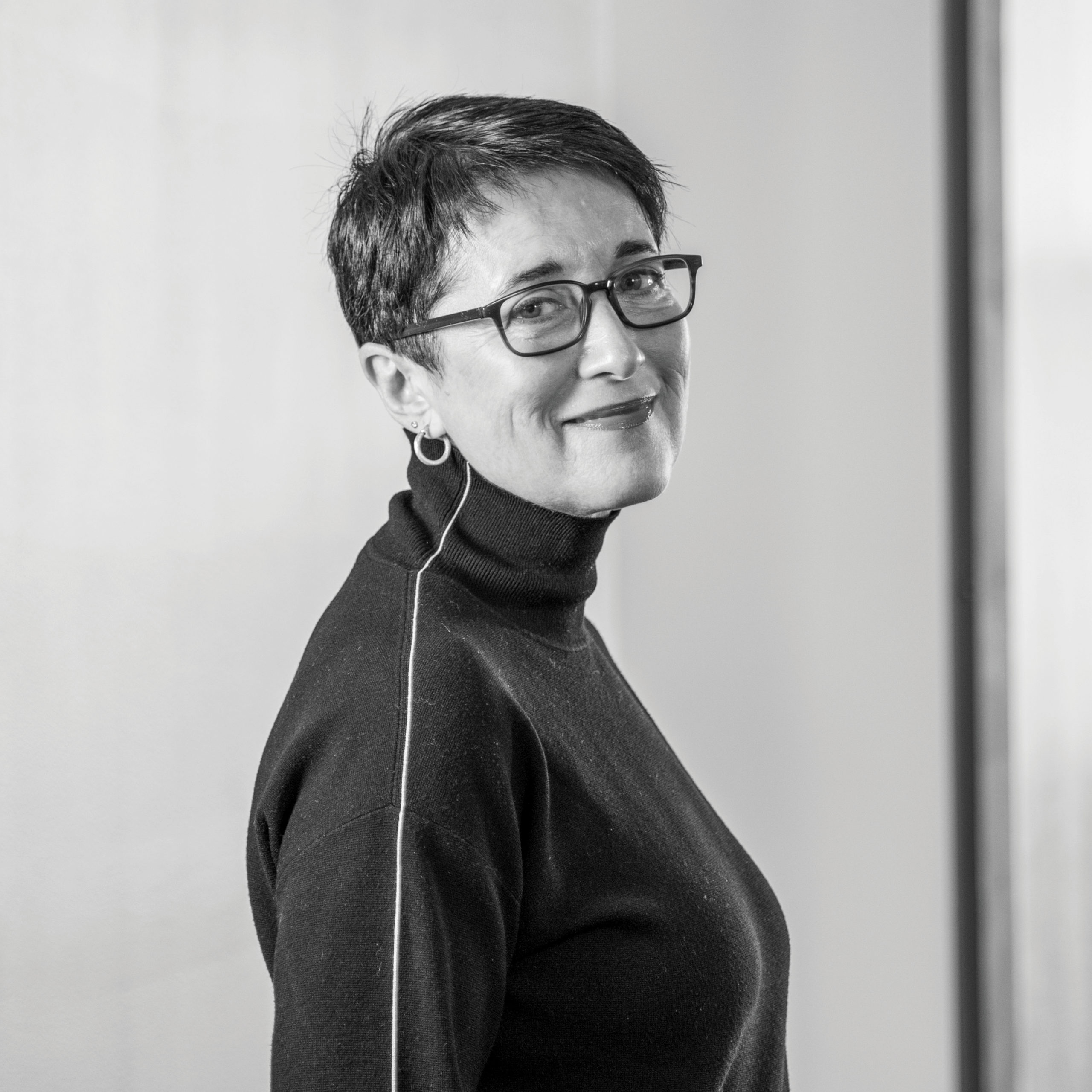 Maya Kopytman
Partner
Maya Kopytman is a Partner at C&G Partners, specializing in branding, interactive technologies, and websites. She has three decades of design experience and is internationally recognized for her pioneering work in designing interfaces for a variety of interactive media, from software to location-based applications and websites.
Maya has led numerous website and brand identity projects for clients that include the United States Holocaust Memorial Museum, Smithsonian National Museum of African American History and Culture, The Metropolitan Museum of Art, High Museum of Art, Historic Hudson Valley, Smithsonian National Museum of American History, Samuel H. Kress Foundation, ITHAKA, The Teagle Foundation, Doris Duke Charitable Foundation, Howard Hughes Medical Institute, Optica (Formerly OSA), American Institute of Architects, American Institute of Graphic Arts, and The King Center and its digital archive.
She has a strong portfolio of award-winning projects for educational institutions such as Columbia University, Harvard University, Macaulay Honors College (CUNY), and The Rockefeller University. She has also been particularly involved in various projects related to American Indian heritage, working with the Pechanga, San Manuel, and the Soboba Bands of Luceño Indians.
In the field of Interactive Design, Maya has received many of the most prestigious honors such as the "Gold Pencil" from the One Show Interactive and two Webby awards. She frequently serves on jury panels for industry competitions including the ADC Global Annual Awards. Her work has been featured in industry publications such as "Graphis" and "Communications Arts."
Maya holds a B. Des from Bezalel Academy of Art in Jerusalem and an MFA from Pratt Institute. She has been a visiting instructor in Pratt's Department of Digital Arts and is currently a member of the International Academy of Digital Arts and Sciences. As a board member of the nonprofit BYkids, Maya is driven by the same passion for meaningful contributions found in her design career. She lives in Park Slope, Brooklyn, with her husband.