When is a design studio an art gallery? At the "After—Hours" opening reception. In the studio one evening last week, art and art lovers took over C&G Partners as friends, family, and designers mingled over prosecco, charcuterie, and beats by DJ Keith Madden.
Whether it was animations and films in the conference room, watercolors hung on the closet doors, or immersive installations in the restrooms, all the art was created by C&G staff after hours, reflecting the multidisciplinary professionals that have made C&G their home. And did we mention the prosecco?
Check out the artwork we all made at the After—Hours website.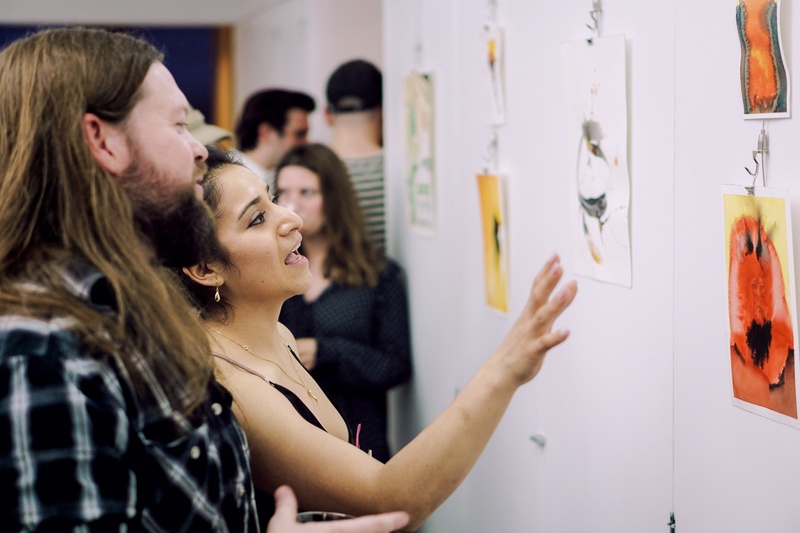 Greg Mulholland and Isabel Sanchez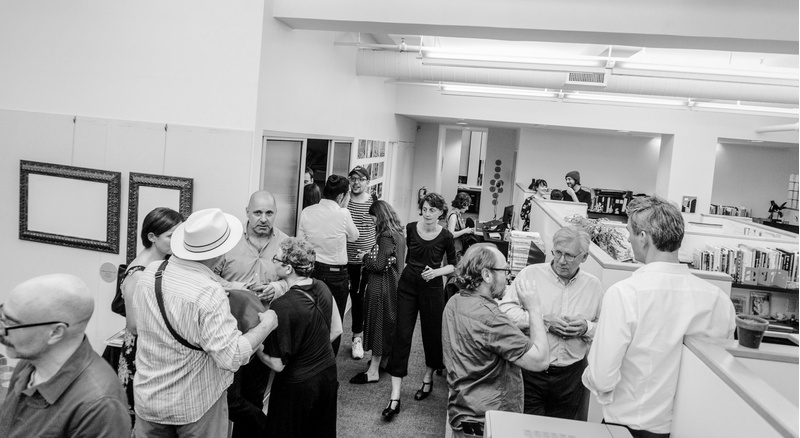 Visitors at After Hours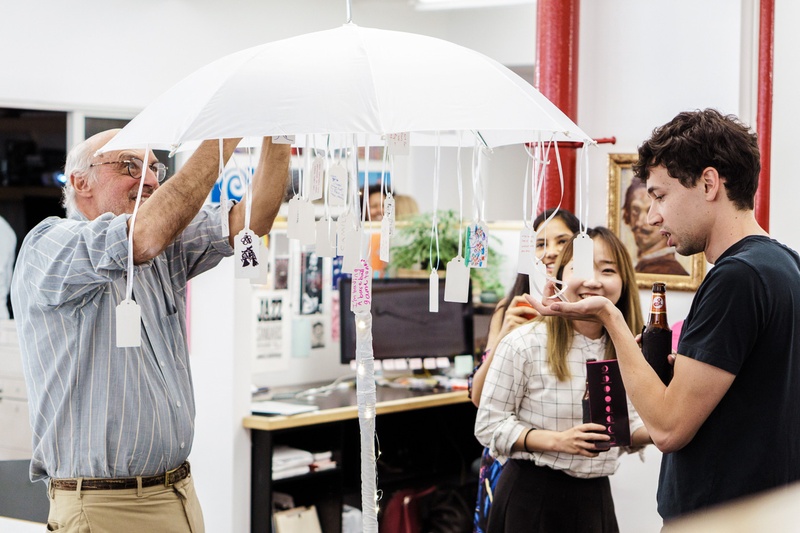 Keith Helmetag, Sukeshi Dalmia, Min Kang, and João Miranda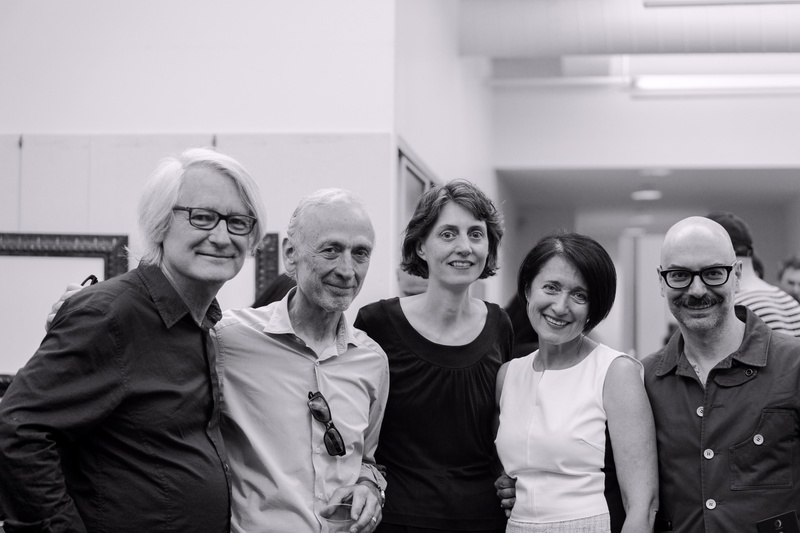 Raymond Doherty, Tom Nicholson, Leslie Dann, Maya Kopytman, and Guido Jiménez-Cruz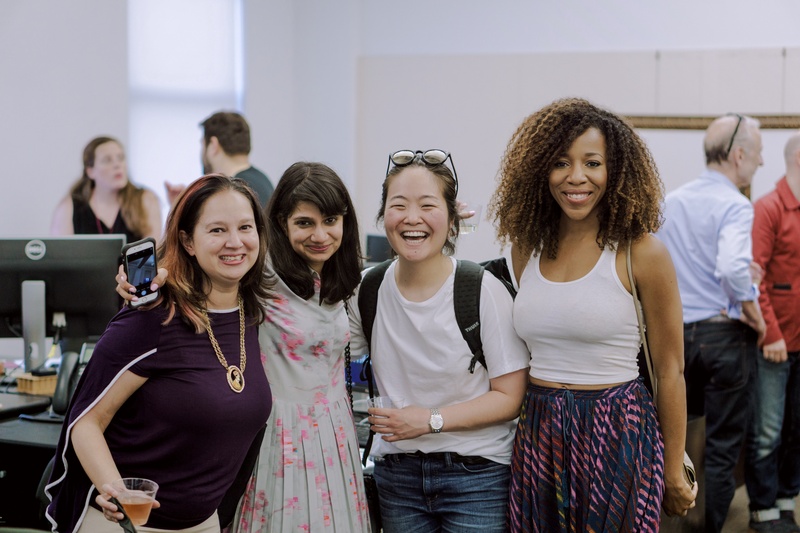 Tania Mohammad Furlong, Sehba Mohammad, Yoshi Tamaoki, and Nicole James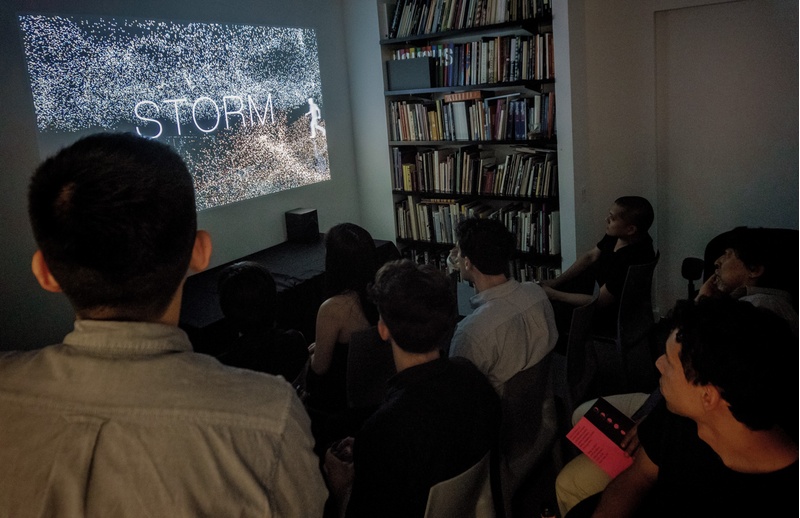 The film festival included six looping video and animation works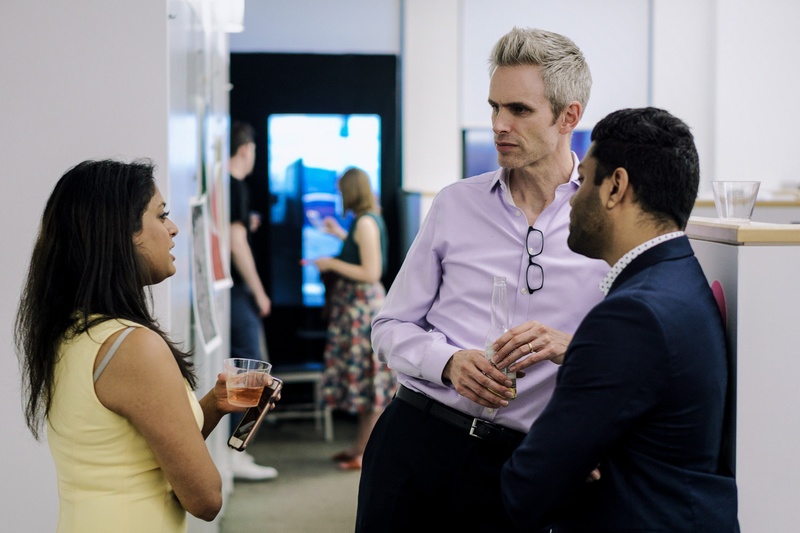 Raiza Nazareth, Jonathan Alger, and Shuyler Nazareth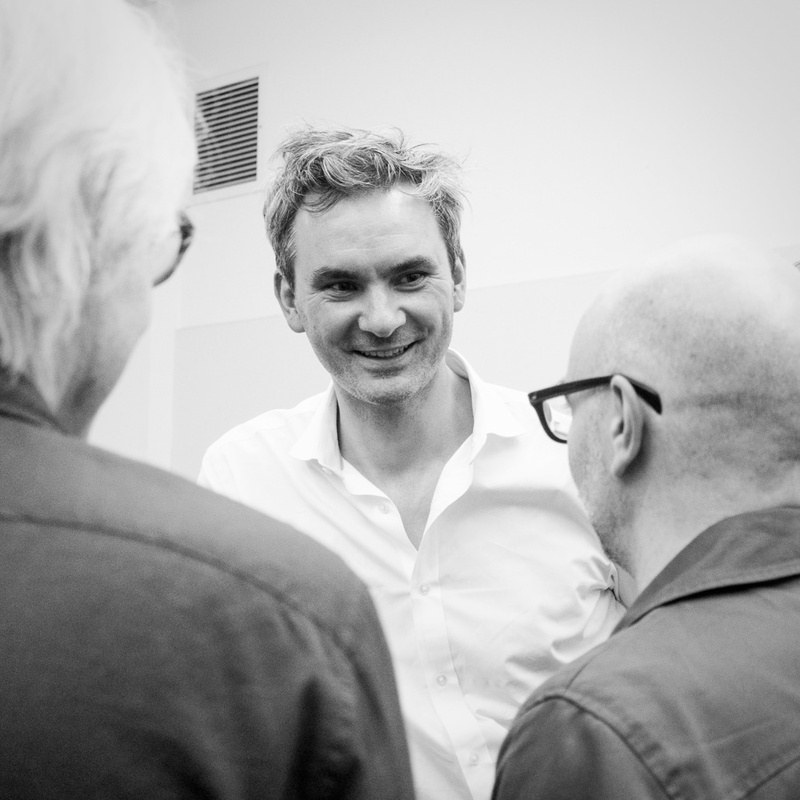 Alin Tocmacov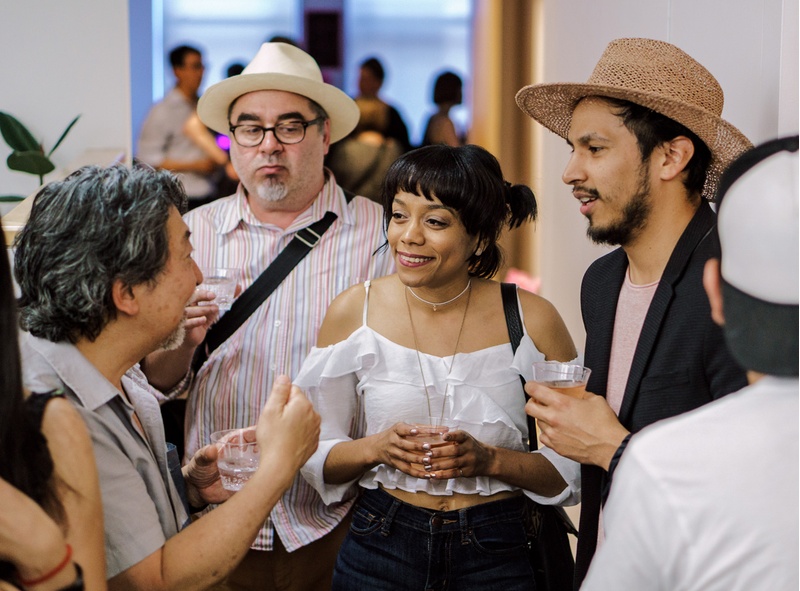 T. Kevin Sayama, Lev Zeitlin, Eva Rodriguez, and Daniel Rodriguez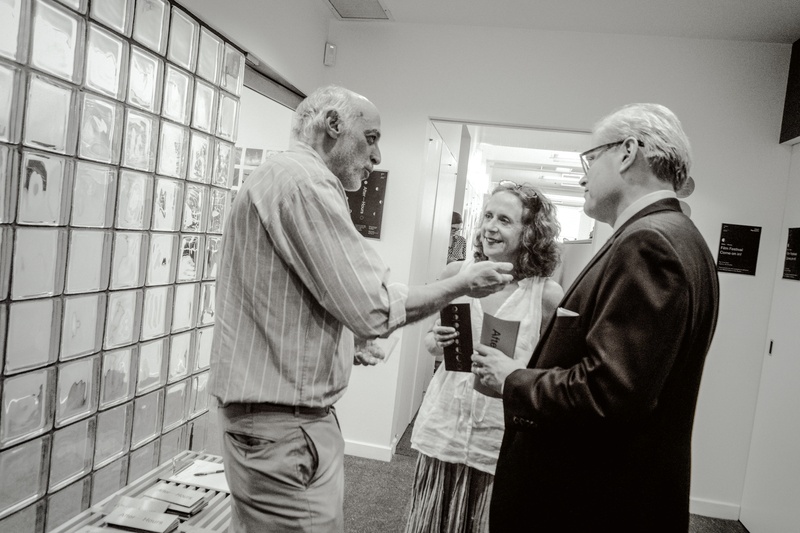 Keith Helmetag, Amy Siegel, and Stuart Conley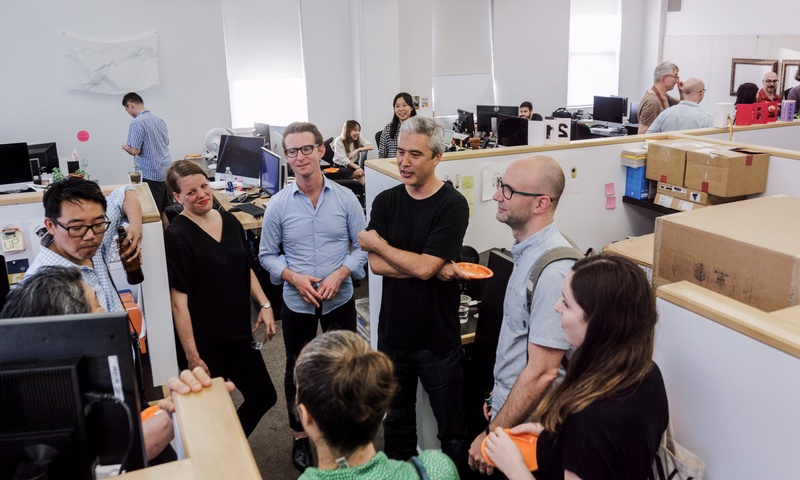 Daniel Meredith, Donna Zimmerman, Fabio Gherardi, Rio Valledor, and Hannah Nathans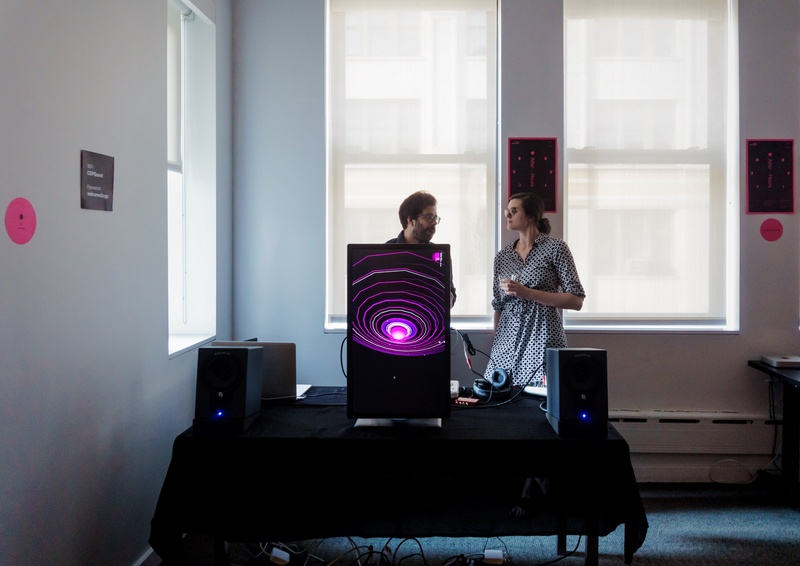 Keith Madden and Melinda Sekela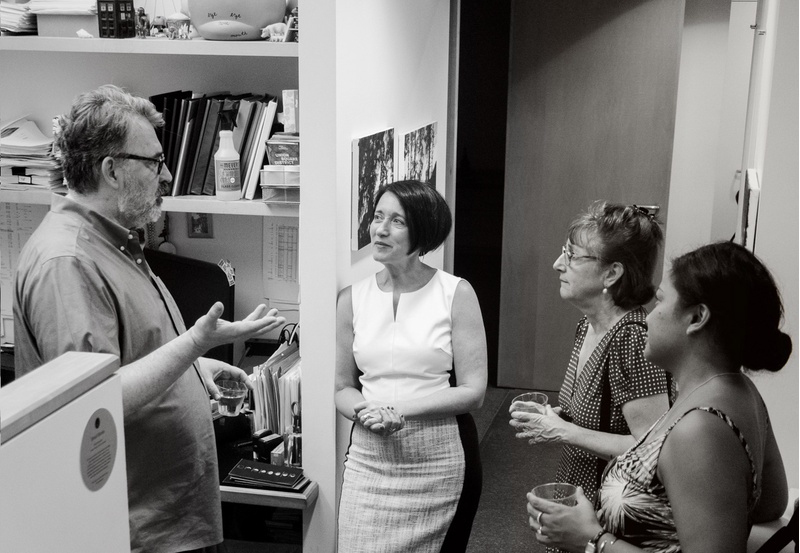 Scott Plunkett, Maya Kopytman, Denise Amses, and Jacie Lee Almira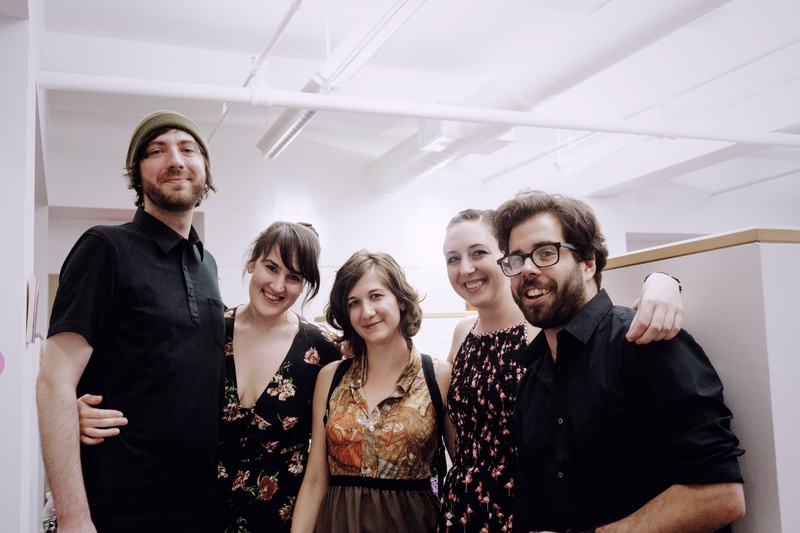 Schuyler, Christie Ramistella, Lauren Tomanelli, Kathryn Bowne, and Keith Madden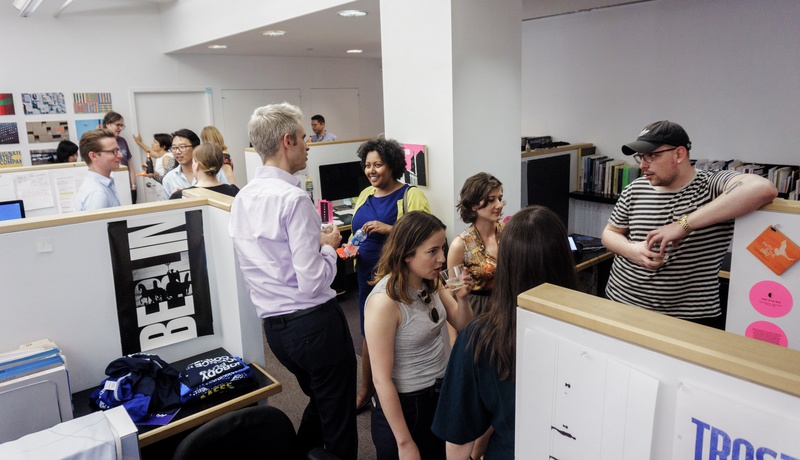 Visitors at After—Hours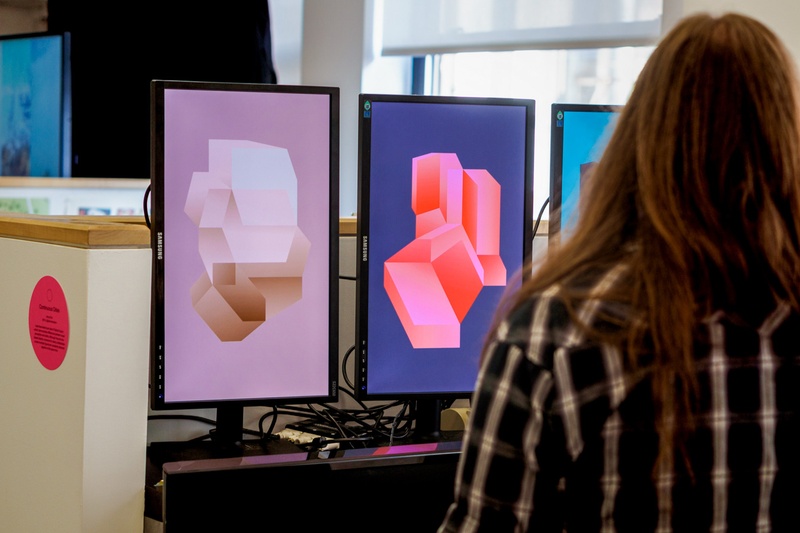 Greg Mulholland viewing "Invisible Cities" (2015) by Jenny Kim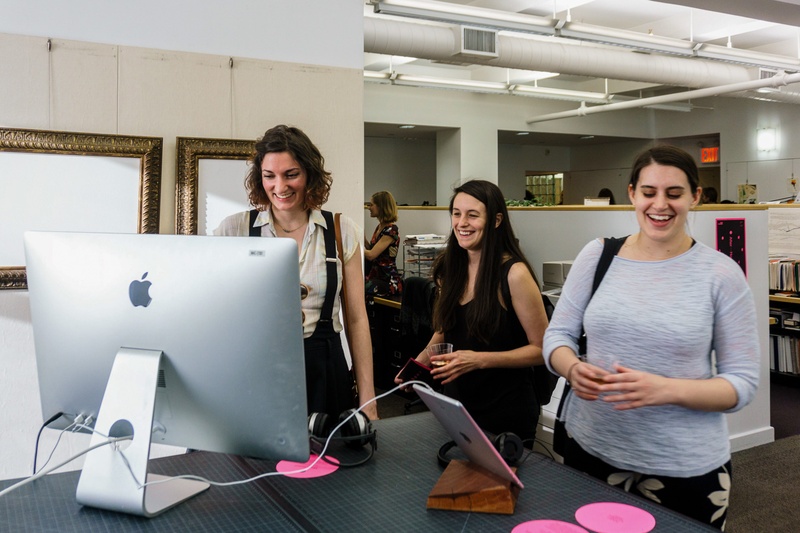 Left to right: Michelle Kirby and guests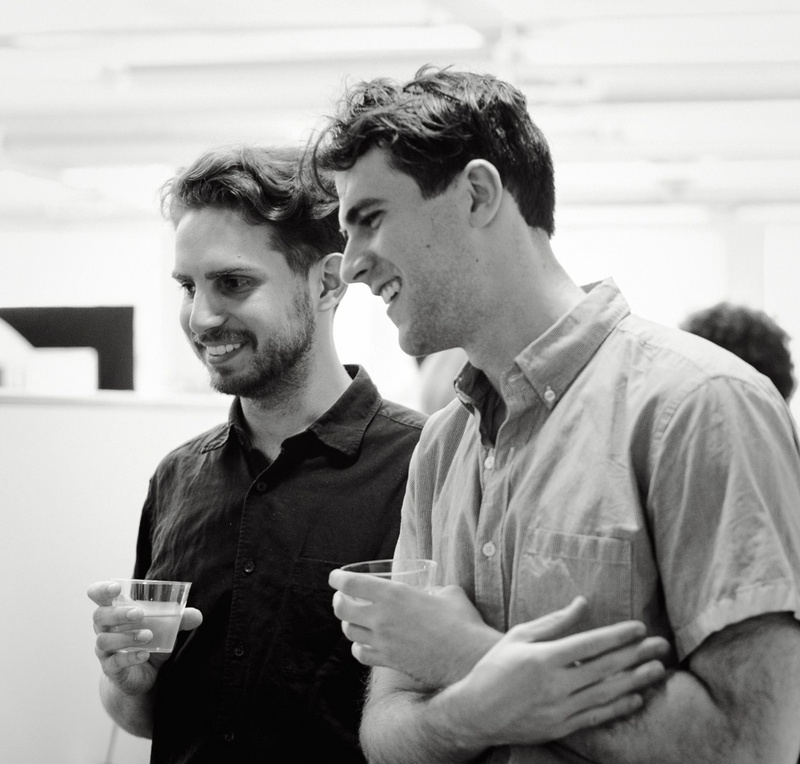 Left to right: Lucas Lind and Chris Mills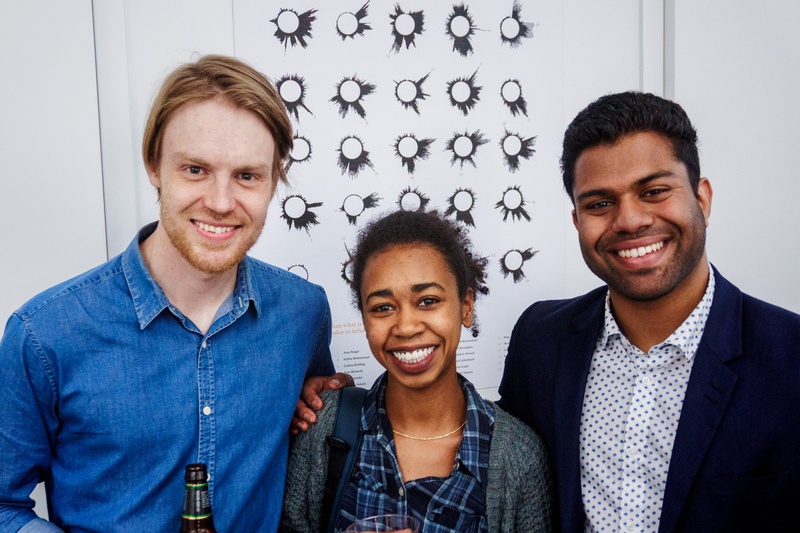 Tyler Henry, Annelise Whitley, and Shuyler Nazareth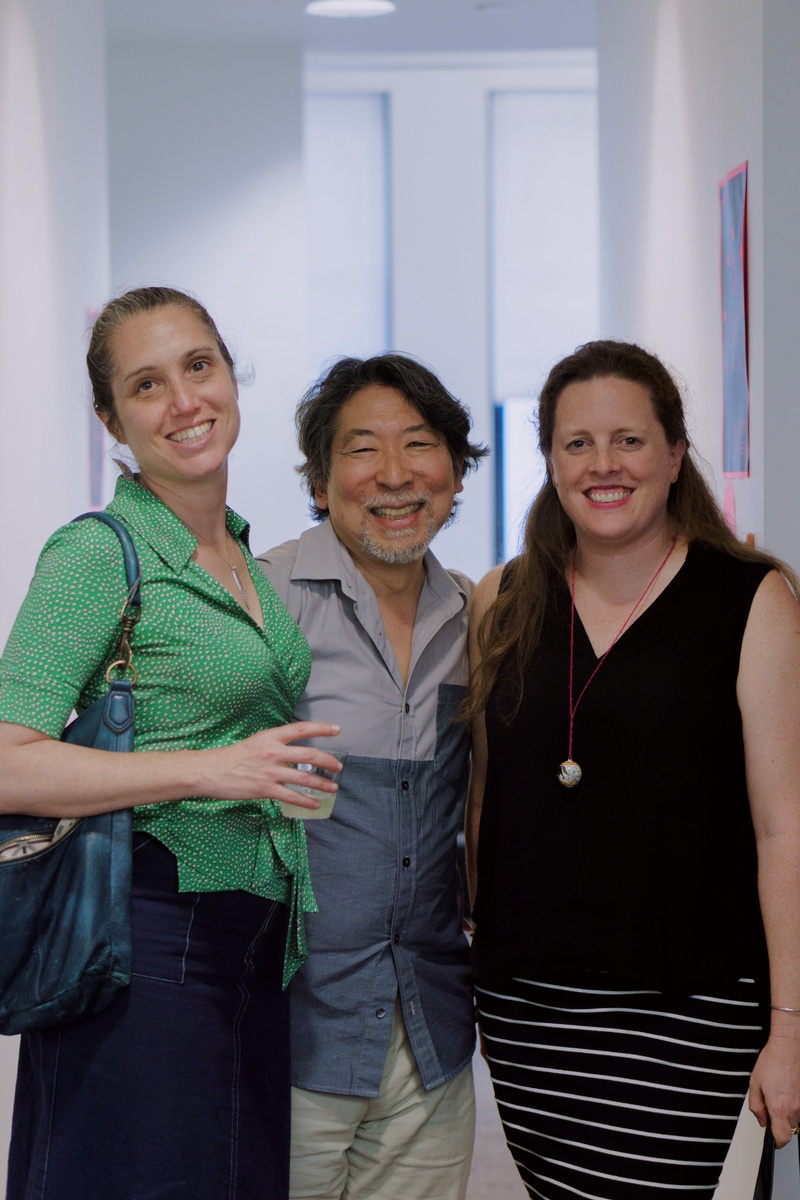 Mellisa Shorken, T. Kevin Sayama, and Eliza Fitzhugh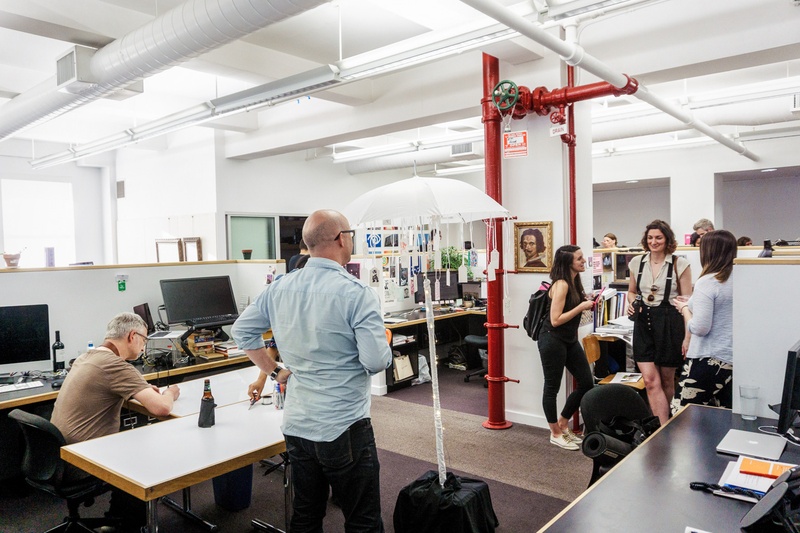 Visitors at After—Hours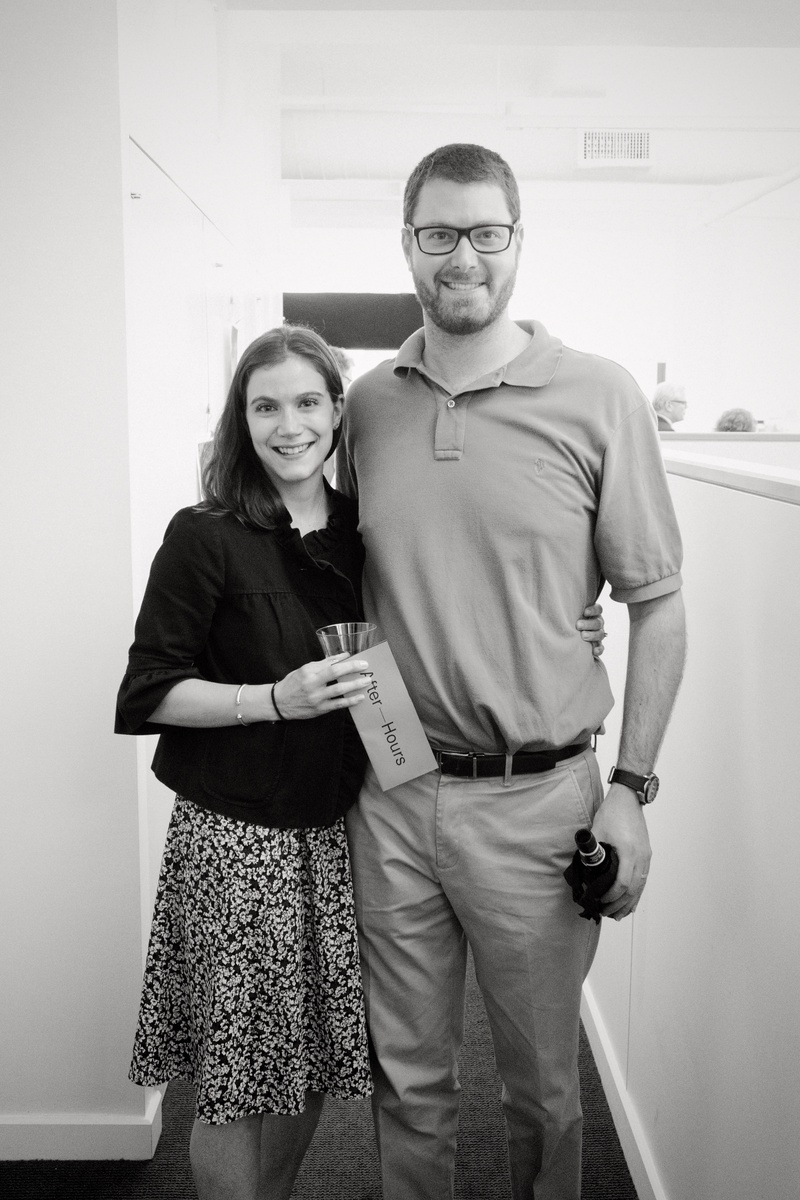 Elizabeth and Will Twersky
Sukeshi Dalmia and Namita Kalani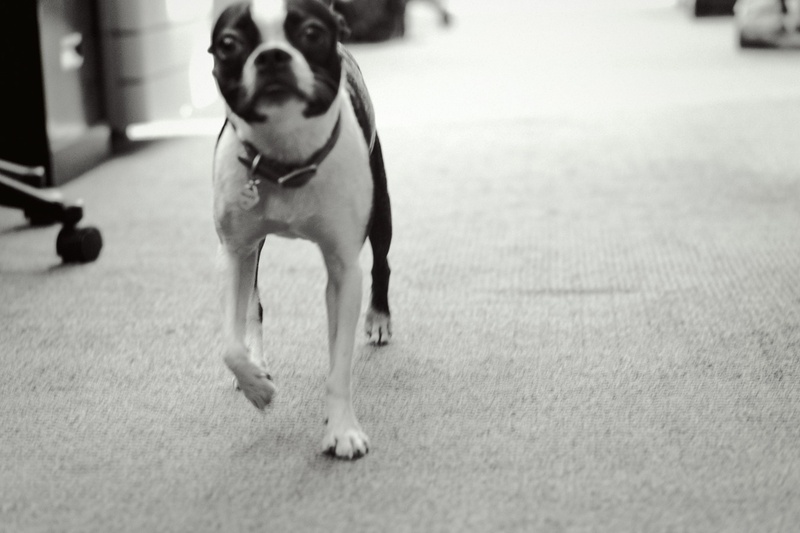 Mickey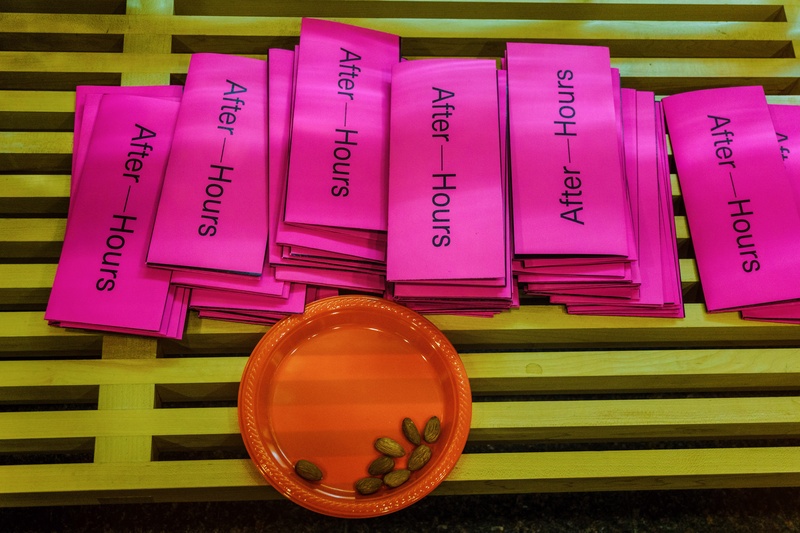 All images courtesy Alex Ellipses. Check out more on our Facebook page.