Last Saturday, C&G Partners participated in New York Cares Day, a
city-wide community service event aimed at revitalizing NYC Public
Schools. Overall results for the day: 4,000 people
volunteered, 70 schools revitalized, 5 boroughs served,  3,668
gallons of paint emptied, and 12,660 tulip and daffodils
planted!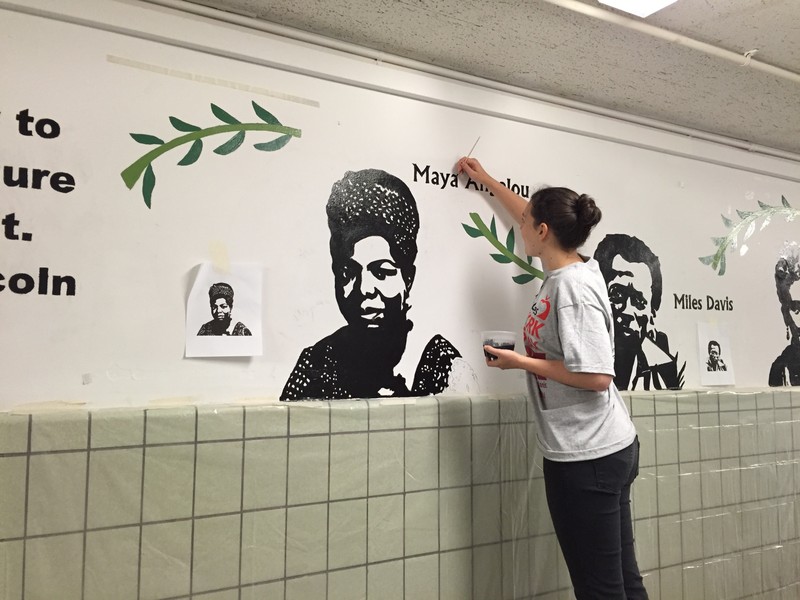 The C&G volunteer team worked with more than 40 volunteers at
616 K High School in Bed Stuy/Clinton Hill to paint a series of murals
through their second floor hallway.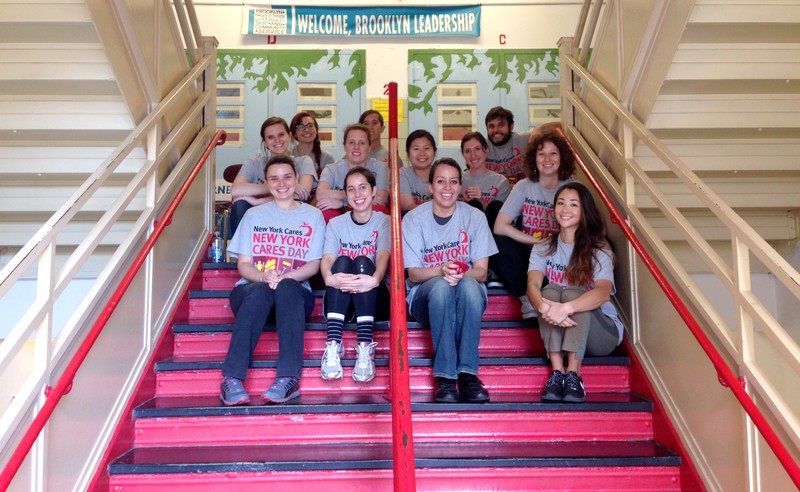 The school is relatively new and considered a "second chance"
environment for students who failed out of their previous schools. The
murals were a series of portraits and quotes of inspirational figures, as well
as landscapes.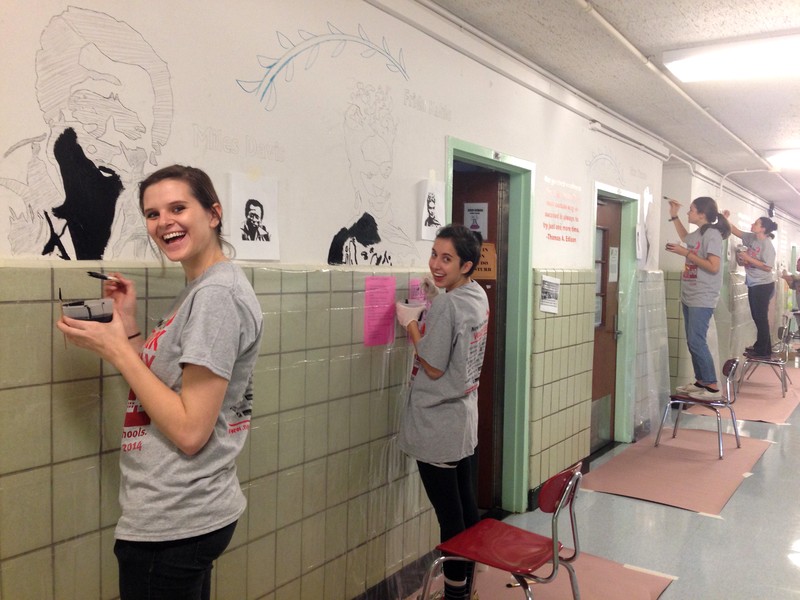 The administration of the school participated on site as well. School
leaders explained that they had lost several students to violence in the
past year, and efforts like this help bring spirit back to the community.
C&G was honored to lend a hand.