The concept of framing is central to the wayfinding, identification, and donor signage program designed for the new Cheryl and Philip Milstein Center for Teaching and Learning at Barnard College. The 128,000-square-foot building is the latest addition to the Morningside Heights, New York, campus of the women's liberal arts college partnered with Columbia University.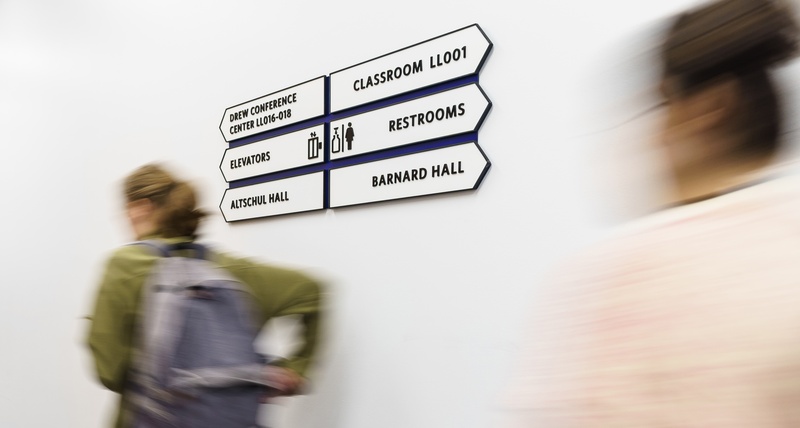 The framing concept can be found in the directional signage throughout the building, including in the new centerpiece library, student union, classrooms, and office complex. The concept allows for an easily changeable system of signs, with a color scheme and design that reflects Barnard's branding and straightforward, resolute attitude toward academic studies. The system could be viewed as a reflection of the quintessential Barnard student, wearing black-framed eyeglasses, a white shirt, and blue jeans.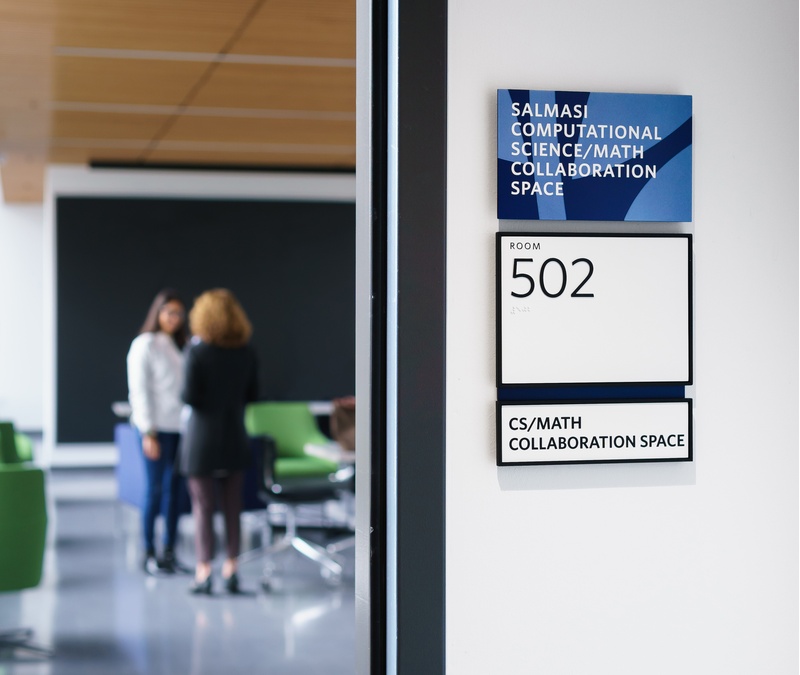 The flexible black framed signs feature white interiors, held together with segments of Barnard blue. Directional signs are reinforced with arrowheads, offering wayfinding clarity at circulation hubs.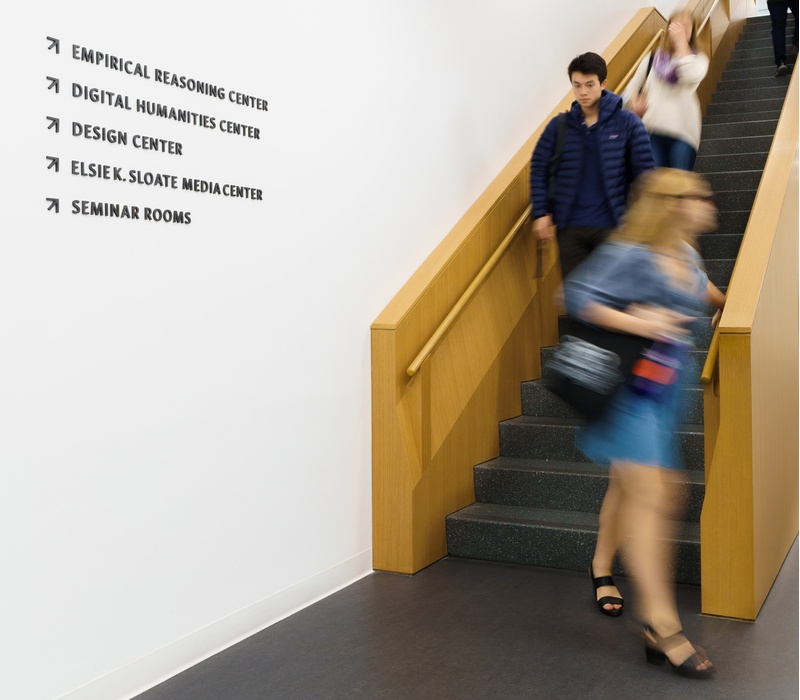 As a diverse liberal arts college for women, special attention was given to addressing gender with the sign program. An ungendered set of symbols is deliberately used for "gender inclusive" restrooms.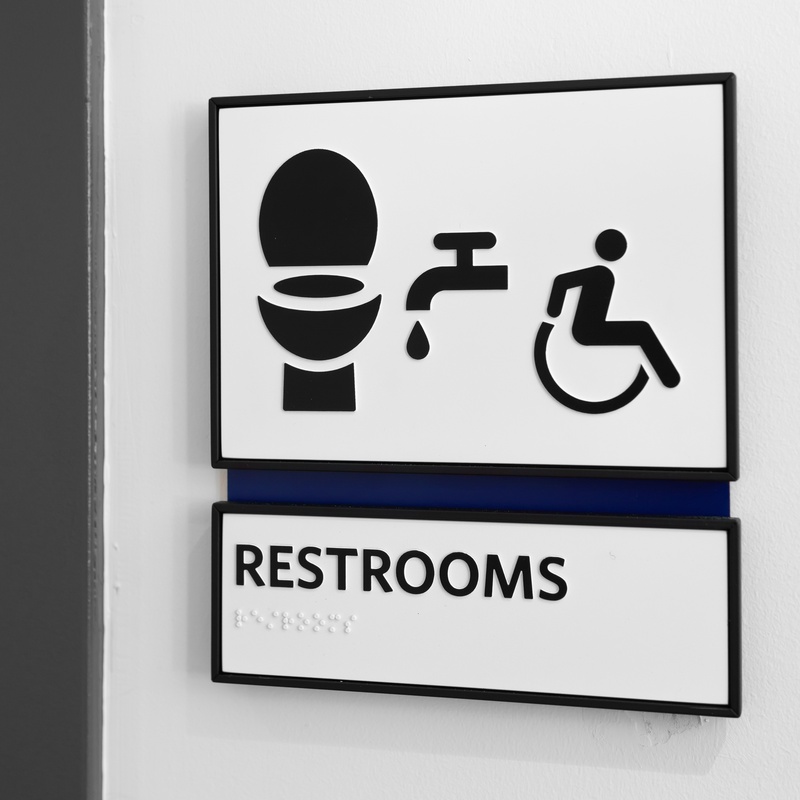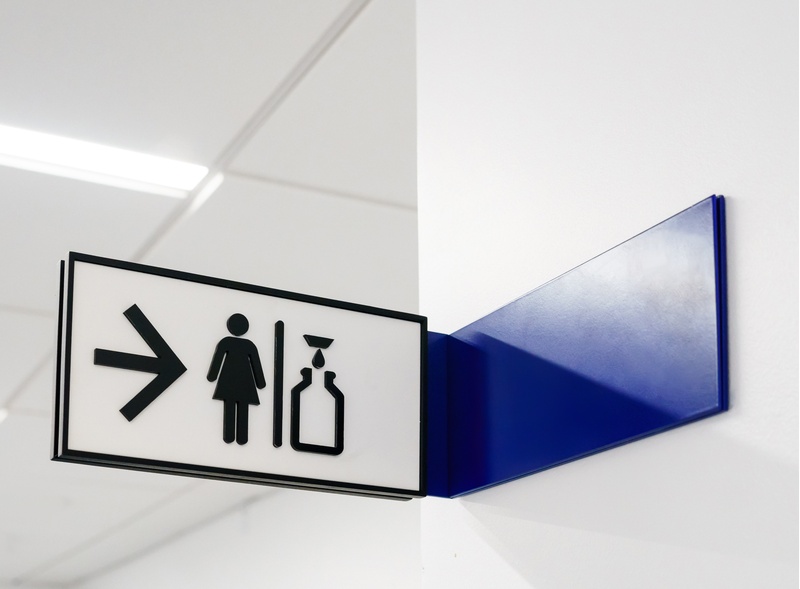 The lobby of the Milstein Center, used for a variety of purposes including reception, study, and convocation, is foregrounded with a visually striking donor wall.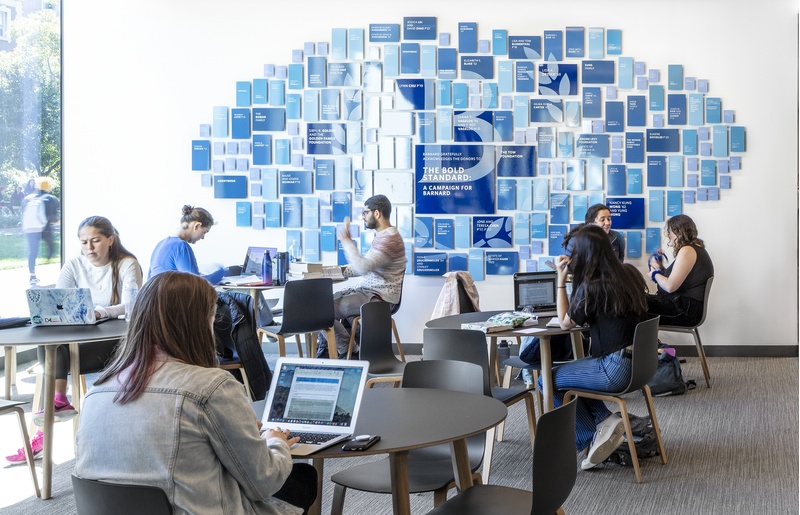 The display consists of a flurry of panels of varying shapes, sizes and hues of blue that coalesce into the Barnard College seal, each panel thanking a particular donor who has helped make the building possible. The donor wall serves as an artwork, with thin panels posted off the wall in a single continuous plane to create an attractive organic whole.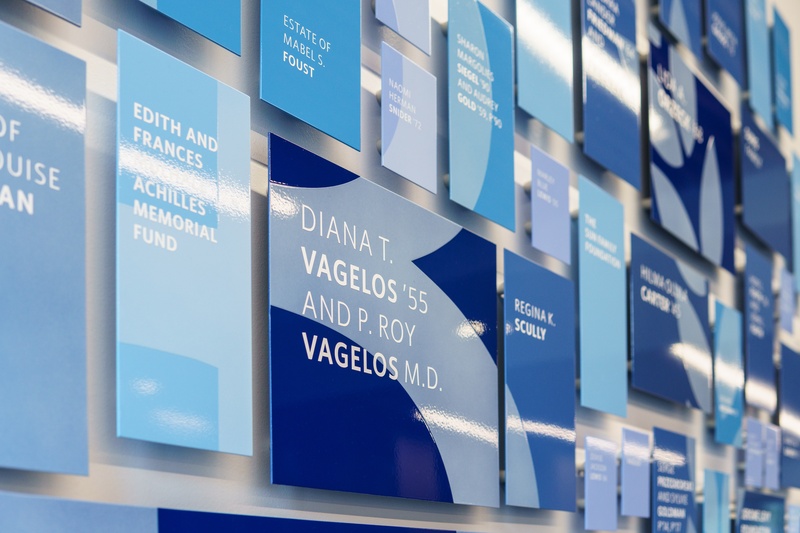 Designed by Skidmore, Owings & Merrill, the Milstein Center is a new academic hub for the Barnard campus, linking departments and disciplines both physically and philosophically, and serving as a distinctive place to convene students and faculty, facilitate collaboration, and foster dialogue.