Do you live in one of New York City's six hurricane evacuation zones? With hurricane season upon us, join us to spread the the message: Know Your Zone . C&G Partners had the privilege of working with the fabled NYC Office of Emergency Management (NYC OEM) to create the new Know Your Zone awareness campaign. This urgent project was unveiled moments ago at OEM HQ in Brooklyn. Help us spread the word!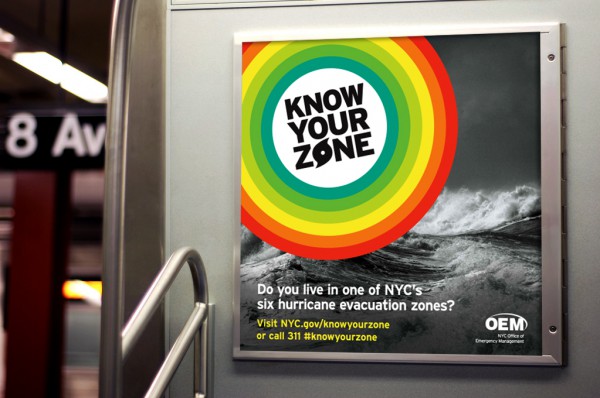 The campaign, featuring a new symbol of concentric circles corresponding to the six zone colors, will launch now throughout the city in time for Memorial Day.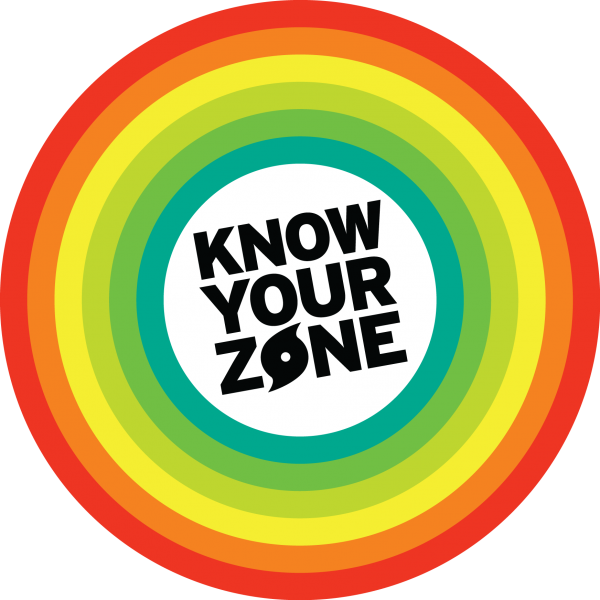 The program, targeted to over 3 million New Yorkers, features a system of bus, subway, and ferry ads across the five boroughs; posters, placards and window stickers in communities; ads online and in newspapers; and a new website.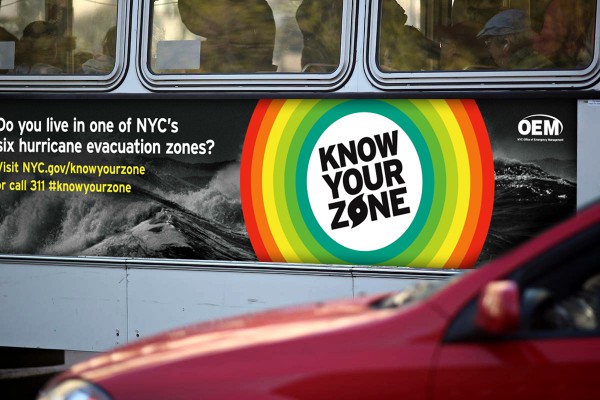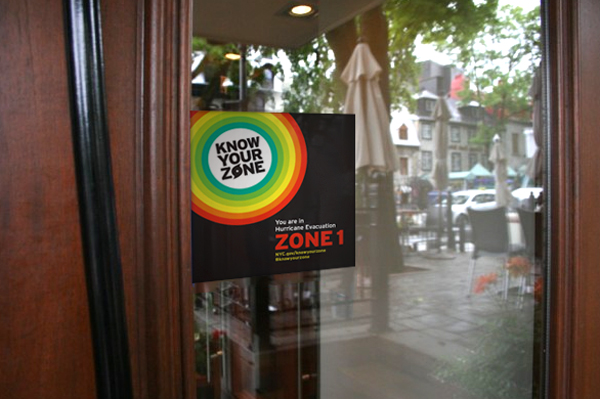 Following the devastating impacts of Hurricane Irene in 2011 and Hurricane Sandy in 2012, New Yorkers have proven resilient thanks in part to NYC OEM's continual efforts in providing support and relief to those in need. Know Your Zone aims to empower everyone in the city to know what to do if disaster strikes once more.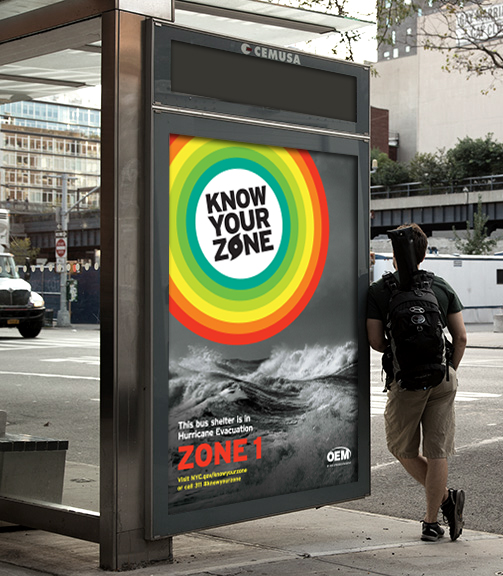 C&G Partners is honored to serve our city by helping spread such an important message. Having worked closely with NYC OEM for many years, we've had an intimate look into their work and are constantly amazed by its complexity and scope. Preparing for disaster in a city like New York is no small task. As designers, the challenge of crafting messages that are memorable and motivating is one we embrace and value.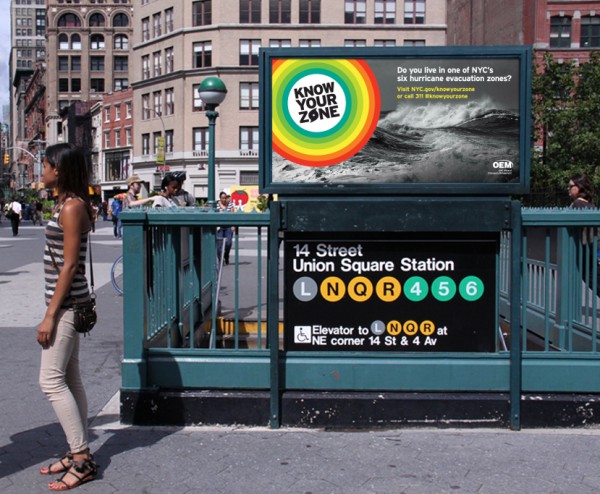 We have previously served OEM in crafting the now-ubiquitous NYC Hurricane Map and its reissue, and two interactive Biennial Reports, and other projects.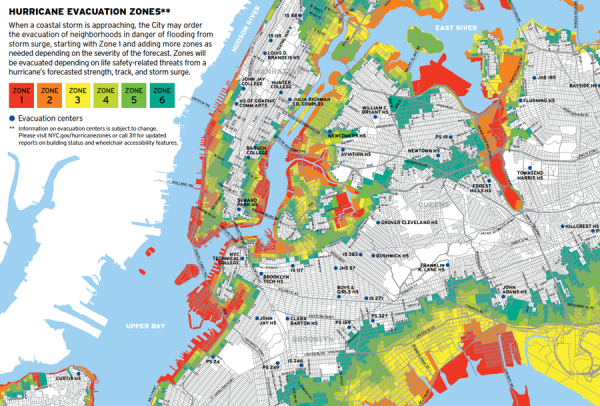 Please join us and help spread an urgent message this hurricane season.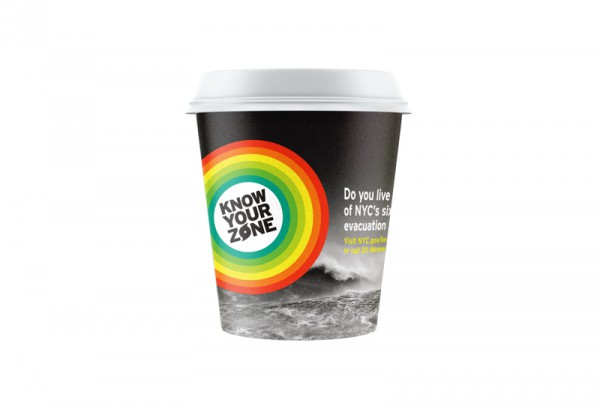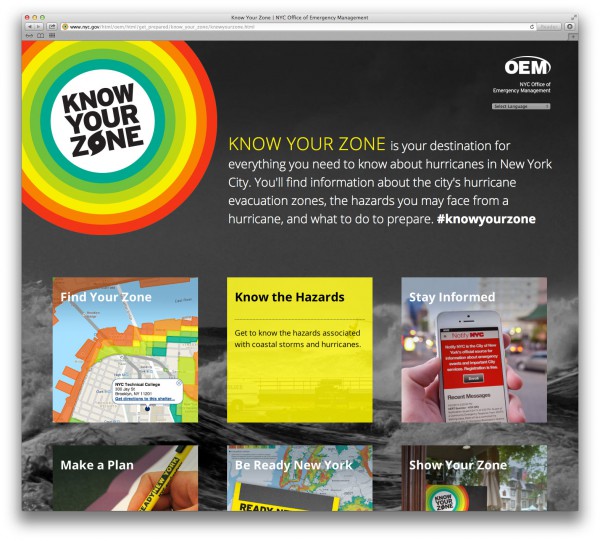 NYC OEM Know Your Zone website: http://www.nyc.gov/html/oem/html/get_prepared/know_your_zone/knowyourzone.html NYC OEM on Twitter: https://twitter.com/nycoem NYC OEM on Facebook: https://www.facebook.com/NYCemergencymanagement NYC OEM on Instagram: http://instagram.com/nycoem Hashtag: #knowyourzone