The Samuel H. Kress Foundation has just released its Annual Report, designed by the firm. Grants and fellowships awarded by the Foundation are introduced by images of European master artworks from the Foundation's collection. The design team, led by partner Emanuela Frigerio, looked to the Foundation's vast collection, distributed decades ago in an unparalleled populist gesture to scores of art museums across the country, for inspiration.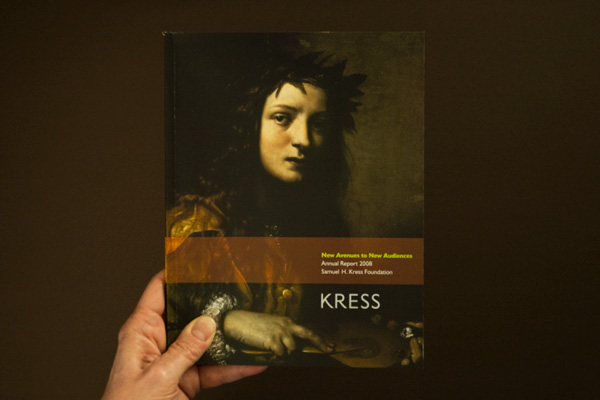 Specific sources of inspiration include "The Muse of Painting" by Giovanni Battista Lupicini, which lends a meaningful artistic sentiment to the cover of a modern day financial piece. The report is internally framed by a pair of sequential paintings featuring "Daphne and Apollo" from the 15th century, which grace the endpapers.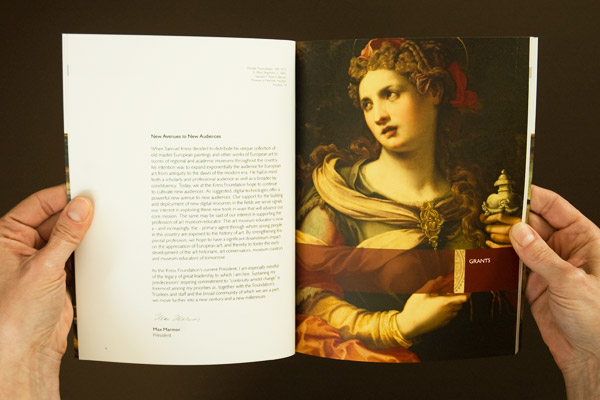 This is the most recent undertaking by the firm for the Kress Foundation, following commissions for the redesigned identity and collateral system and website, among other projects. There is a free download of the Kress 2008 Annual Report in PDF format with much larger views of each page and the embedded imagery.