C&G; Partners recently collaborated with the Norman B. Leventhal Map Center, the Boston Public Library and Gensler Architects to create a new Map Center at BPL. It is a home for an ongoing project of conservation, cataloging and digital imaging of a renowned collection of more than 200,000 historical maps and 5,000 atlases.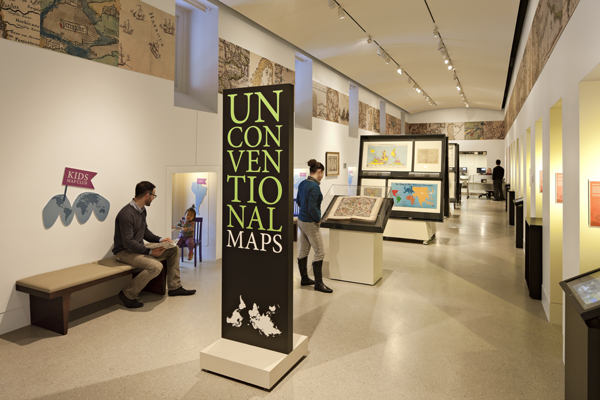 Located on the first floor of the Library's historic central branch in Copley Square, the Center was created in 2004 as a partnership between the Library and philanthropist Norman Leventhal.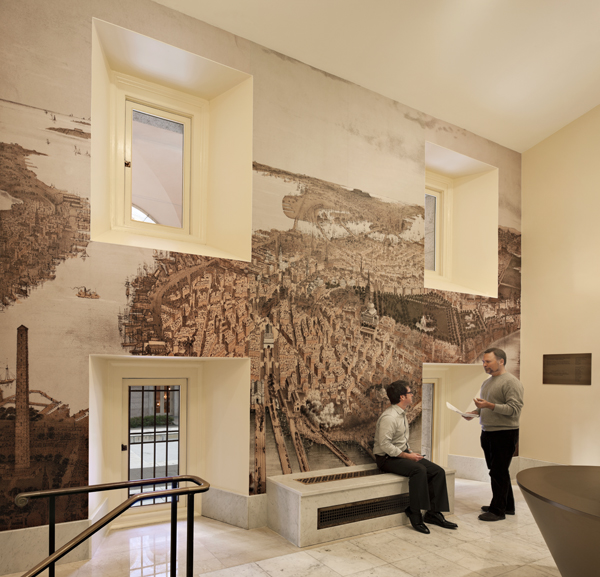 Its mission is to use the collection of 200,000 maps and 5,000 atlases for the enjoyment and education of all through exhibitions, educational programs, and a website that includes more than 3,700 digitized maps. The exhibit is completely modular, portable and reconfigurable, with innovative, monumental easel-style cases on wheels.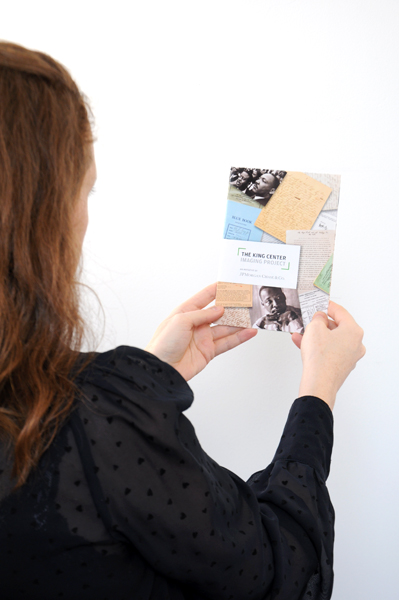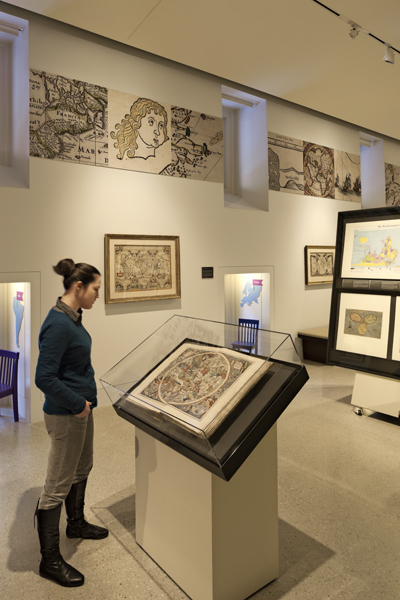 The map collection is global in scope, dating from the 15th century to the present, with a particular strength in maps and atlases from the New England region, American Revolutionary War period, nautical charts, and world urban centers.