C&G Partners has created a series of exhibit galleries about the history of the firm's longtime client the New York Stock Exchange (NYSE Euronext).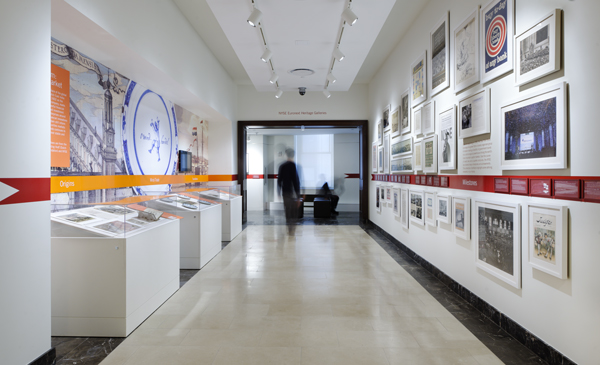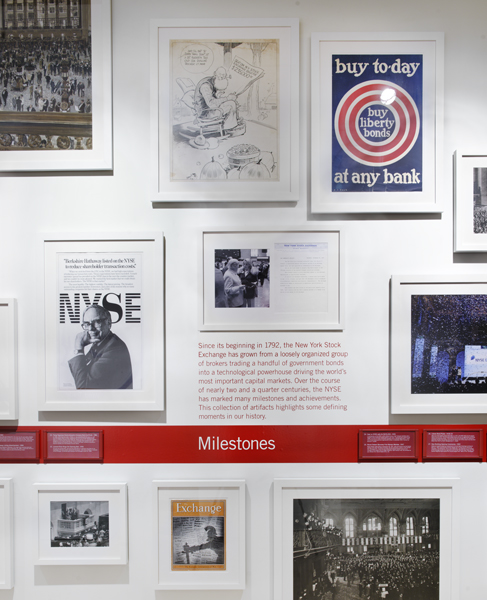 The project features rare documents hailing from the first trades on Wall Street, historic photographs of the evolution of the Exchange's technology, video clips from the early days of film, and a timeline of the changing face of the financial district of downtown New York City.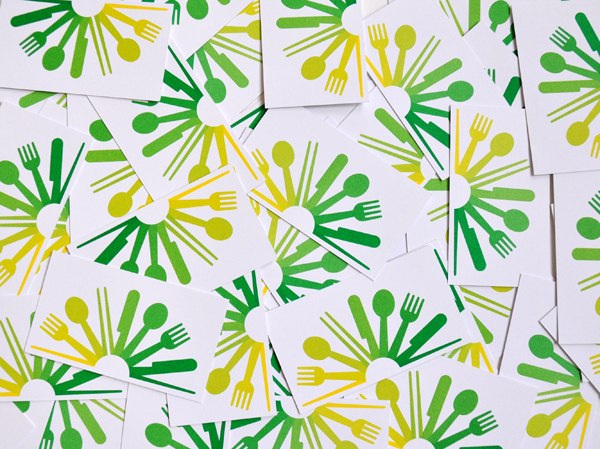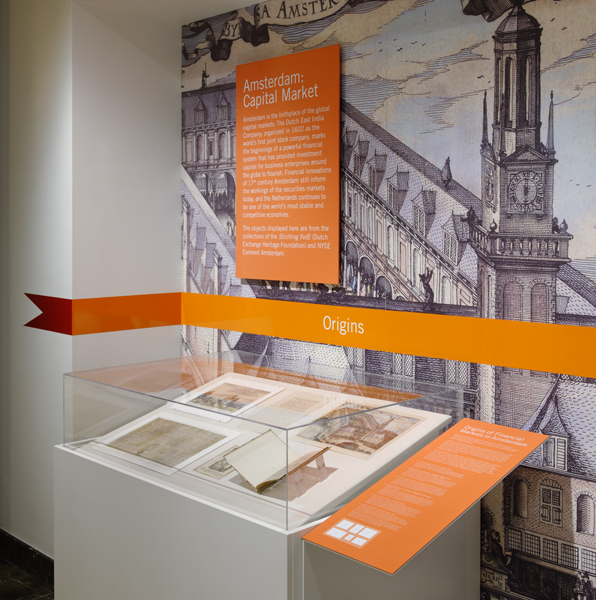 The firm has added to the project over phases spanning several years, creating additional experiences on historic boardroom floors, in the entry lobby, and seasonal exhibits marking important milestones and the commemoration of 9/11.