Yesterday saw the launch of "Art of the Client Review" , an interactive experience designed by C&G; Partners for OppenheimerFunds, one of the largest investment management companies in the US. The firm created the "Art of the Client Review" site to help financial advisors work more effectively with their clients in the current downturn.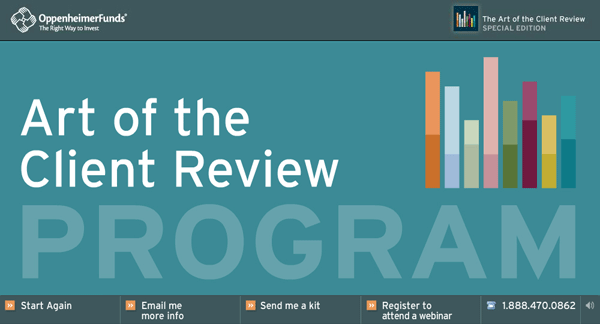 Extensive research among investors and financial advisors revealed how advisors could successfully re-engage with their clients: they needed to consider the emotional, not merely the financial, consequences of the downturn. The new program gives advisors a blueprint for how to interact with their clients emotionally and pragmatically, through a web tool advisors can use to order materials and learn more.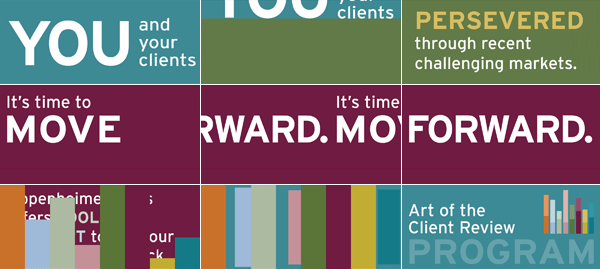 The site includes data about the research studies, relevant articles on market activity and practice management topics.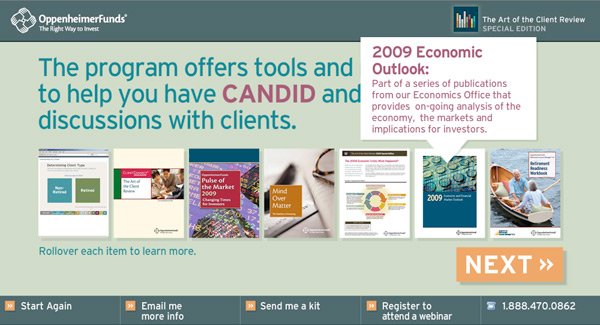 The bold graphics are meant to bring energy, clarity and conviction to the delicate task of reassuring clients in a crisis that their advisors can get them back on track.