C&G Partners designed a visual brand, exhibit and interactives for a new initiative of JPMorgan Chase & Co., in conjunction with The King Center in Atlanta. The King Center Imaging Project will digitize tens of thousands of Dr. Martin Luther King Jr.'s inspirational and historic documents for public use.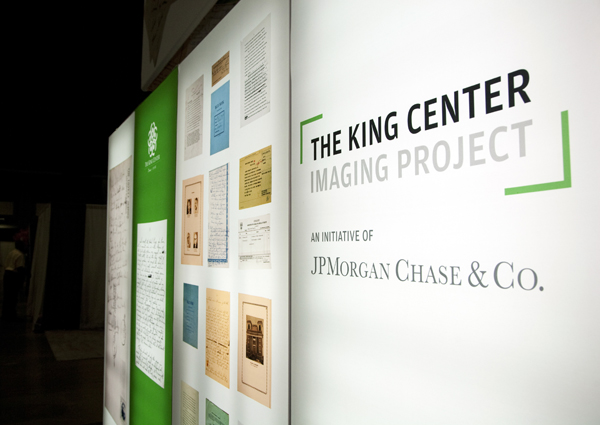 The firm's touring exhibit allows visitors to study and interact with Dr. King's documents in high resolution and experience first-hand the process of digitization used in the lab.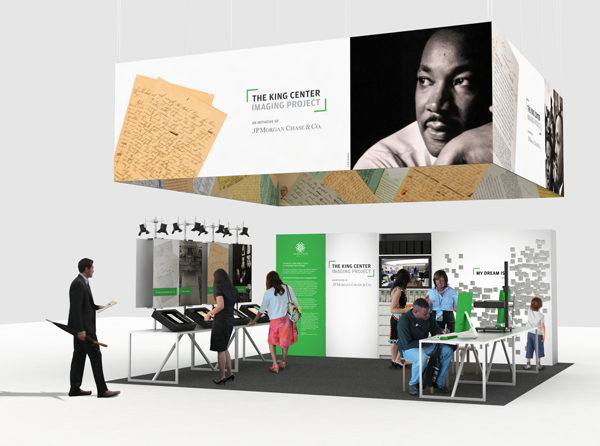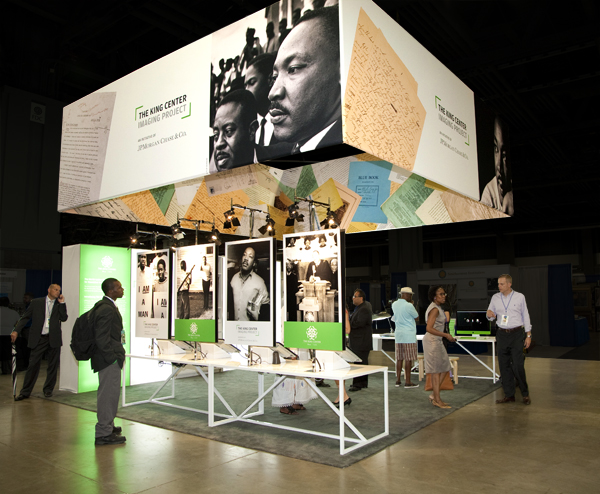 The project includes interactive stations featuring four of Dr. King's most famous written works: the "I Have a Dream" speech, the "Letter from Birmingham Jail", his Nobel Peace Prize acceptance speech, and the "Drum Major Instinct" sermon. The documents come alive with multimedia annotations, asides, images and videos.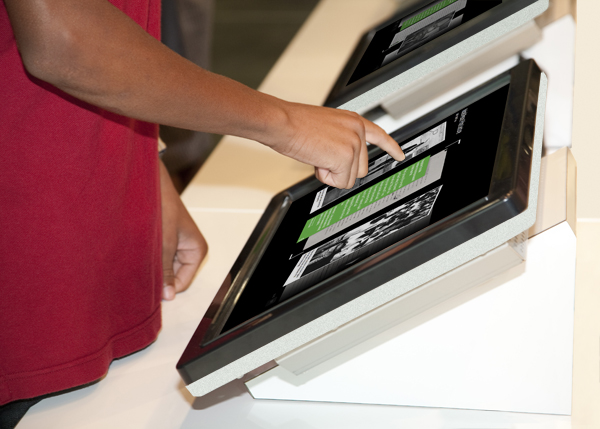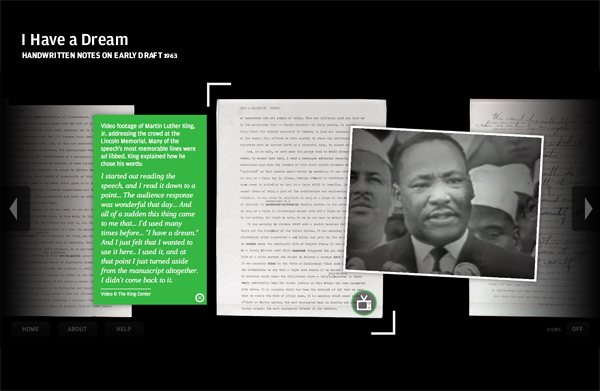 Exhibit visitors can write their own dream, have it scanned, and add it to wall with hundreds more. Visitors start by writing their hopes on a special "My Dream Is" card. (In the first image below, exhibit guests Martin Luther King III and his wife Arndrea write their own dream for the future.)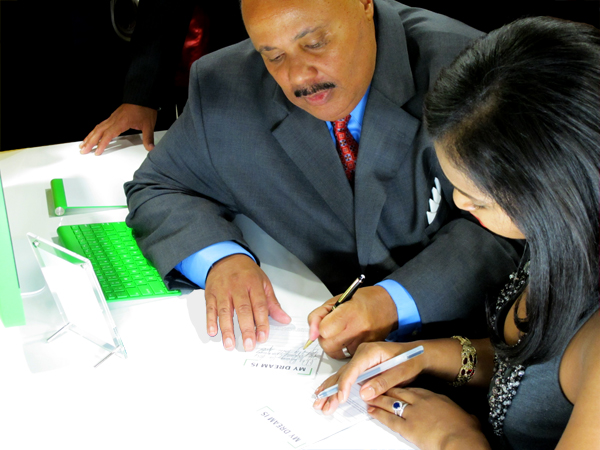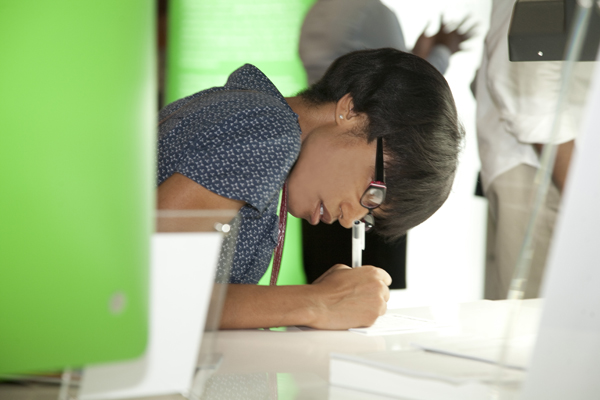 The card is digitally captured using the same technology used for the digitization of the entire King collection.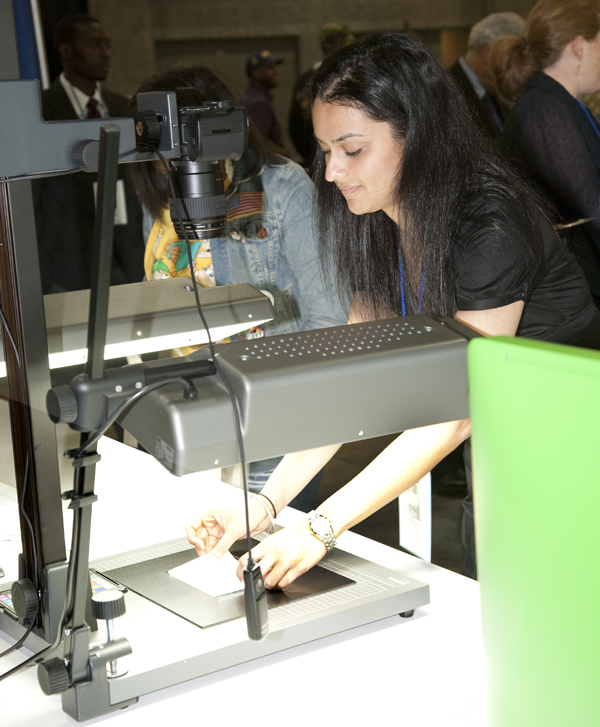 The digital image is saved and permanently archived into the King Center collection.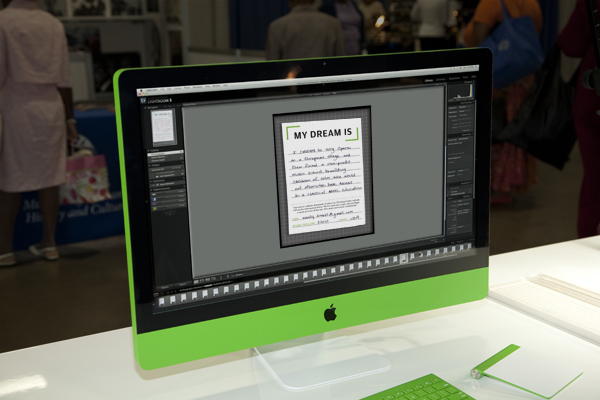 Finally, visitors physically post their card on the Dream Wall where it joins hundreds more.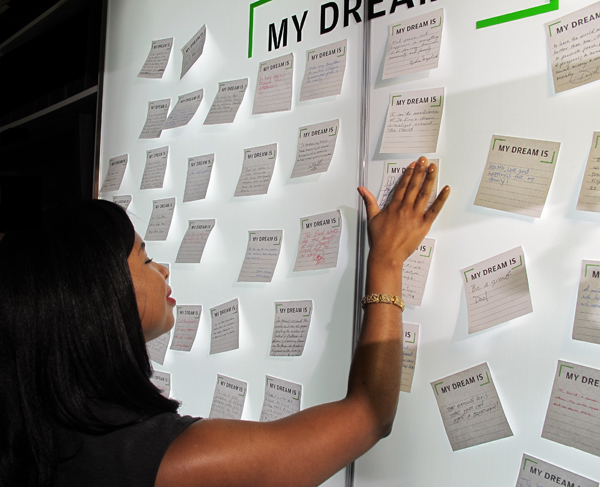 The exhibit includes drawers full of high-resolution, annotated document reproductions for visitors to hold and examine; a video about the digitization project; and custom-colored computer stations.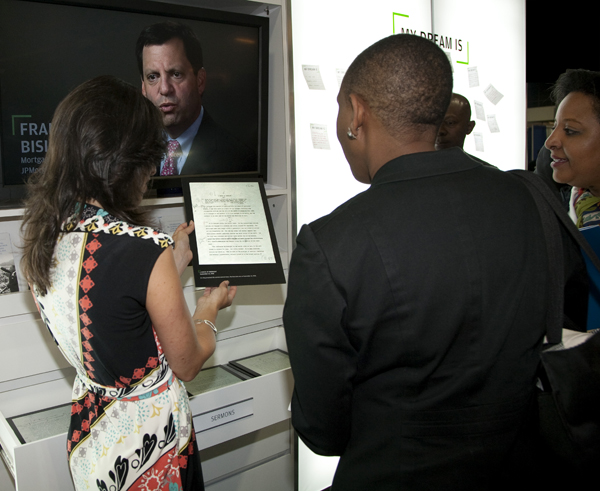 One terminal allows visitors to listen to complete audio recordings of Dr. King's most famous speeches, watch complete historic footage of the pivotal "I Have a Dream" speech, and explore The King Center's current website.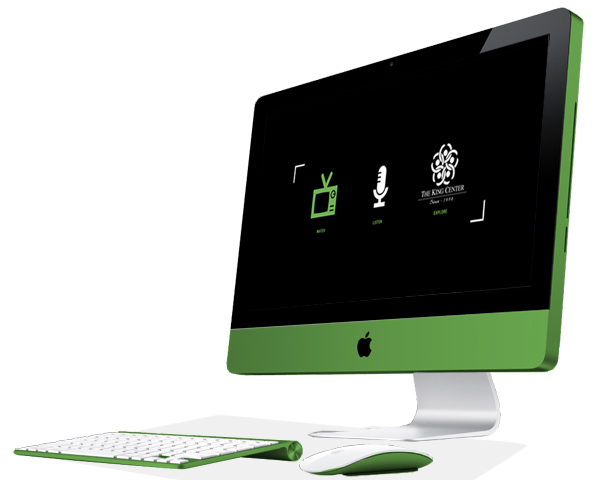 C&G Partners also created the visual brand for the The King Center Imaging Project itself, the exhibit staff livery, takeaways and other items.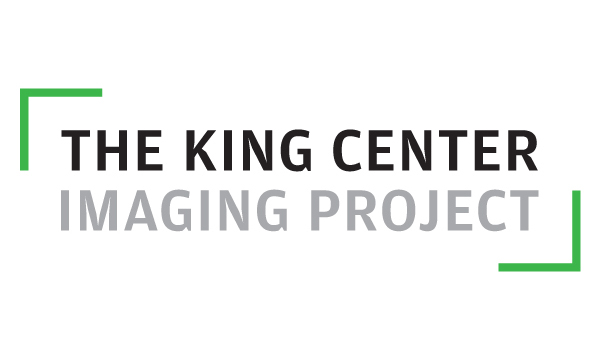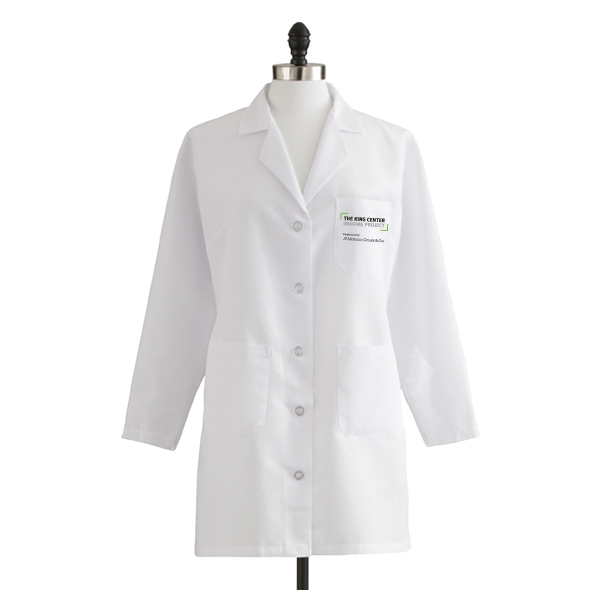 The modular, reconfigurable exhibit was launched at the dedication of the Martin Luther King Jr. memorial in Washington DC, and will travel to the Congressional Black Caucus, The King Center in Atlanta, Chase headquarters in New York City, and many other venues.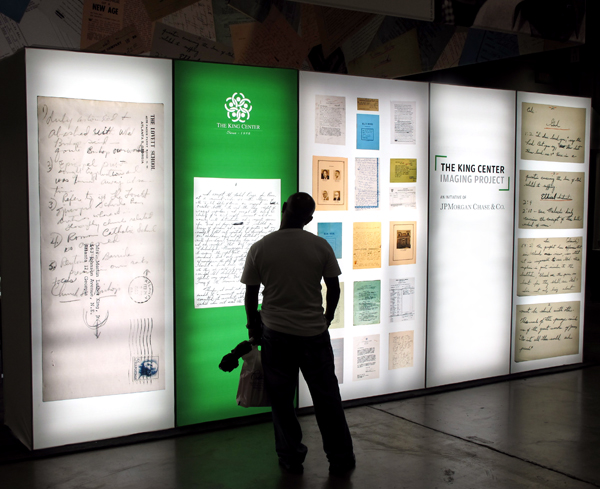 C&G Partners was honored to do the concept, exhibit, graphic and interactive design for the project. The video was edited by our frequent collaborators Russell Brosnahan Haffner Multimedia, Inc. The exhibit was built and installed by Art Guild, Inc. C&G Partners is currently working on a complete new website for the King Center and the King Center Imaging Project, which will debut in 2012.