The firm was enlisted by Vornado Charles E. Smith to create an environmental graphics program to enhance their newly renovated Washington, DC headquarters. This program was conceived in concert with interior renovations undertaken by DC-area architecture firm Lehman Smith McLeish .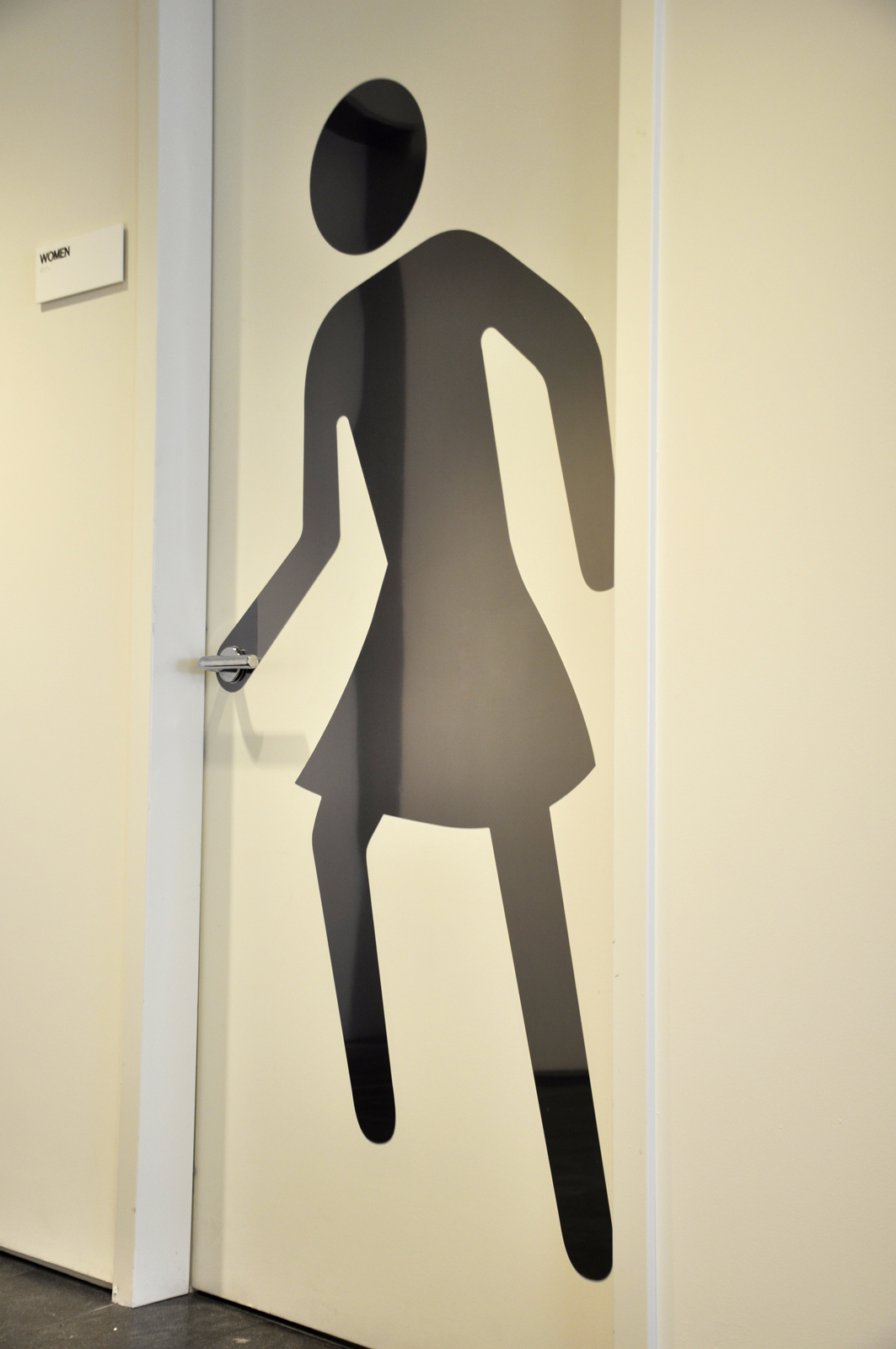 Throughout, textured large-scale typographic elements brand reception areas and conference rooms with modern building materials.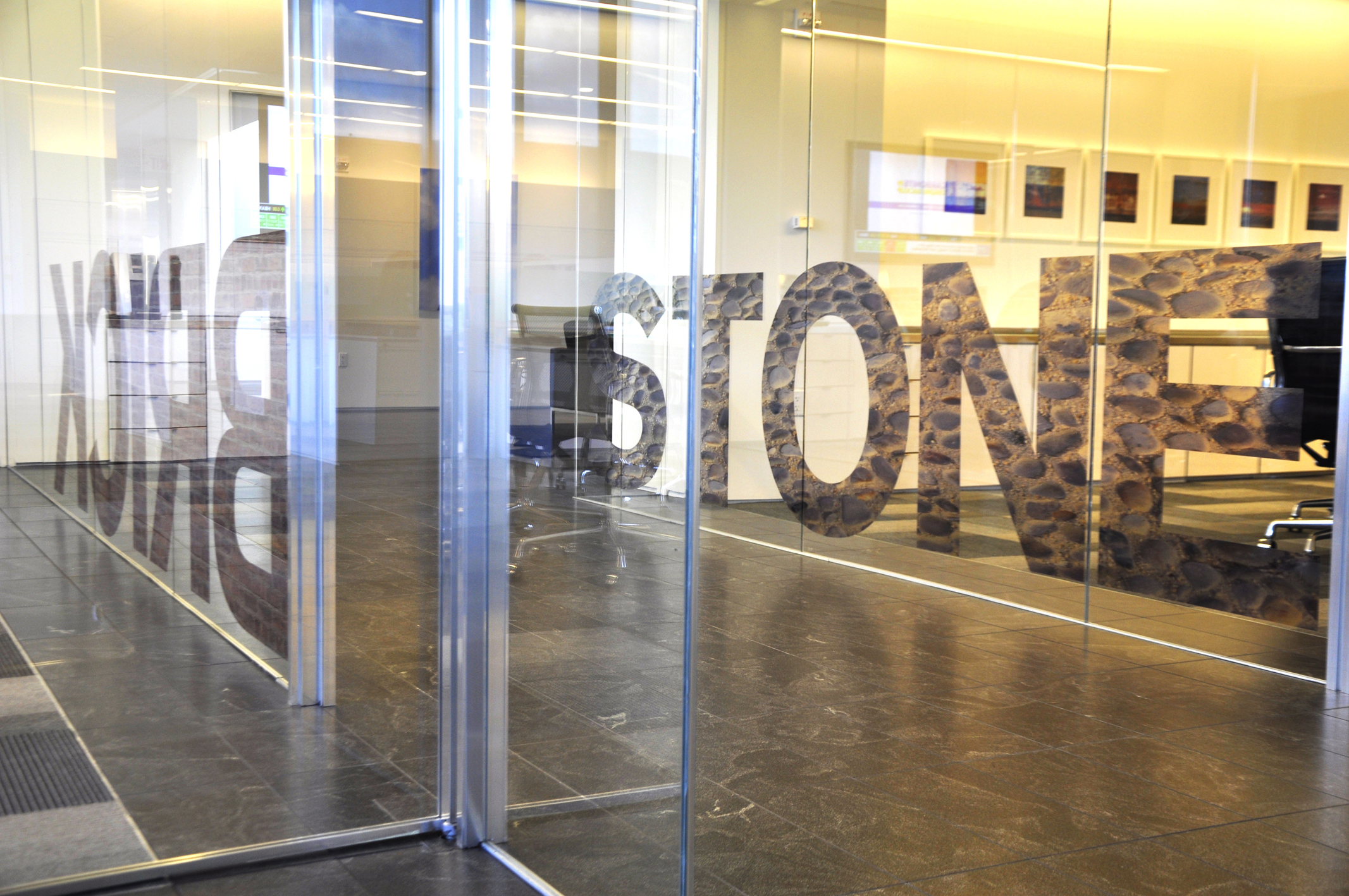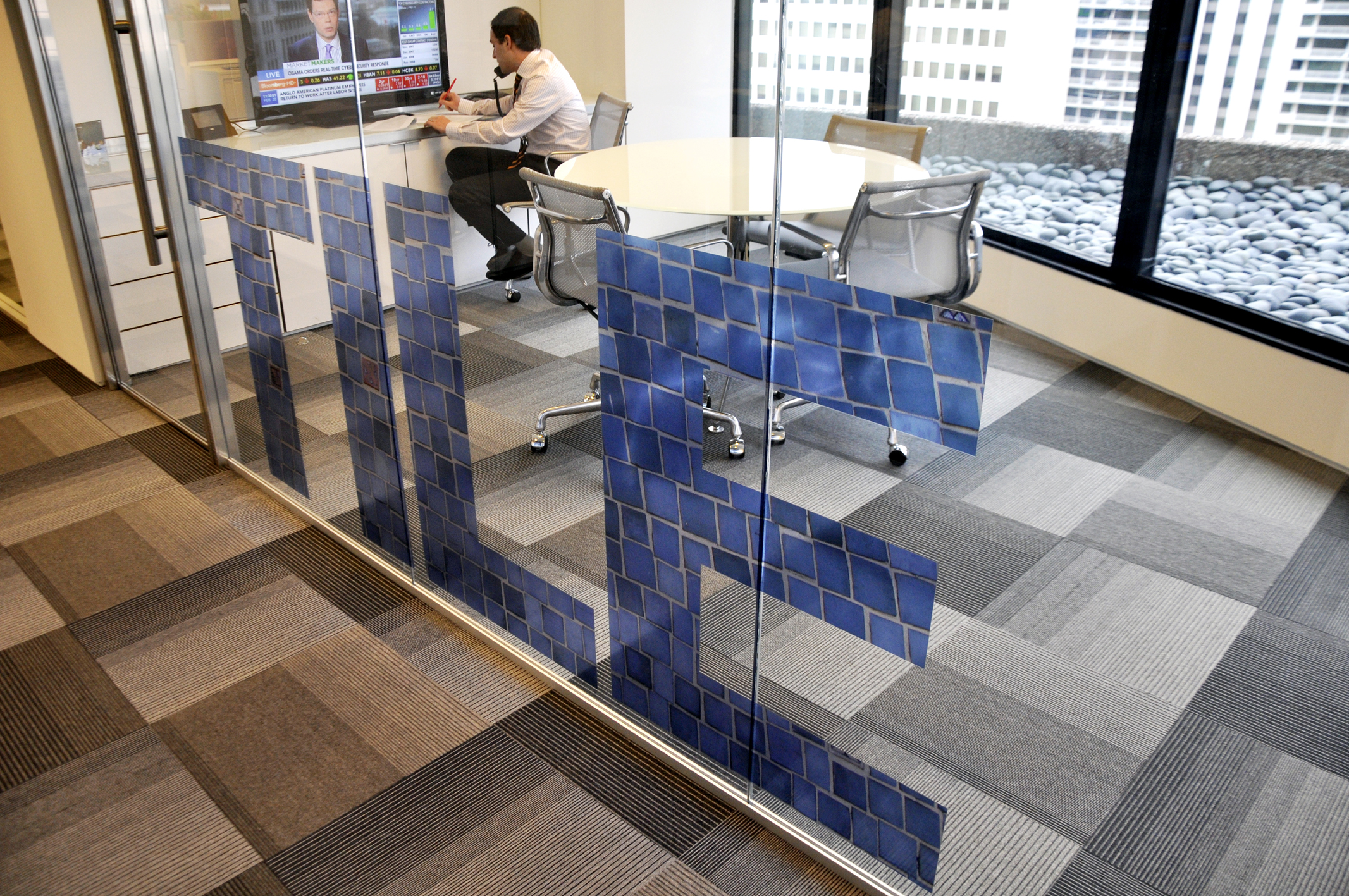 Elsewhere, etched building-material-driven quotes adhere to branding guidelines developed previously by the firm.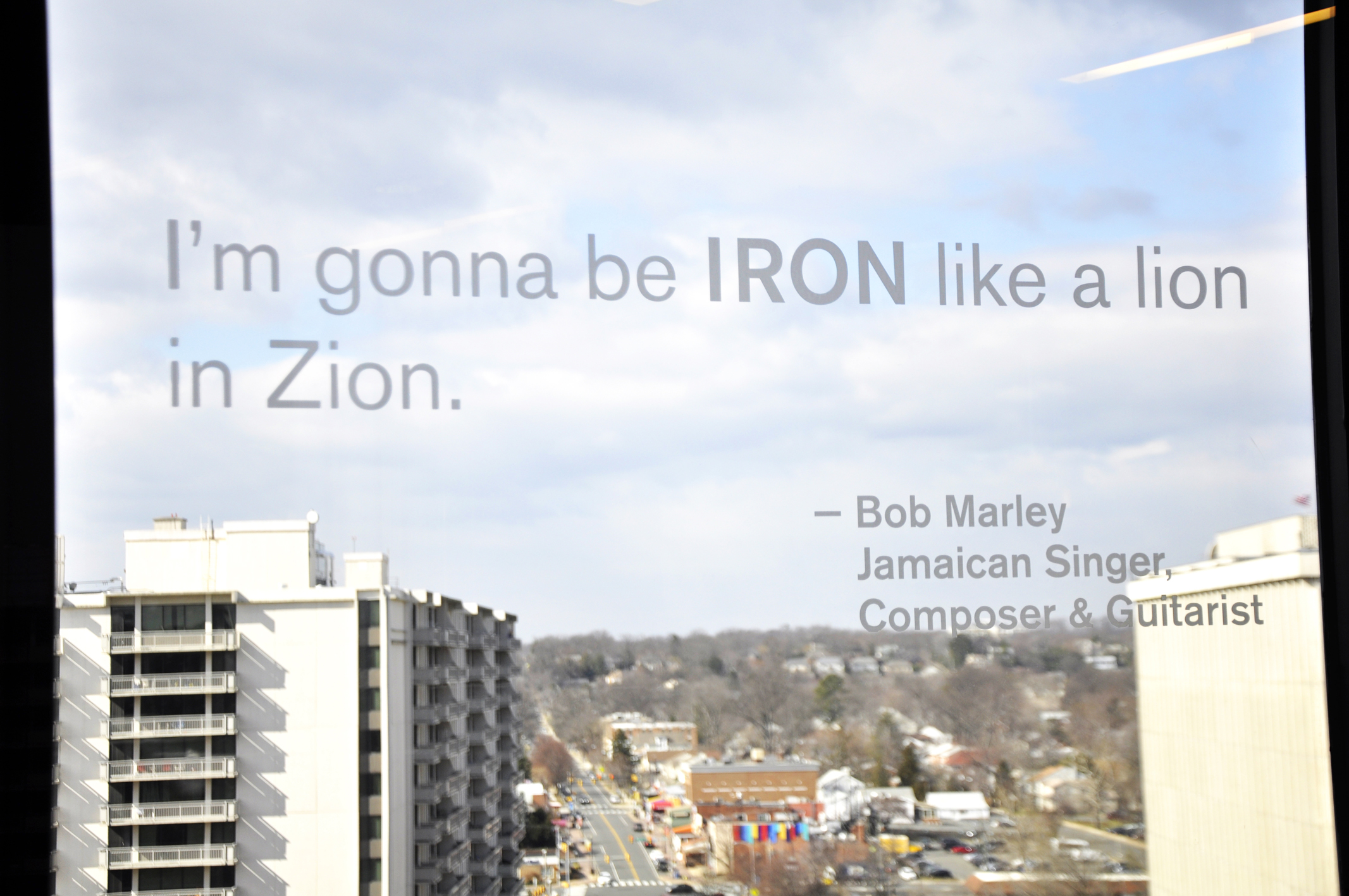 Other bold, themed graphics course throughout the interior floor and also encompass extensive roof gardens.