"LGBTQ+ San Diego: Stories of Struggles and Triumphs" opened last week at the San Diego History Center—ahead of San Diego Pride weekend, held only a short walk away from the exhibit location. C&G Partners is proud to design the first exhibition in Balboa Park focused on the city's lesbian, gay, bisexual, and transgender community. The show drew staggering 2,000 visitors during the opening week with an expected 250,000 visitors during its run until January 2020.
Visitors enter the Museum gallery underneath the monumental Gay Pride rainbow flag. Dedicated to the exploration of gender and sexual identities, the first exhibit display is a forest of vibrant ribbons printed with words that emphasize the diversity of the LGBTQ+ communities. Interactive and colorful, it is a popular selfie prop.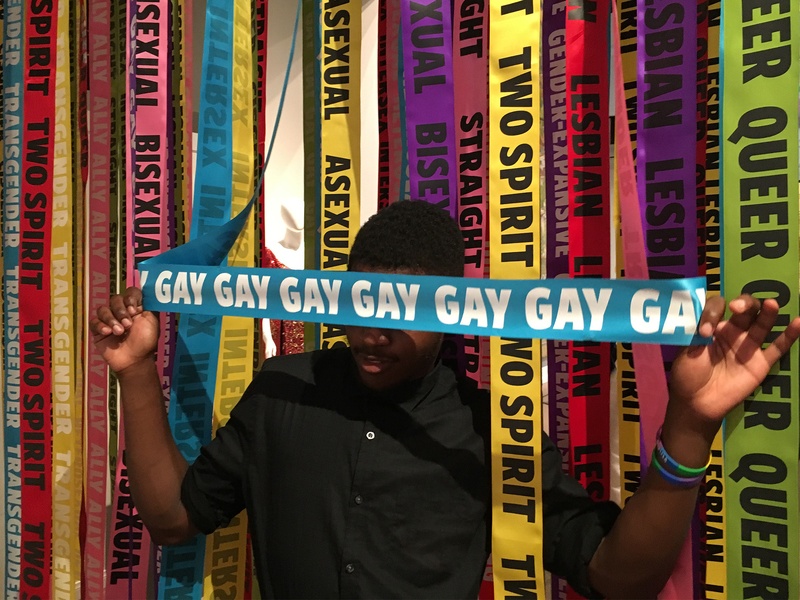 The legacy of gender politics and activism is chronicled through media, sculptural interpretive displays, and a timeline that chronicles the struggles and triumphs of gay San Diegans.
"I found it [the exhibit] fascinating," said San Diego Union-Tribune staff writer John Wilkens. "The exhibit…features eight pillars that spell out S-A-N-D-I-E-G-O, each one a different part of the LGBTQ experience, and the first pillar is labeled "Persecution," a reminder of just how far the movement has come." These object-letters that double as thematic displays were originally built for the exhibition "Celebrate San Diego!" also designed by C&G Partners.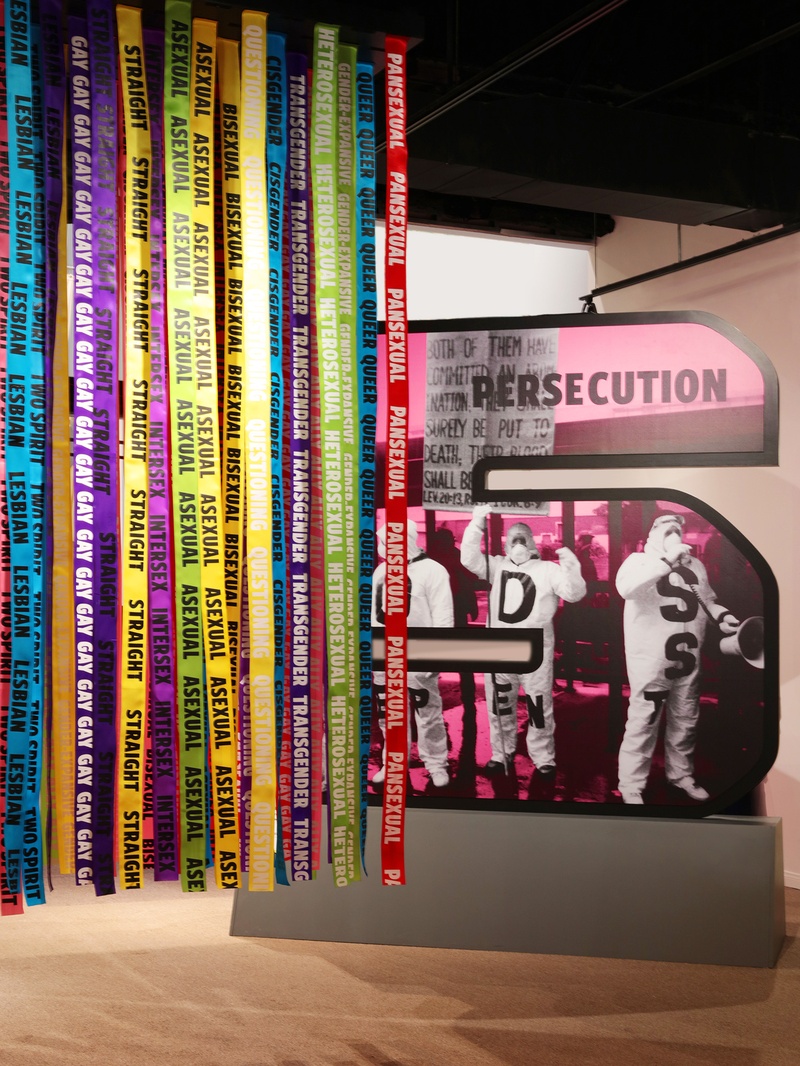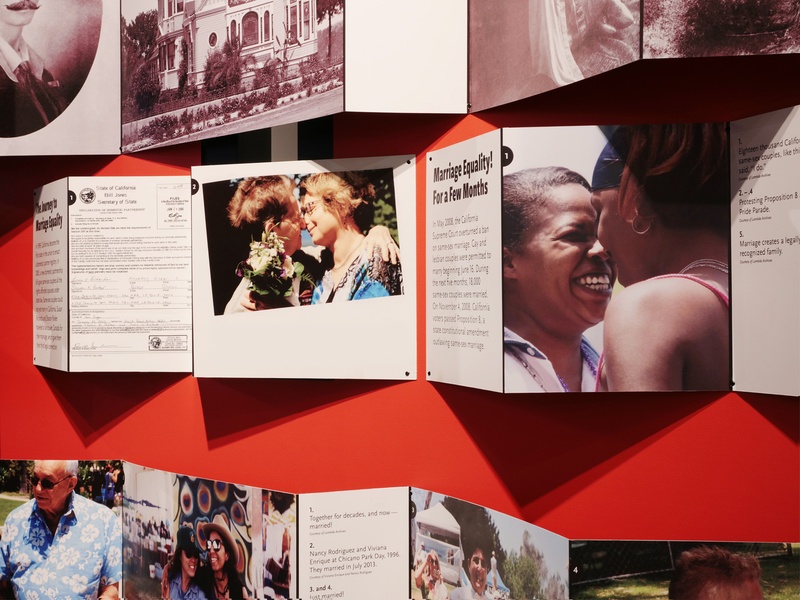 Held in partnership with the Lambda Archives, "LGBTQ+ San Diego" is curated by Lillian Faderman, a celebrated LGBT historian, professor, and author. Exhibit fabrication was done by Cinnabar.