C&G Partners kicks off the new year with the creation of a pair of new titles and a number of promotions. As a result of recent growth, we have added the rank of Director. The new role acknowledges the contributions and leadership of those who have proven themselves professionally in technical, creative and teamwork capacities beyond the senior level.
The studio has also established the title of Producer to replace Project Manager. The change reflects the evolving role, which requires a mix of project organization with other skills such as content development, UX and others.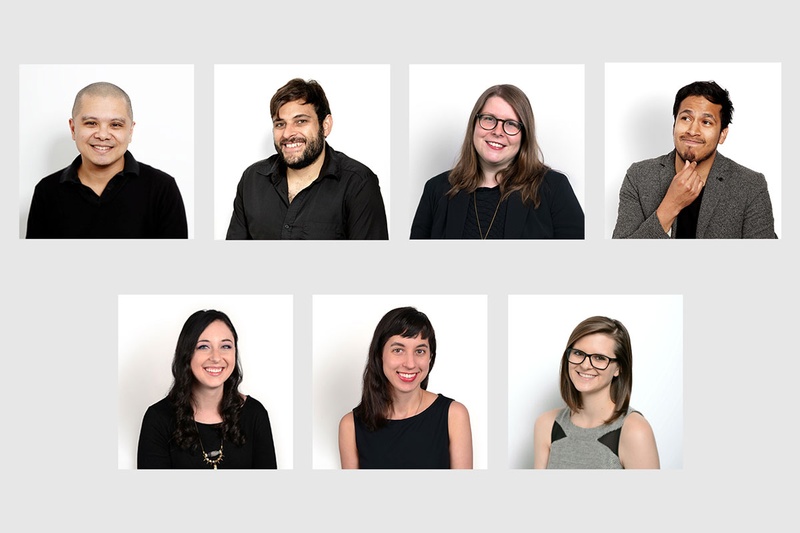 Promoted to the new role of Director, one level below associate partner, are Red De Leon, Director of Technology; Daniel Fouad, Design Director, with focus on 3D design; Laura Grady, Director of Project Management; and Daniel Guillermo Rodriguez, Design Director, with focus on 2D design, motion, and video editing. (Pictured above in the first row from left to right.)
This new Director title encompasses all of the expectations of a senior role, including mastery of the discipline, ability to lead and mentor others, proven teamwork on significant projects, and participation in the professional culture of the firm. It also represents the view of that discipline firm-wide, speaking out for the advancement of those professional practices, and to be the ranking staff member consulted by all in that area of expertise when needed. These individuals will collaborate on ways the disciplines can benefit across practices, and find new ways to improve what we do.
In recognition of their service and ongoing roles in successfully producing projects, Kathryn Bowne and Alex Kelly have been promoted to the new title of Senior Producer. In addition to the above promotions to new positions, the studio also recently promoted Melinda Sekela to Senior Designer. (Pictured above in the second row from left to right.)
These changes and promotions are all part of the continuing goal of evolving the firm, creating new ways of recognizing experience and leadership, and providing paths and a voice for those with distinguished service. We congratulate our colleagues to their new roles, and to look forward to what they successfully bring to clients and the studio.