We're getting into the 2016 Summer Olympic spirit by revisiting an exhibition project, Faster, Higher, Stronger, at Manhattan's Time Warner Center that showcased 50-years of Olympic photography by Sports Illustrated.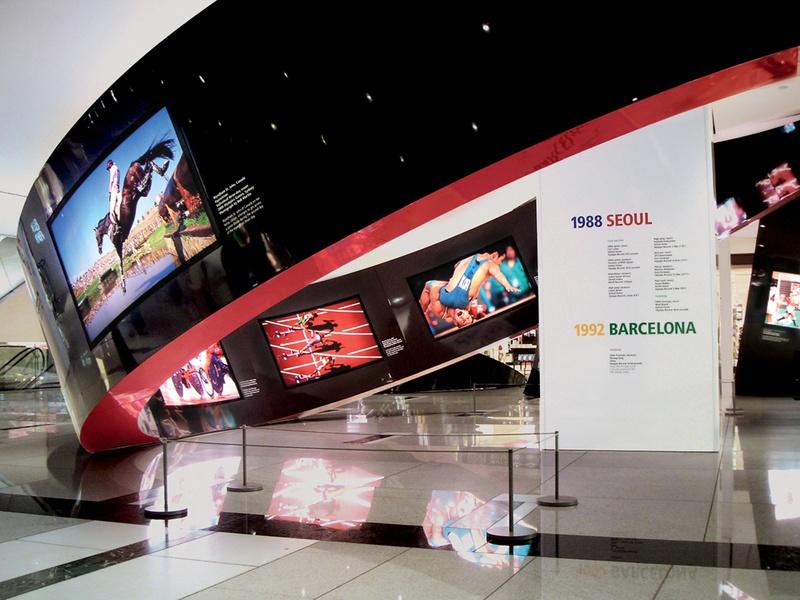 Pegged to the Athens Summer Olympic Games in 2004, the exhibit architecture makes bold use of interlocking rings from the traditional Olympic symbol. In Faster, Higher, Stronger the rings appear to cut through the structure of the building itself: suggestive of speed, movement, and, sport.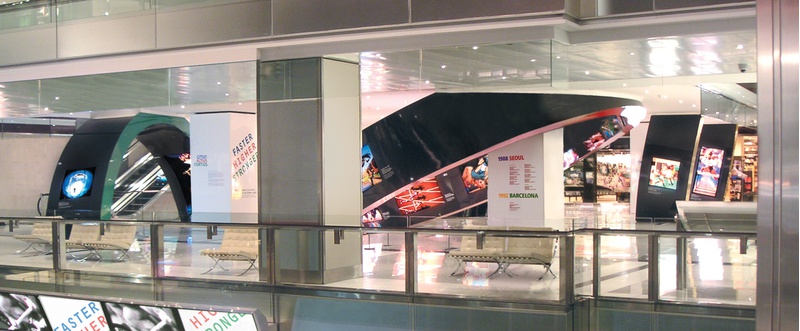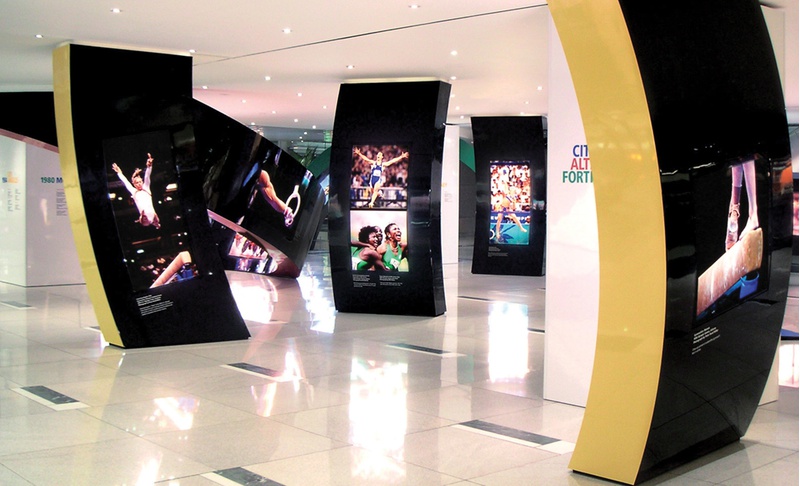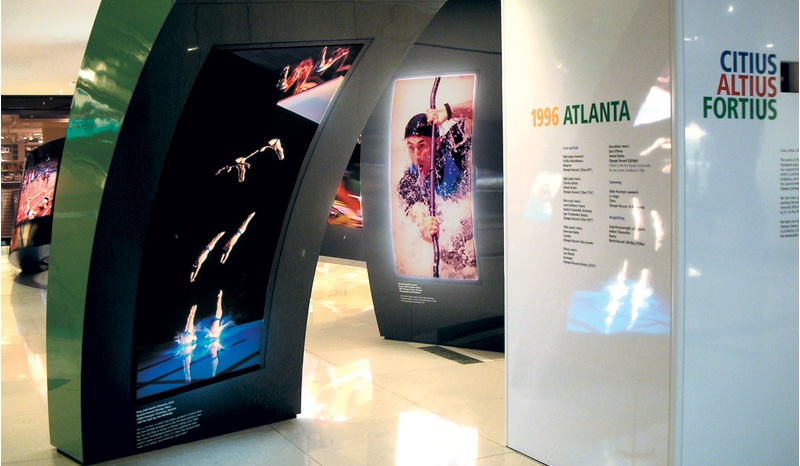 For more on the Olympics read C&G Partners' Maya Kopytman insights on the 2020 Summer Olympics logo in The American Marketing Association newsletter.