Sanford Lab/Homestake in South Dakota is a true wonder: it is both America's largest gold mine, and the underground site of a Nobel-Prize-winning neutrino experiment. Ongoing scientific research there appears in this month's Harper's. C&G Partners has the honor of designing exhibits for a new Visitor Center for Sanford Underground Research Facility, and the centerpiece will be a massive floating model of the entire mine as if the tunnels were solid and the earth removed.  This sculptural infographic, conceived by C&G and built by Situ Studio,  depicts over 370 miles of tunnels plunging 8,000 feet below ground. Here are a few sneak peek images of the model in progress, starting with the below-ground neutrino research lab level rendered in copper: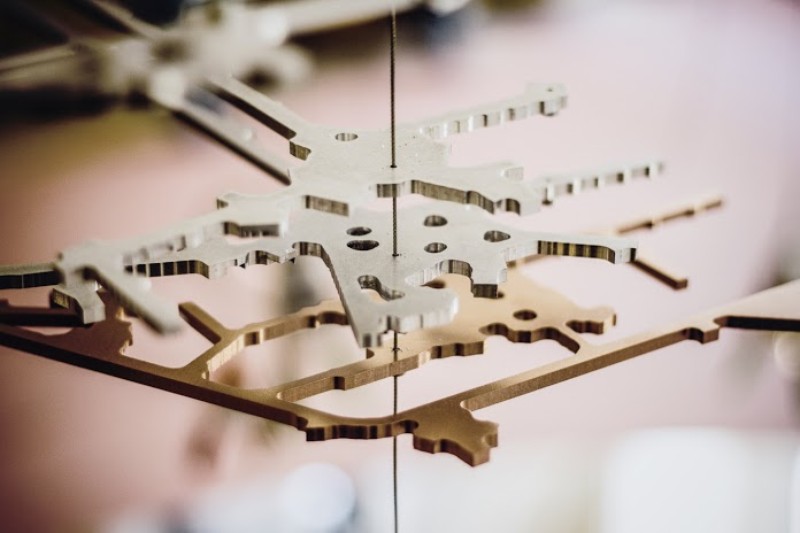 Looking down at a mirror reflecting the model above: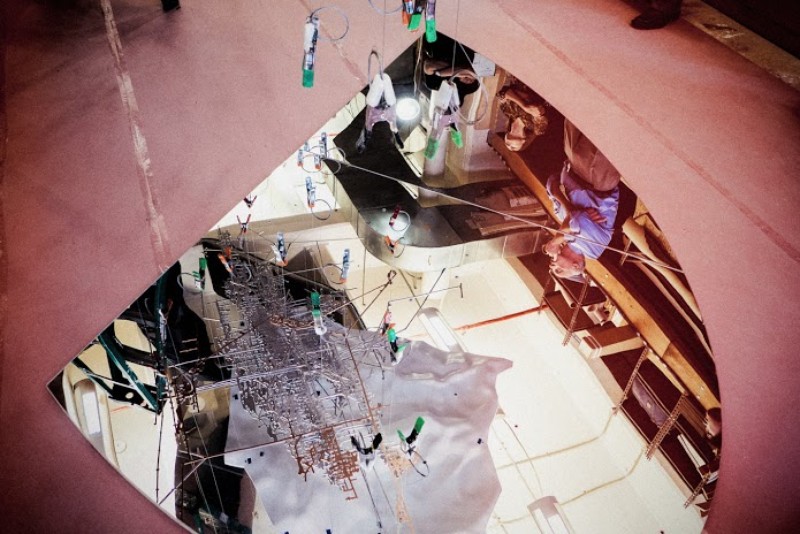 C&G's Keith Helmetag reviewing his infographic monolithic model concept:
SituStudio's Wes Rozen inserts 3D-printed elements into a fraction of the hovering model: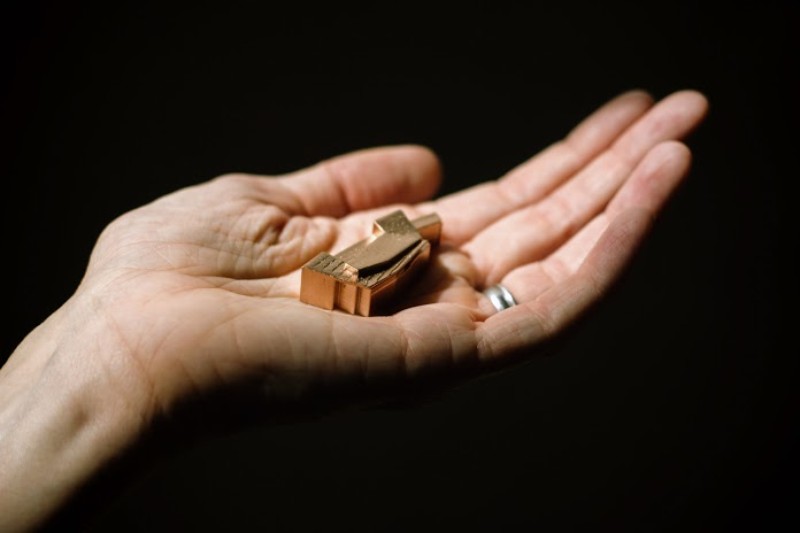 This C&G Partners project, opening in June, is being done in collaboration with the Sanford Underground Research Facility and Dangermond Keane Architects. More in the weeks to come.