This Saturday, October 17 marks the opening of a new exhibit at the Smithsonian Latino Center in Washington, DC. The exhibit, titled "Panamanian Passages," is a bilingual installation focusing on pivotal points in Panamanian history. The exhibit documents the isthmus' 3 million-year-old origins to the social-political developments going on today.




The firm's exhibit designs draw on the unique geography and ecology of the place and reference the vibrancy of the country and its inhabitants through bold colors. A series of graphic panels feature the people themselves in a series of silhouettes, representing the Panamanian population seen throughout history, from its indigenous roots to those moving the country into the 21st Century.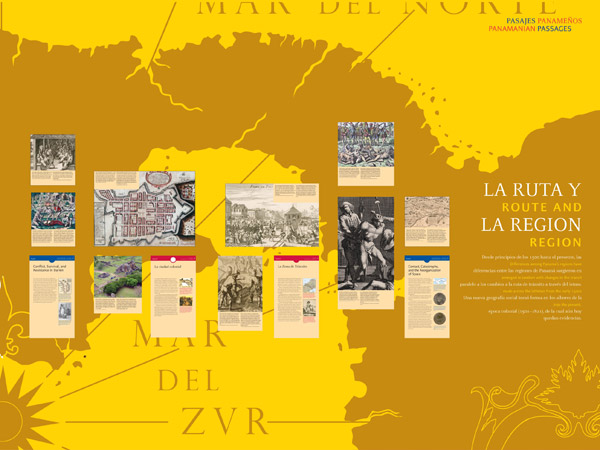 This is the second Latin-American exhibit program created by the firm to open this week. This is also the second Smithsonian exhibit that the firm has worked on, the first being the Star-Spangled Banner.
Find more about the Panamanian Passages exhibit on the Smithsonian Latino Center's site.