Accomplished design writer Steven Heller today on the firm's "1938Projekt: Posts from the Past," from the article A Horrible But Timely Anniversary:
"Today and tomorrow is a sad anniversary. Coming on the heels of the shooting and murder of eleven congregants at The Tree of Life Synagogue in Squirrel Hill, Pittsburgh, it is the 80th anniversary of the terrifying events of Kristallnacht (Night of Broken Glass) throughout Nazi Germany on November 9 and 10, 1938. This was the state sanctioned pogrom against German Jews, which saw violent mobs burn Jewish businesses and murder Jewish civilians. It foreshadowed the European Holocaust to come…. To commemorate this dark chapter in German history, the Leo Baeck Institute worked with C&G Partners to develop "1938 Projekt: Posts from the Past", an enlightening year-long digital and exhibition program presenting a daily stream of archival documents which tell the story of how German-speaking Jews perceived the events of that fateful year at the time."
Read more at Print Magazine.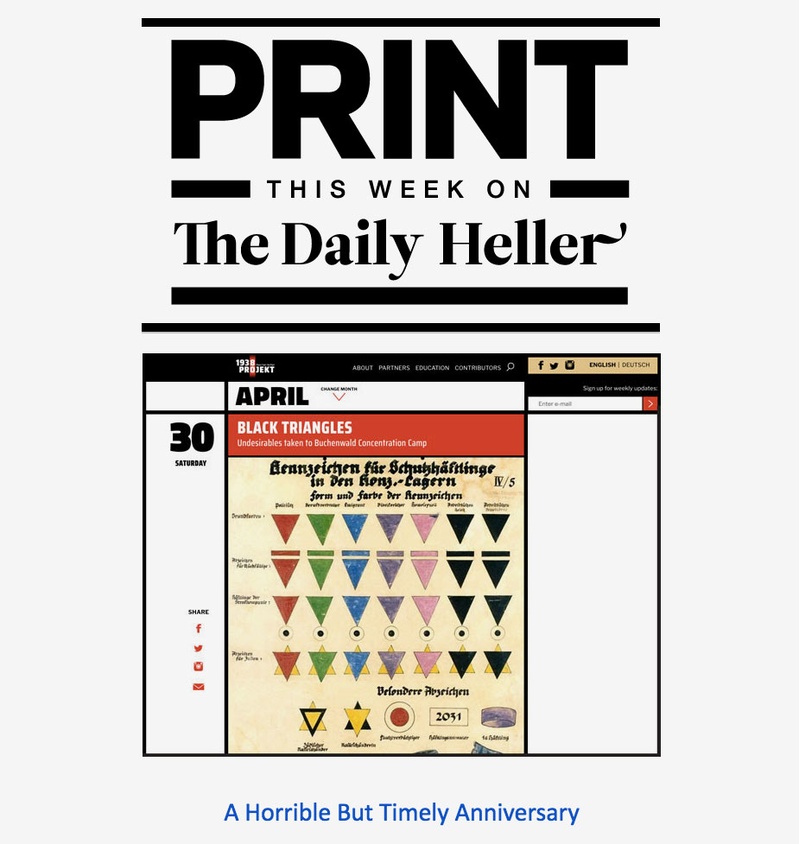 The social media, website, and exhibit program also received coverage from other local and international media and was a recipient of the Graphis Silver award.