Directional, digital and donor signage for the oldest continuosly operating museum in the United States.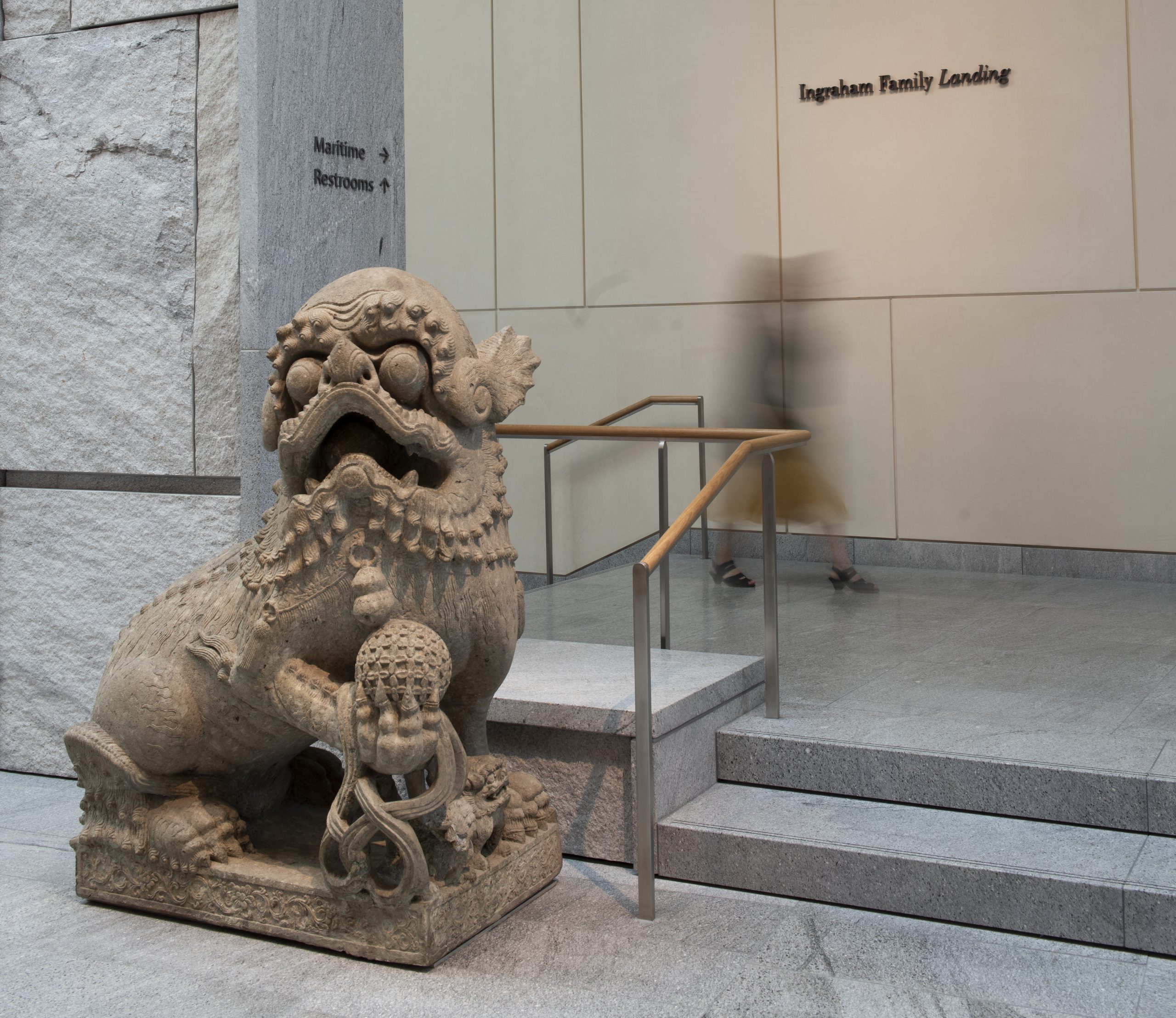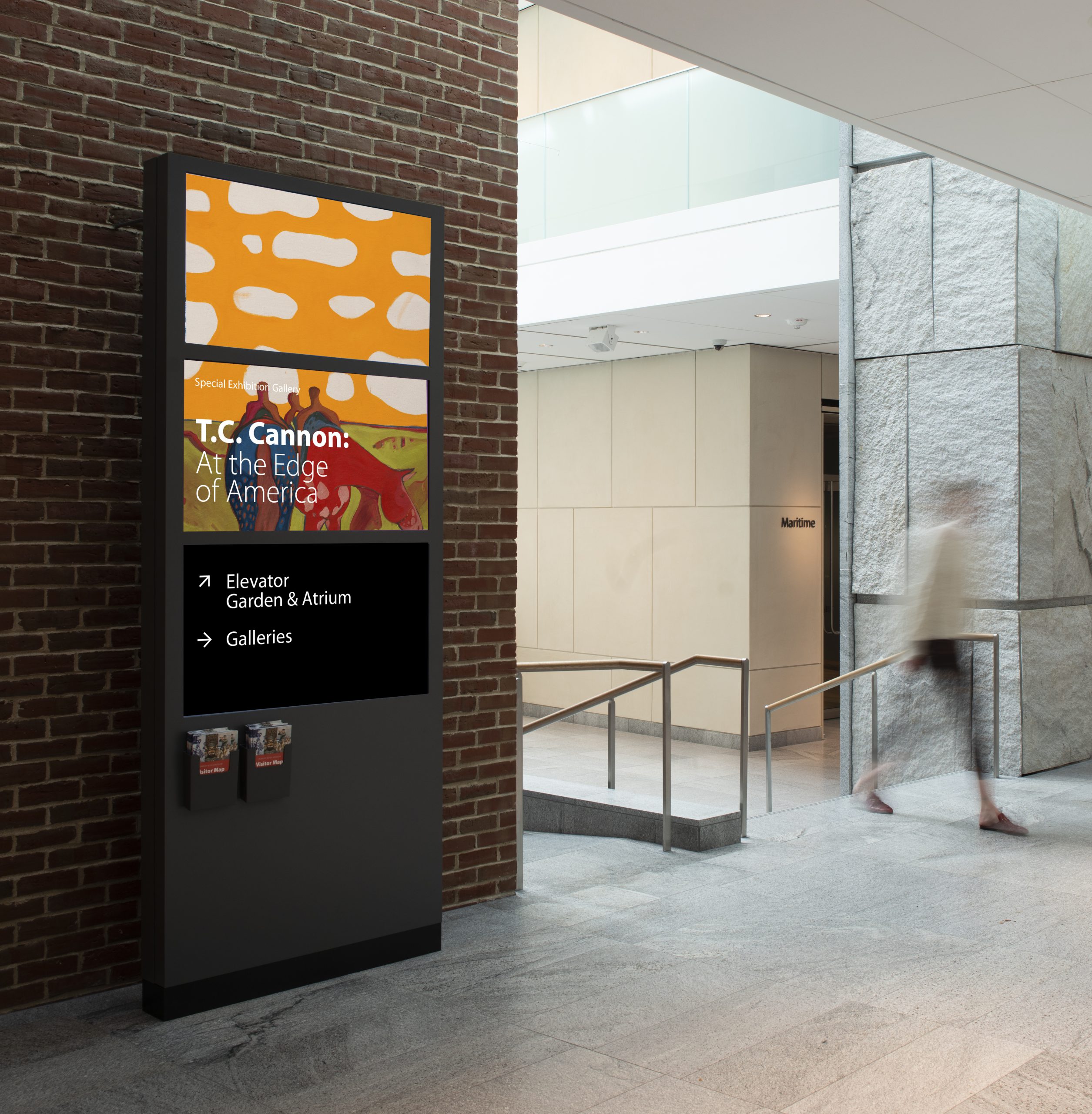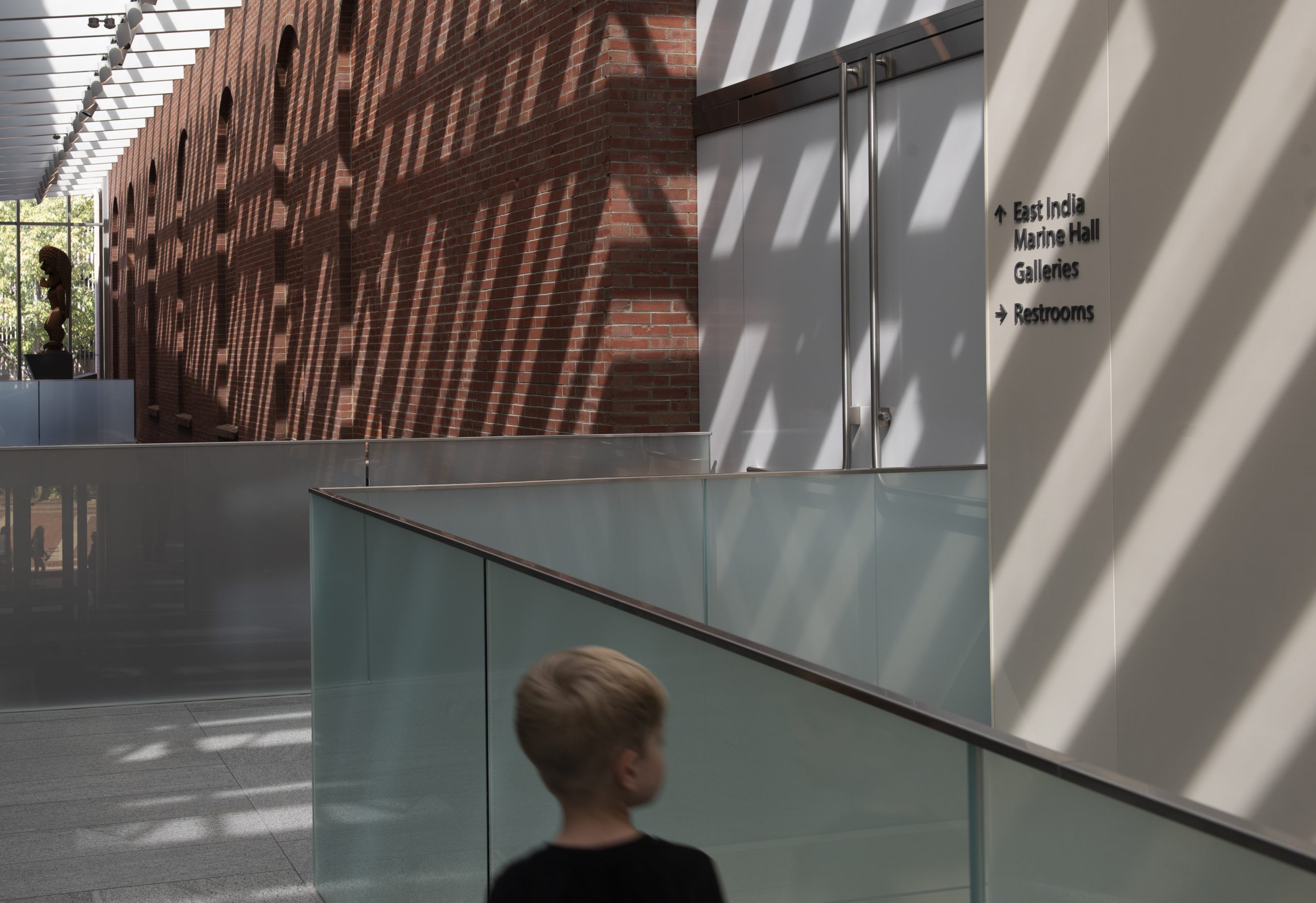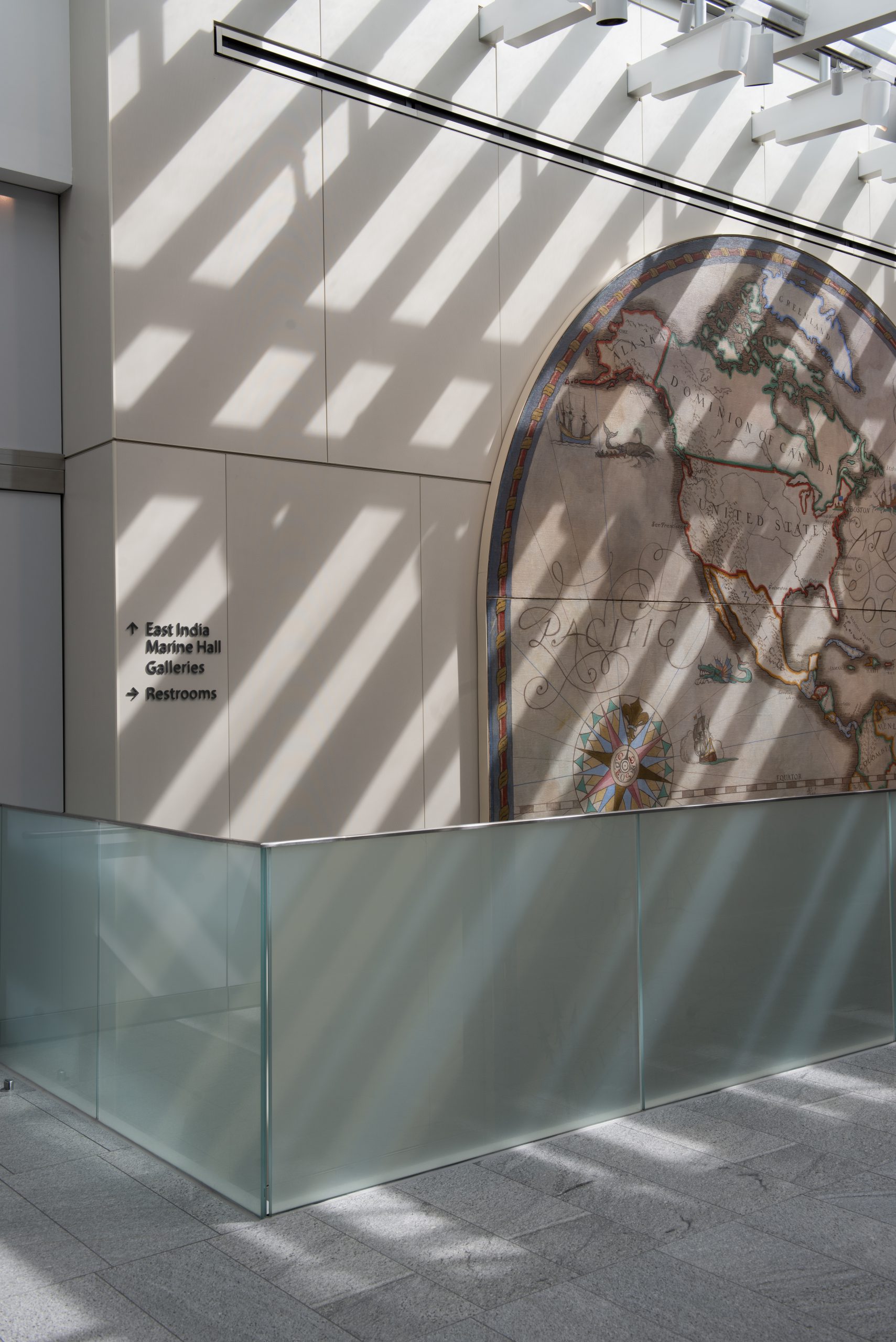 The Peabody-Essex Museum, one of the top ten art museums in North America, features a world-famous collection of Asian Art. The Museum is also known for its eclectic combination of architectural styles from different periods and continents. These include the 1799 East India Marine Society building, an early 19th-century Chinese merchant house, a contemporary wing and a recent expansion by Ennead Architects.
A new comprehensive signage and donor recognition program has been overlaid on this entire architectural composition, creating a unified visitor experience. Central to the wayfinding system are digital kiosks that relay directions as well as event and show updates in strong branded color. In the spirit of the museum's maritime roots, kiosks are built like batten-seam paneling in shipbuilding.
Wayfinding and donor recognition texts throughout the attached buildings float directly on building surfaces, bathed in natural light. The simple letterforms, assembled in cut steel, appear at strategic junctures in the visitor journey through the Museum.