An iridescent installation for the world's leading biomedical research university.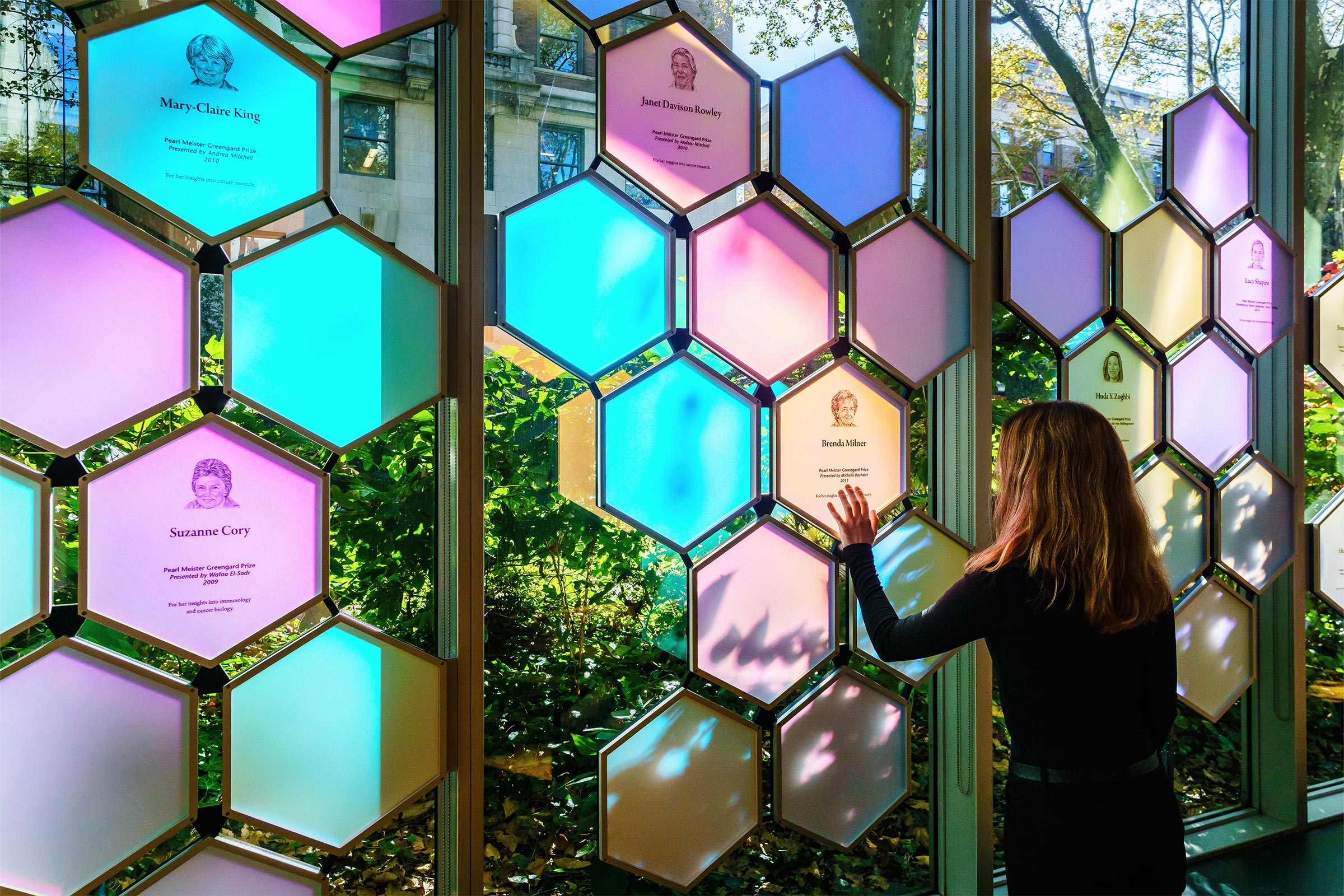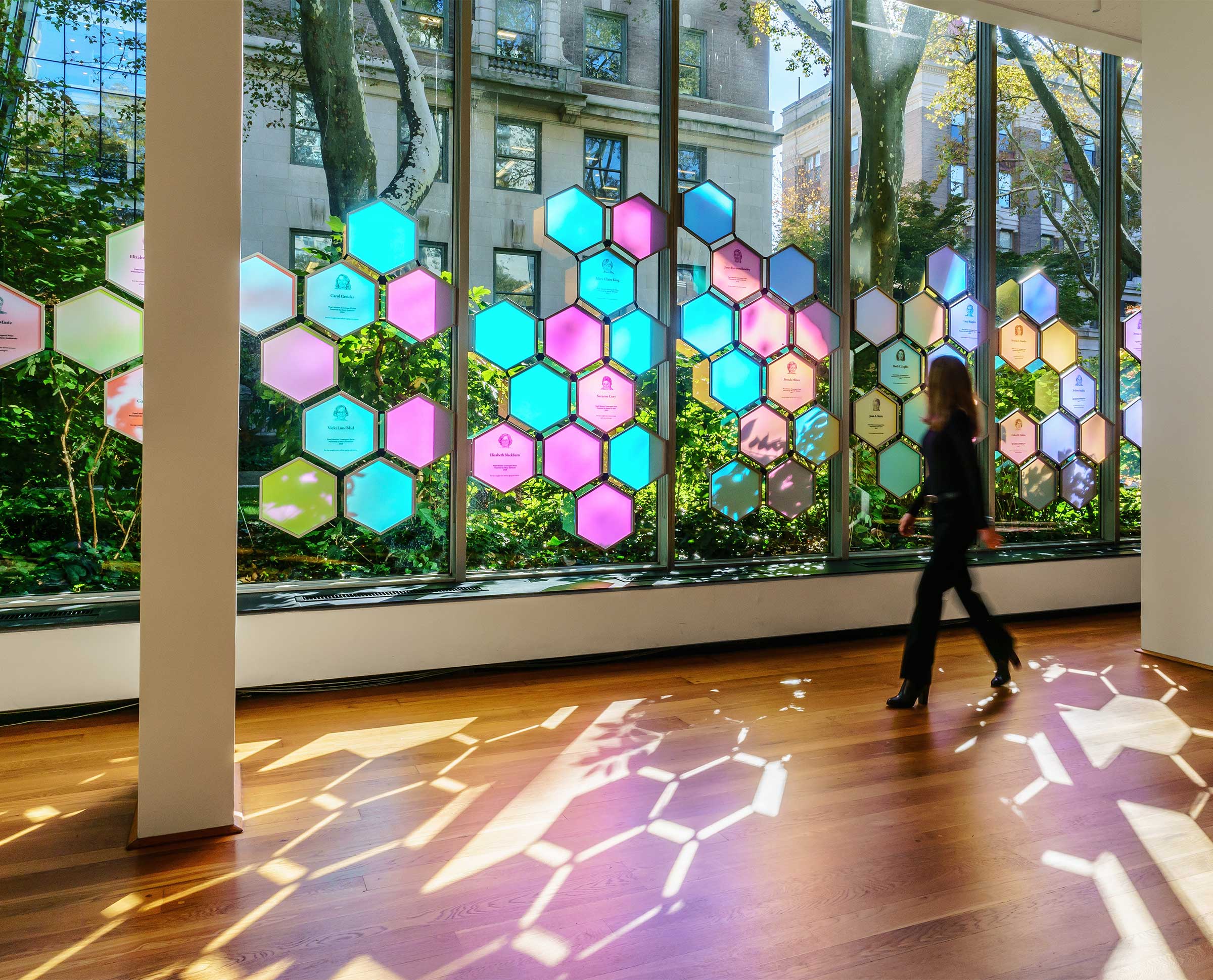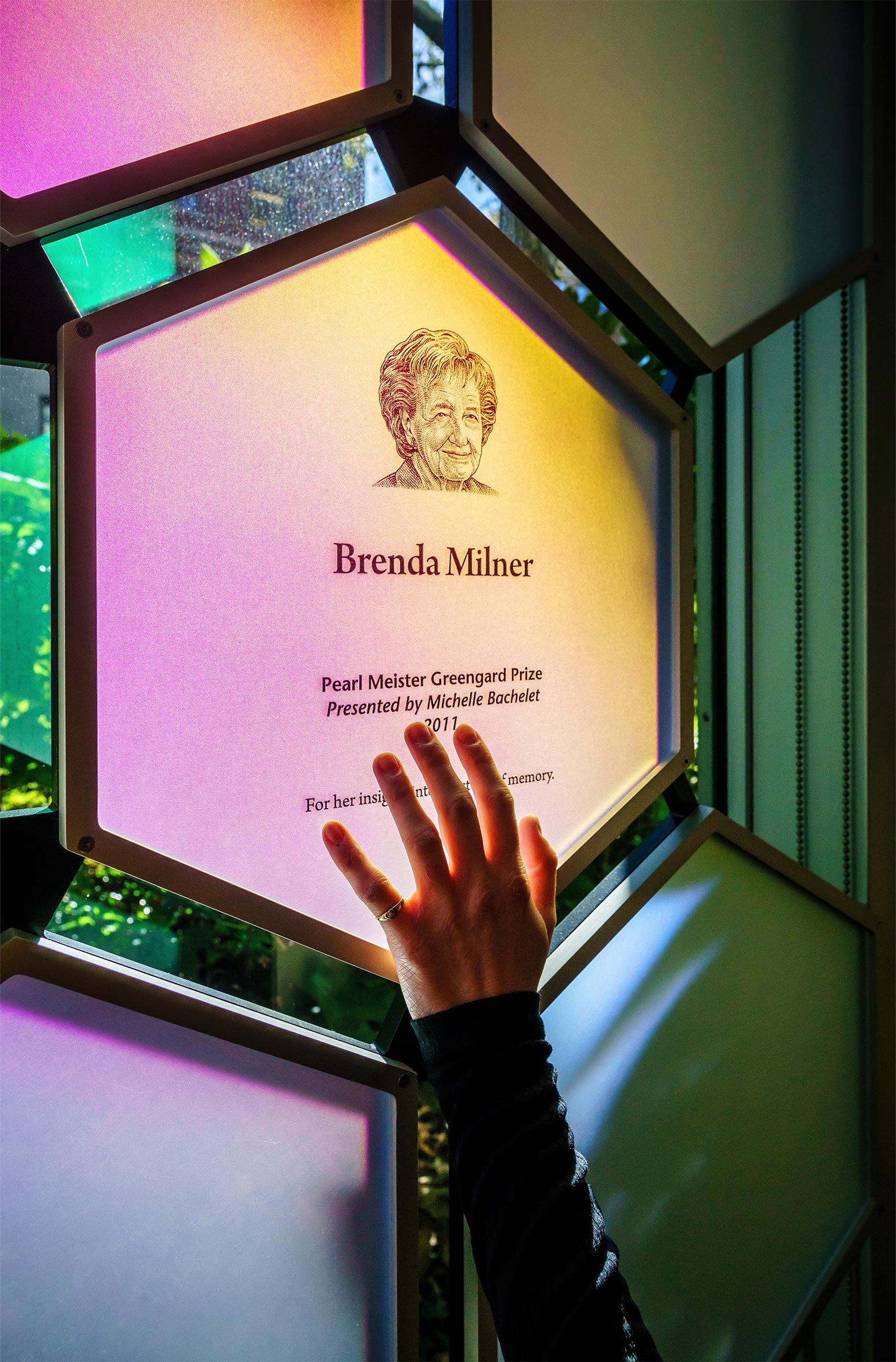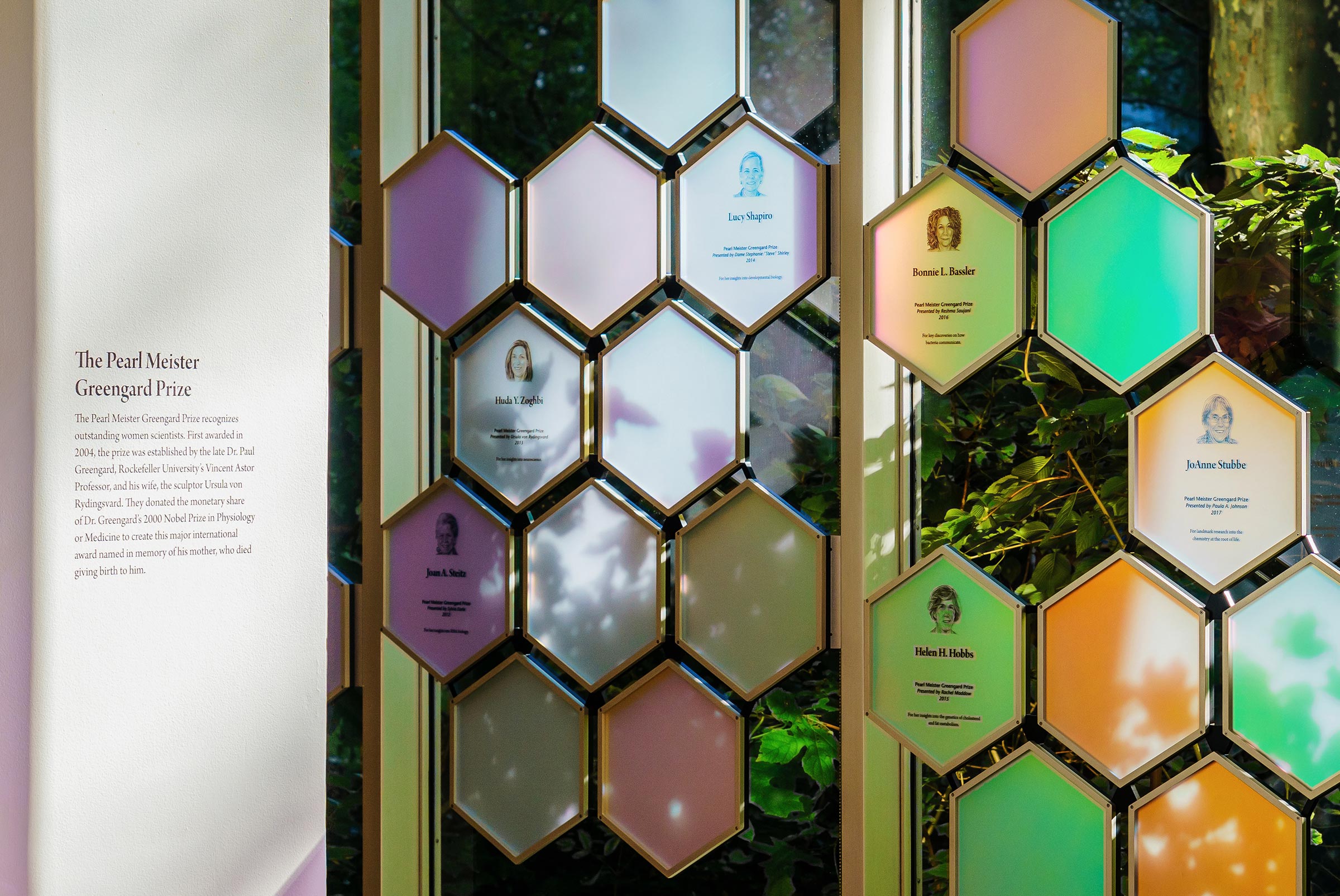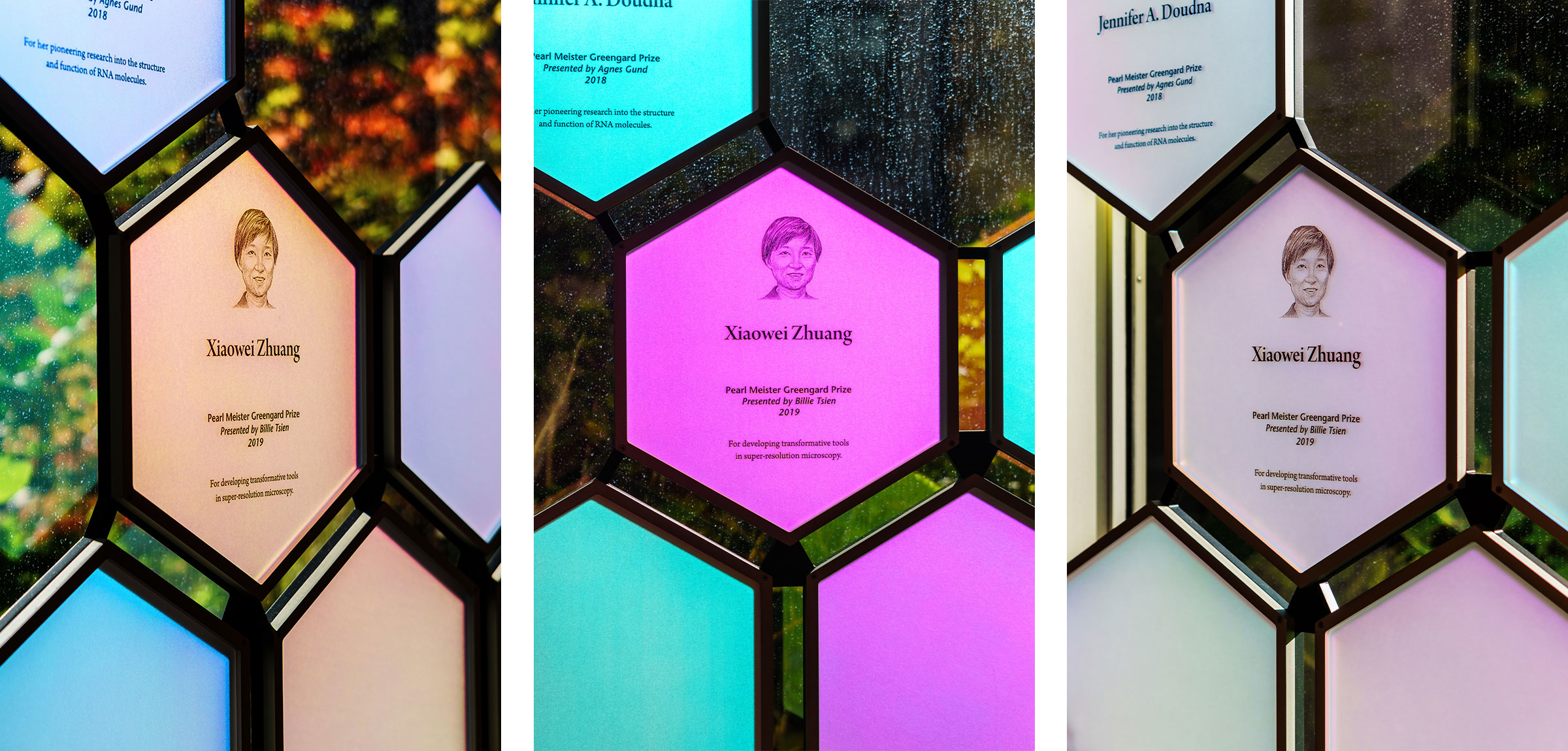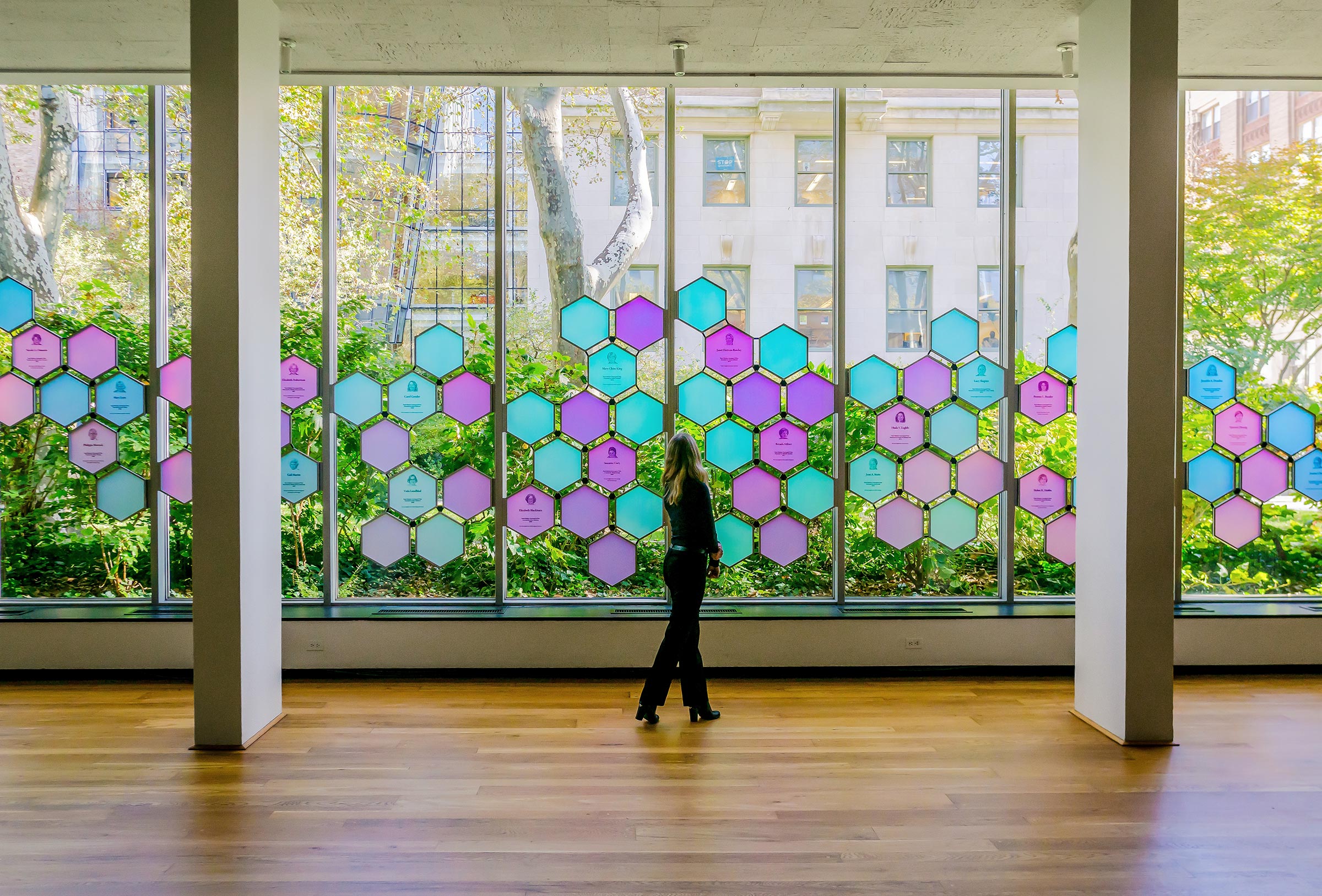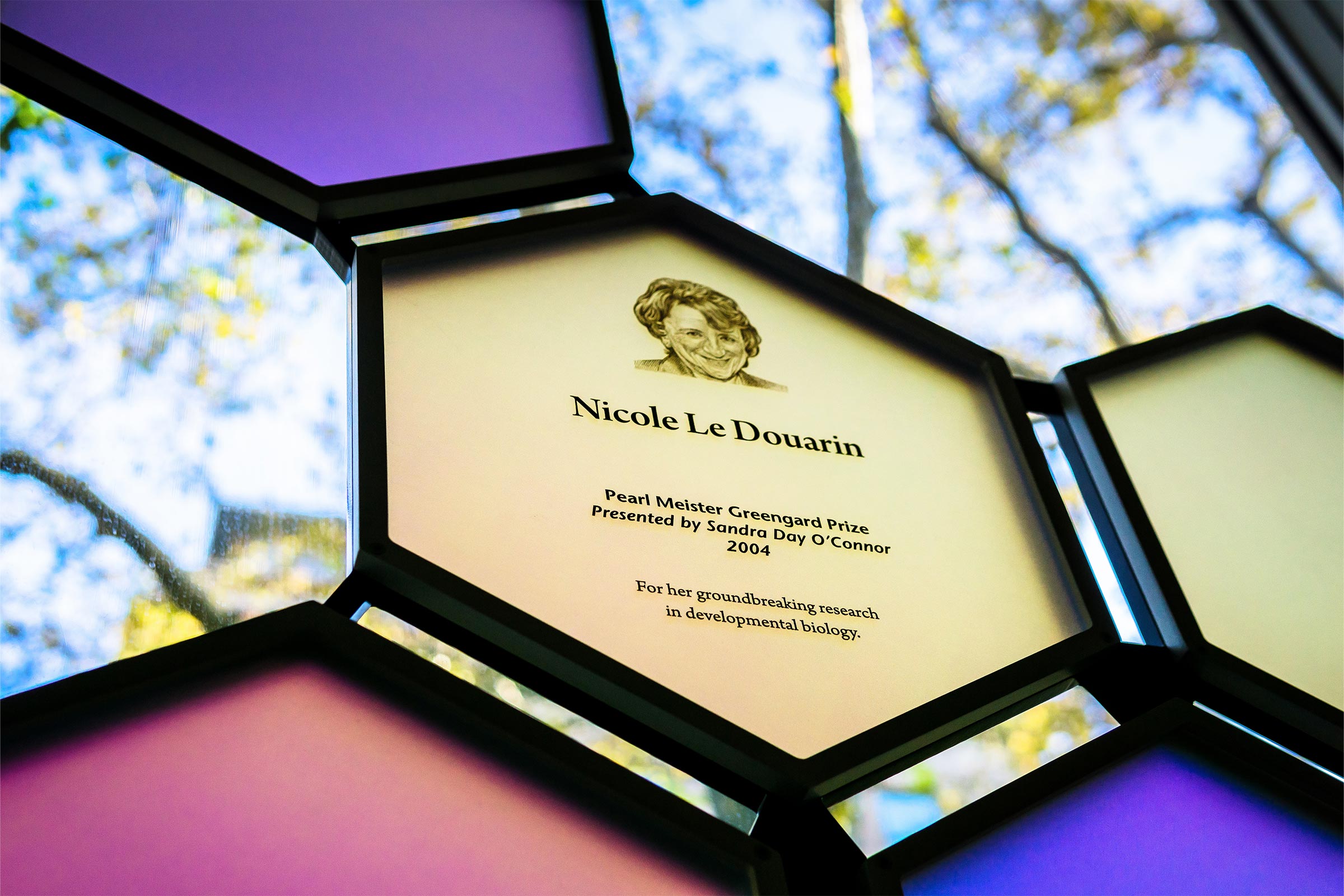 The Pearl Meister Greengard Prize was founded by the late Dr. Paul Greengard, and his wife, the sculptor Ursula von Rydingsvard. It is funded with the entire monetary proceeds of Dr. Greengard's own 2000 Nobel Prize in Physiology or Medicine, and by the generous supporters of the University. The prize is given annually to outstanding women in biomedical research internationally. Dr. Greengard's mother died giving birth to him; the Prize is named in her honor.
C&G Partners designed a display to commemorate the award, featuring a floating hexagonal lattice of lightweight aluminum, spanning a panoramic glass wall. This framework holds changeable translucent panels, each with multiple optical film laminations. Portraits of each winner are done by the same artists who create the famous "hedcut" (stipple) illustrations for the Wall Street Journal. Each panel holds one of two types of dichroic film, which has the property of natural iridescence: constantly shifting color depending on angle of view and illumination. This is deliberately inspired by nature, with an effect similar to a butterfly's wing or the internal surface of a seashell. The effect occurs without any electrical or mechanical energy, as viewers simply walk past. The combinations of colors can be explosively warm, or thoughtfully muted, just like in the natural world that inspired the design. The framework is deliberately placed in front of a planting area just outside the glass so that the changing colors of the panels are matched by the seasonally changing colors and shapes behind it.
The inaugural installation holds all Prizes given to date, with room for decades of future accomplishments by leading women in biomedicine. The Prize is presented to the winners each year by a distinguished woman drawn from a wide range of disciplines. These have included Supreme Court Justice Sandra Day O'Connor, Spelman College President Mary Schmidt Campbell, the oceanographer Sylvia Earle, and the journalist Rachel Maddow. A space immediately adjacent to this holds the Rockefeller University Donor Display and Prize Walls, also designed by C&G Partners.