A Bauhaus-inspired website, for a renowned archive of German-speaking Jewish culture headquartered in New York and Berlin.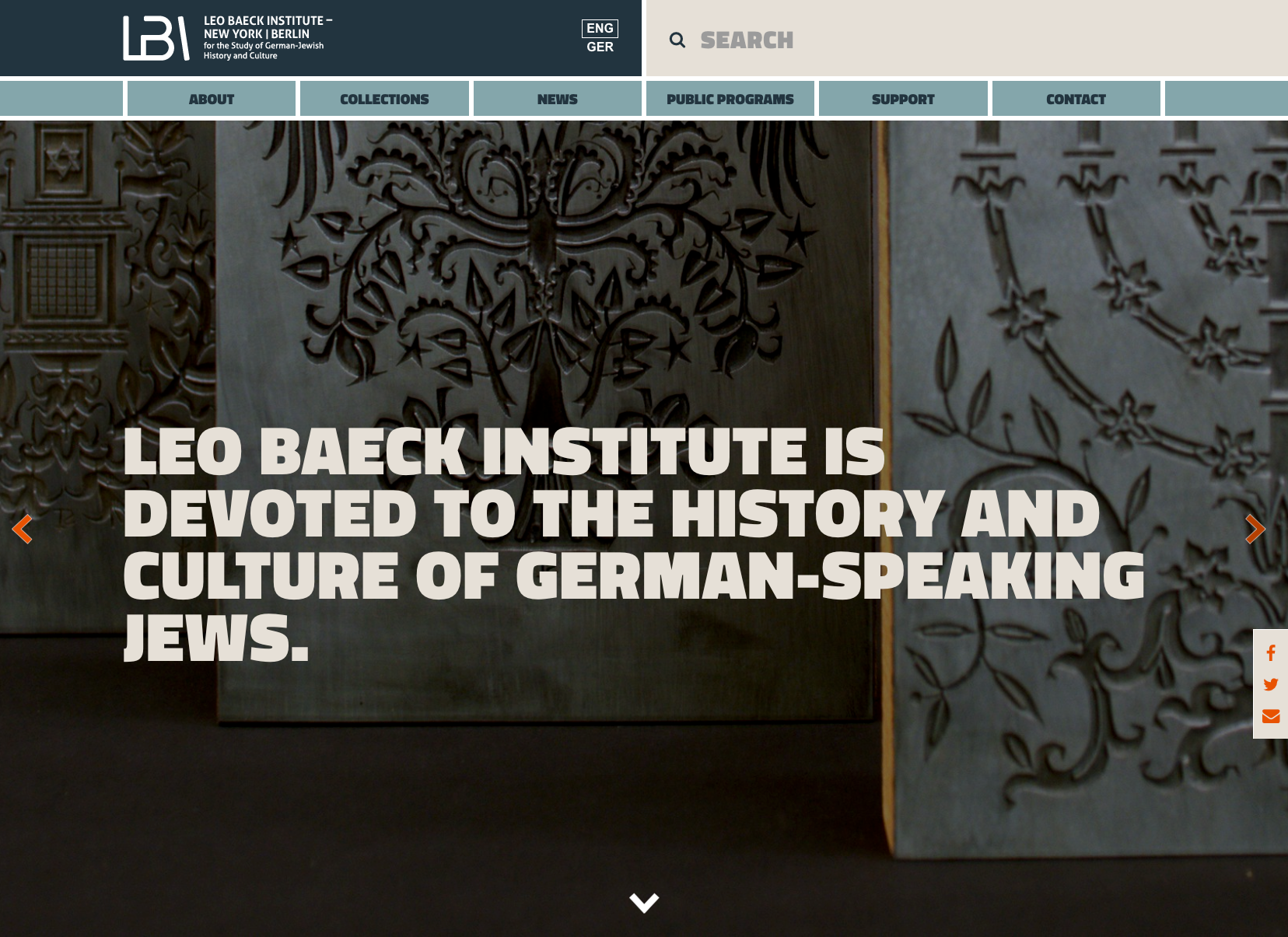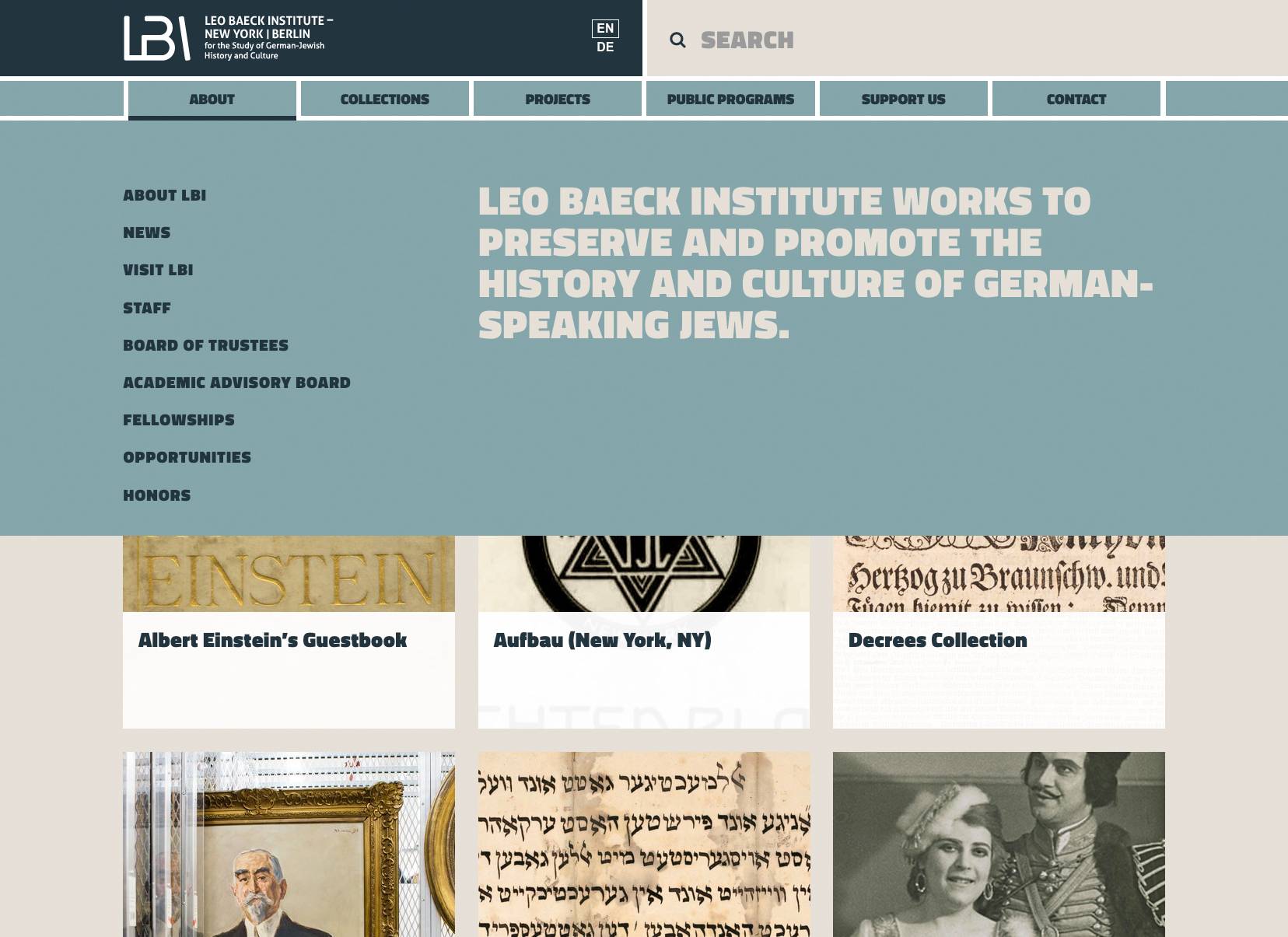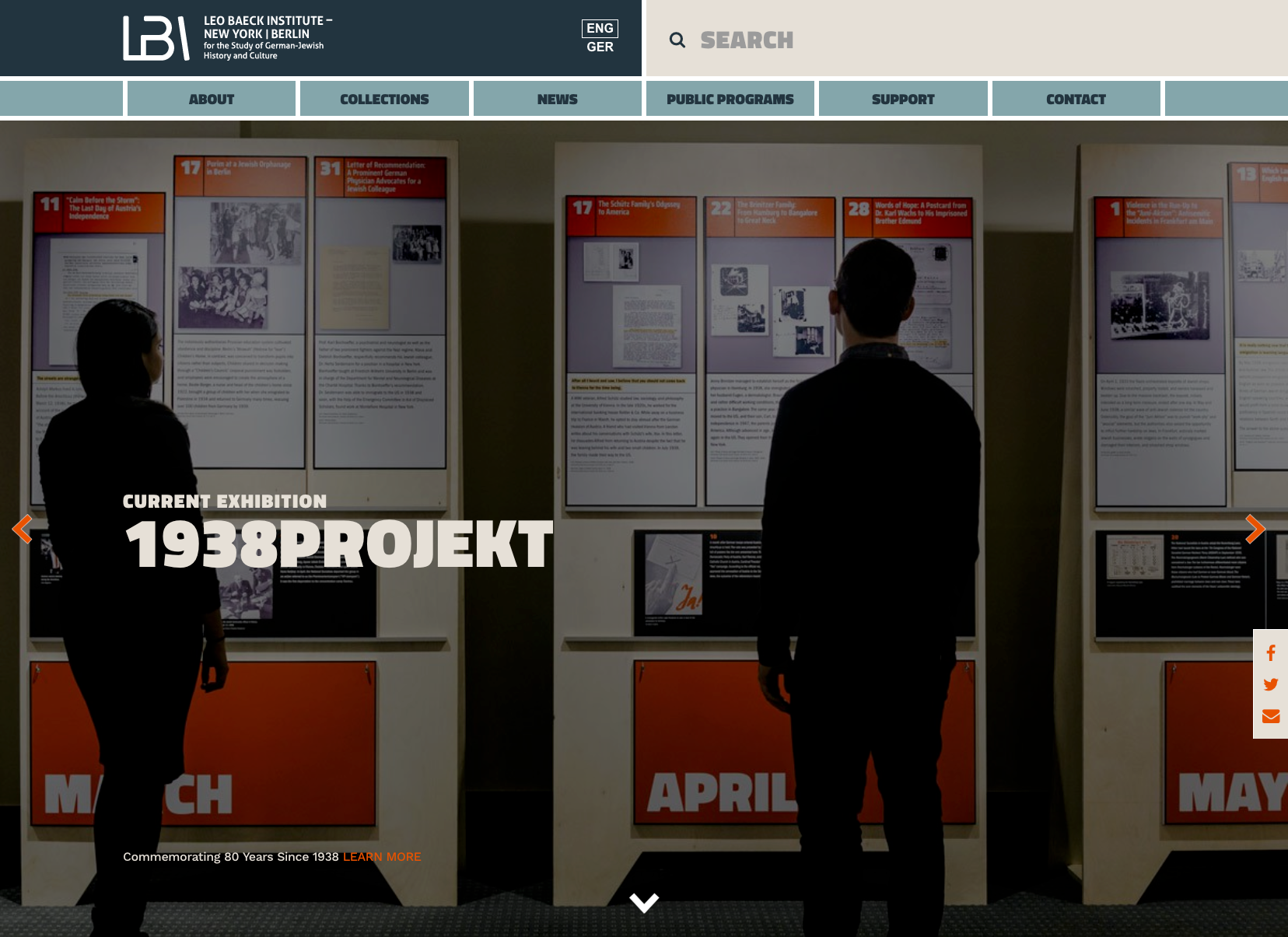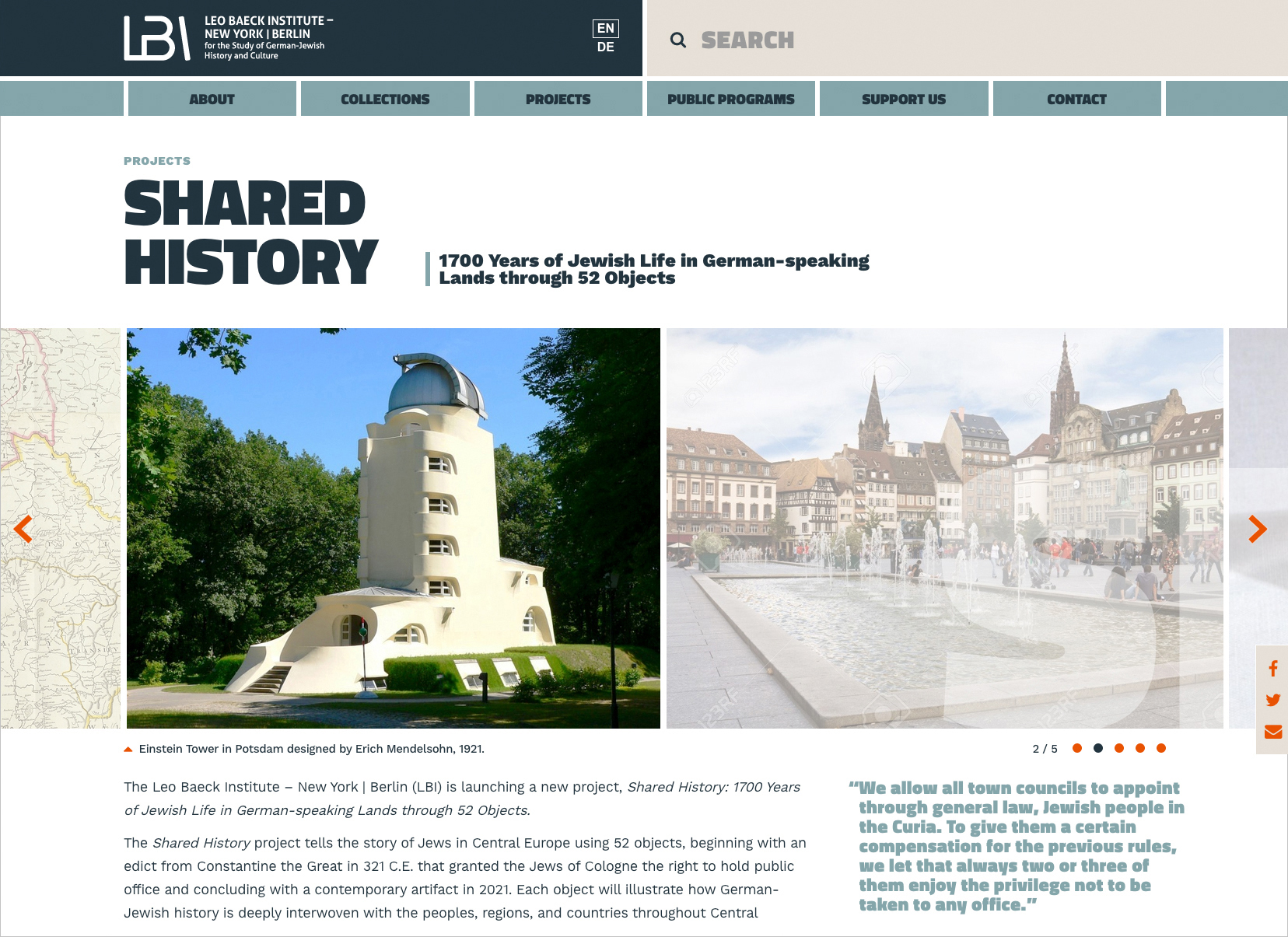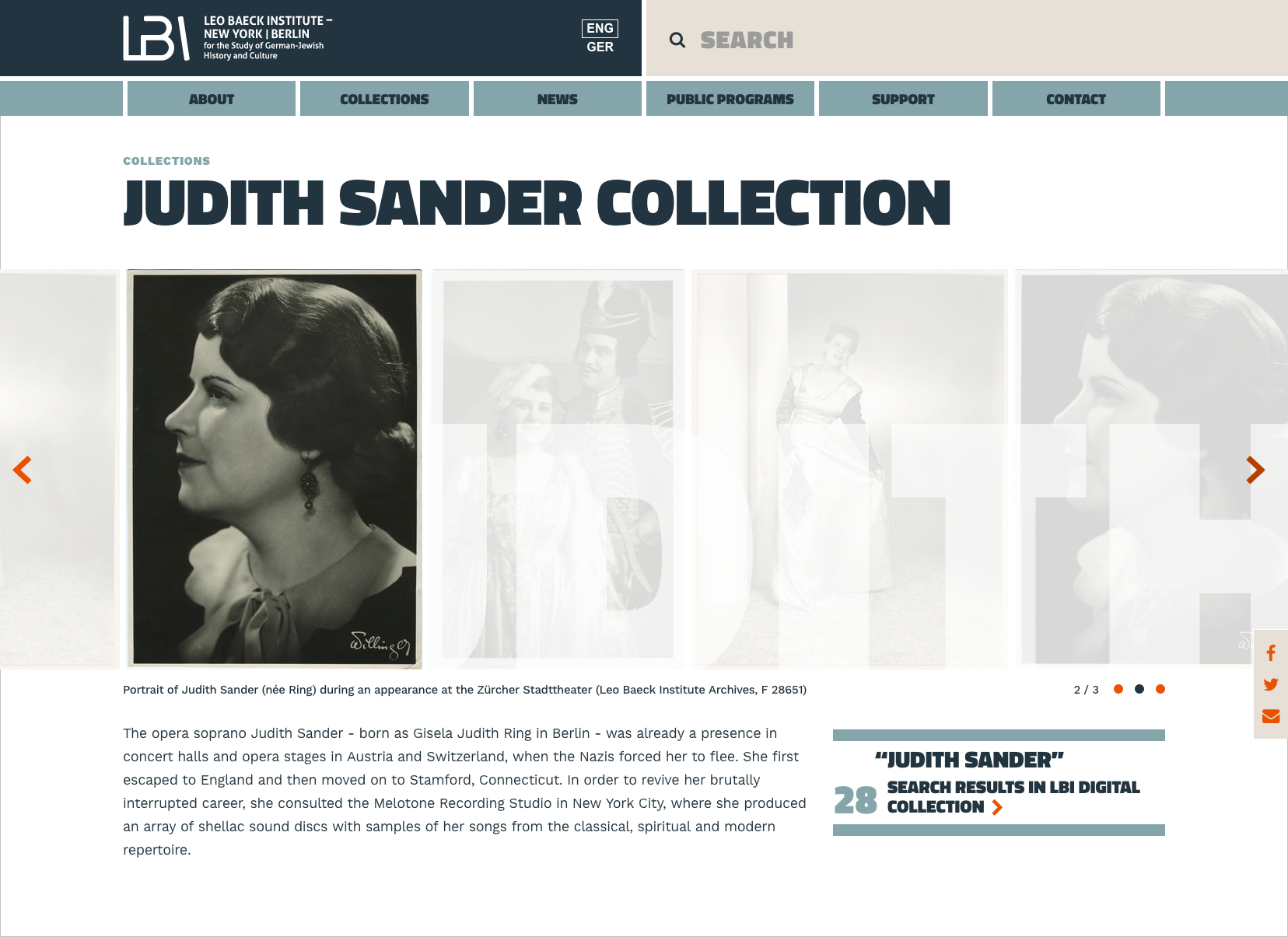 Leo Baeck Institute is devoted to the history and culture of German-speaking Jews, engaging this legacy through its library, archives, and public programs. In designing their website, C&G created a structure that brought vibrancy and life to these precious artifacts, while organizing them into easily findable structures. Inspired by the Bauhaus modernist visual language, we capitalized on a sophisticated and muted color palette that harmonizes and balances the predominantly sepia tonality of LBI's archives.
A deliberate departure from the Bauhaus black and red palette allows for the immersion of a more inclusive style, representing materials from a multitude of centuries, rather than those from the first half of the 20th century. Similarly, our choice of a bold and modernist typeface echoes the past century but is also while positioning LBI as a forward-thinking and contemporary institution. The website surfaces items in a way that's accessible and engaging: it allows LBI to feature items, and create custom collections of items, that are otherwise stored away in different external digital archives. The site's simplified and intuitive search function, its directories and collections are all designed to accommodate the integration these archives, for the benefit of researchers, genealogists, and the general public.