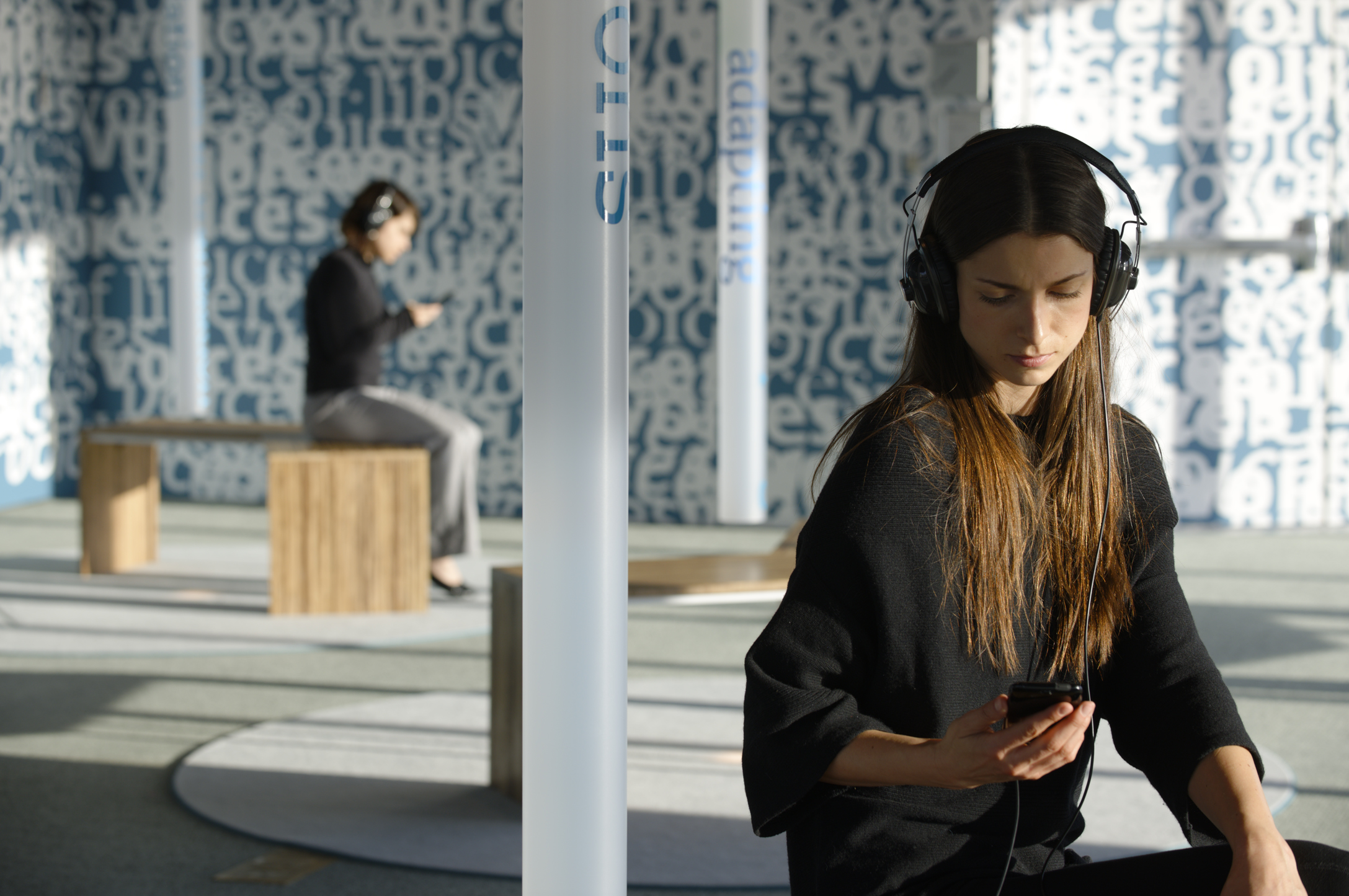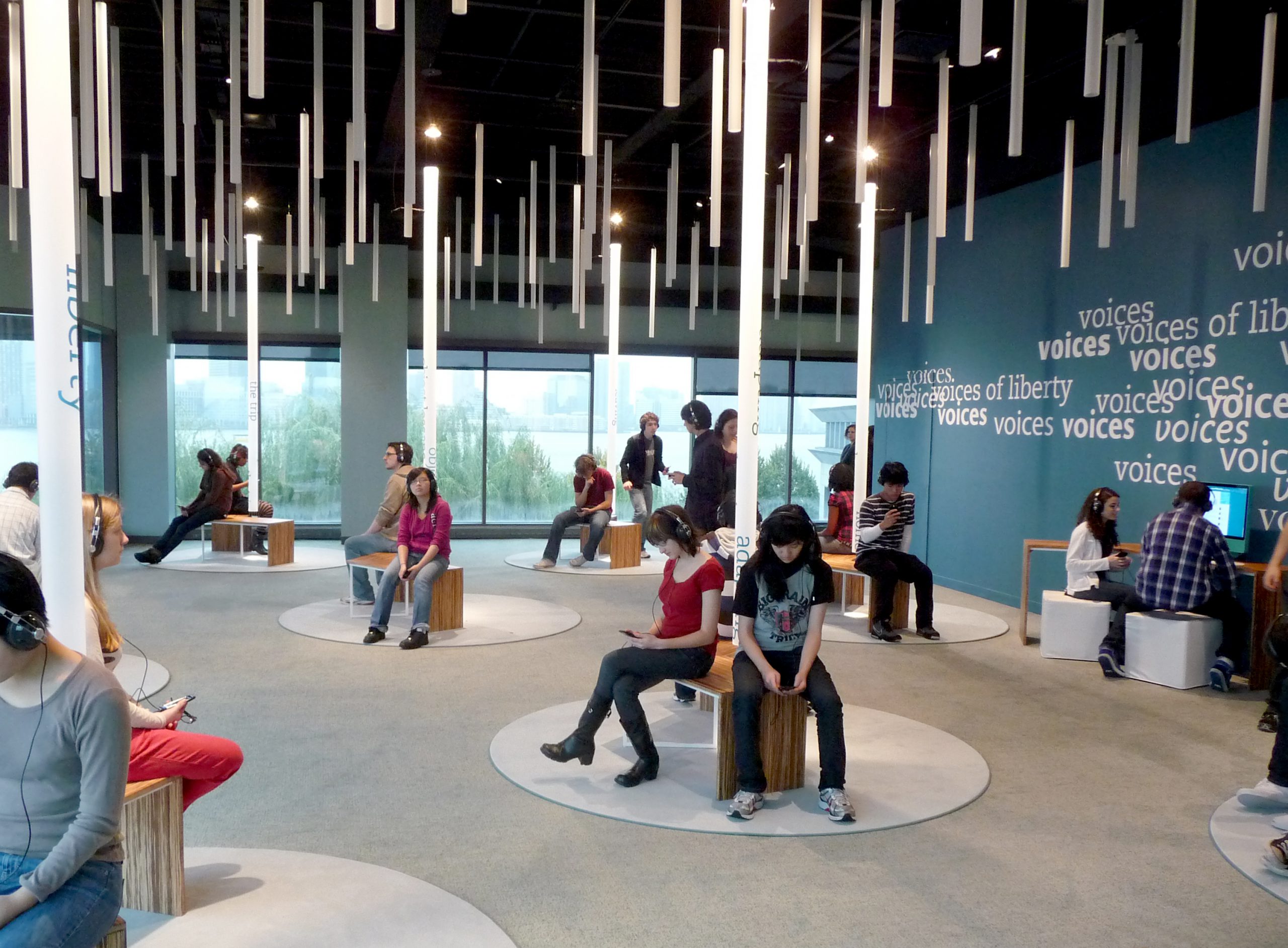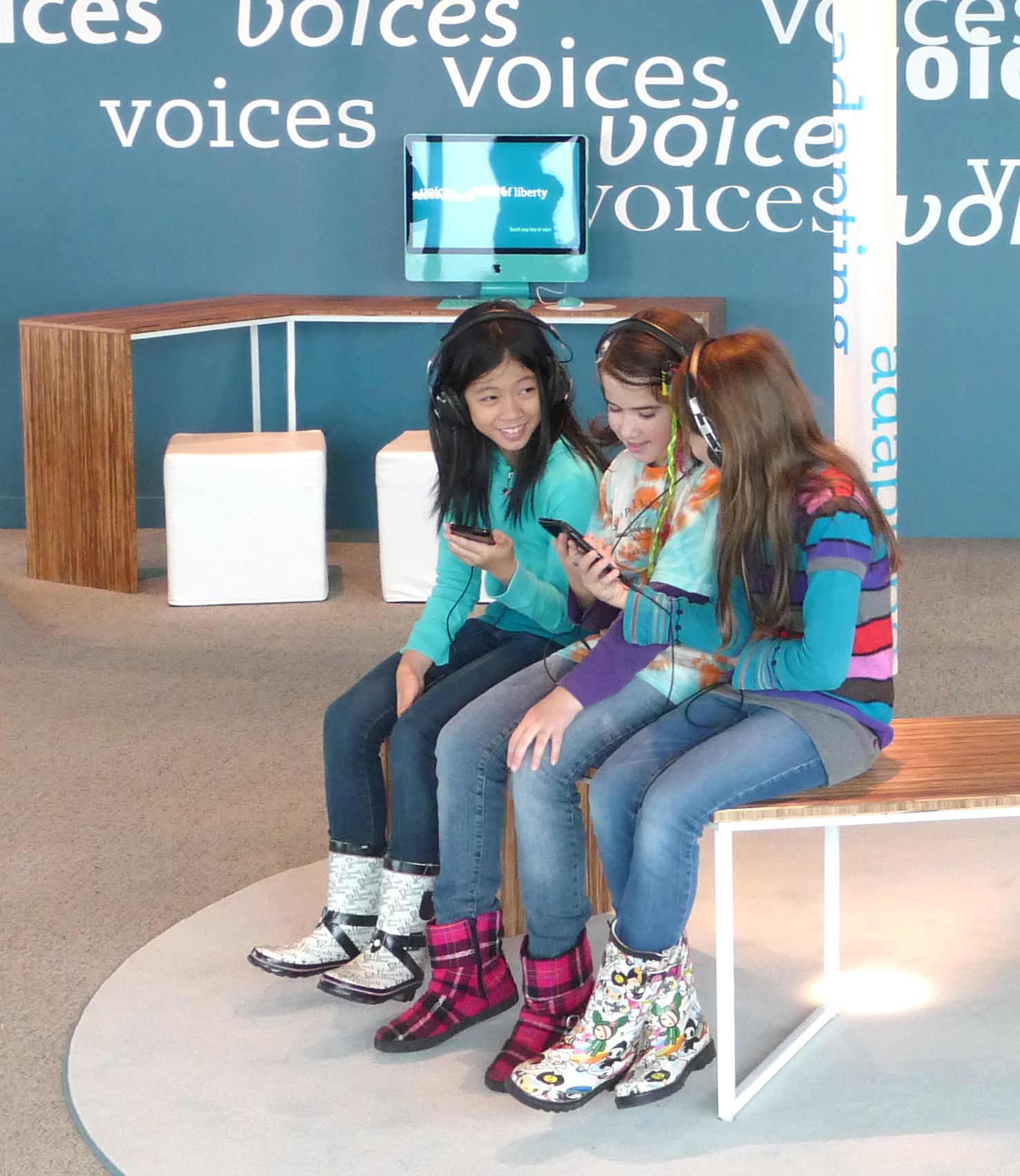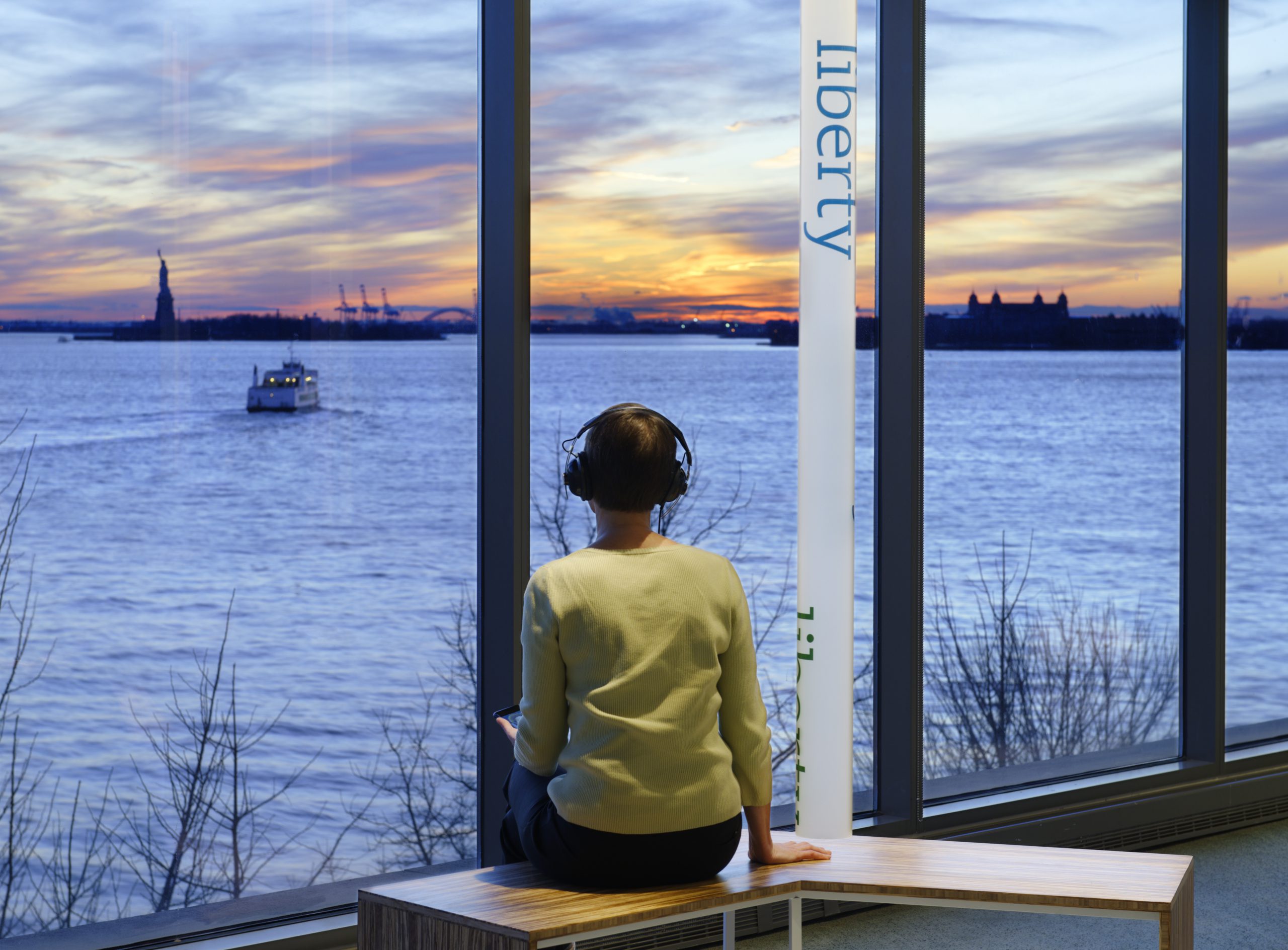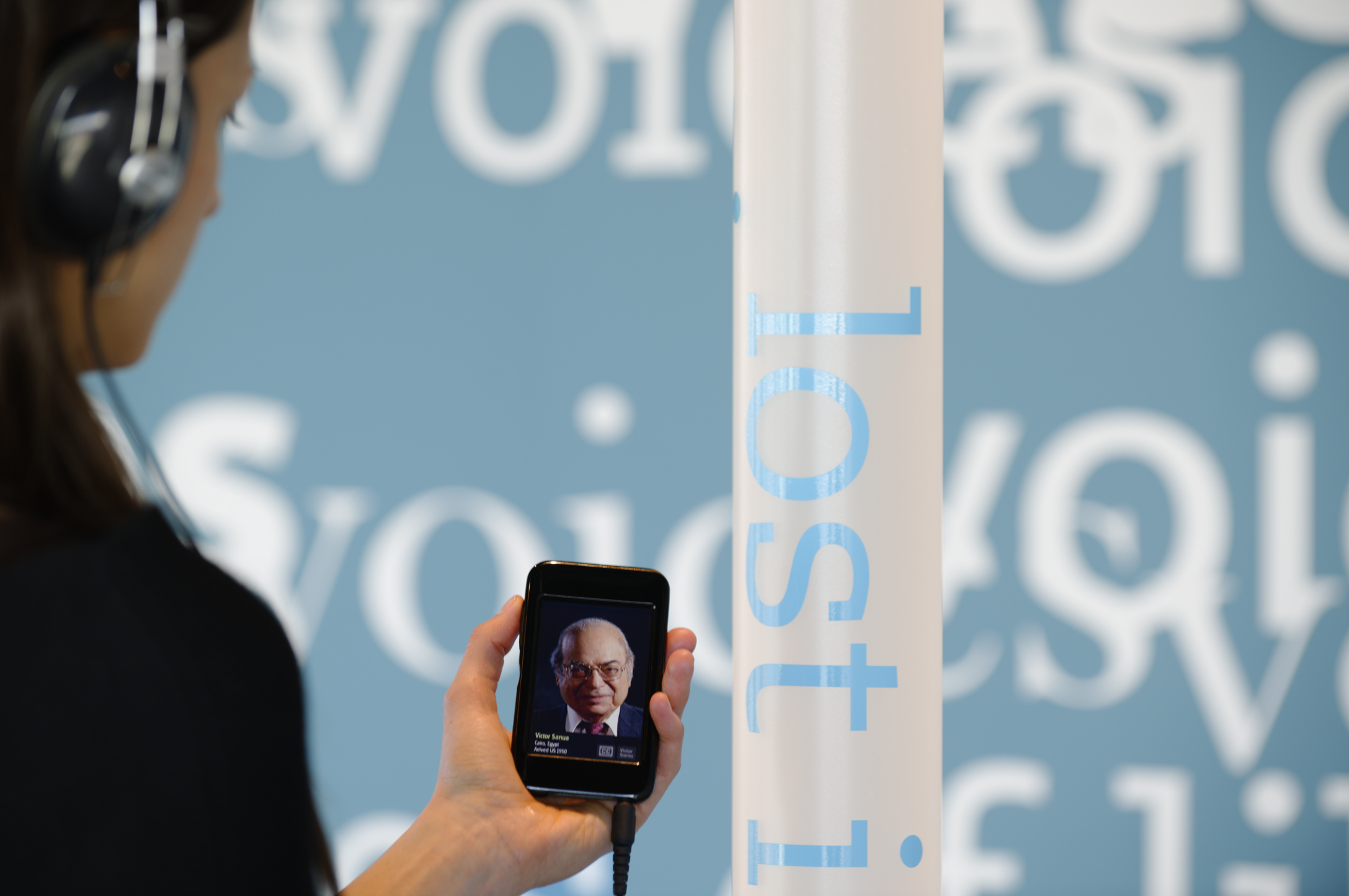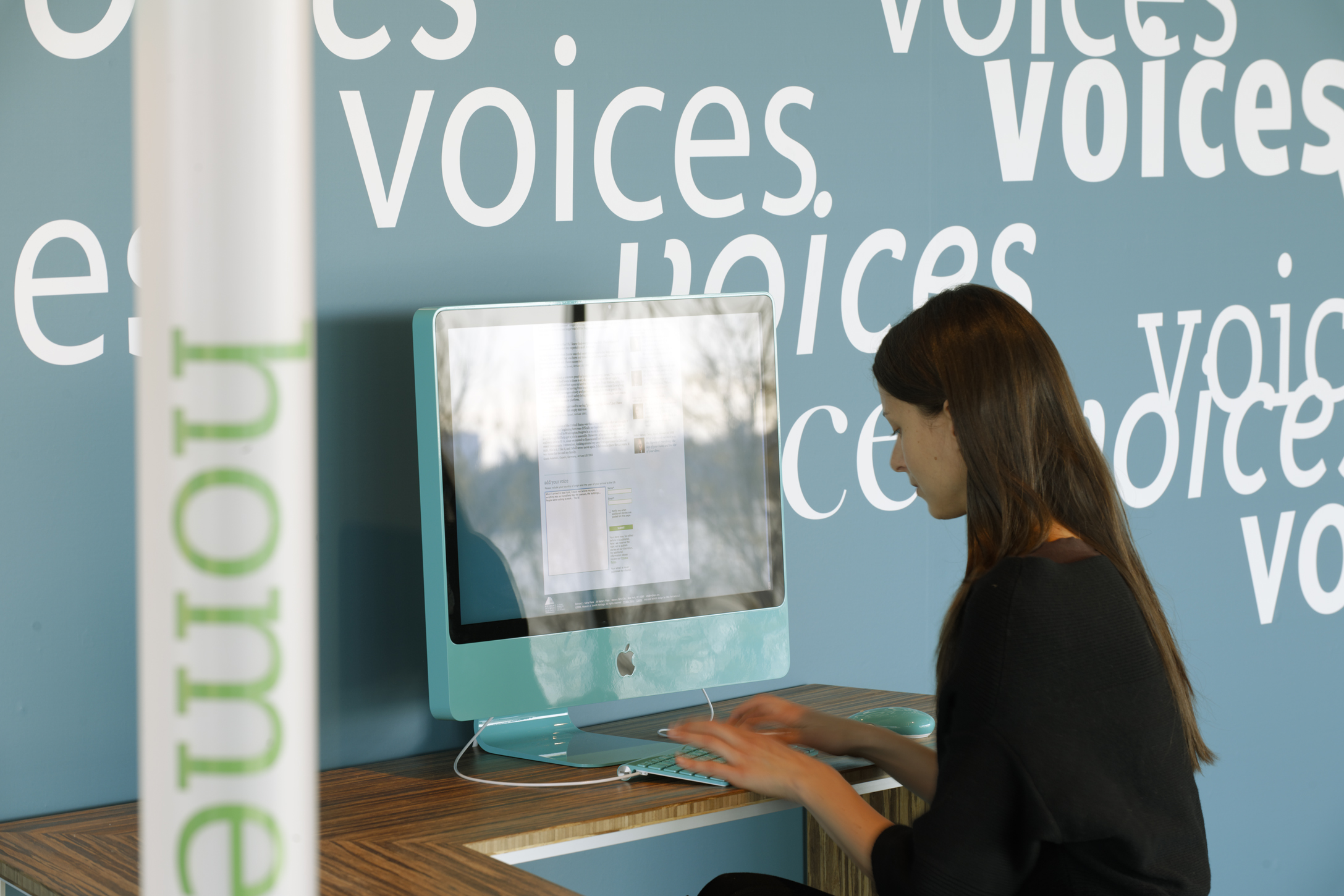 C&G Partners, with collaborators Potion, have designed a new visitor experience in a gallery overlooking the Statue of Liberty. The project draws on the museum's gripping collection of audio testimonials of immigrants, including Holocaust survivors who arrived in the United States via New York Harbor. Many testimonials describe how the immigrants felt when they first saw the same Statue of Liberty that gallery visitors can also see in the distance. Every visitor is given a handheld interface that carries the sonic experience. Each theme "lives" in a circle indicated on the floor. As visitors walk into a circle, the audio for that theme is already playing, creating a synchronized emotional experience for visitors. From there, visitors can choose additional content to experience using the hand-held interface. Visitors can also contribute their own stories through an interactive interface in the room and online, also designed by the firm. The space is planned so that nothing interrupts the view of the distant New York Harbor landmarks. Voices of Liberty is Phase I in a series of interactive installations that will occupy the "Keeping History Center" area of the Museum. The firm is now working on Phase II of the project, which will be a fully immersive, interactive digital gallery where visitors can "curate" their own experiences.
Concept Collaboration, Exhibit Design, Graphic Design, Web Design: C&G Partners.
Concept Collaboration and Technology Design: Potion.