An exhibition that follows a 400-mile path across five centuries, showing us that New York is—and always has been—a Native place.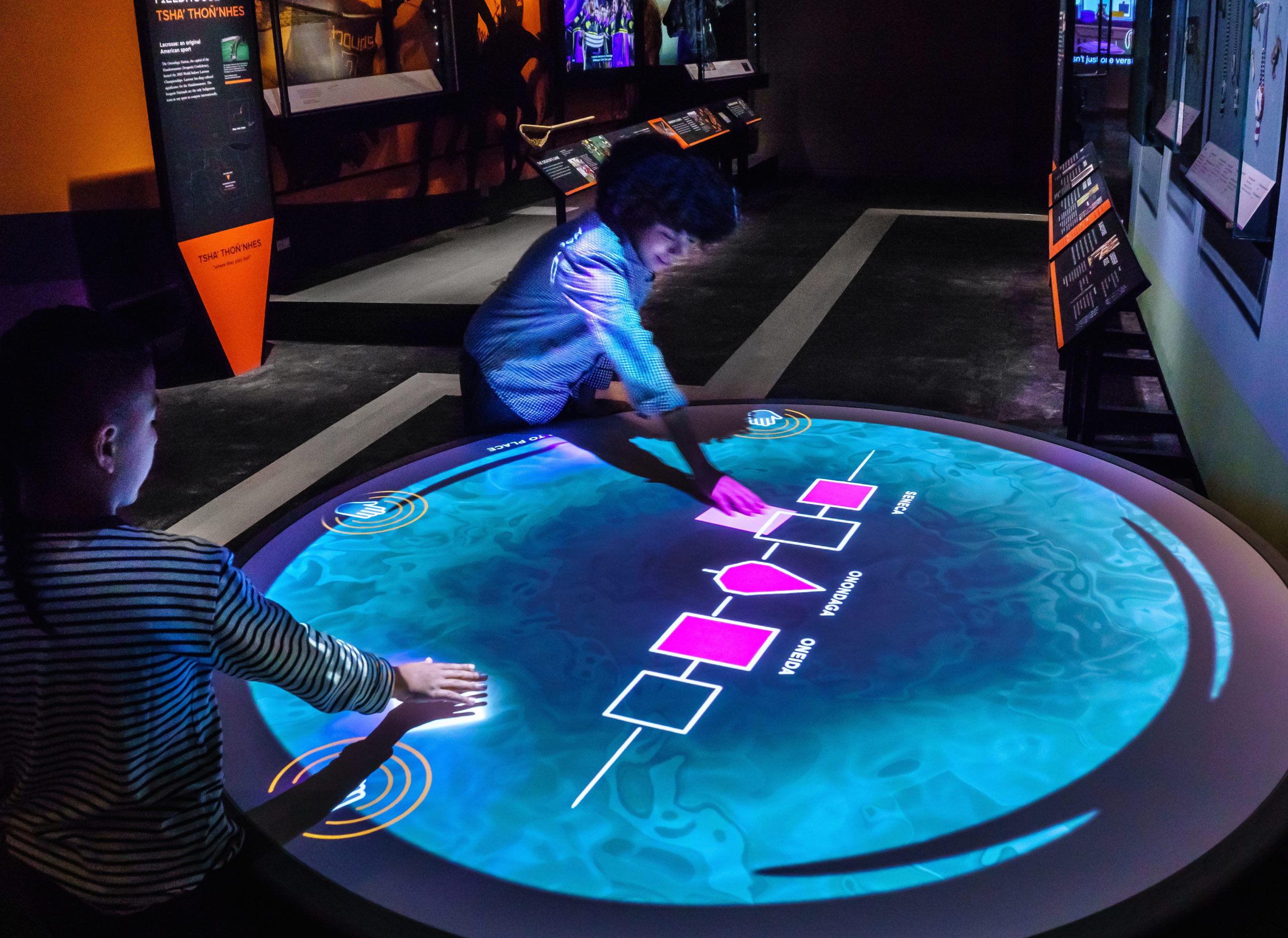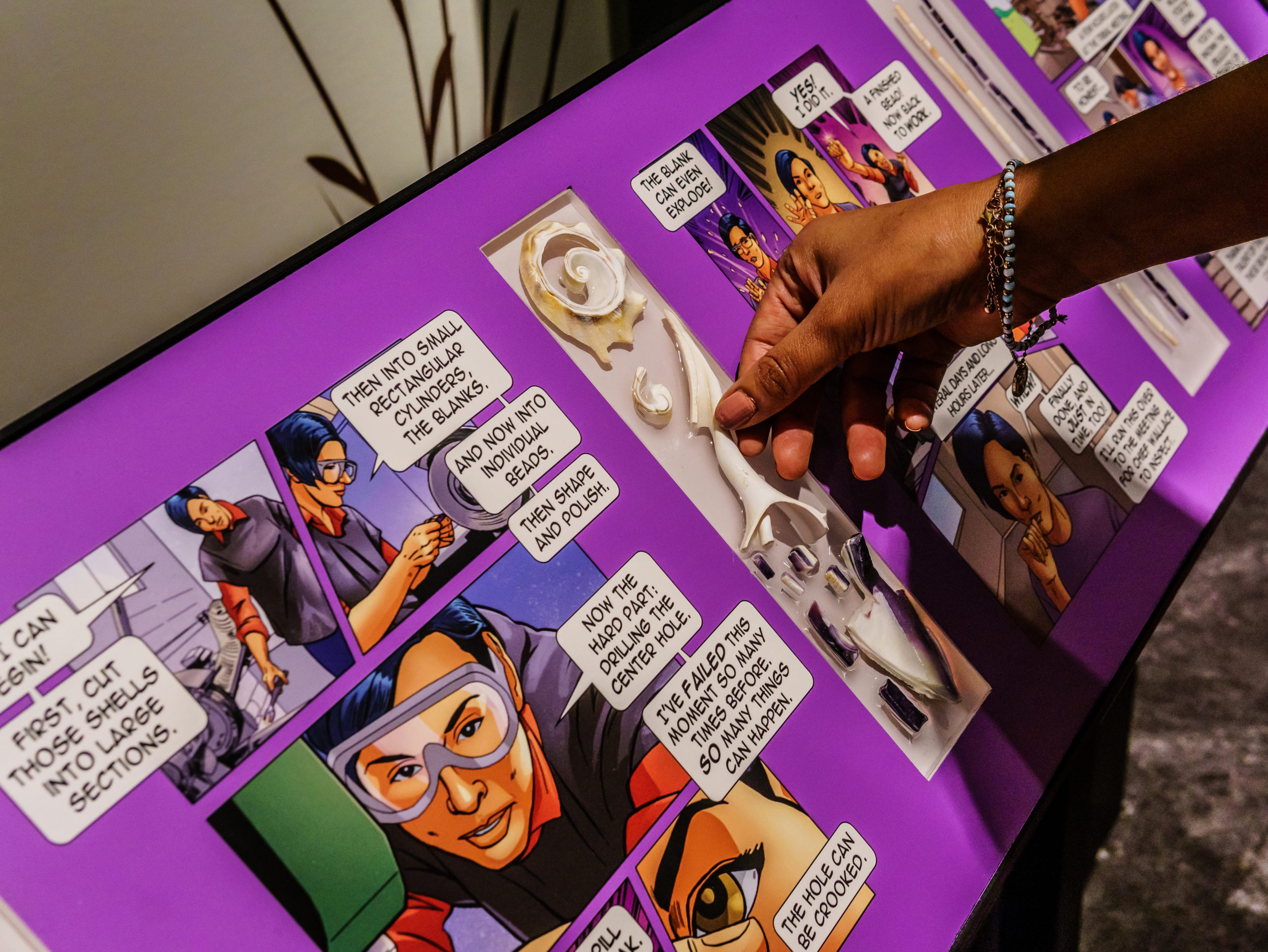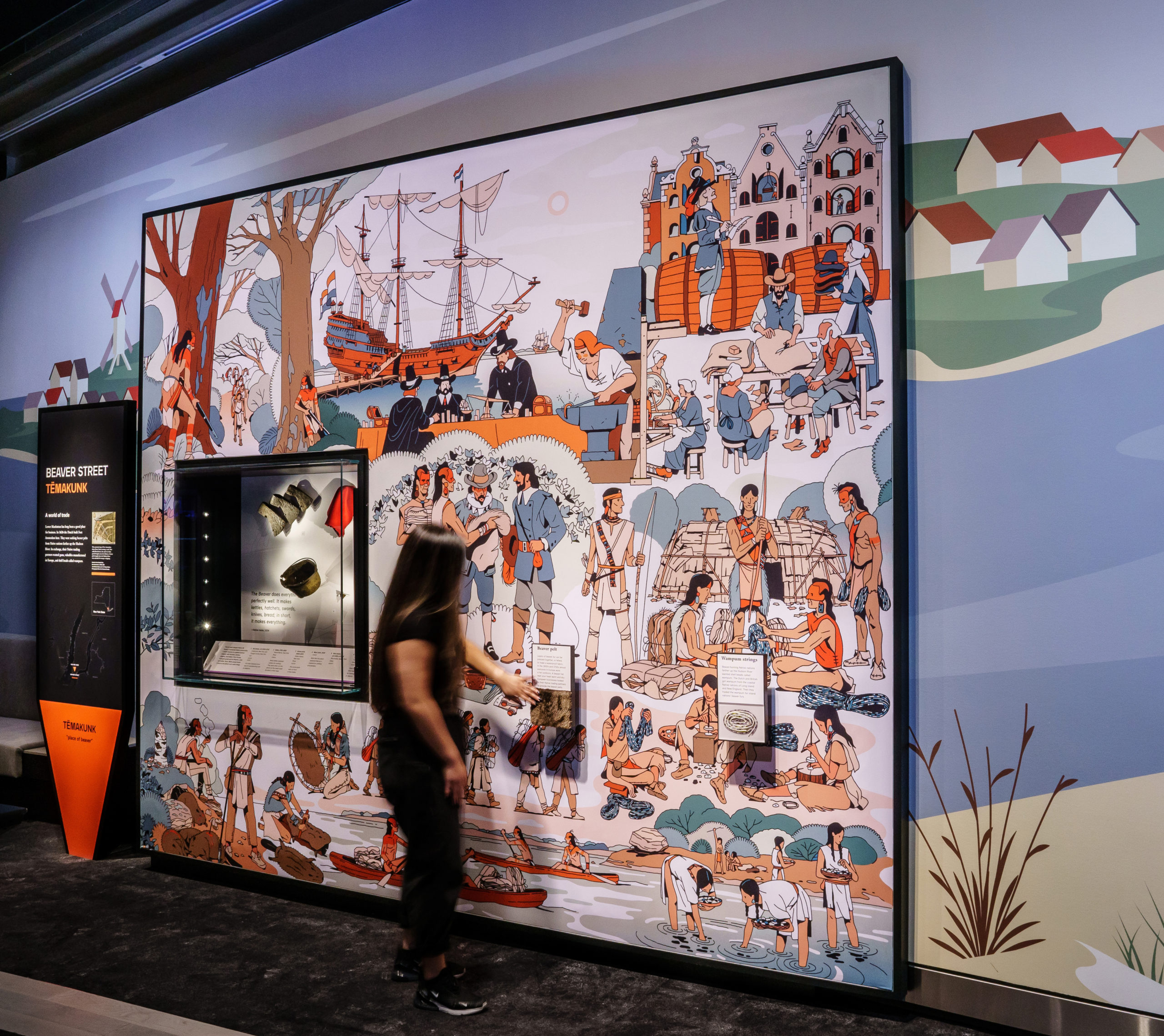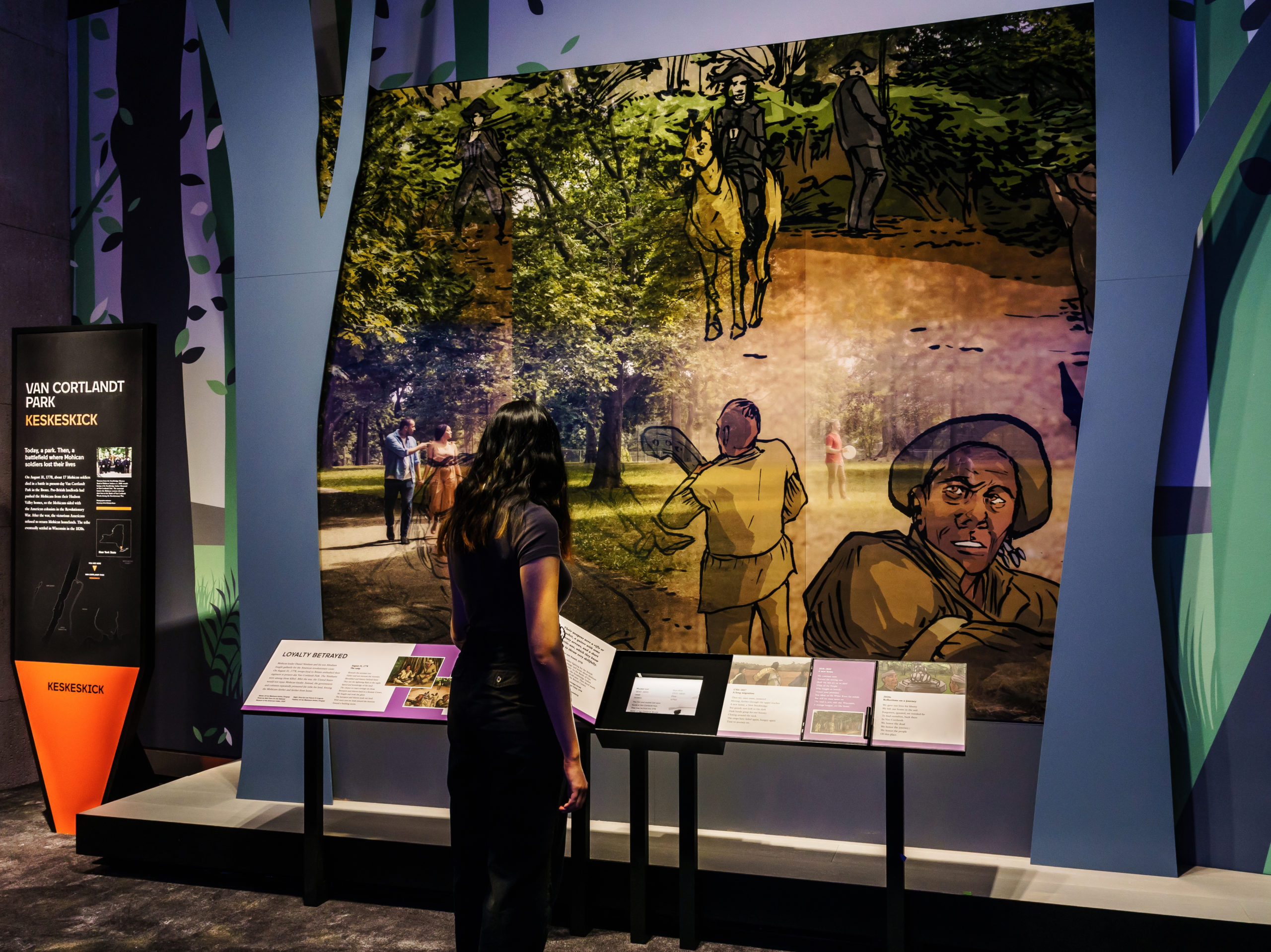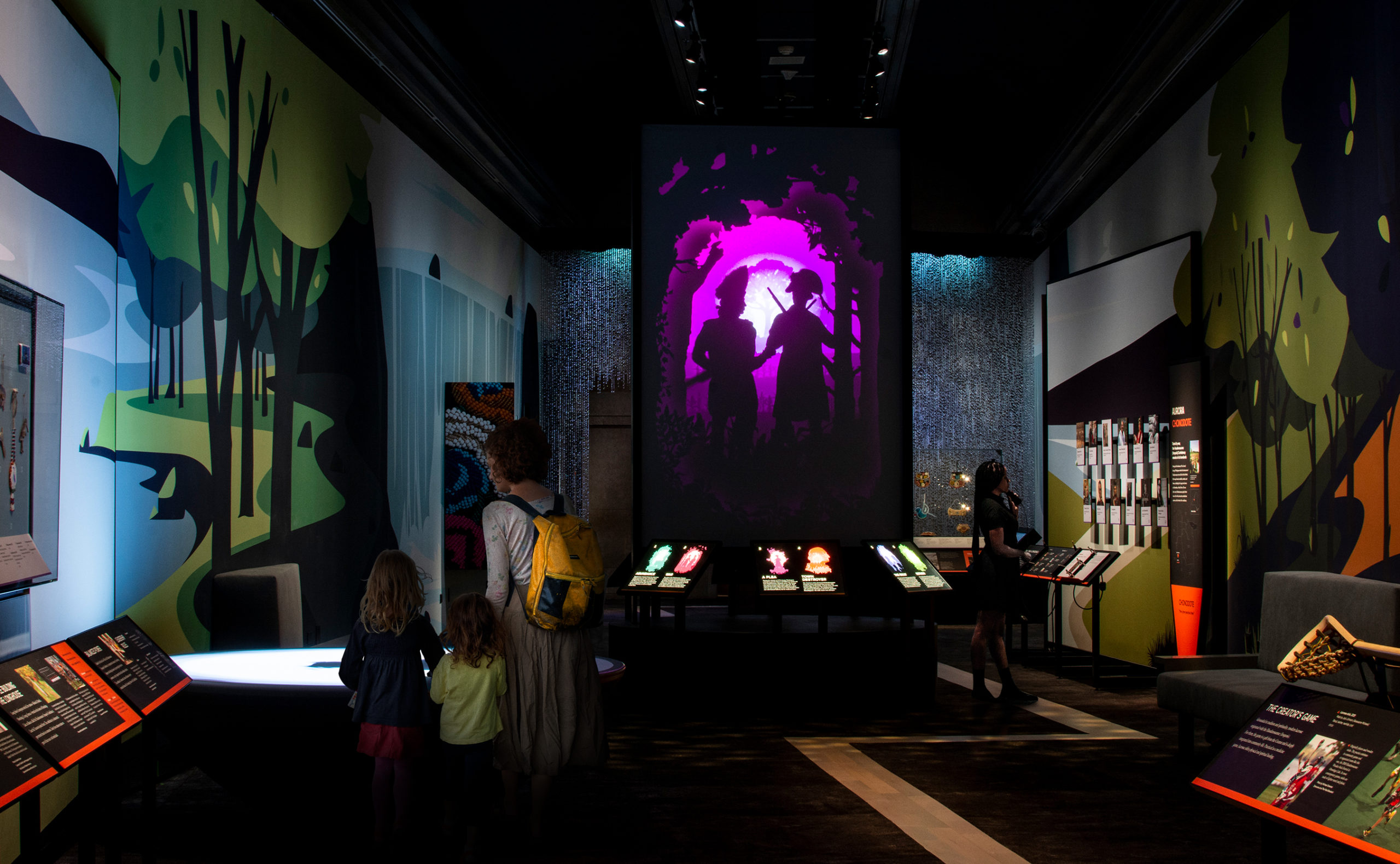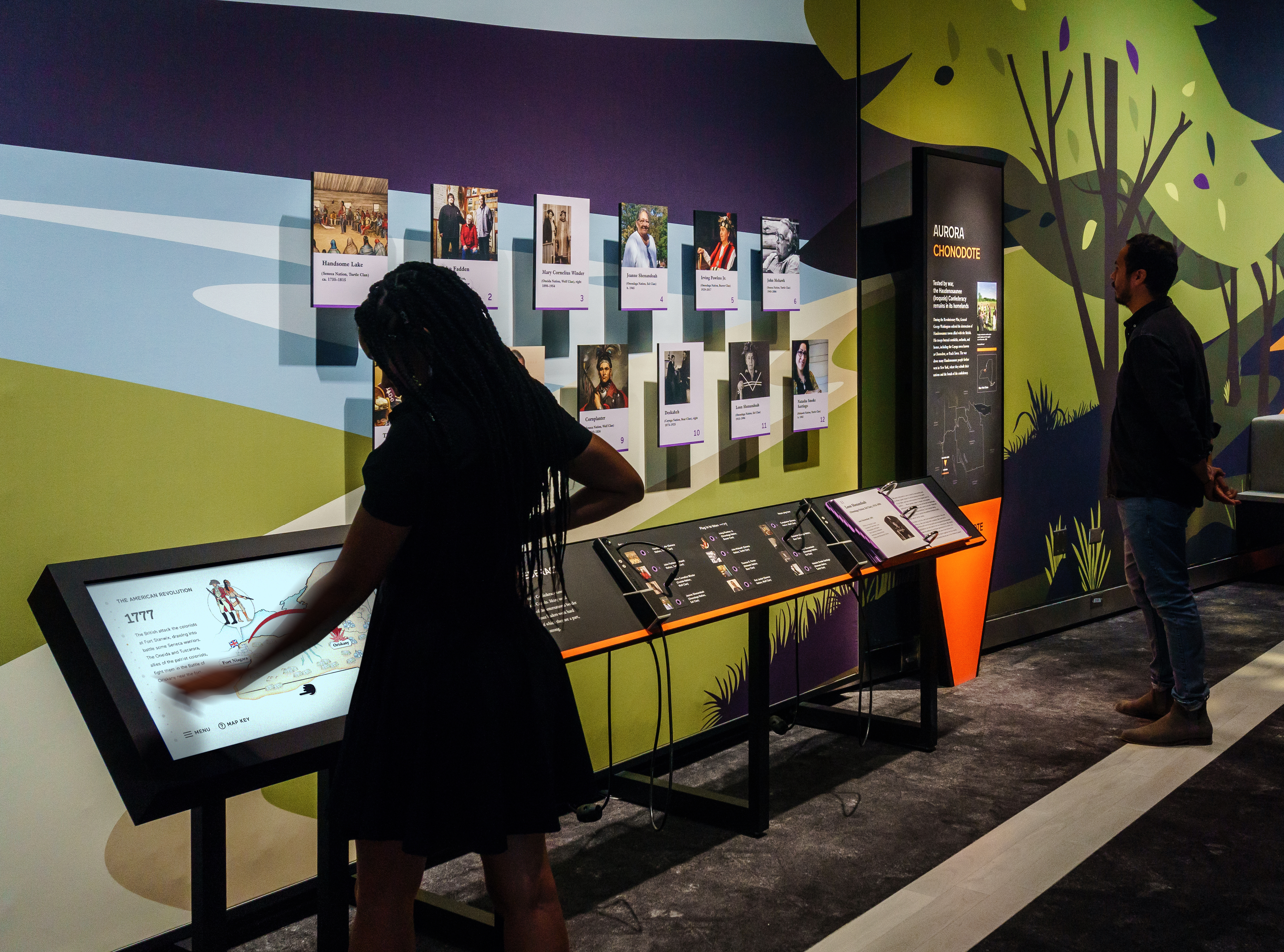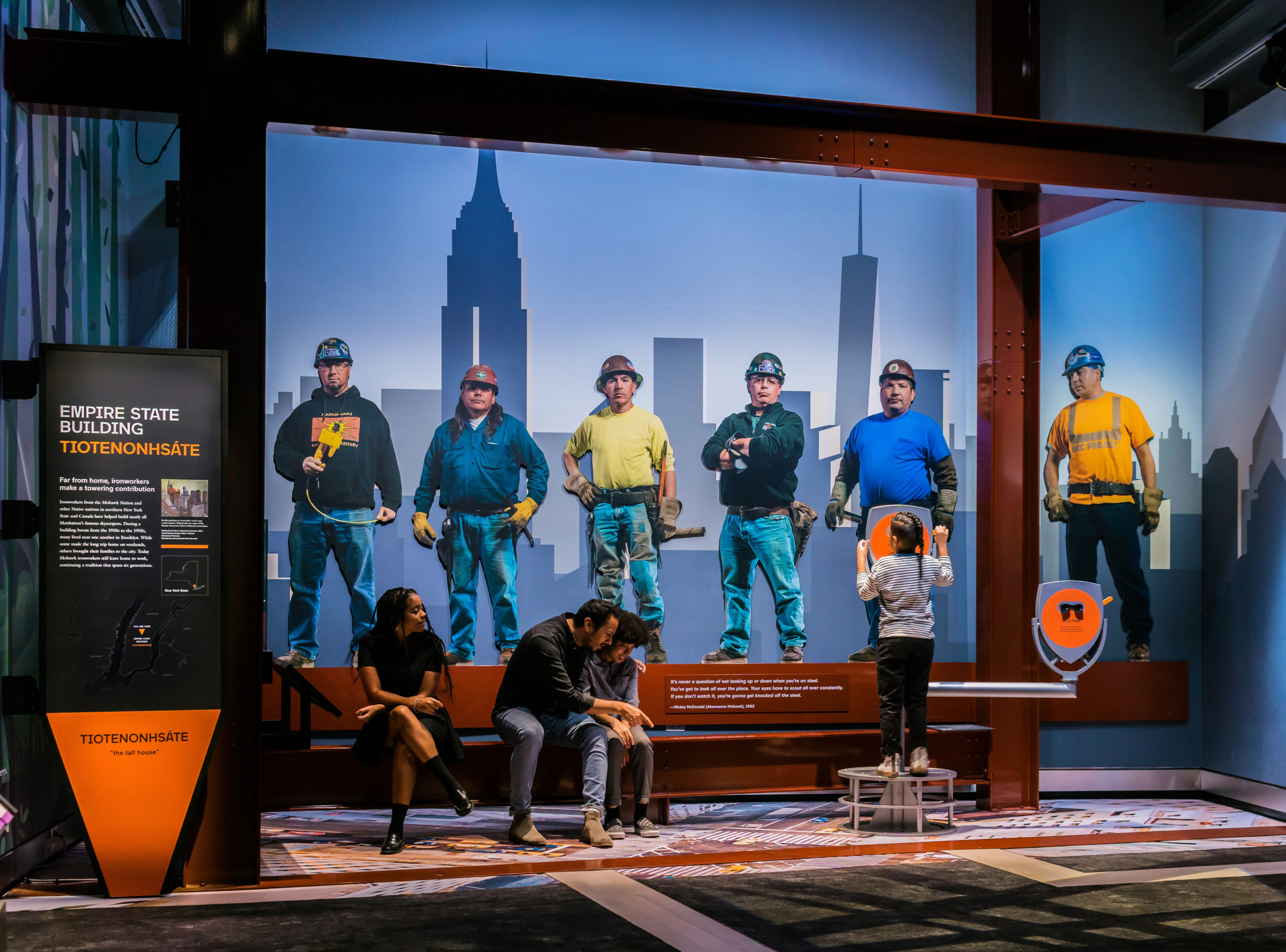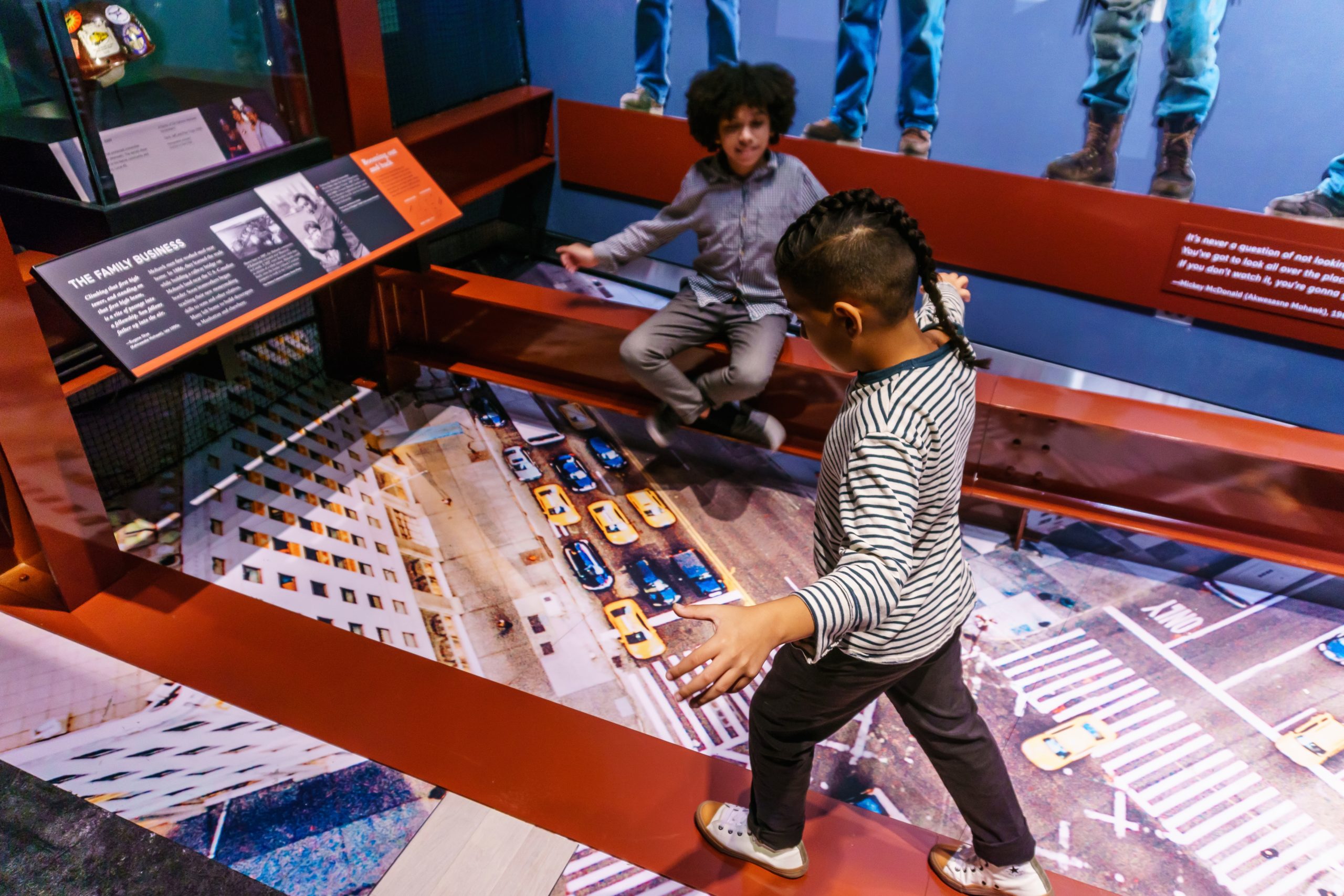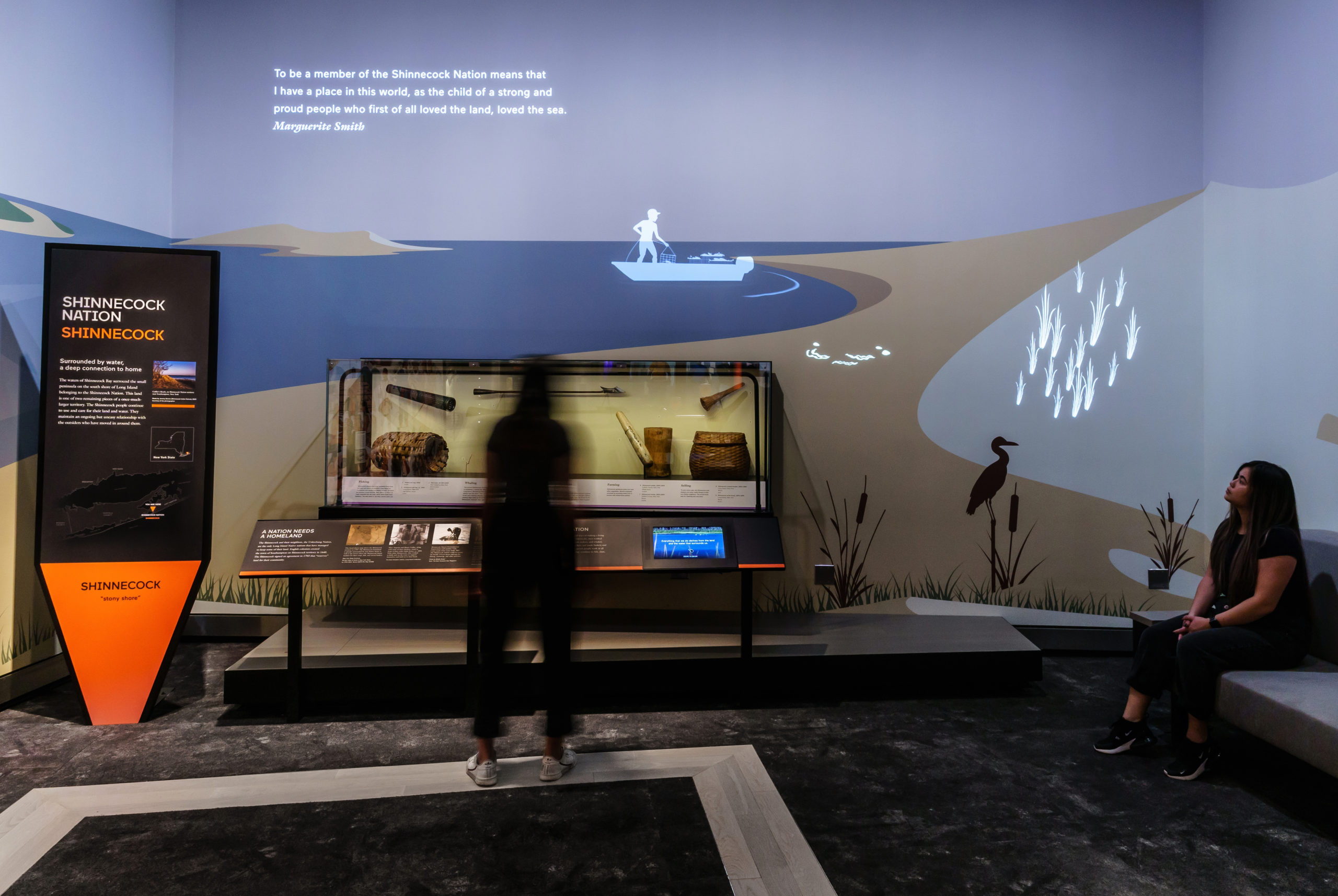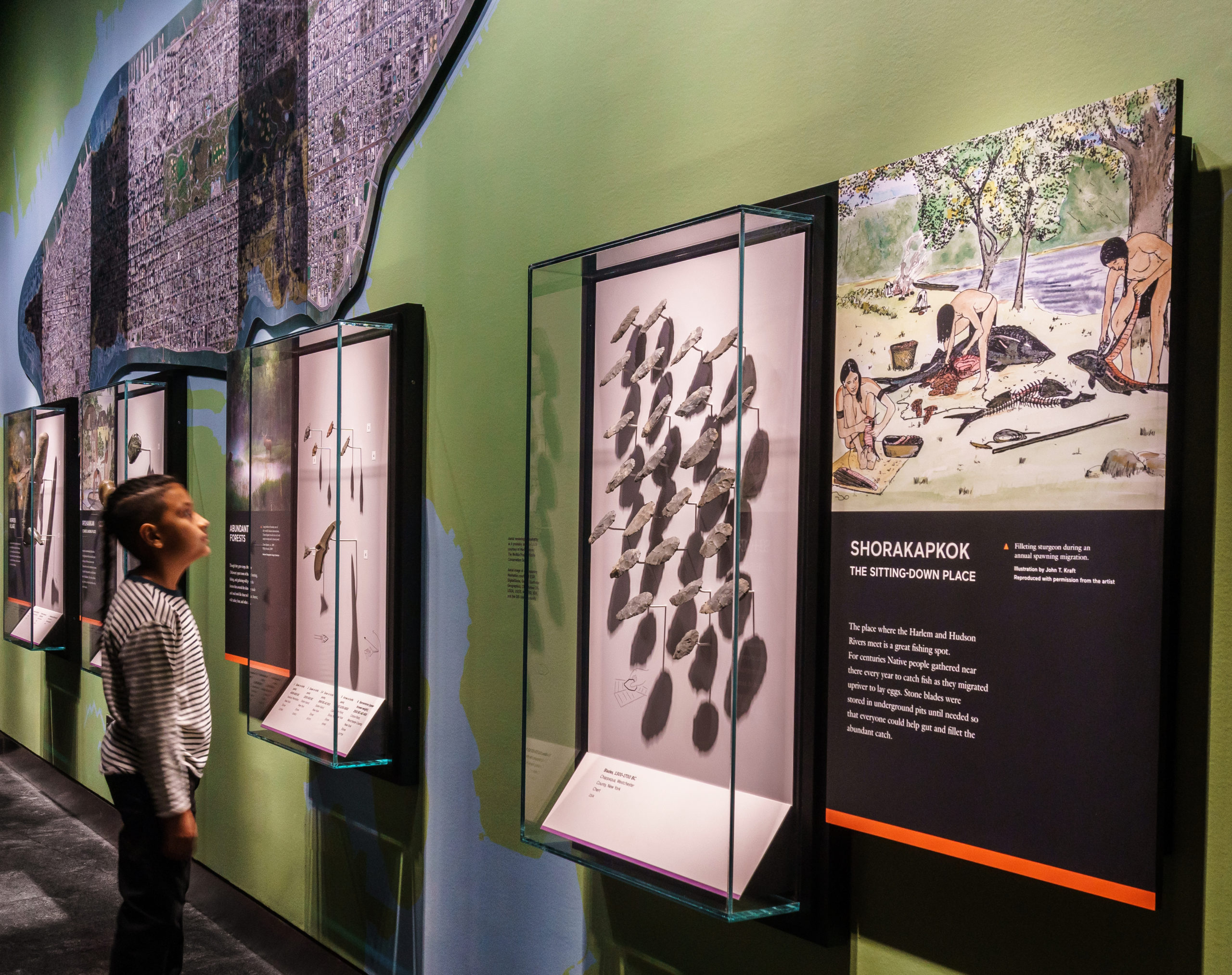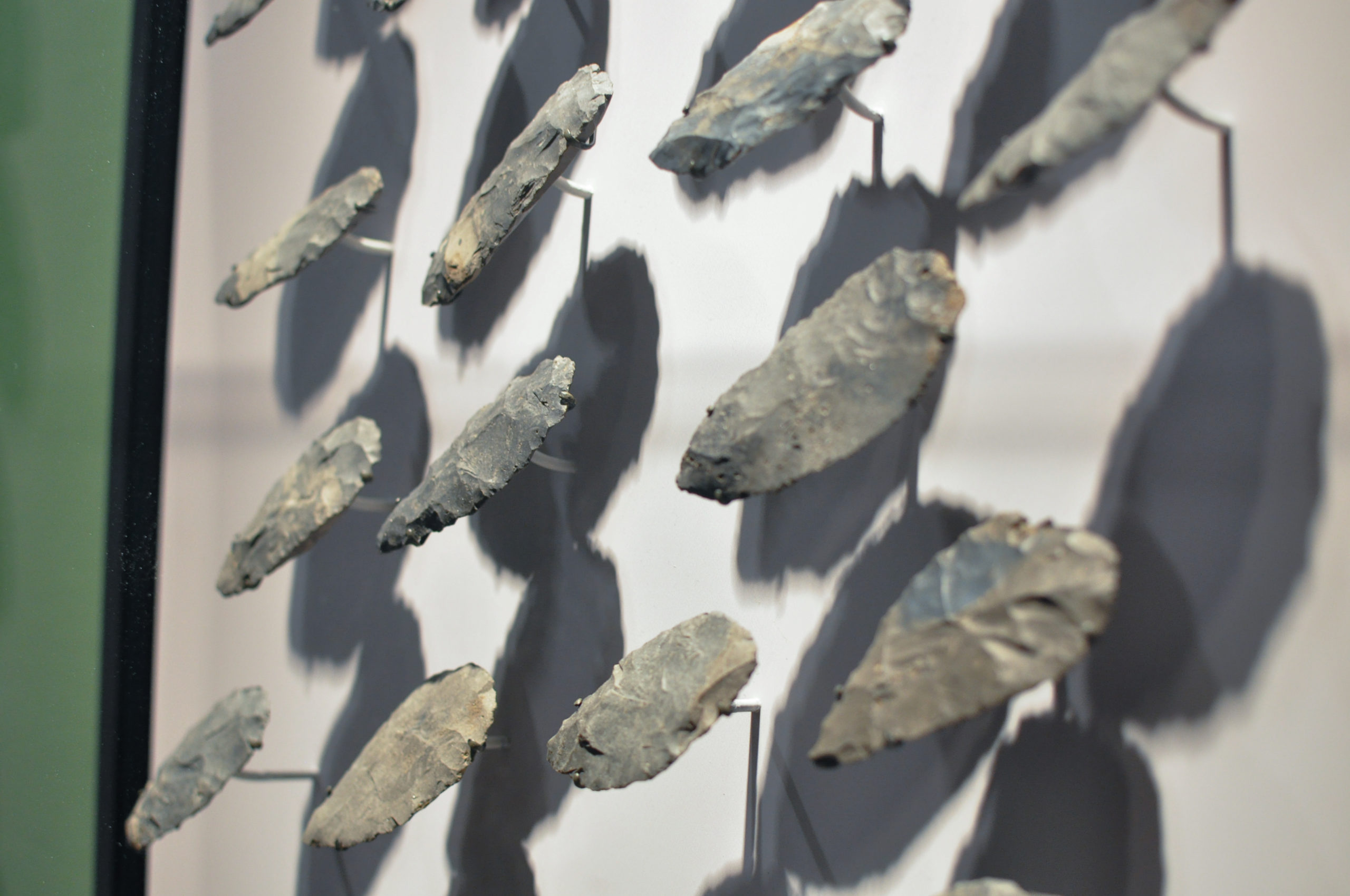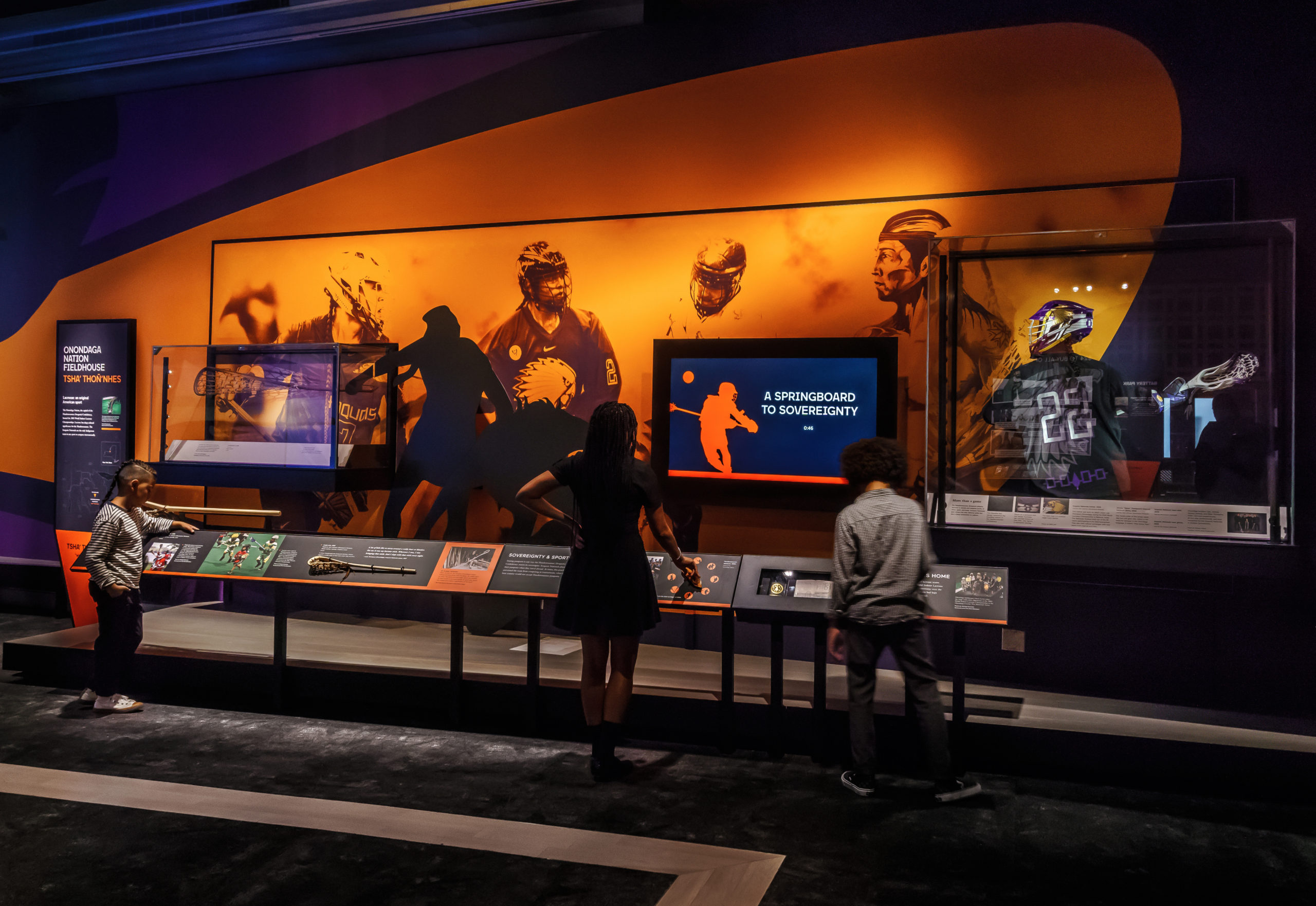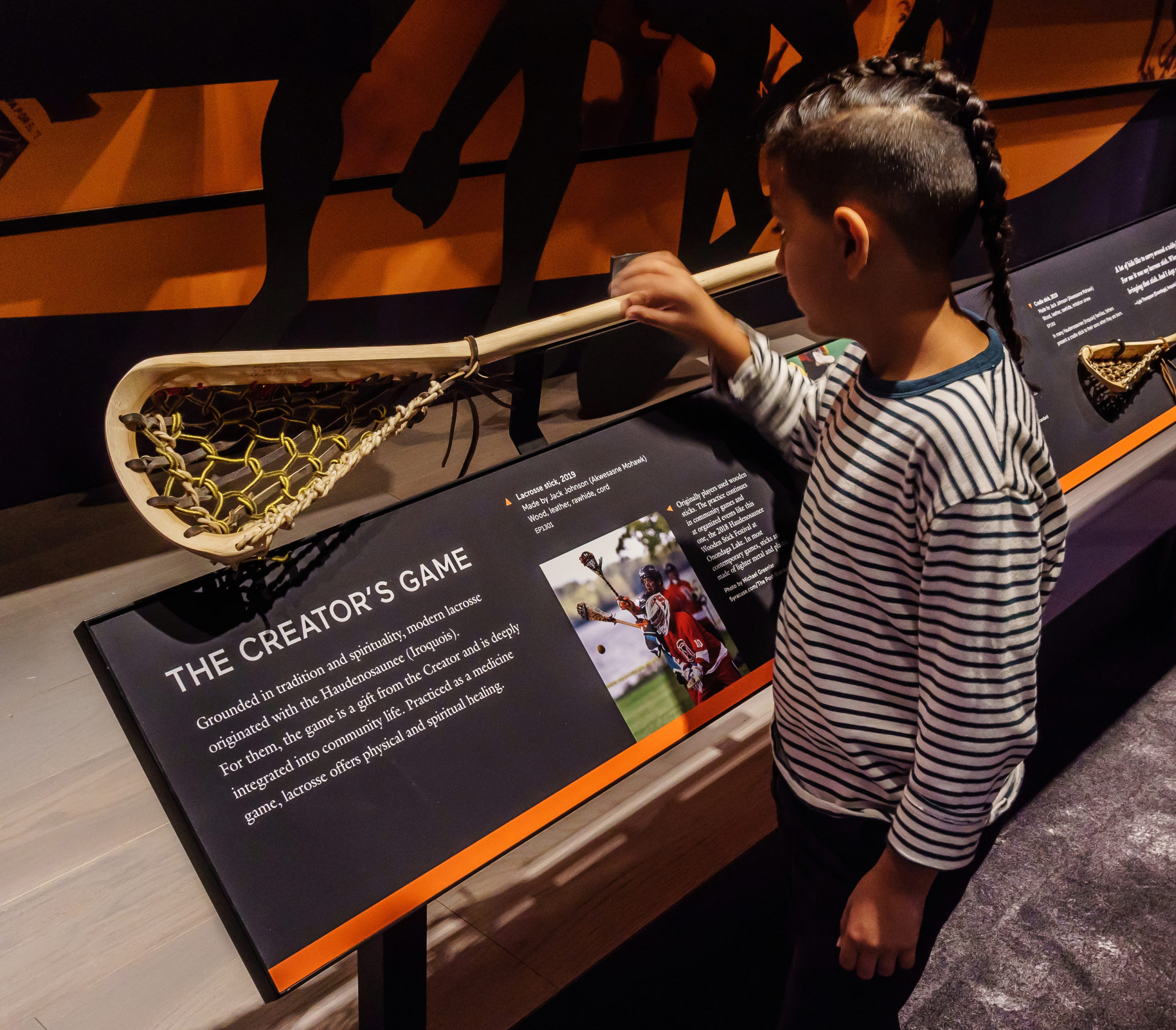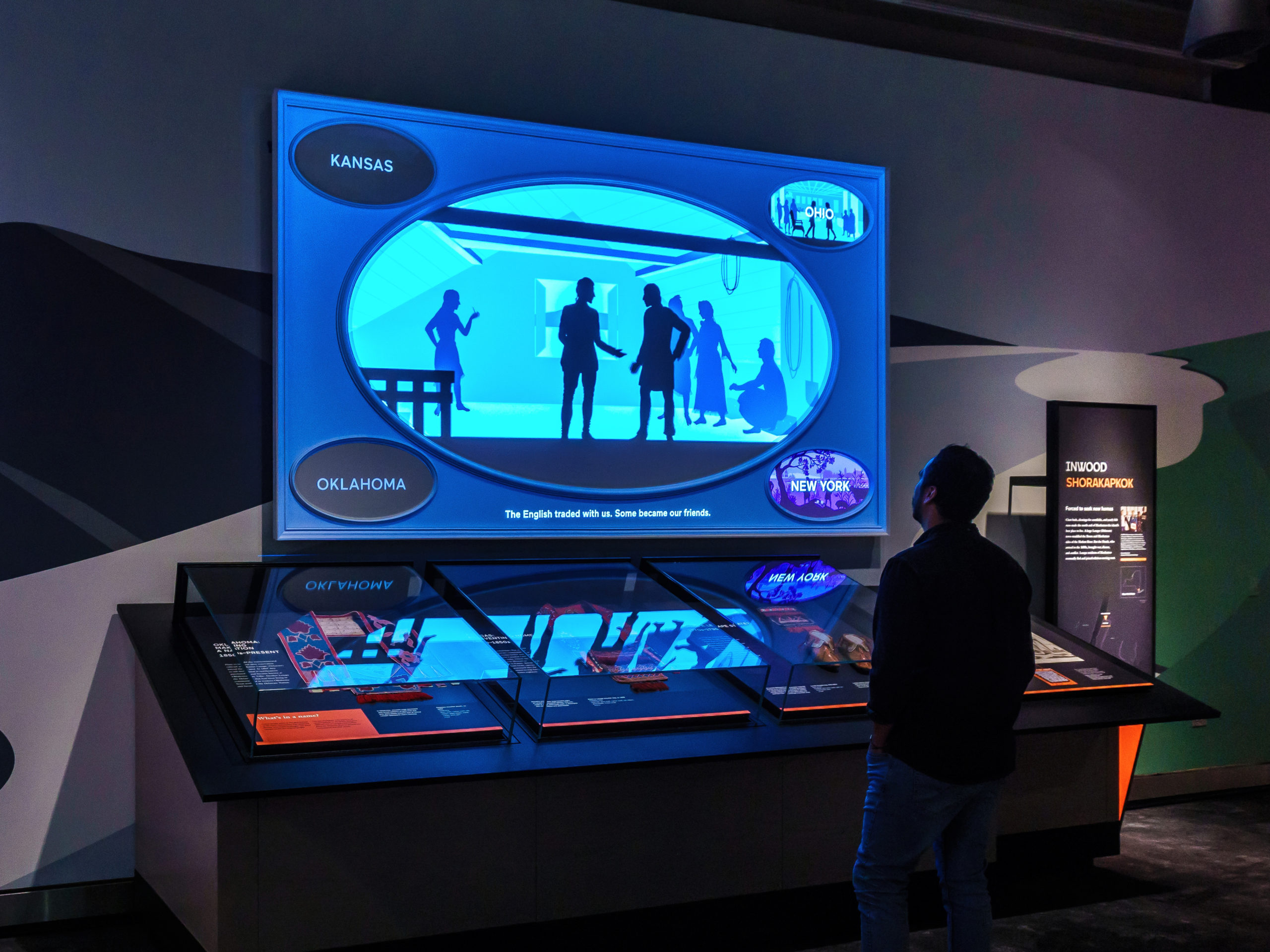 C&G Partners partnered with the Smithsonian National Museum of the American Indian on exhibition, graphic, and media design for this permanent experience. The project was designed for all visitors, with a special emphasis on the educational curriculum of local students. The organizing principle of the experience is unique, neither chronological nor thematic. It follows a literal trail, hundreds of miles long, through New York State and New York City. Along the way twelve stops teach the history behind common myths, blending Native objects with interactive media, all wrapped in theatrical design techniques.
Custom illustrations throughout the exhibit were commissioned by the Museum from Native graphic novel creators, often directly paired with hands-on touchable elements drawn from each story. The graphic novel theme exists at all levels from individual interpretive panels, to entire exhibit stations, to all the surfaces of every wall throughout the entire project. Illustrations cover traditional craft, the myth of the "purchase" of Manhattan, and the intricacies of the 17th-century fur-trade economy.
Multiple kinds of maps are used throughout the project, both to orient visitors to where they are as they move along the trail, and to tell historical stories of Native people across centuries. At a section of the trail stopping in midtown New York City, visitors experience the remarkable story of the native Mohawk "skywalkers" — responsible for the steelwork in many of NYC's most famous buildings. Manhattan itself takes its name from the Lenape word "Manahatta," meaning "island of many hills."
Near the center point of the path, an interactive circular "lake" engages visitors in helping to tell stories of Native tradition, relating them to modern-day efforts to reduce pollution in Onondaga Lake, in upstate New York. Subtle effects exist all around the visitor, including a light show that tells stories of the seafaring traditions of the Shinnecock Nation, which is today located inside the Hamptons region of Long Island, east of New York City.
The media in the exhibition does not appear to be media, going beyond screens to build an immersive feeling. Unusual techniques include projections that are double-sided, shows mapped as "magic paintings" onto sculptural picture frames, and digital experiences activated through gestures. The geometries found in the Native New York logo pay tribute to Native American "treaty belts" used to record historical events. The experience leaves visitors with the question "Who are the REAL native New Yorkers?"