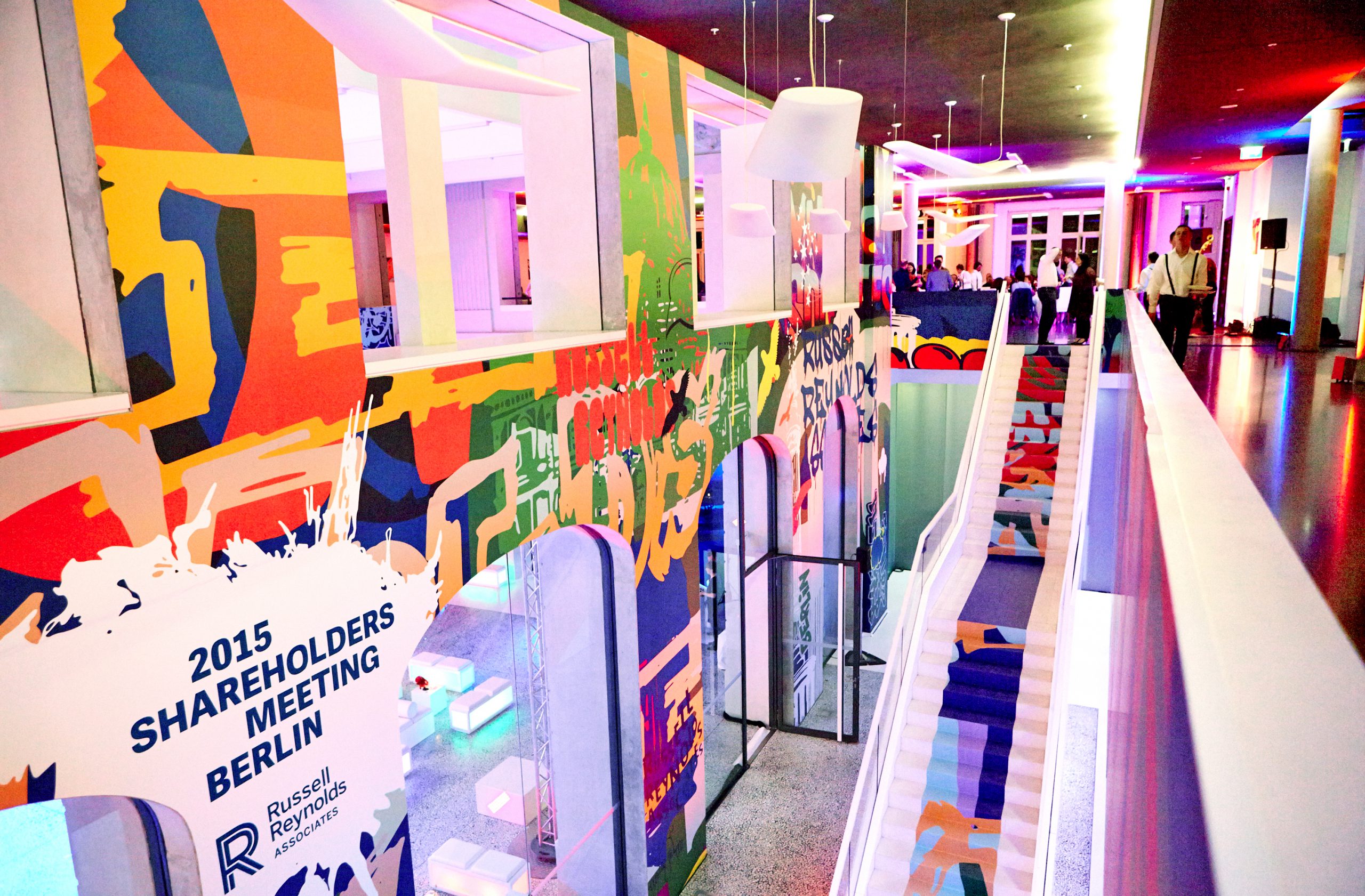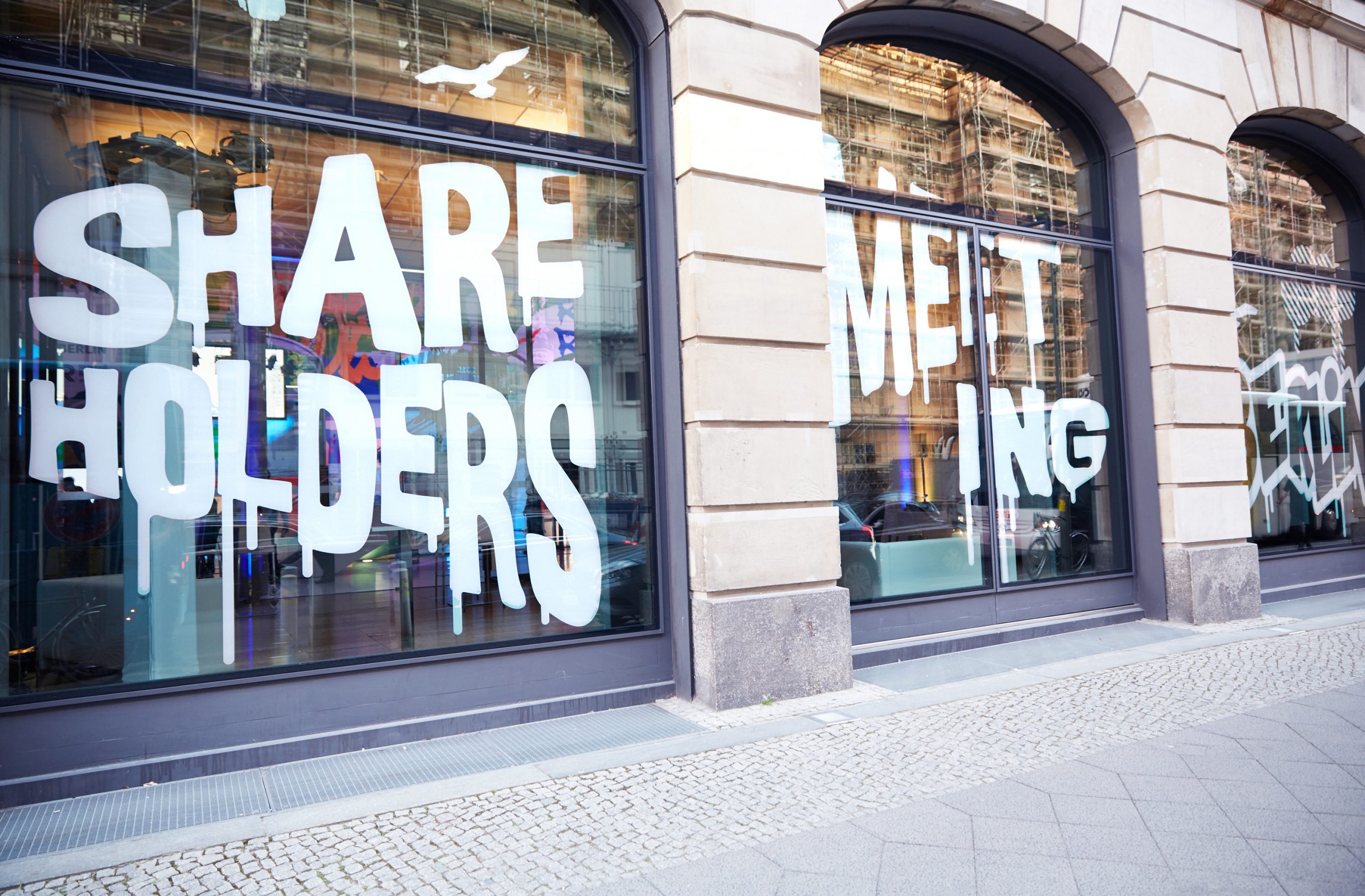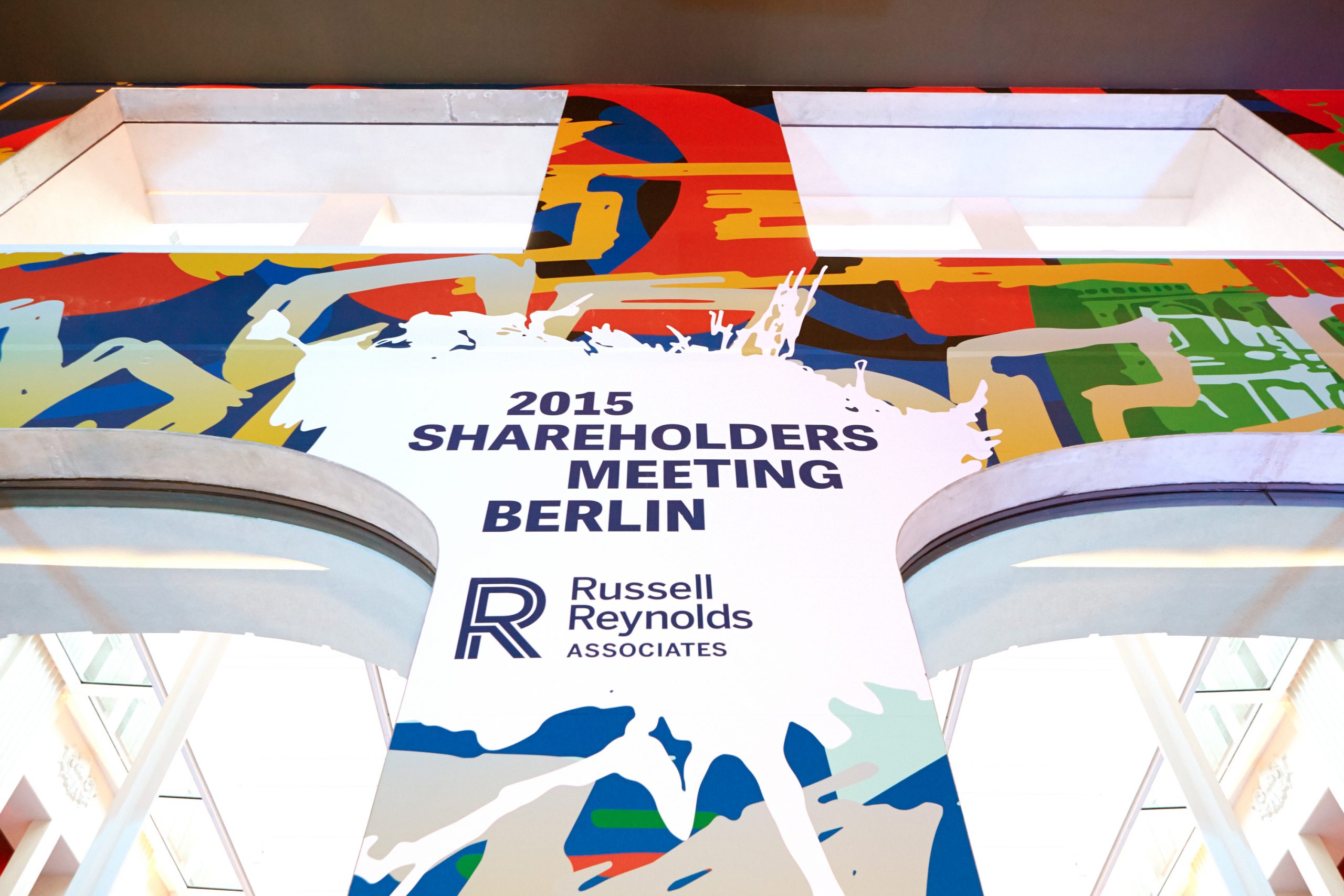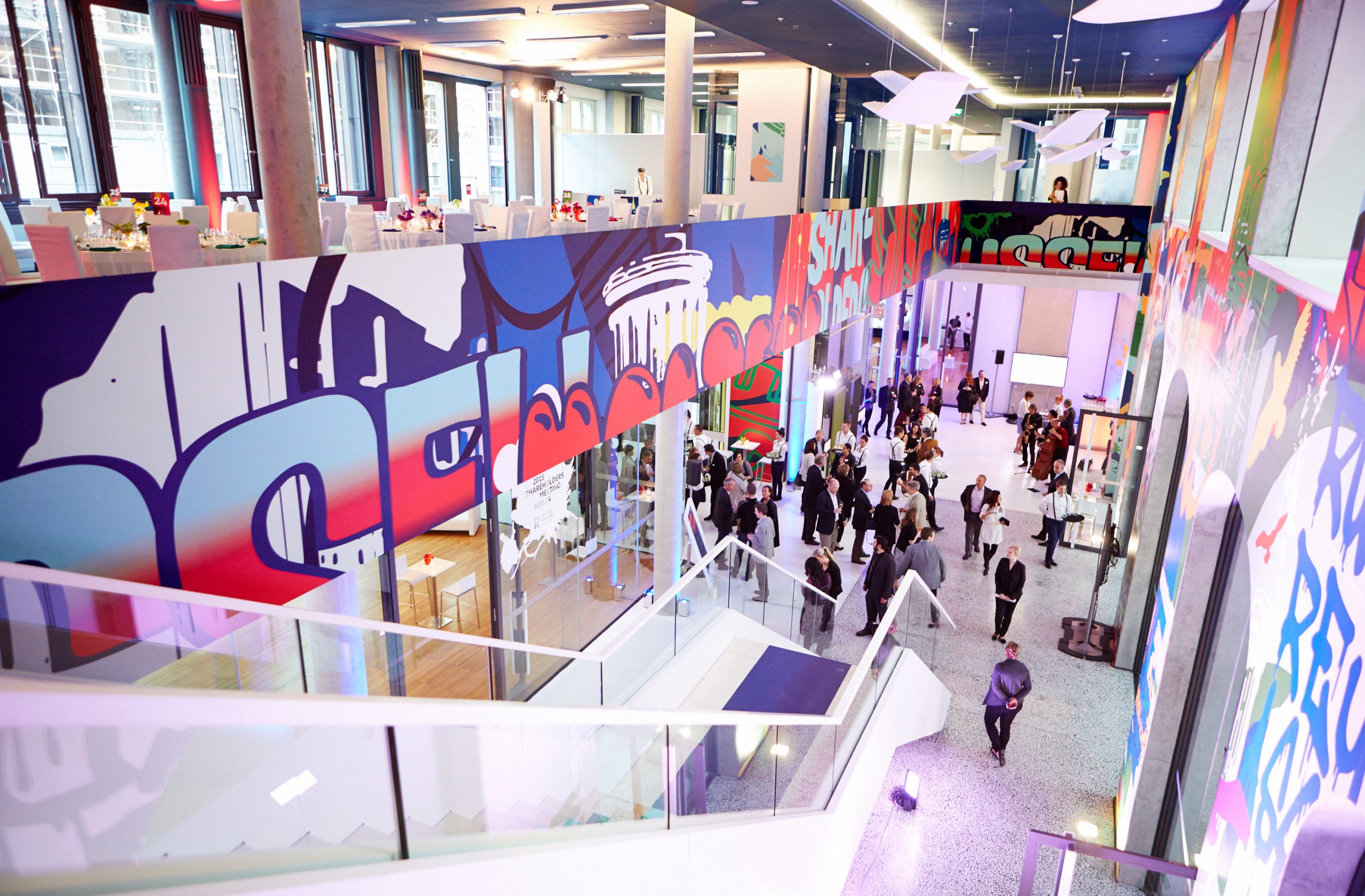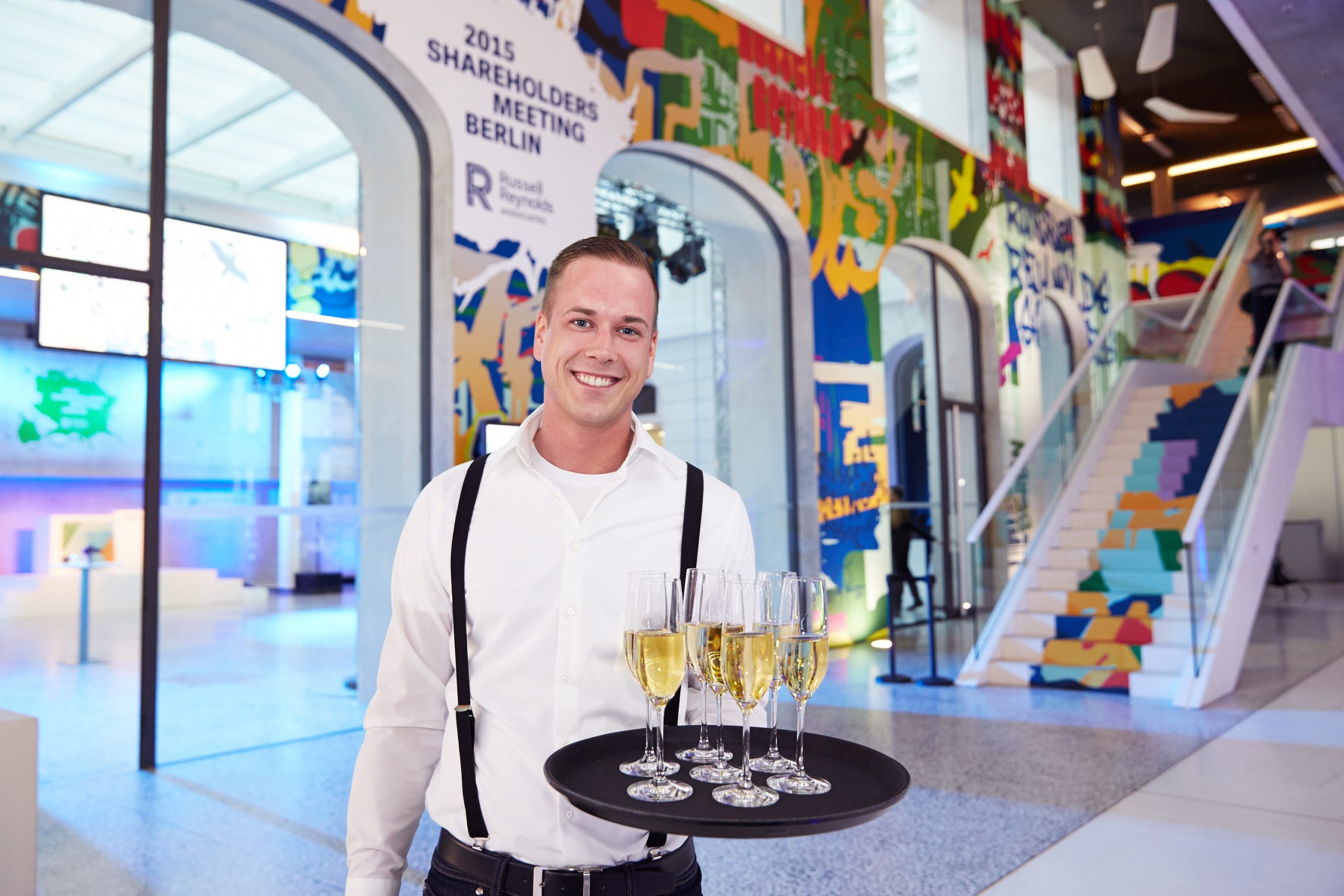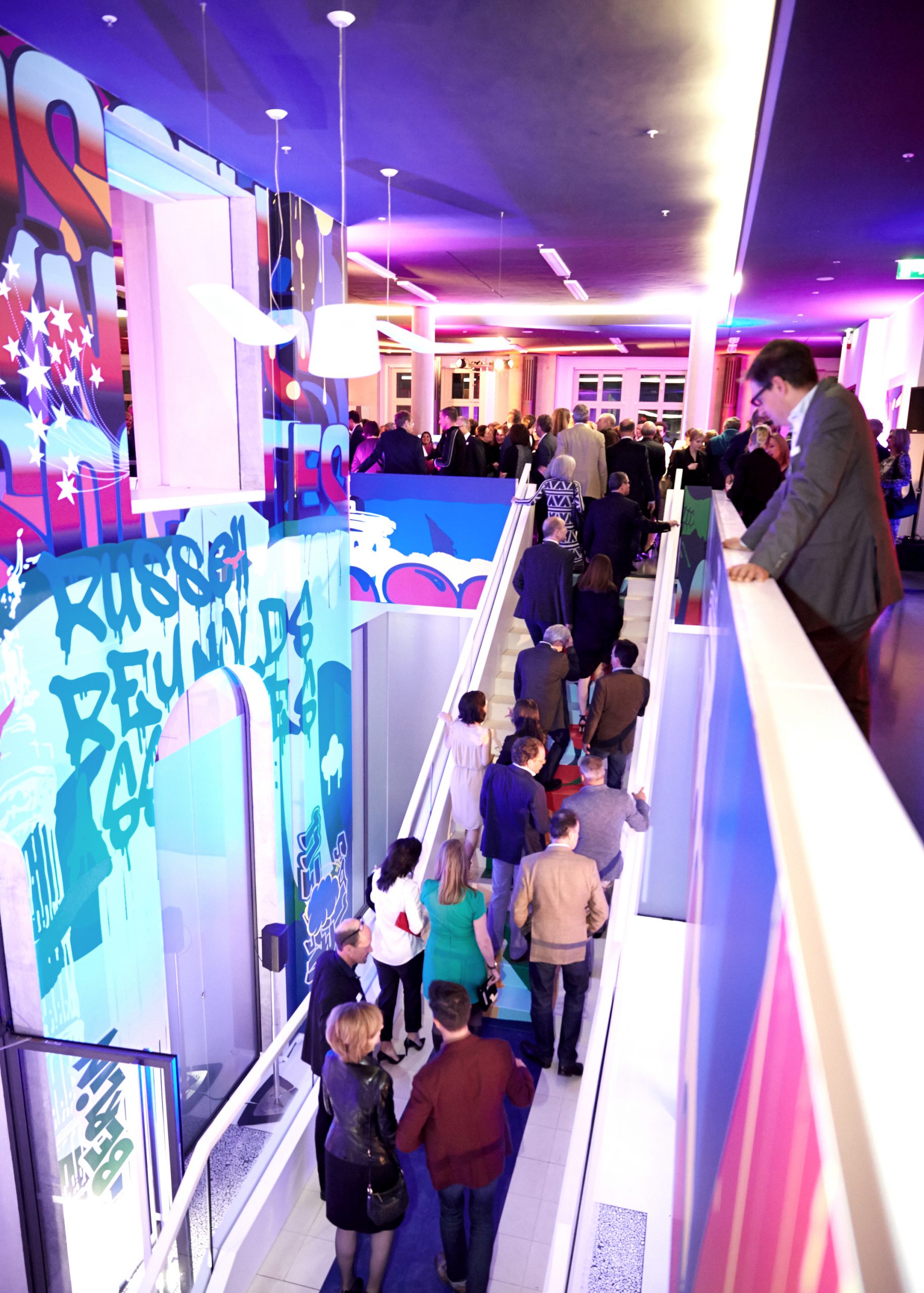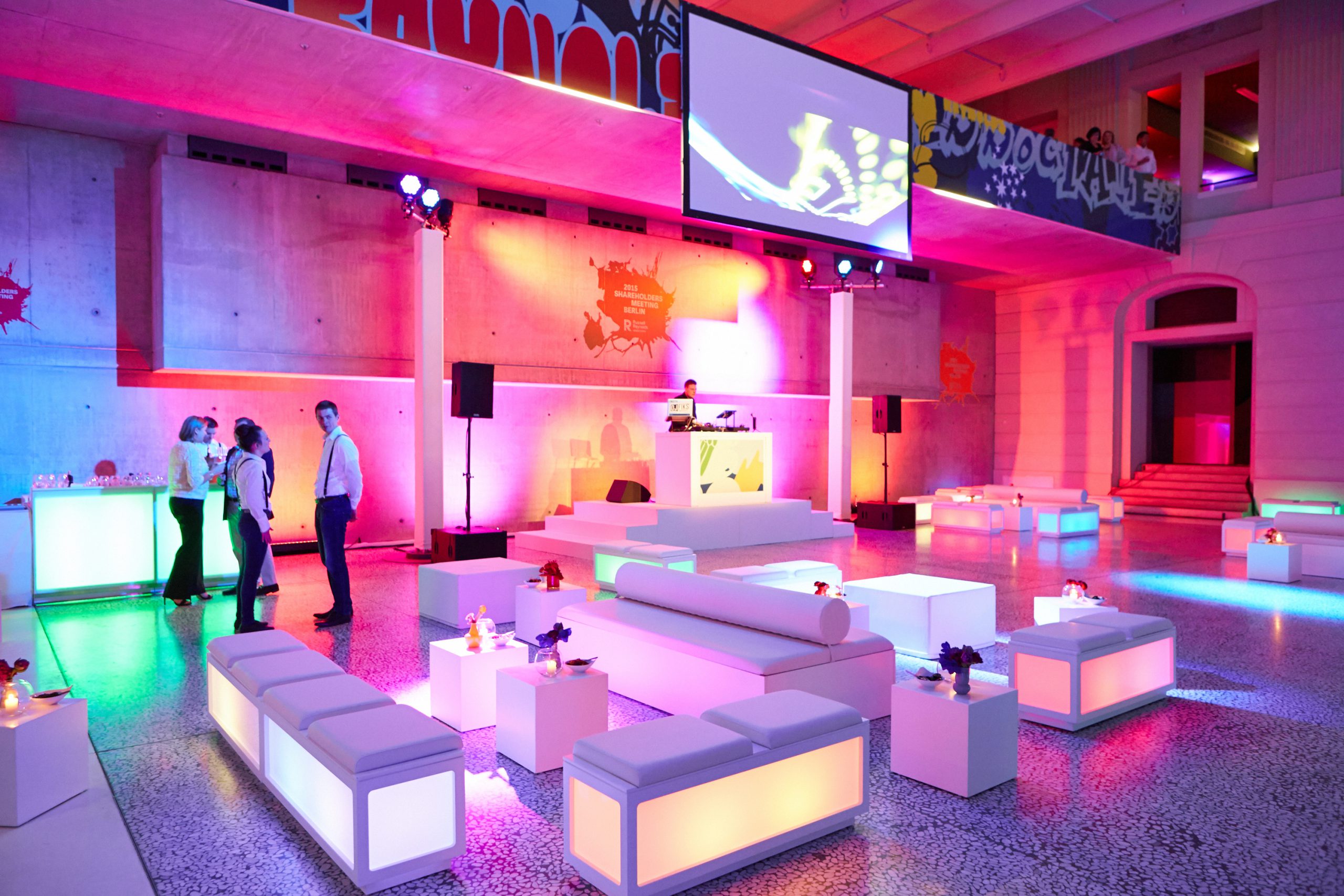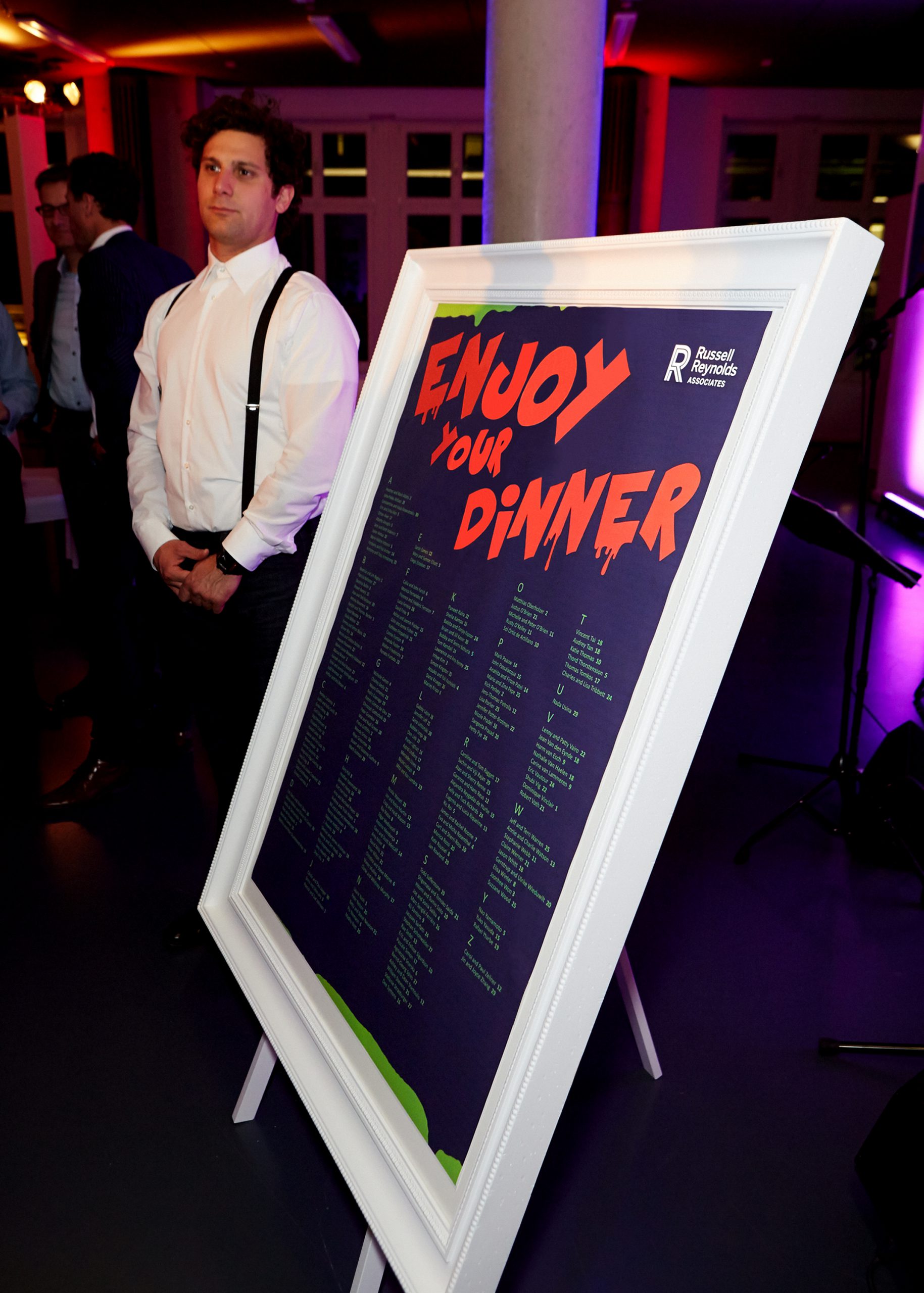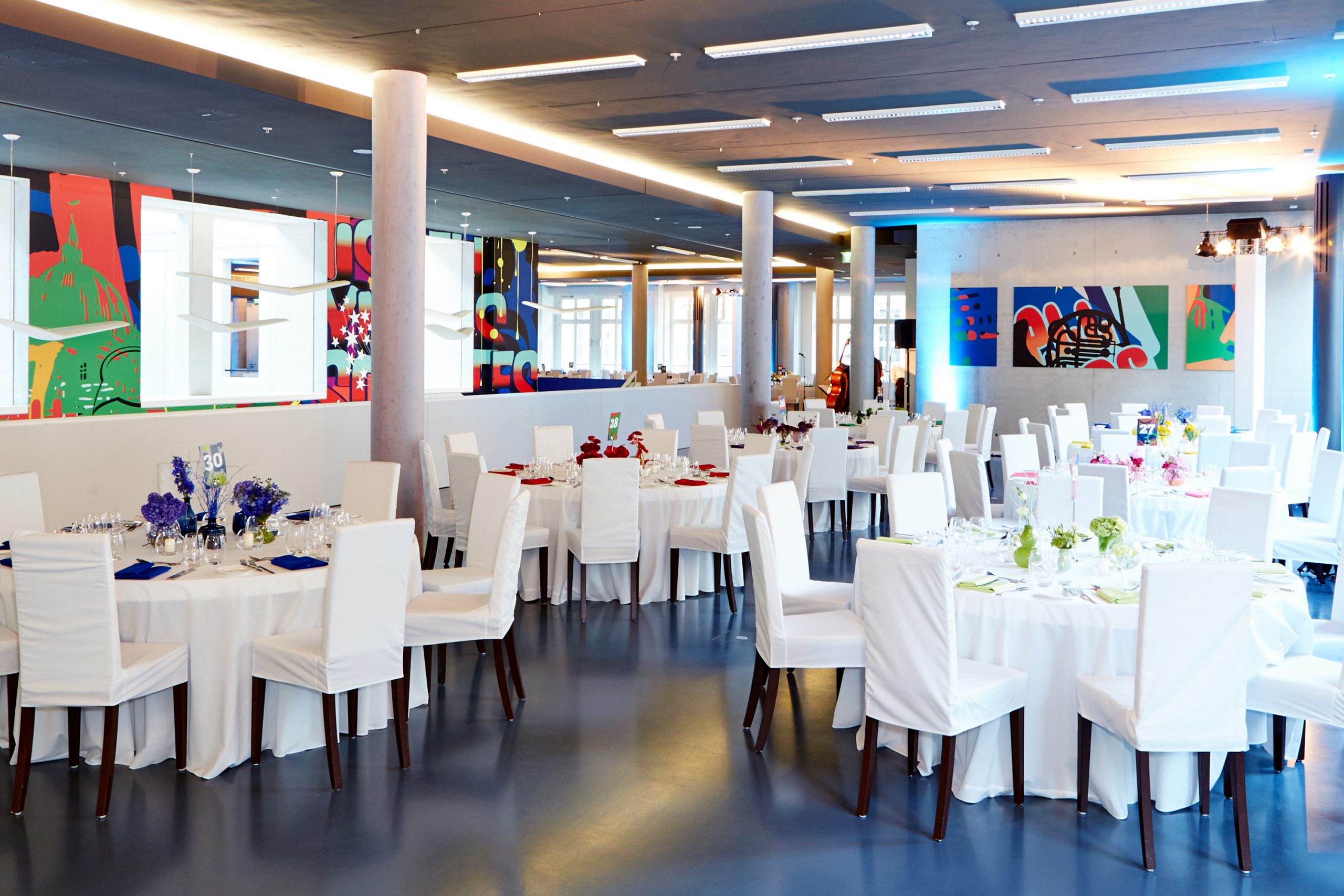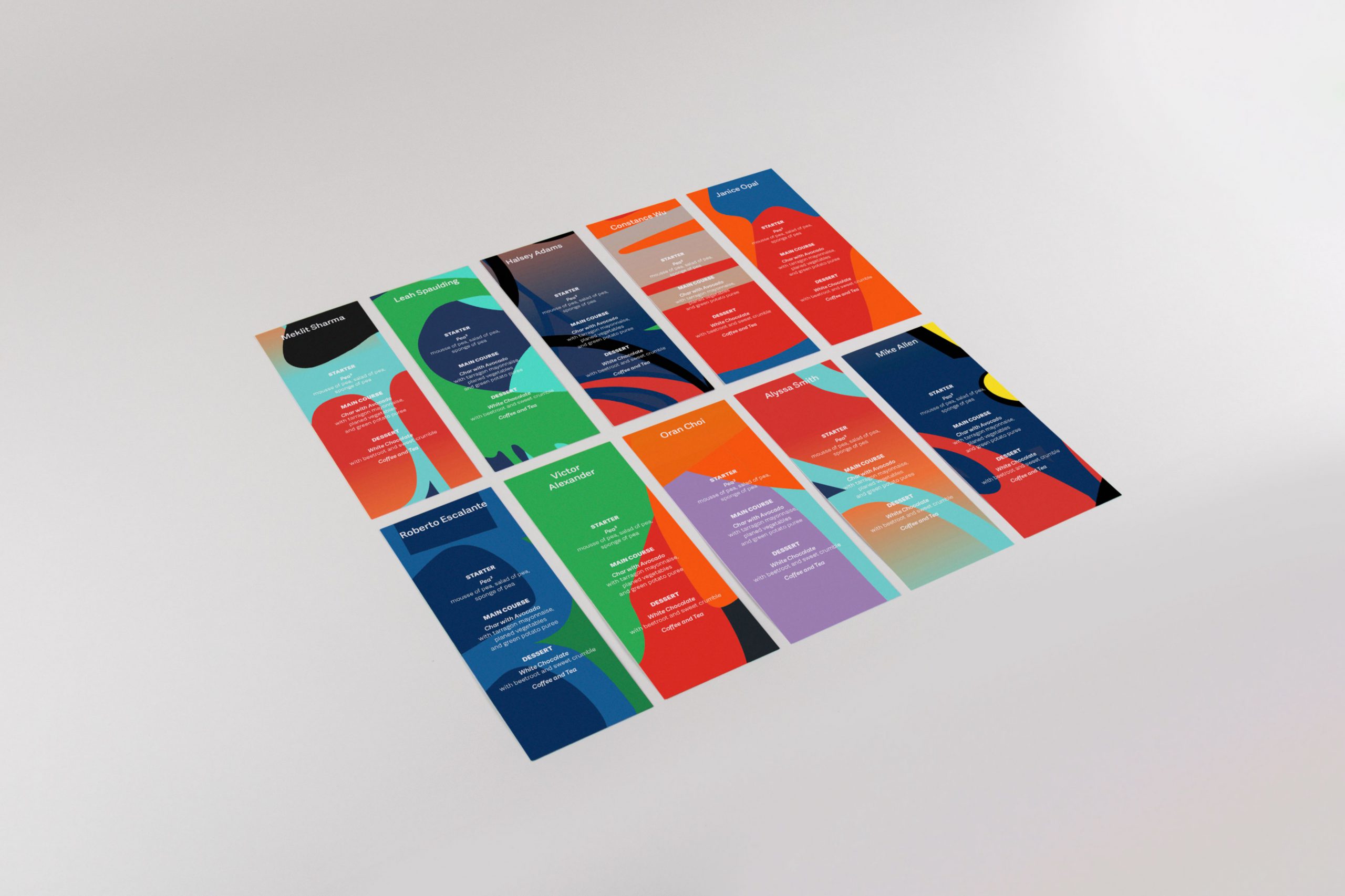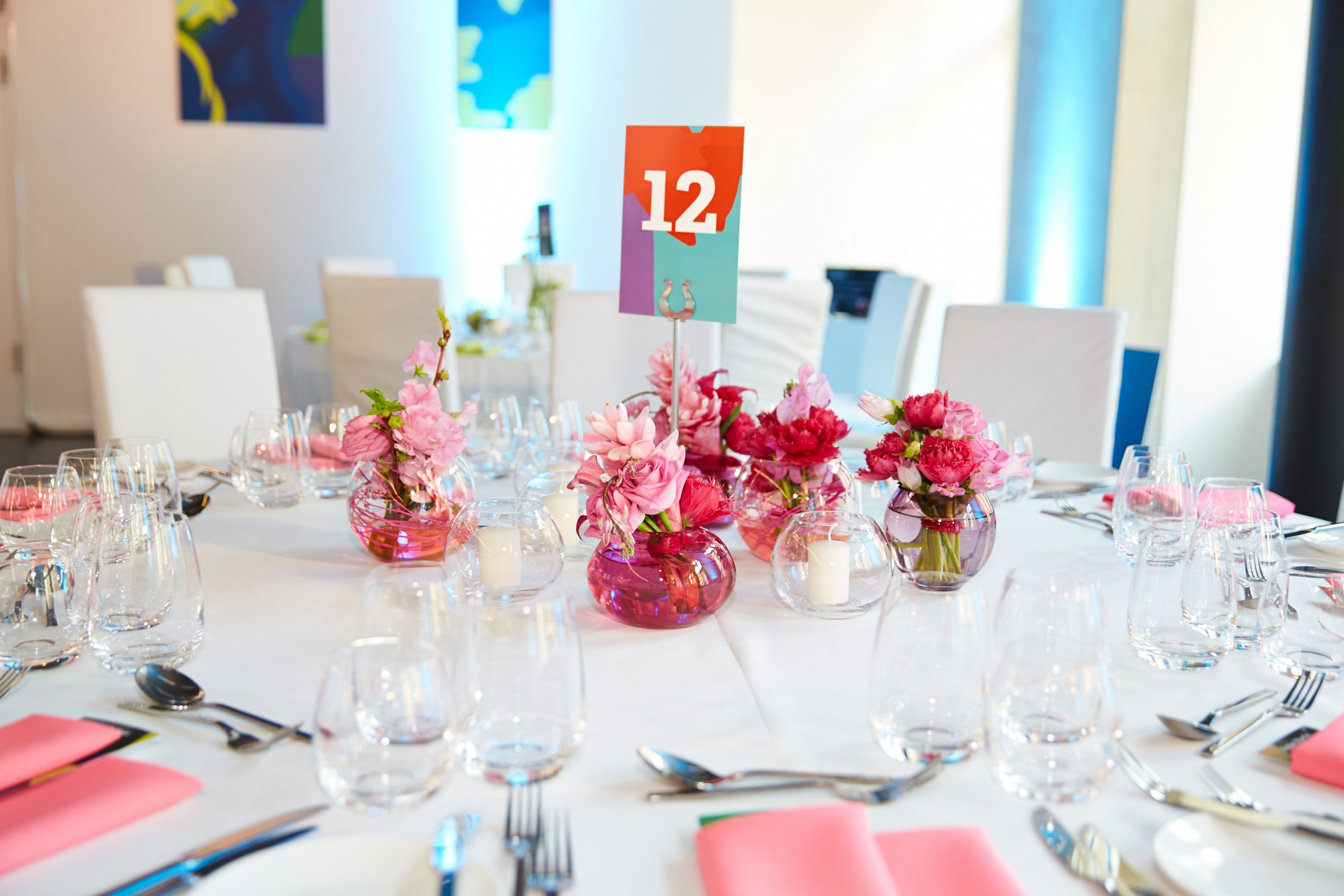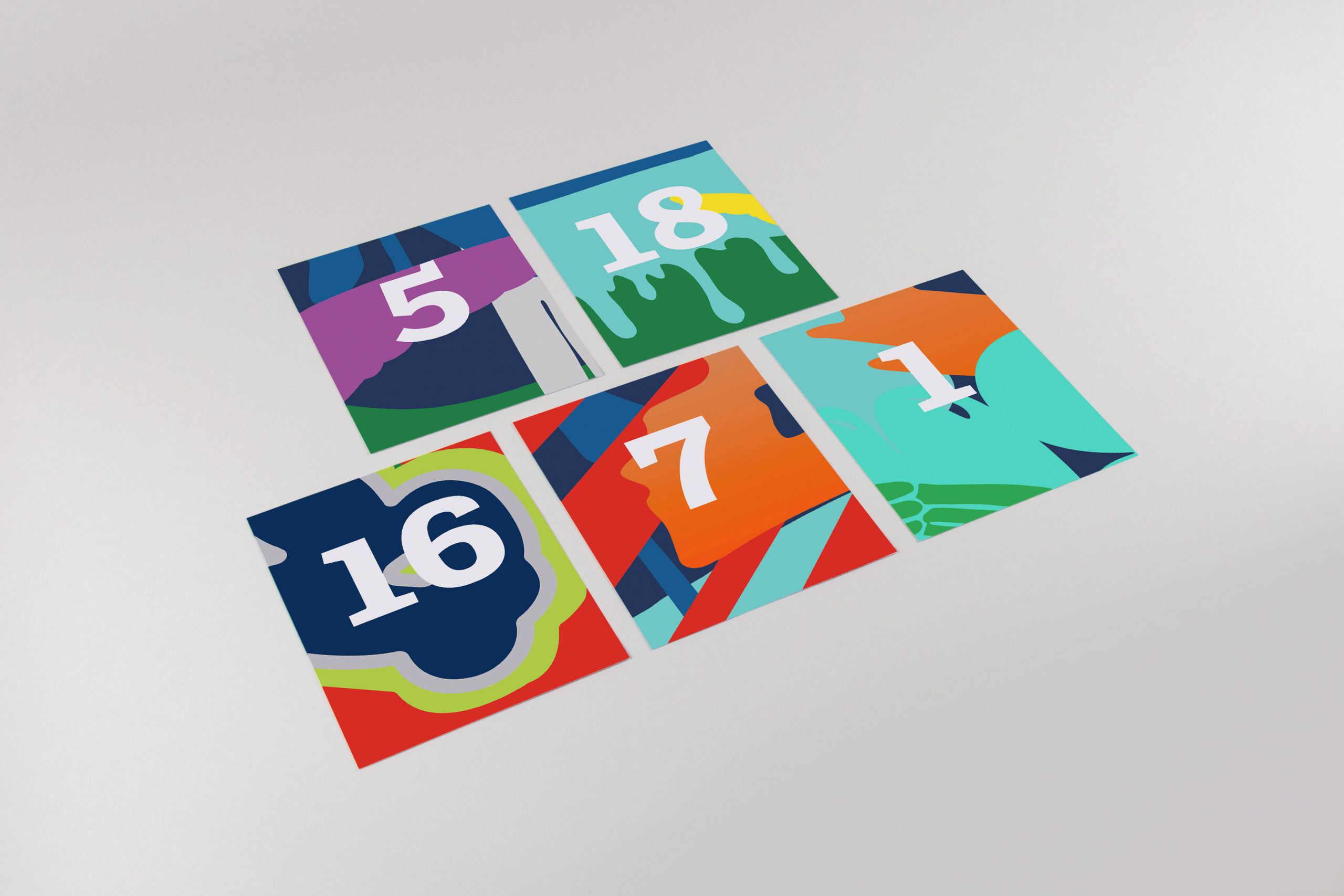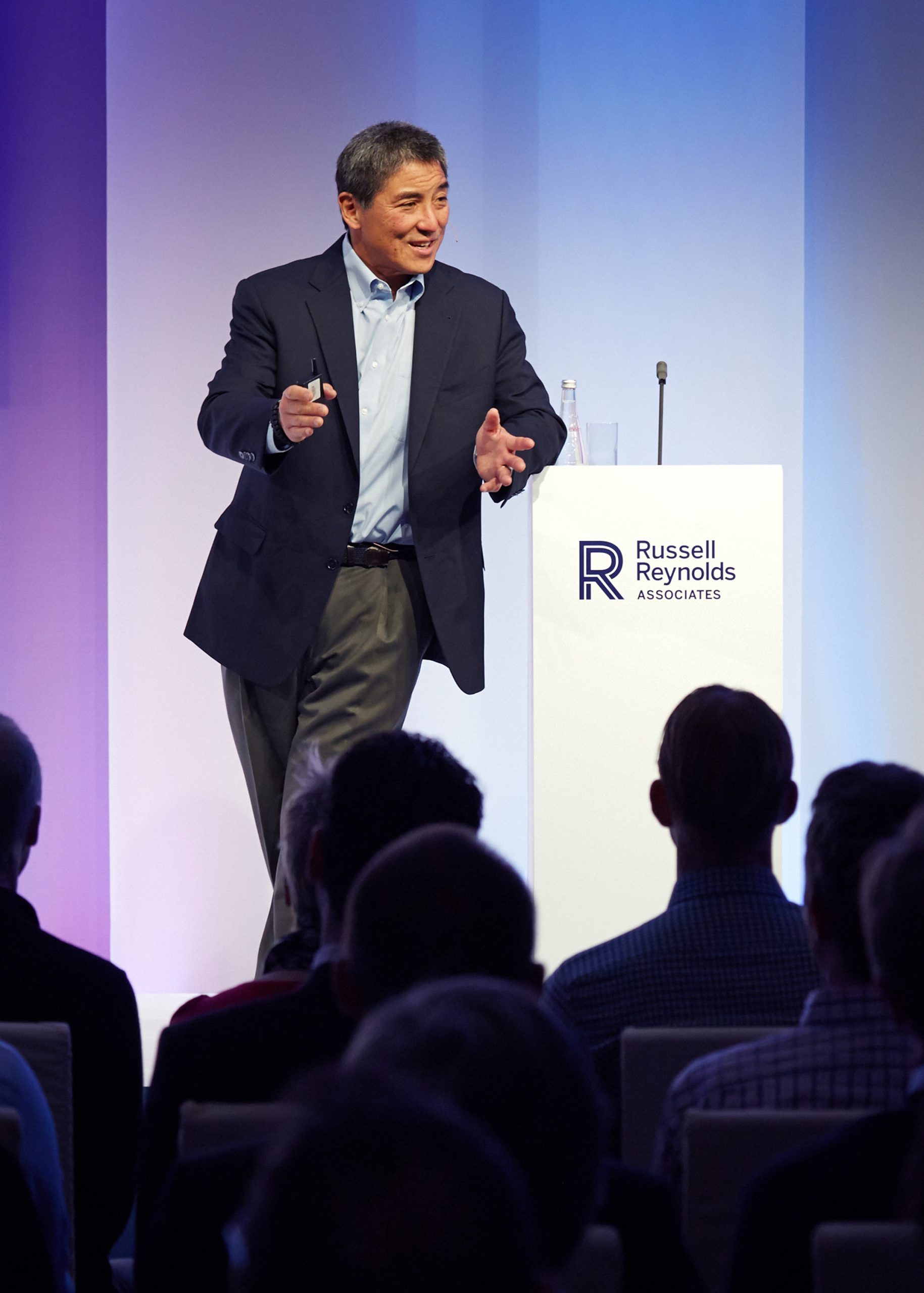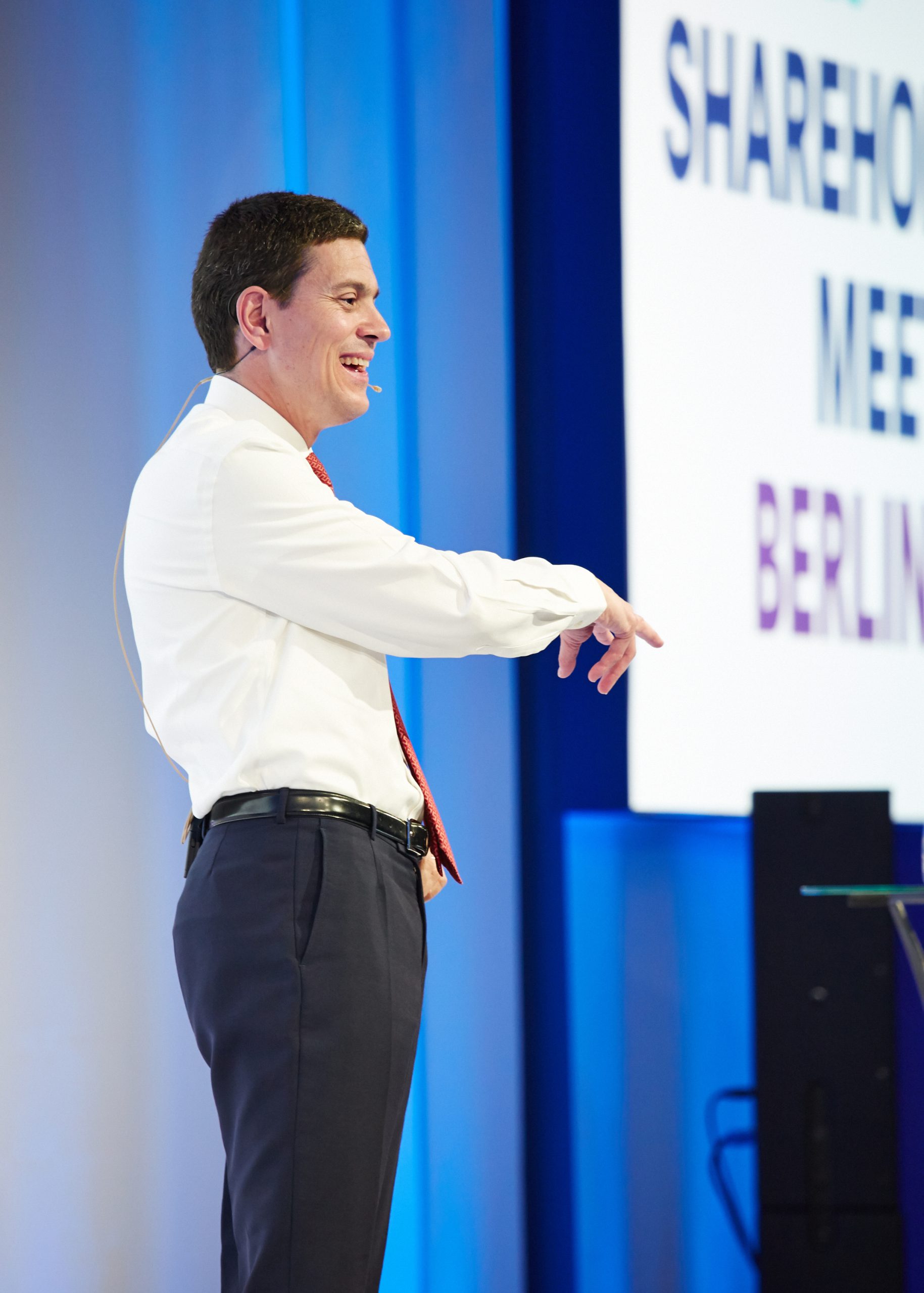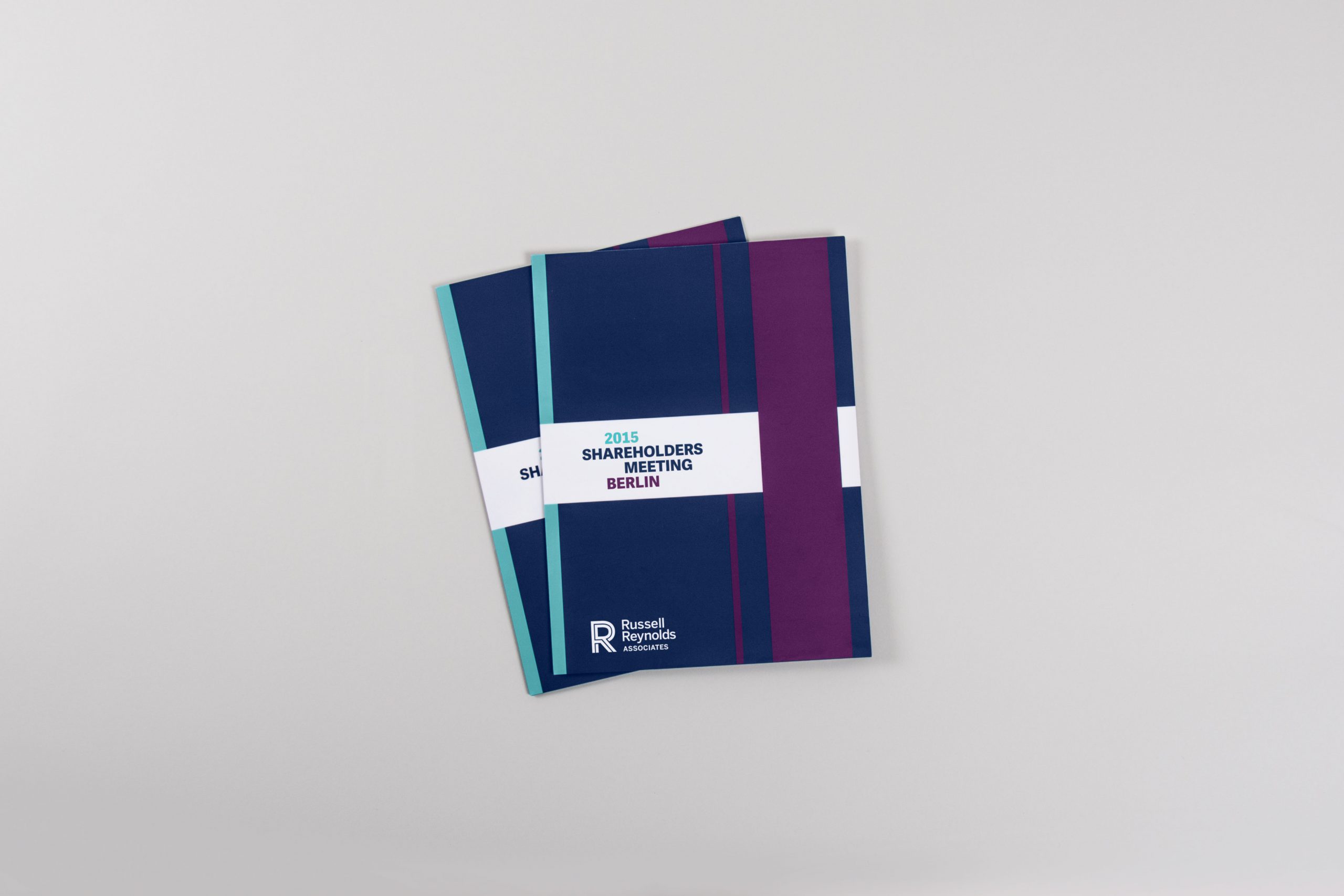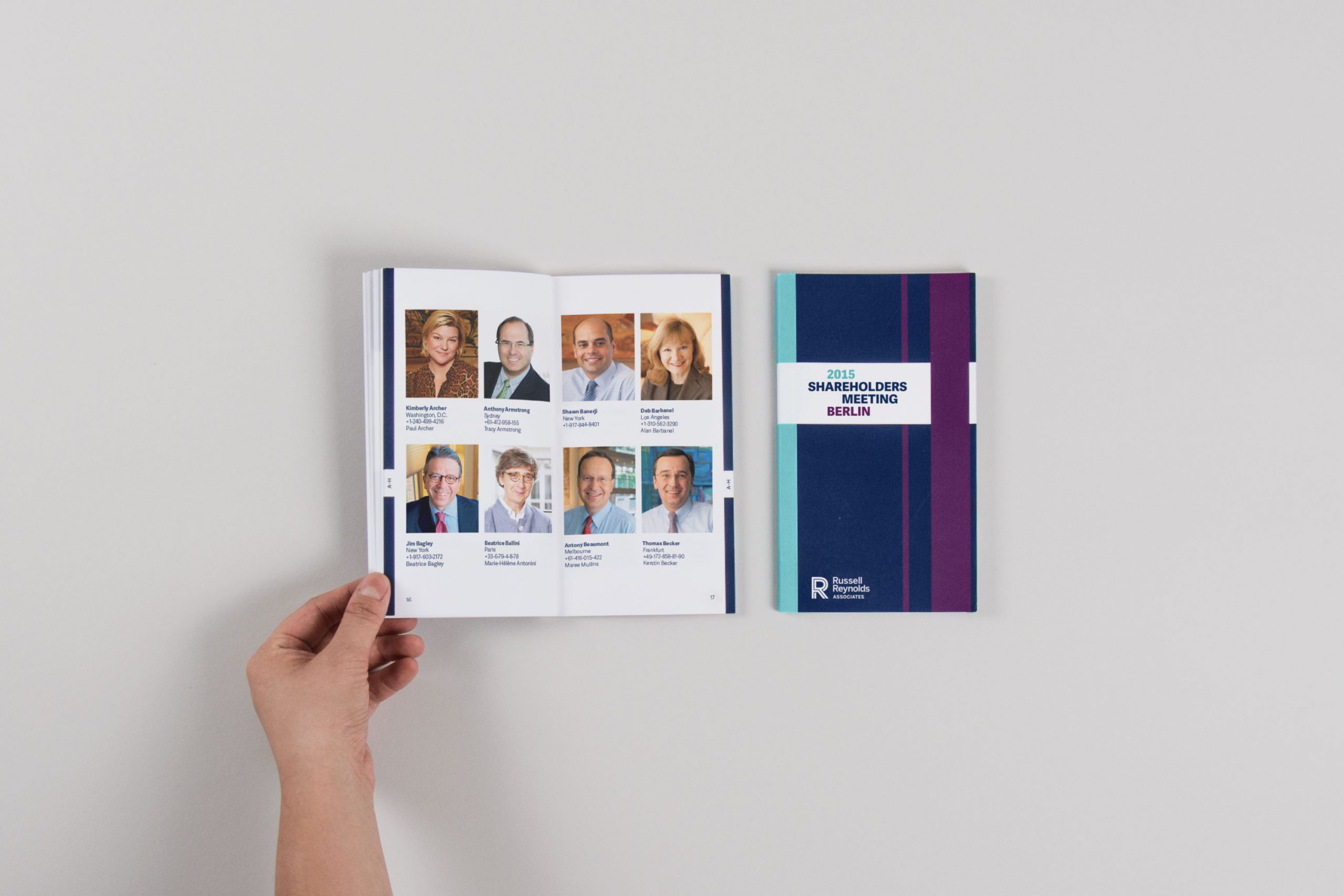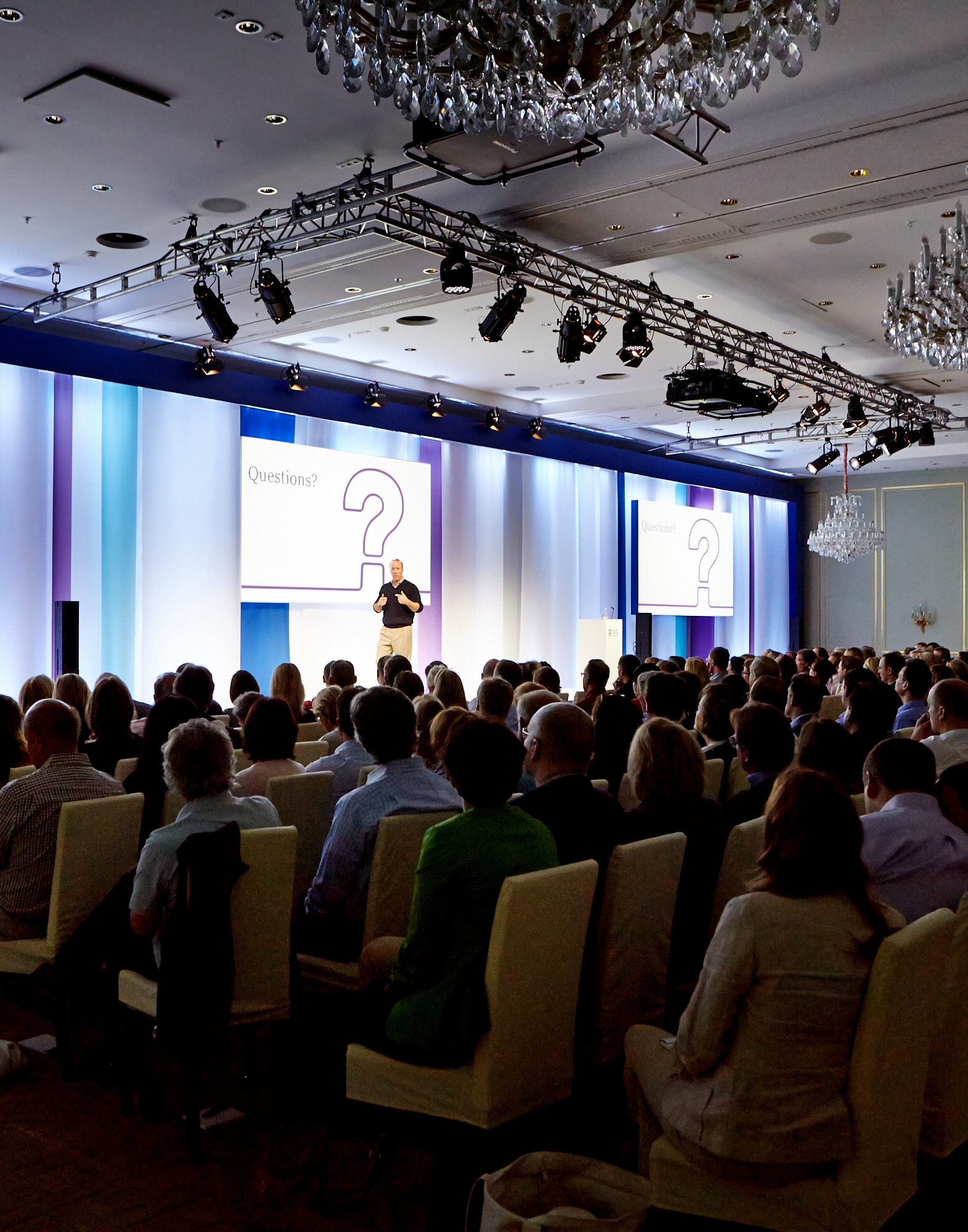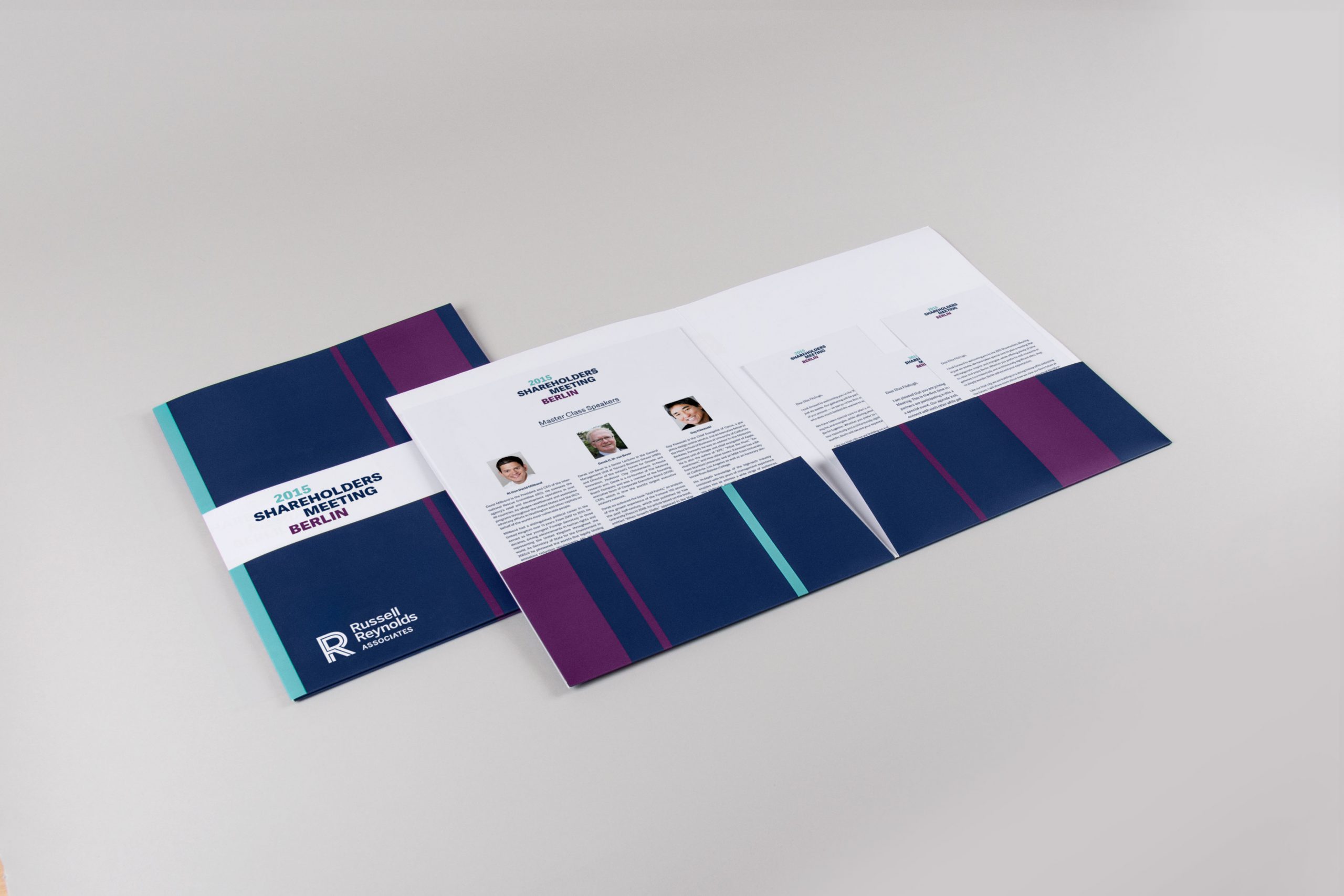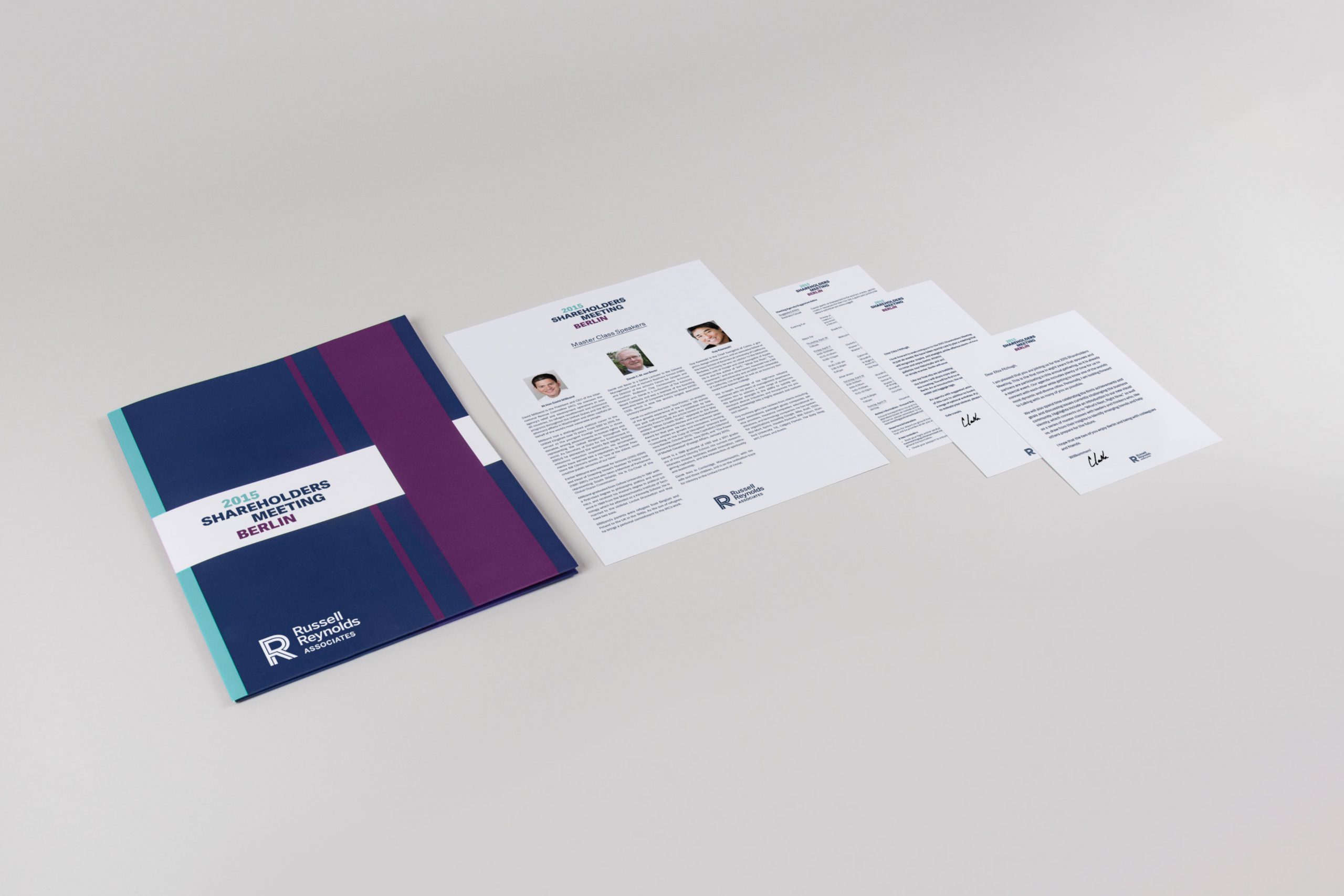 Russell Reynolds Associates (RRA) is a global leader in executive search and succession planning, with more than 370 consultants in 45 offices around the world. In April 2015, Russell Reynolds Associates held its annual shareholders meeting in Berlin, Germany. RRA wanted a three day event that mixed business and celebration, and challenged C&G to design physical spaces and printed collateral that was both professional and exciting.
In addition, RRA came to C&G with a new identity that they had yet to unveil. The company asked C&G to help with the rollout, so all related materials reflected the fresh look and feel. As this was the first time many key stakeholders were seeing the new brand, C&G was mindful to present it in a meaningful and compelling way to encourage engagement.
Environmental installations included stage and lighting design, integrated media screens and a series of brand animations. Signage installed throughout the different event spaces provided a unified wayfinding experience. Business collateral such as the attendee directory, agenda, letterhead and name badges were clean and structured.
C&G was able to strike a balance between clean and professional, and bold and elaborate through various manifestations across the event.