There's never been a better time to get some fresh air. Surrounding Washington D.C., the Maryland-National Capital Park and Planning Commission (M-NCPPC) manages over 52,000 acres of parks, trails and open space across two counties. Leveraging years of experience in cartography and mapping design, C&G Partners worked alongside the Commission to create a templatized trail mapping system for outdoor spaces around the nation's capital.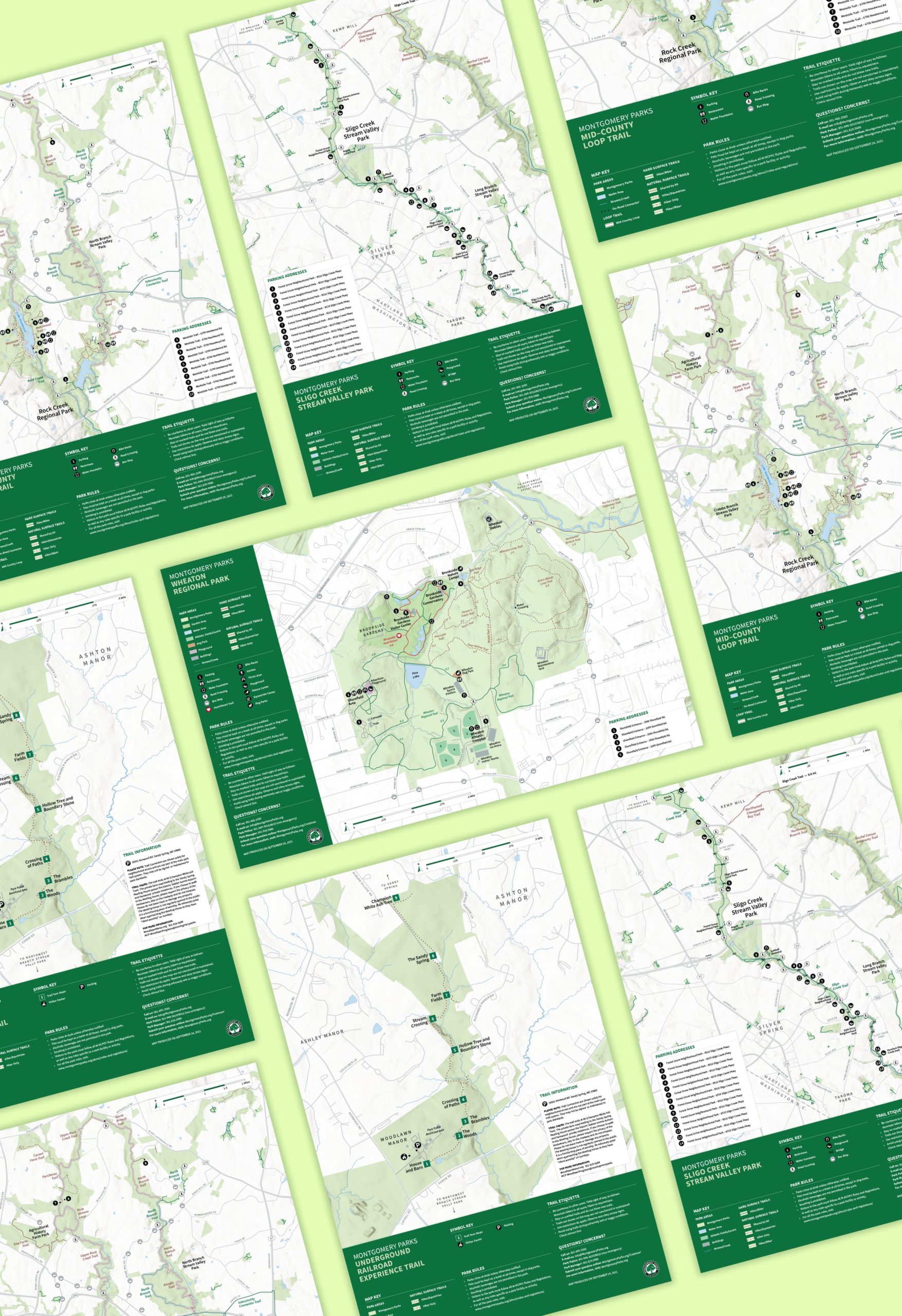 The new system of maps was designed for the extensive Montgomery County Parks system, which oversees 37,100 acres. Beginning with the County-wide map, C&G Partners developed a graphic language that could then be applied to a set of 26 different park maps.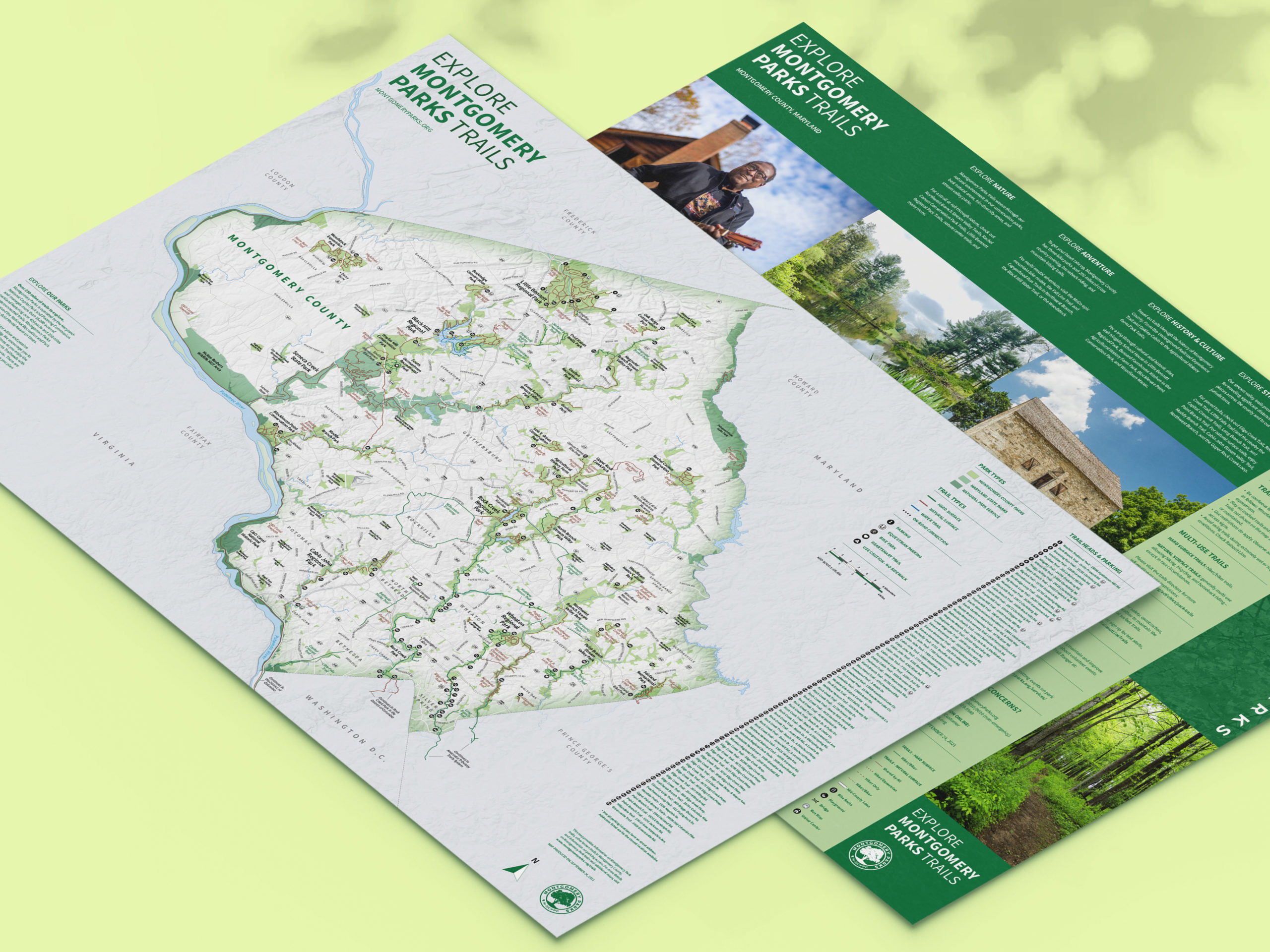 Using G.I.S. data, C&G Partners worked with the M-NCPPC team to set up a system that showed the variety of trails and amenities available to both the local residents and visitors to the area. It was imperative that the maps be easily updated by the internal team to keep up with changes. The maps are designed to be versatile in format and will be placed in on-site kiosks, printed brochures, and online for download.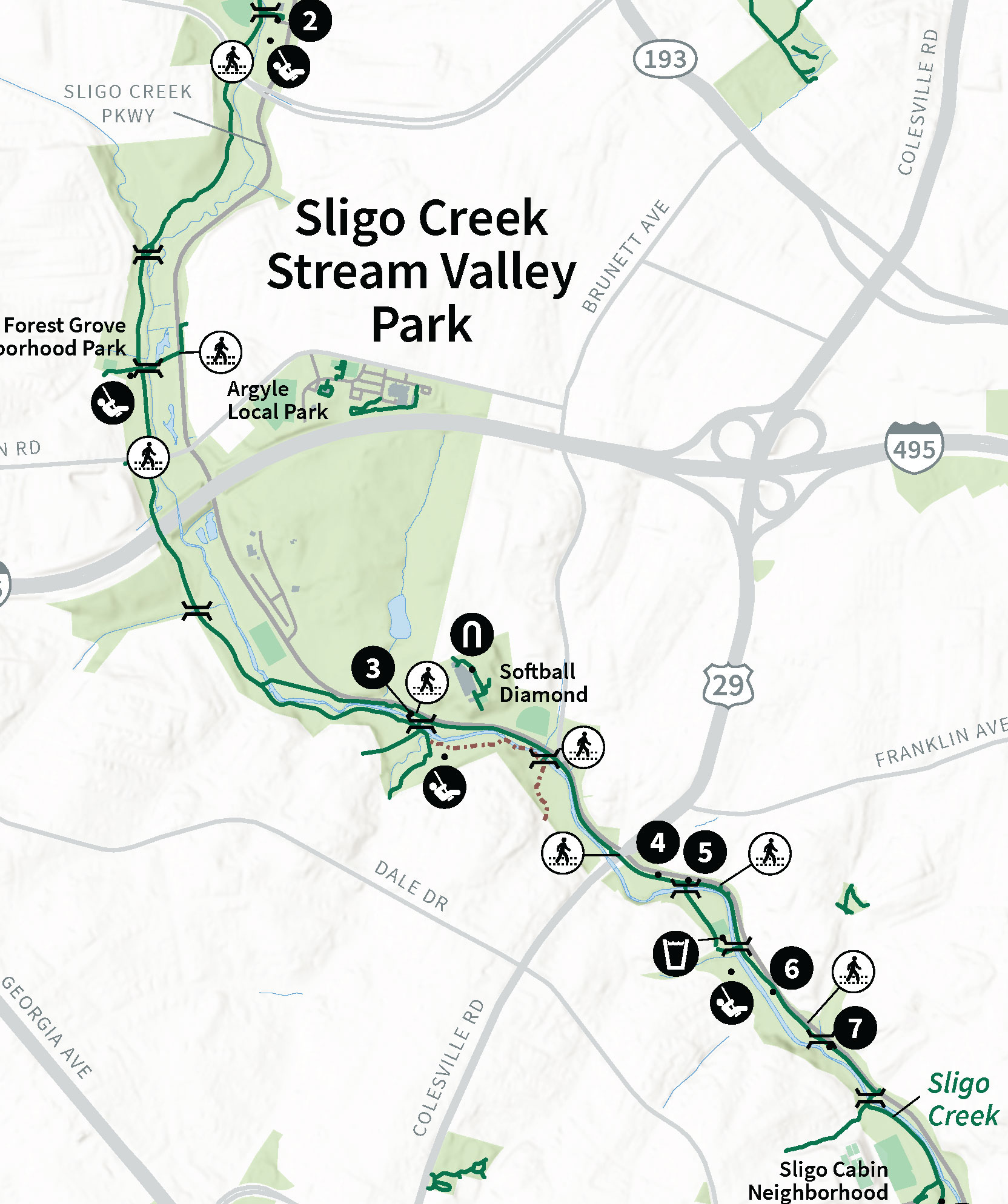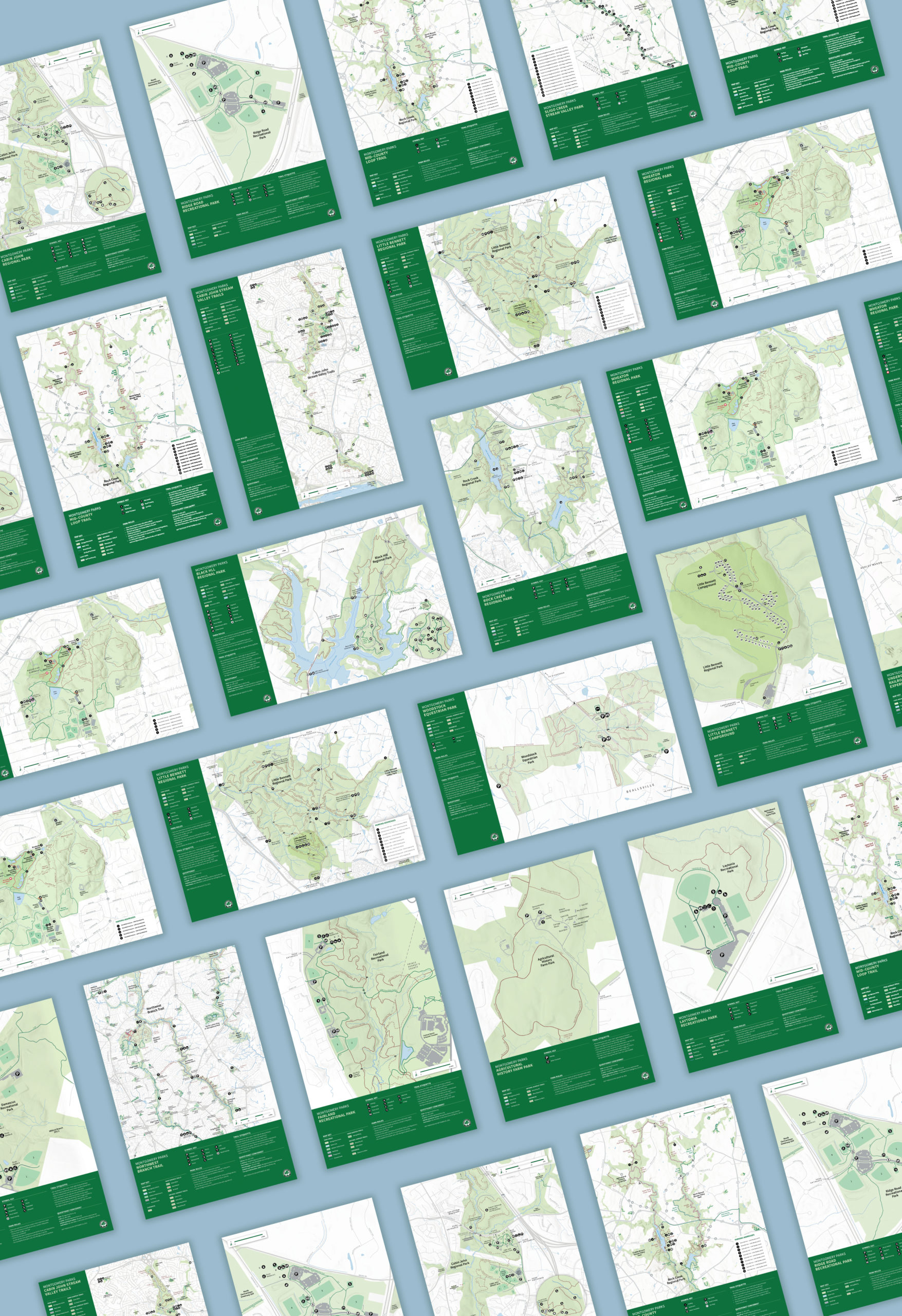 The system is the latest in a series of mapping projects C&G designed that include the Brooklyn Botanic Garden, The Rockefeller University, and National 9/11 Memorial Foundation.