Opening in late spring 2021, the Armstrong Center is an interactive exhibit space and archives, the latest addition to the campus of the historic Louis Armstrong House Museum in Queens NY. C&G Partners is honored to be doing exhibition design, graphic and signage design for the project.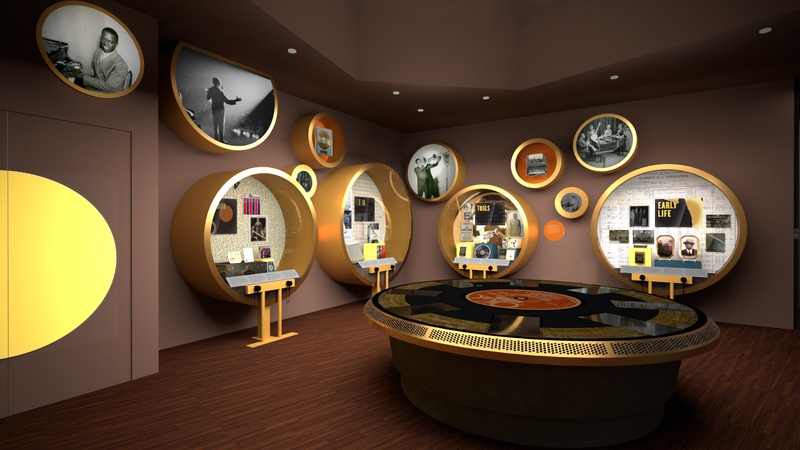 Curated by celebrated jazz pianist and multimedia artist Jason Moran, the Center's new permanent exhibition "Here to Stay" highlights Louis Armstrong's relationships, habits as a groundbreaking artist, and the love he shared with his wife, Lucille. It is an exploration of the light and positivity Armstrong brought to the world. Circular vitrine shapes riff on gold records and the horn Louis joyously played.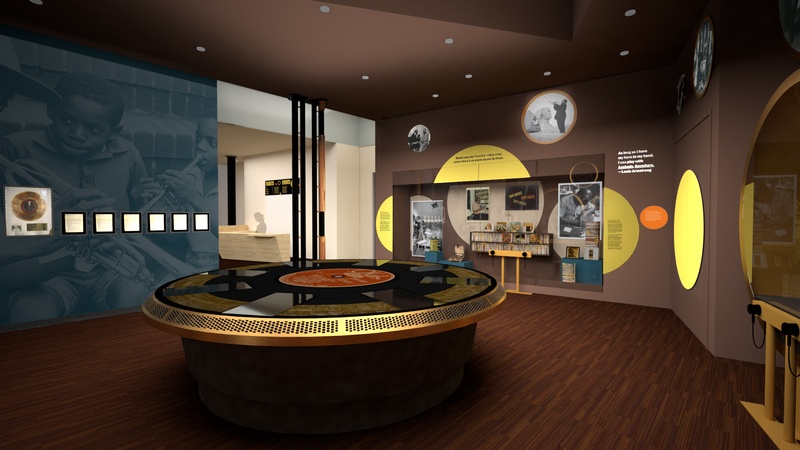 With a new building designed by Caples Jefferson Architects, the new center is located just across the street from the Louis Armstrong House Museum. The house is a must-see NYC gem, located in the working-class neighborhood of Corona in Queens NY, where Armstrong chose to live most of his life.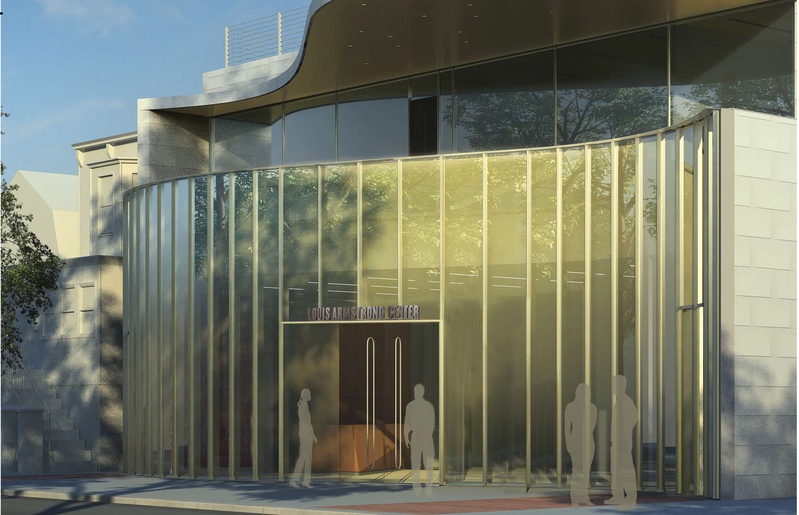 The entire project has been conceived to connect to the community in which Armstrong lived, and to bring new relevance to Armstrong's music and his iconic stature as a cultural pioneer in more ways than one. 
The Center will consolidate and continue the Louis Armstrong House Museum's rich programming, with new initiatives like Armstrong Now, a project that features world-renowned Black artists today responding creatively to what they find in the newly digitized Armstrong Archives.
C&G Partners' exhibition design project collaborators also include interactive technology design firm Potion and specialty fabrication and installation company Art Guild. Selected exhibition design elements by C&G Partners are designed to celebrate the visual identity created for the institution by the late graphic designer Milton Glaser (1929-2020).