The One Club for Creativity kicks off the ADC Centennial today with a year-long ADC100 Celebration. The campaign features a decade-by-decade highlight of people, artifacts, articles, and award-winning work to tell the story of one of the ad and design world's longest-running and most prestigious entities.

The Art Directors Club, known as ADC, was the first global organization to celebrate and award leaders in creative communications. Founded in New York by Louis Pedlar on August 13, 1920, the club was established to ensure advertising was judged by the same stringent standards as fine art.
Leveraging our extensive experience in creating corporate and organization anniversary programs, we developed the ADC100 identity and suite of projects to celebrate the centennial over the next 12 months. The ADC100 program provides rare insights into the observations and human exchanges of the creative community throughout the past century. Serialized monthly content traces the history of ADC, and by extension tell the story of how the design and advertising professions evolved during major global events including recessions, world wars, and shifts in consumer lifestyles.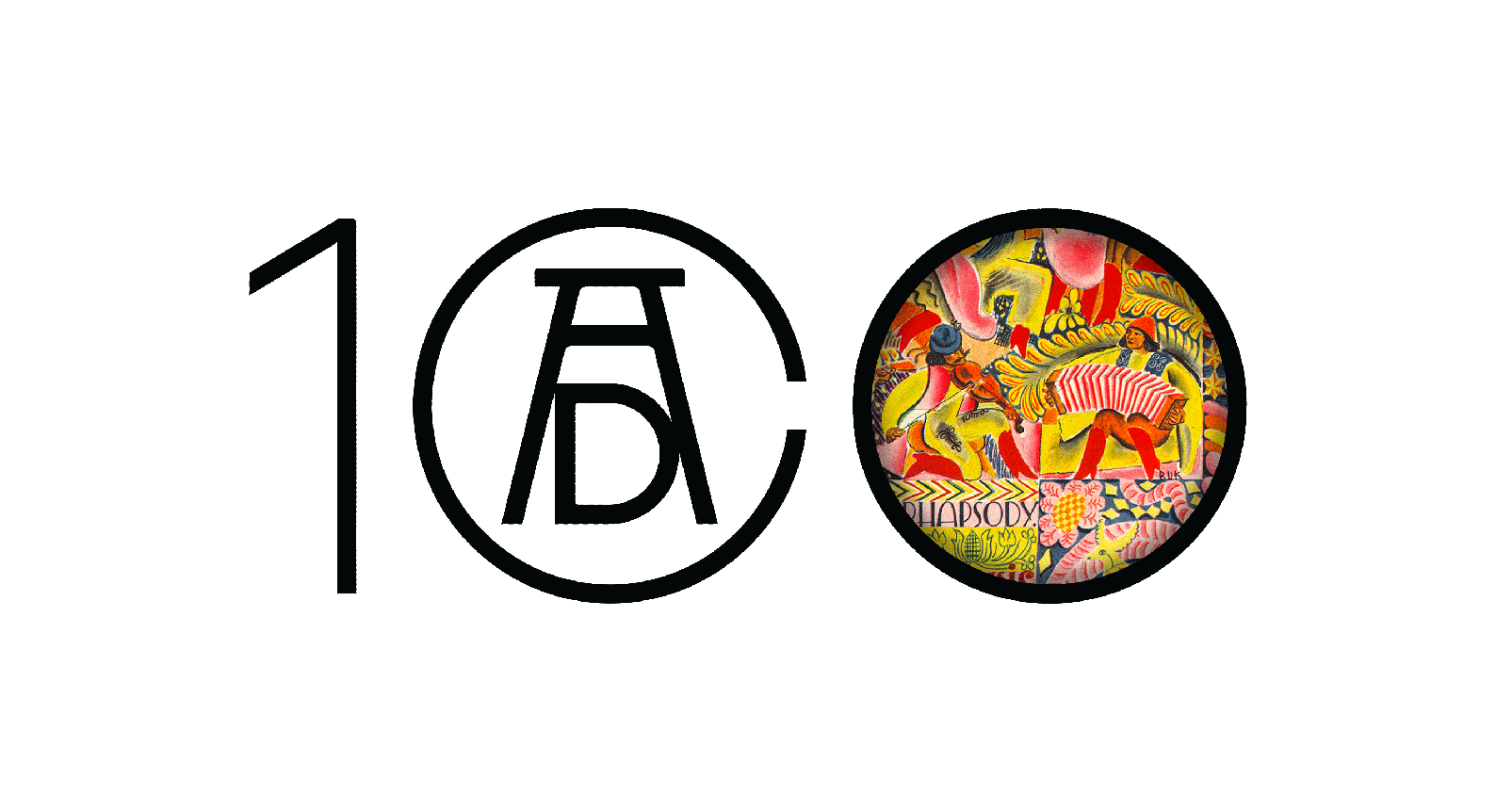 The ADC100 identity is a "hijack logo," where a temporary variation on the usual mark takes over completely, everywhere, for the duration of the celebration year.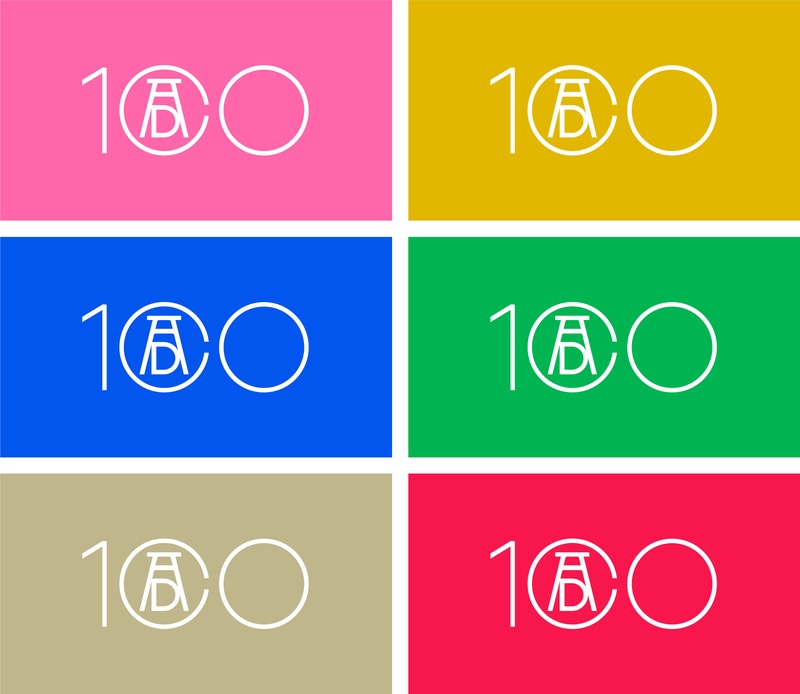 The circular C in the ADC logo also represents the Roman numeral for 100, hidden in plain sight as if waiting for its centennial celebration star turn since day one. Typography is set in the Raisonné Pro font family by Colophon Foundry.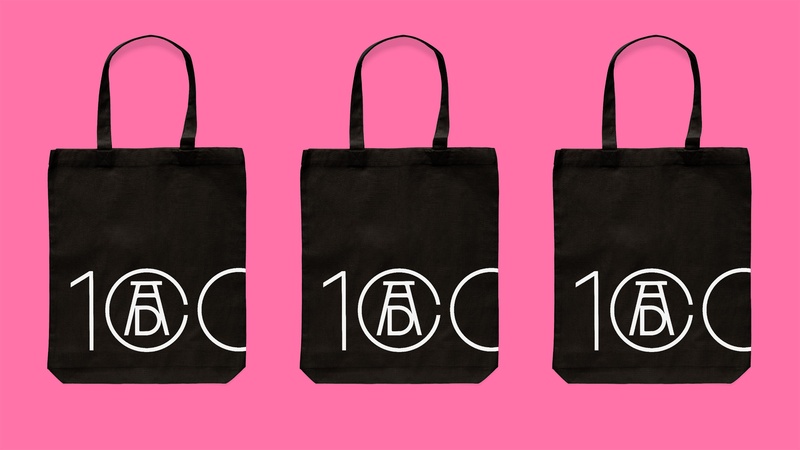 Images of historical significance, including club officers, members, winners, and Cube-winning work, will periodically appear inserted inside the last "0" of 100, cropped to reveal the most visually-intriguing and meaningful subjects.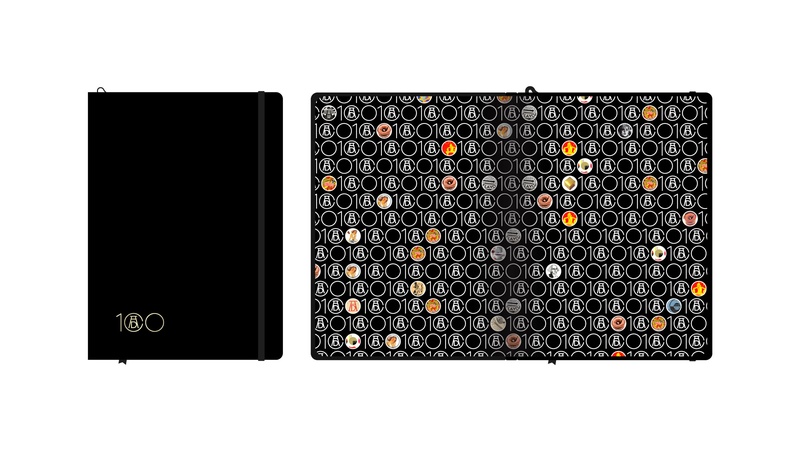 ADC100 branding plays on the existing ADC letterform, as well as the rich legacy of archival imagery that foregrounds the people and work at the heart of the organization and awards program. The branding also references the original ADC geometric pattern that echoes the Art Deco design style from the era in which the club was founded.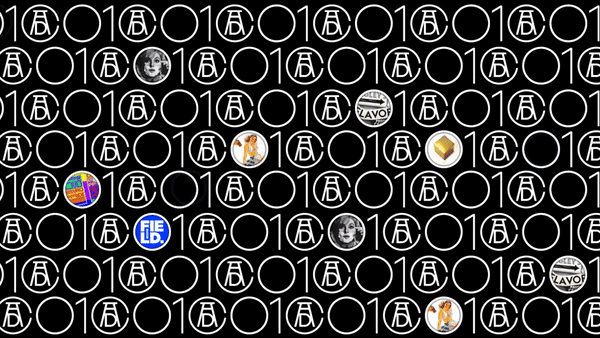 The central component of the centennial celebration is the ADC100 timeline. For the next 12 months, the online historic timeline will highlight one decade per month of people, artifacts, articles, and awards from the organization, beginning in August 2020 with a focus on the 1920s.
Content will include images and words from historically significant individuals from ADC's rich history, ground-breaking design work, and ads that won ADC Cubes, ADC Annuals, and letters and essays related to the organization.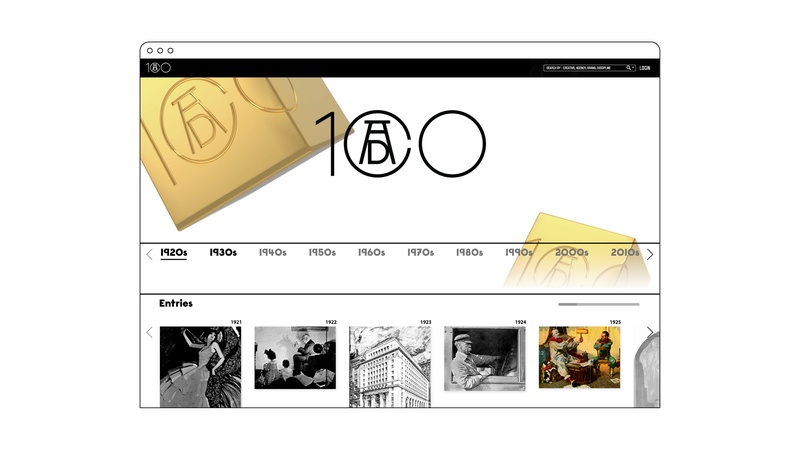 Digital asset sets will also be serialized on social media and other promotional channels, drawing viewers to the central web timeline and building to a grand finale next summer. The multi-part ADC100 timeline is designed to outlive the centennial and become part of the cultural record, laying the groundwork for a community-wide way of thinking about the ADC brand long after the anniversary has passed.