"Revealed: The Hunt for Bin Laden," a special exhibition at the National September 11 Museum & Memorial, picked up a rare Award of Excellence in the Communication Arts (CA) 61st Annual Design Competition for exhibit design.
Now in its 61st year, CA continues to showcase the current best—from industry veterans or tomorrow's stars—in design, advertising, photography, illustration, interactive, and typography. Winning is rare: of the 2,947 entries to the 61st Design Annual, only 126 were accepted (4%), representing the work of only 100 design groups.
C&G's winning project retells the ten-year forensic manhunt for the perpetrator of the 9/11 attacks, featuring never-before-seen FBI and CIA documentation. The exhibit design was conceived as a crime story, albeit a horrific one on an international scale. It is a story of driven professionals who unite to pursue clues and seek justice.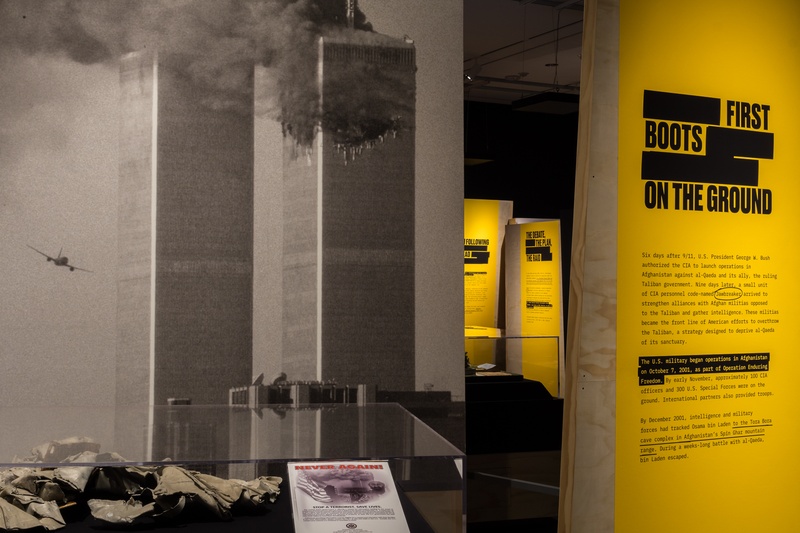 As experts in exhibit design for museums, C&G used physical space as a storytelling medium that makes use of varied visual sources. The exhibit is built of tall angled "shards" of raw plywood, no two alike, which are assembled to evoke a mountain canyon, military field office, or residential compound. The shards hold objects, media, and text.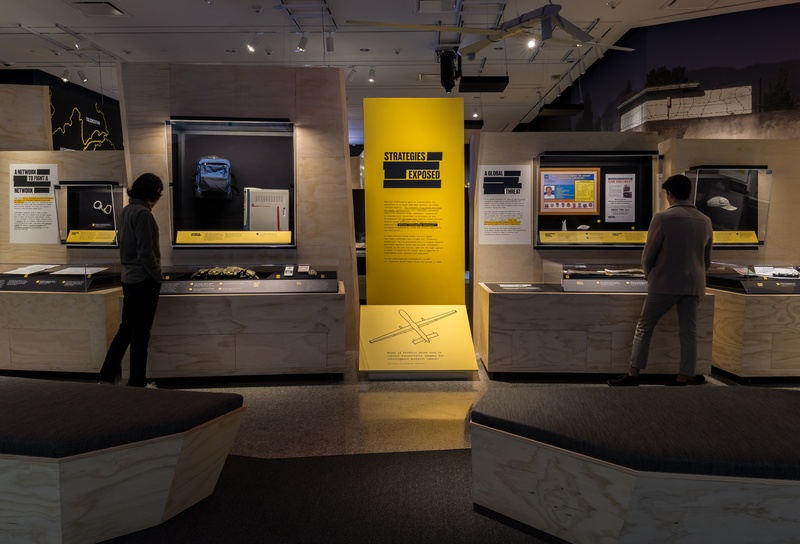 Crime scene evidence markers inform the color and typography of the show. The idea of declassified information inspires redaction as a graphic motif throughout the exhibit design.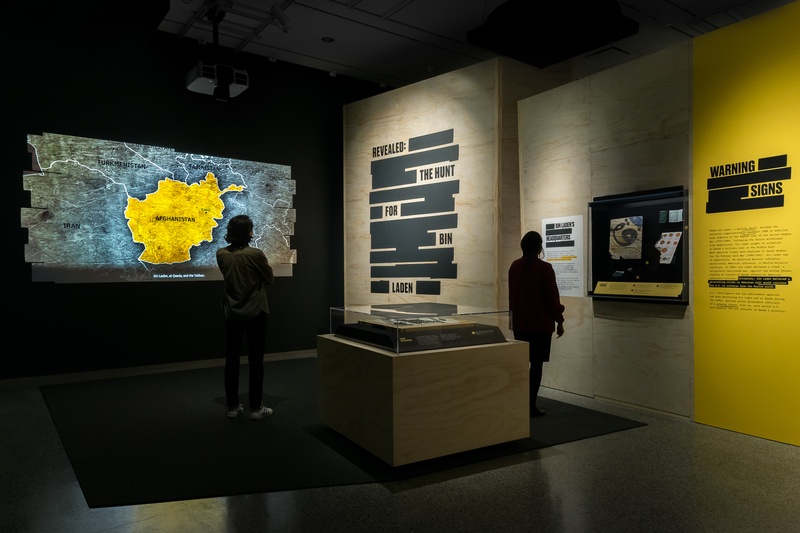 Finally, exhibit media comes in surprising forms. Media you can look down at, projections near architectural scale-models, and panoramas of forbidding mountain ranges.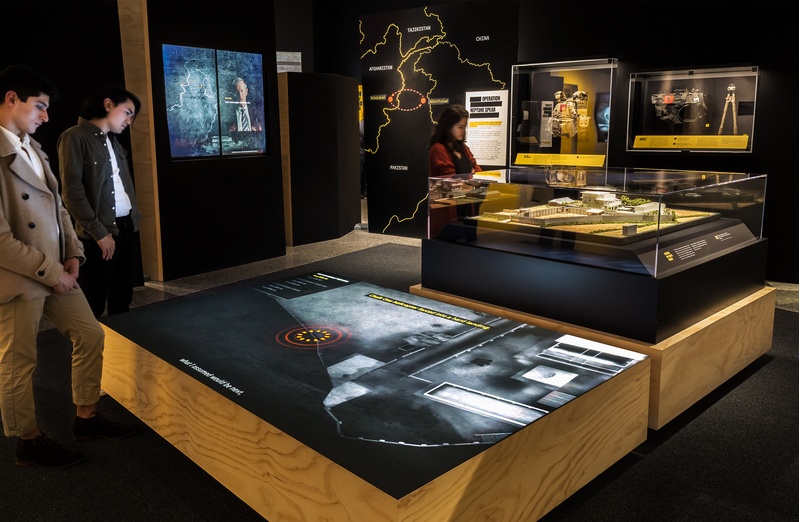 Our project partners include Batwin+Robin Productions, Northern Light Productions, Hadley Exhibits Inc., Object Mounts, Electrosonic, and Davis Brody Bond. "Revealed: The Hunt for Bin Laden" is the second special exhibit design by C&G Partners for the National September 11 Memorial & Museum. The first was the previous exhibit at 9/11, "Comeback Season: Sports After 9/11," on view 2018-2019.