The Rockefeller University recently launched an update to the Awards & Honors section of their website, featuring the institution's unparalleled concentration of researchers and trainees recognized with top awards. This includes the world's most prestigious bioscience prizes like the 2020 Nobel Prize for studies that contributed to a cure for hepatitis C. that went to the Rockefeller virologist Charles M. Rice.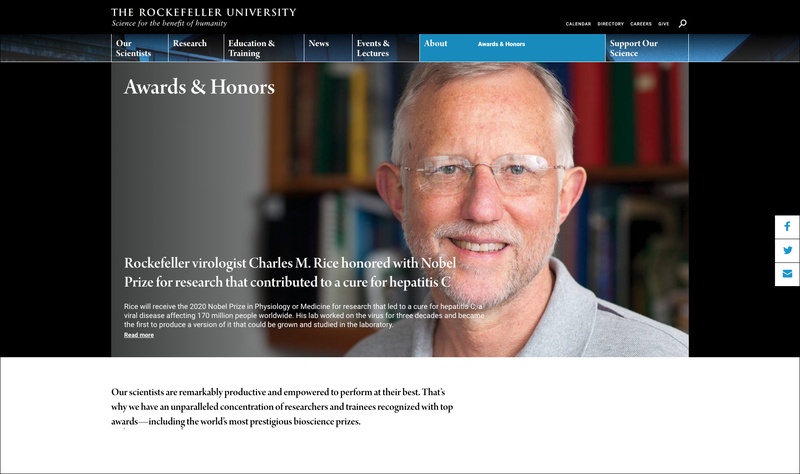 Re-designed as part of C&G's ongoing web design work for the University, the Awards & Honors page includes an interactive snapshot of the different types of prizes won over the institution's history. It also details recent awards and provides a chronological awards guide.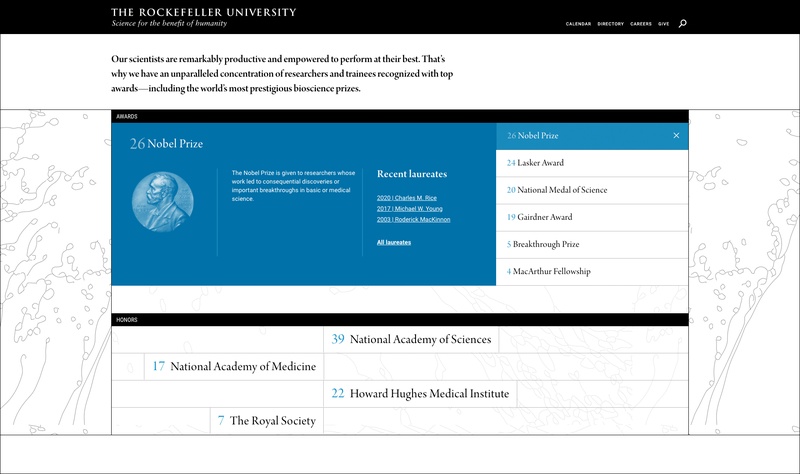 The design combines abstracted scientific imagery—from actual University research—with engaging hands-on portraits to tell the story of individual students and faculty that is at the heart of the University. The web design extends the look and feel of the recently re-designed website.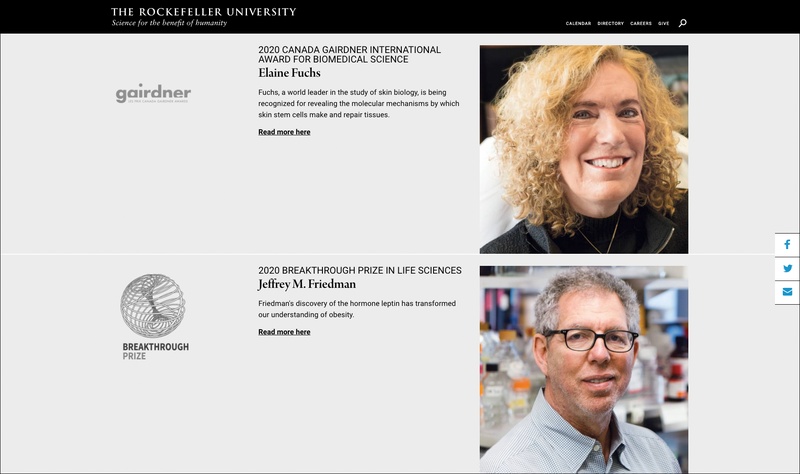 C&G Partners is honored to be able to work with the world's leading biomedical research university on projects that range from web design and digital signage to print and signage & wayfinding.