Our thoughts are with those affected by the evolving international situation. We are at work, ready to be of service and here to help.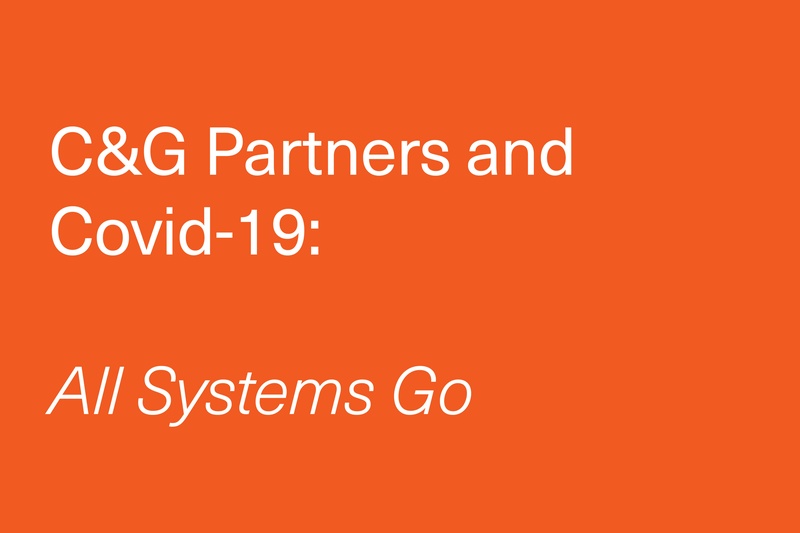 To everyone in the C&G Partners community —we are fully transitioned to 100% working remotely as a team. We are working smoothly, all projects underway as usual. Our office remains physically open; we receive mail and shipments. For the greater good, and per requirements, we are postponing all business travel until further notice, staying at home, practicing social distancing, and all other recommendations of the CDC and WHO. We strongly recommend we all do and we wish everyone good health.
Please don't hesitate to contact us.