A digital experience beamed through solid wood, designed as a positive distraction for daily arrivals at a leading outpatient facility.
The digital installations for the new David H. Koch Center for Cancer Care at Memorial Sloan Kettering Cancer Center are designed around the feelings and needs of patients and caregivers.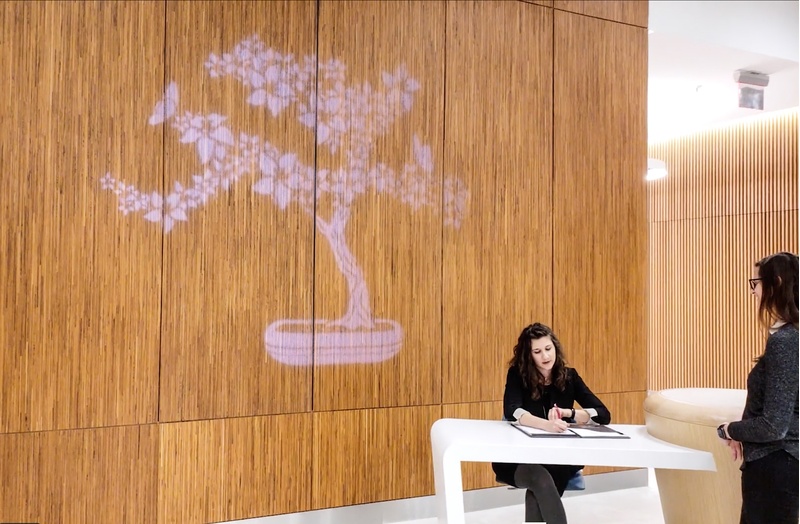 The main lobby hosts the welcome wall, Dreams in Fiber Optic Wood, featuring images in motion that glow directly through the wood of the building.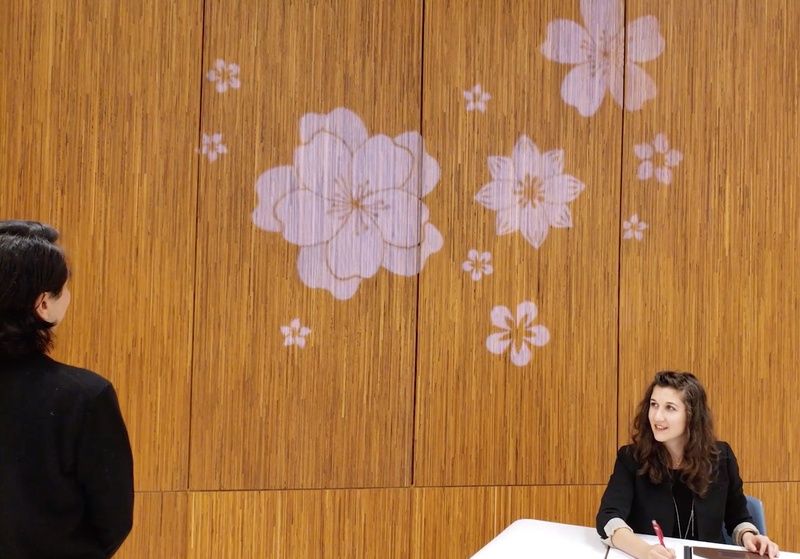 Inspired by nature, the dreams include koi fish, butterflies, flowers and bonsai trees, all constantly changing with the seasons.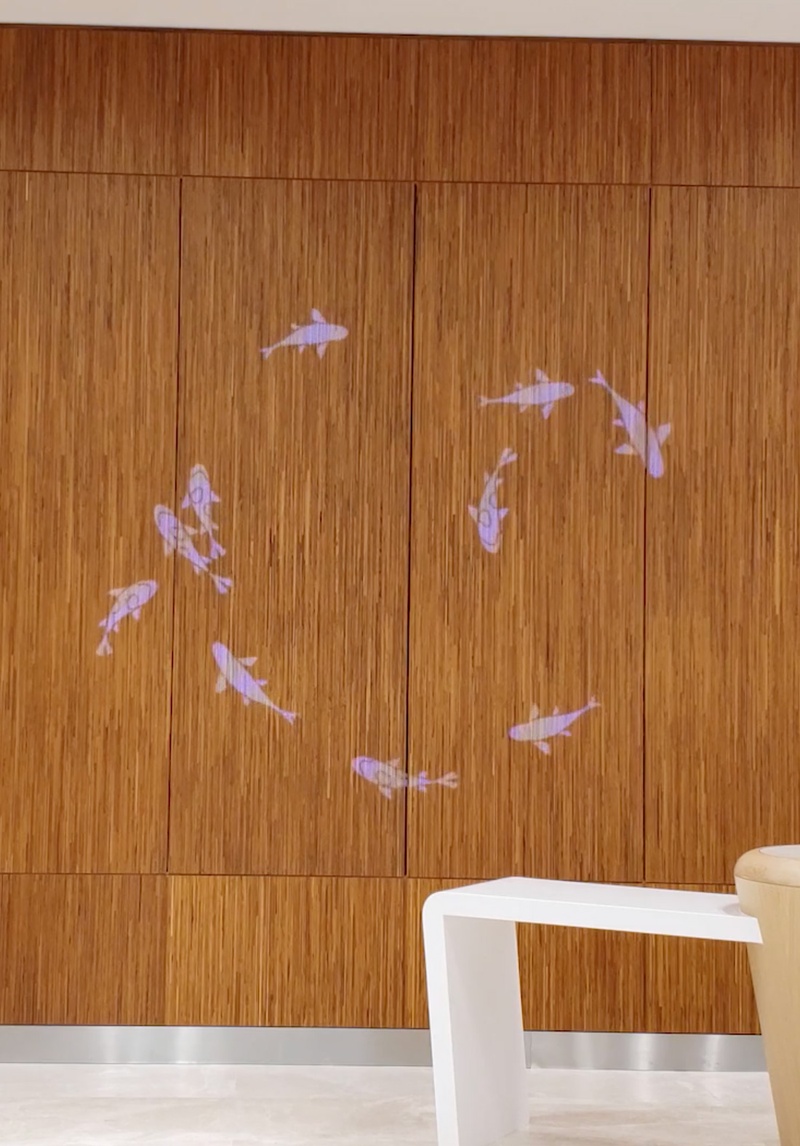 The effect is deliberately meditative and atmospheric so that it can be viewed for one minute or one hundred, catering to both newcomers and those who must see it many times over.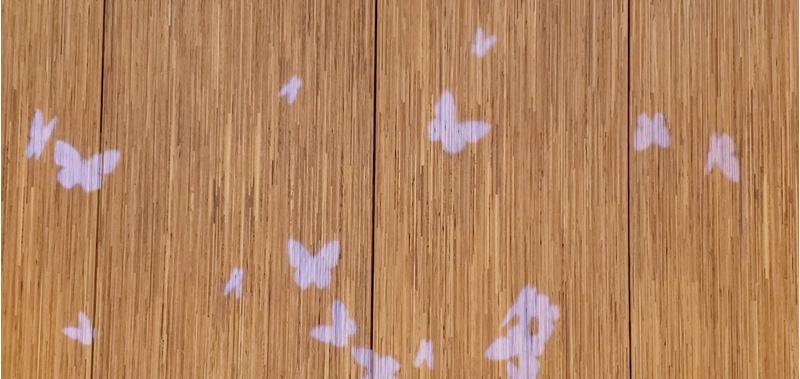 Because light passes through thousands of actual tiny holes in the wood, a special approach was required to create the original animated sequences.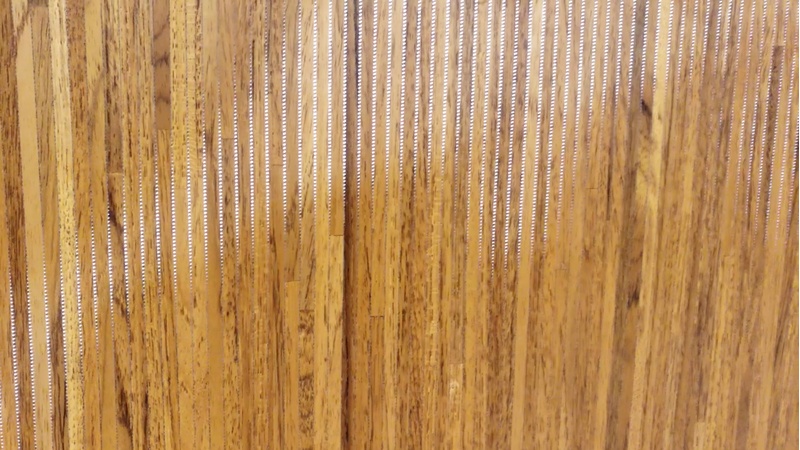 The effect of the fiber optic wood is to make a solid wood wall become momentarily transparent when light is applied to it from behind. Viewers cannot tell where the images are coming from, or how they work, which brings an element of delight that helps to engineer the moment of positive distraction.