C&G Partners developed the comprehensive wayfinding and donor signage program for the Barbara Walters Campus Center at Sarah Lawrence College. The Center honors broadcast pioneer and SLC Alumni, Barbara Walter, and identification of this legendary woman journalist crowns numerous entrances.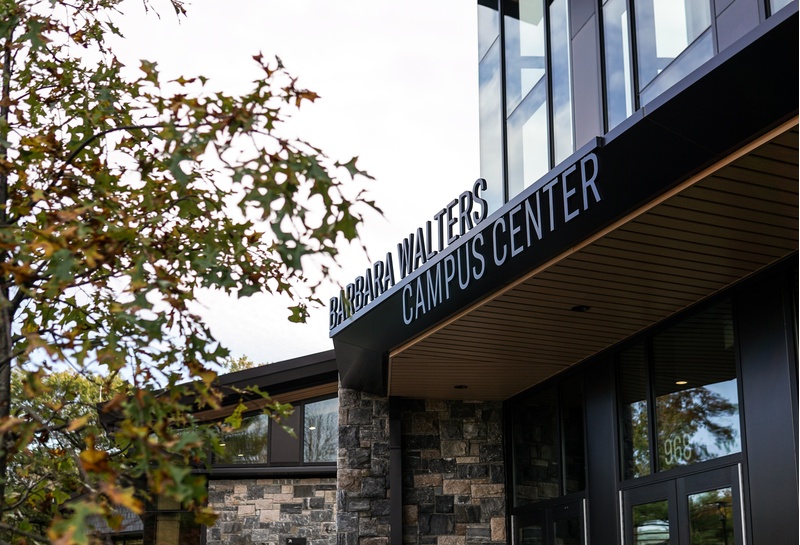 Planned by KSS Architects, the Center is built with staggered fieldstone, faceted glass, and wood accents that are reflected in the signage's coursing and materials.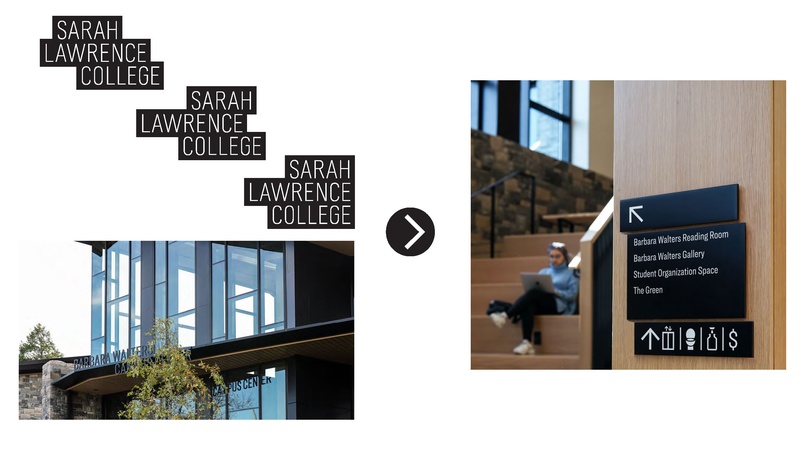 Wayfinding leads visitors to-and-from the Center reinforcing the complex as the new heart of campus.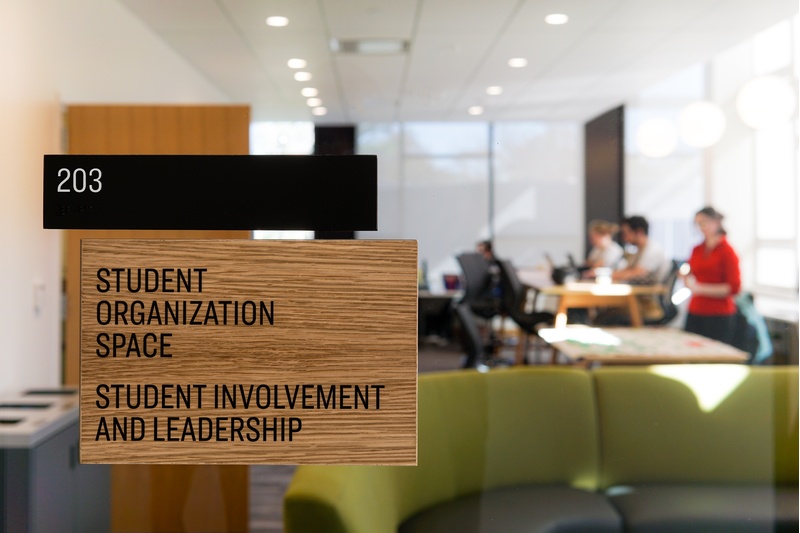 This reserved signage program was completed in a fast-track manner using efficient method of design and building methodology.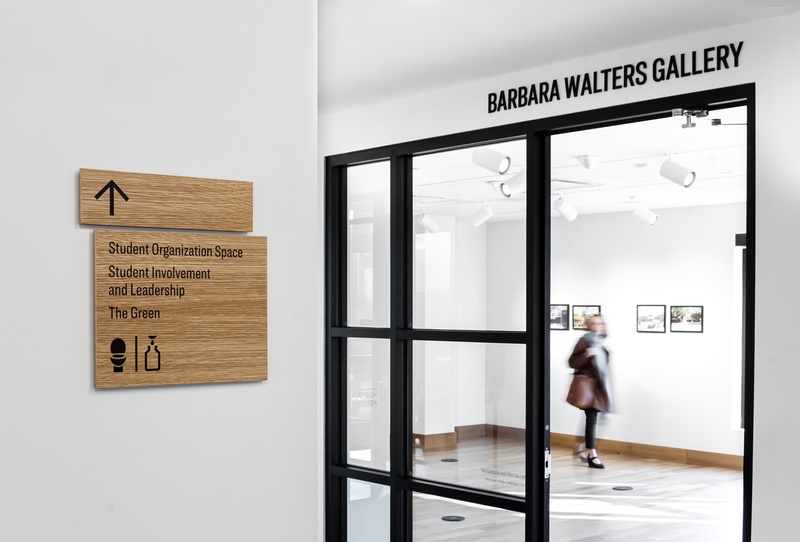 This holistic signage design for higher education knits together various architecture and expanding campuses, and is often a cost-effective solution for expressing an academic institution's transformation.