Fresh
July 30, 2021
C&G's Newest Partner, Alin Tocmacov, Focuses on the Phygital
C&G Partners is thrilled to announce that Associate Partner, Alin Tocmacov, has been promoted to the role of Partner of the firm, joining studio Partners Jonathan Alger, Maya Kopytman, and Amy Siegel. Alin is an exhibit and experience designer with over two decades' background leading multi-disciplinary creative teams for clients in Europe, the Middle East, Canada, and the United States. His projects focus on the "phygital," the intersection between physical and digital design experiences.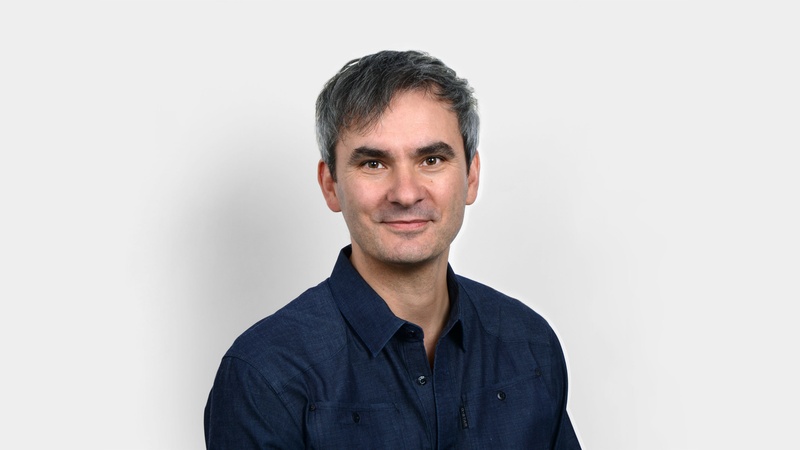 Alin joined C&G Partners in 2014, where he has managed major award-winning projects for the firm's cultural and non-profit clients, including The Bill and Melinda Gates Foundation, Memorial Sloan Kettering, National Archives and Records Administration, and Little Island.
He has been a steady and positive guiding spirit for the studio since he joined, bringing warmth to everything he does.
Originally from Switzerland, Alin has a Master's degree of Architecture from the École Polytechnique Fédérale de Lausanne. His career began with the founding of his own design studio, aiming to bridge the gap between the two-dimensional world of visual media and spatial environments. After a half-decade based in the United Kingdom as a senior exhibit designer with Haley Sharpe, he relocated to the United States in 2006. Prior to joining the firm, Alin worked at Rockwell Group with some of the world's most renowned brands, including Google, Coca-Cola, and Swarovski, creating experiences that translate brands' core values into inspiring environments. Alin is a member of the Society of Experiential Graphic Design and the American Alliance of Museums.
Along with the other studio Partners, Alin will lead key projects and be a voice to steer the future of the company. This is part of the continuing evolution of the firm, to bring the power of design to mission-driven organizations.