Our Dedication to Discovery branded takeover of the Stavros Niarchos Foundation–David Rockefeller River Campus wins an American Graphic Design Award from Graphic Design USA (GDUSA). The Rockefeller University celebrated the opening of its new, two-acre River Campus with a commemorative event. The Campus project spans four blocks with expansive laboratory spaces, beautiful landscaping, and inspiring East River views, developed with landmark support from the Stavros Niarchos Foundation (SNF). C&G Partners began by developing the event name, Dedication to Discovery, and logo consisting of a block-like structure inspired by the building itself and the idea of how scientific discovery involves modularity.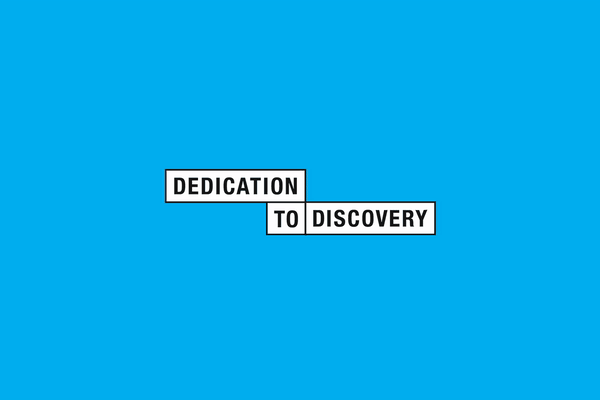 The logo design allowed for an easy configuration into a variety of formats across various event assets, including printed materials such as the opening day program, physical signage, and digital installations like the motion graphics takeover that was featured on the campus's new digital signage program. 
The Dedication to Discovery color palette consists of a bright blue and green, which represents the river and sky on a bright summer afternoon, and the greenery that the expanded campus provides on its garden level.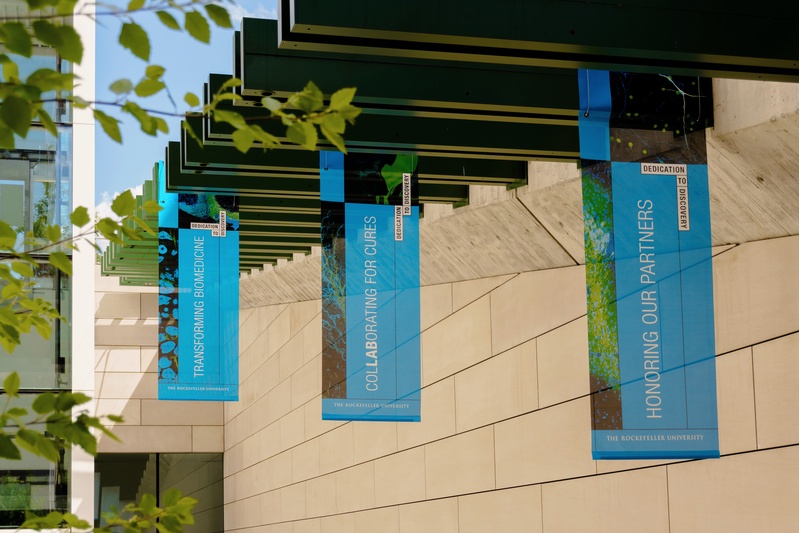 A selection of scientific images from actual University research was treated to match the green and blue against a sharp black background. This treatment builds upon the institution's print communications suite that turns bioscience into modern art.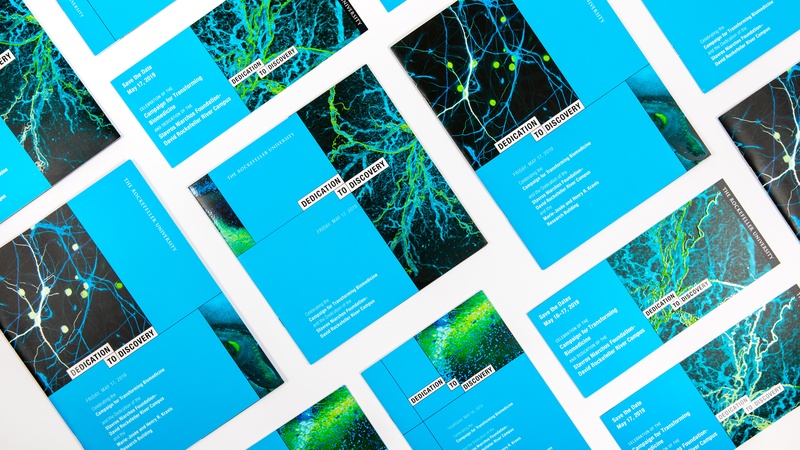 The event branding was extended from the logo to create a system of Mondrian-like grids where the logo is the keystone, holding images and type suspended within thin black lines. The branded takeover included environmental graphics for both celebratory placemaking purposes, as well as wayfinding to locate each building and activity.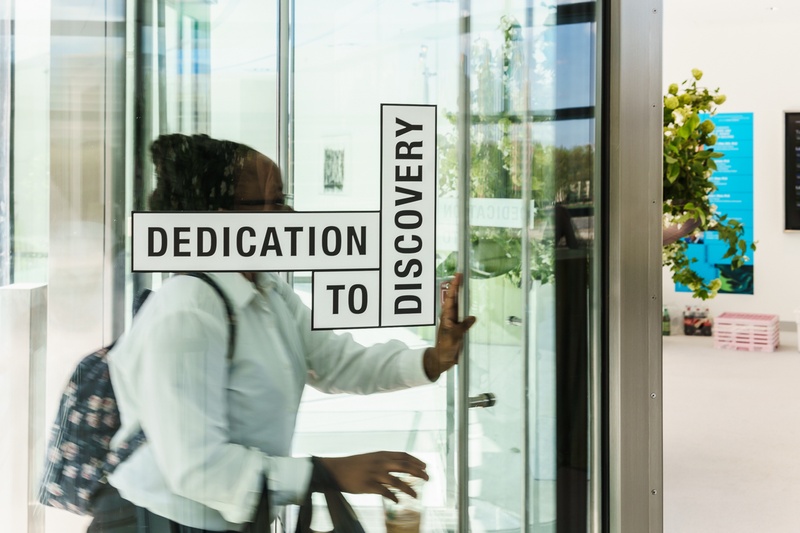 The project included an in-depth strategy regarding sign types and locations since the sprawling two-acre facility required signage that lets guests know they are still in the appropriate event area but also continue to direct them where all the activities are.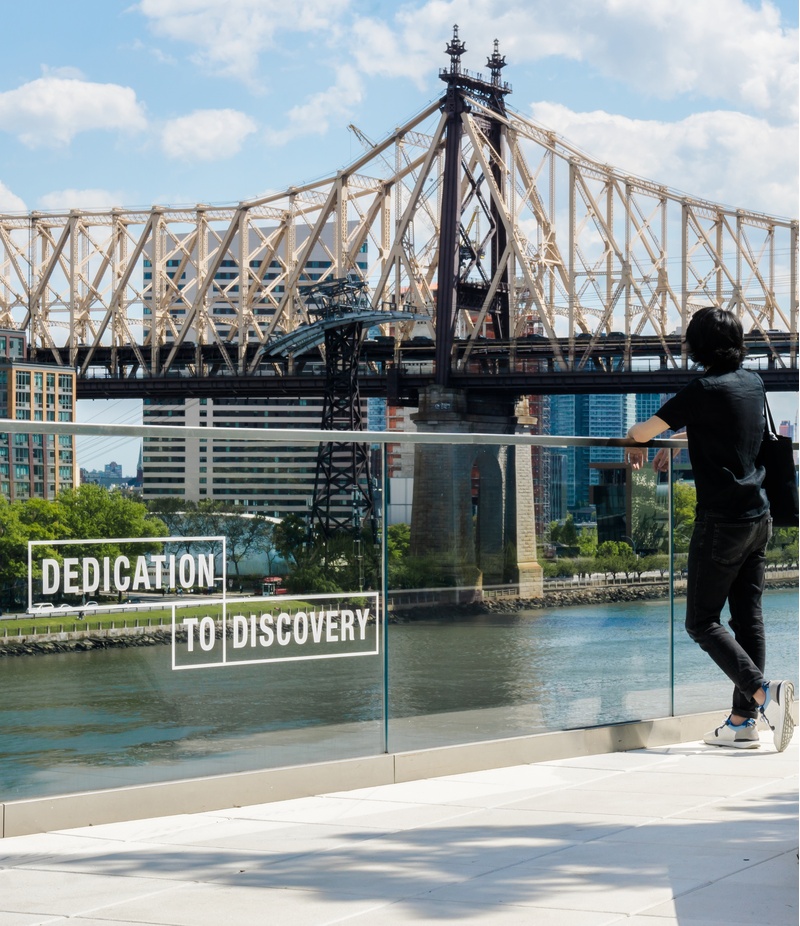 In addition to the Dedication to Discovery branded takeover, C&G Partners designed and deployed a new, sophisticated digital signage system that more effectively communicated the University's original system of printed posters.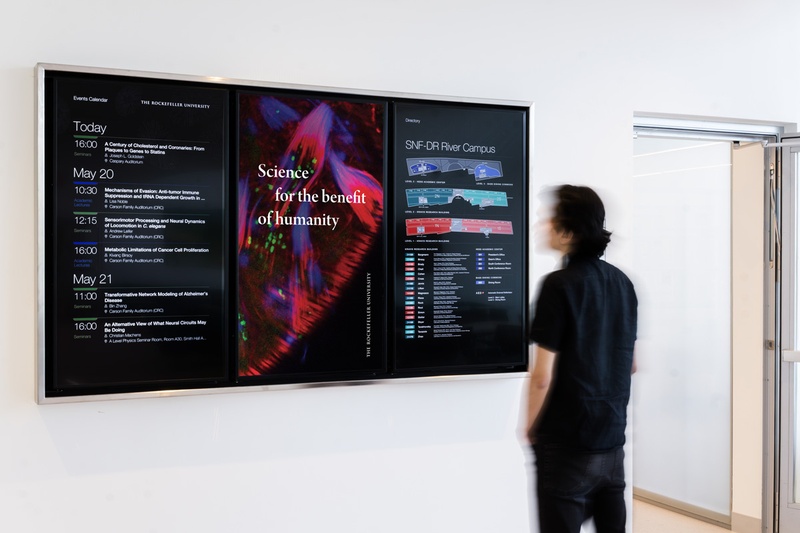 C&G also developed new campus-wide wayfinding signage and a donor sign system for the expansion, designed by Rafael Viñoly Architects. The updated campus map was similarly created to reflect the verdant landscape of the River Campus and echo the character of hand-painted cartography.