One of the major milestones on the annual design calendar has just appeared on newsstands: PRINT Magazine's Regional Design Awards issue. This year two of the firm's projects have been honored: the Against the Odds exhibition at the Museum of Jewish Heritage, and a monograph of the firm's recent exhibit and environmental designs at the West Point Foundry Preserve in Cold Spring, New York.
Against the Odds encourages visitors to learn about the experiences of WWII-era Jewish refugees and their rescuers through images, original documents, first-person accounts, and multi-sensory interactive design elements. The exhibition is dominated by "paper walls" that represent the significant bureaucratic barriers and extensive paperwork that stood in the way of this heroic undertaking.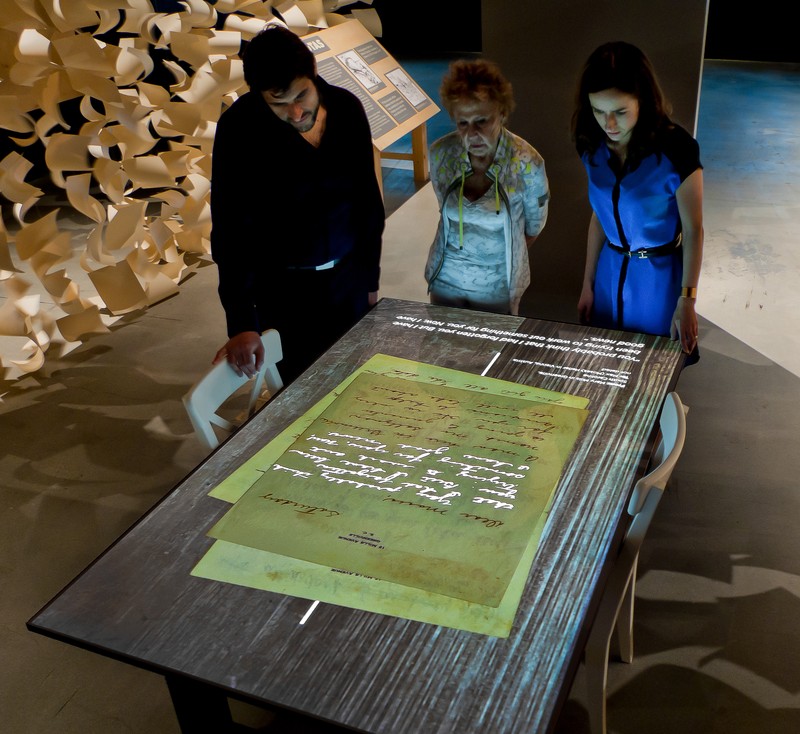 The firm's monograph for West Point Foundry Preserve uses a striking dimensional version of the Preserve's new logo as its cover, and takes readers on a detailed zone-by-zone journey through the site's exhibits, installations, and rich Civil War-era history, tracking its evolution from a neglected former Superfund site into a centerpiece of land and heritage management.