The firm recently unveiled its program of exterior signs, map kiosks, and site graphics at the 9/11 Memorial Plaza in Lower Manhattan.
The exterior sign program is rooted by serene directional kiosks, which offer wayfinding and visitor information both within the Memorial Plaza and for the surrounding neighborhoods.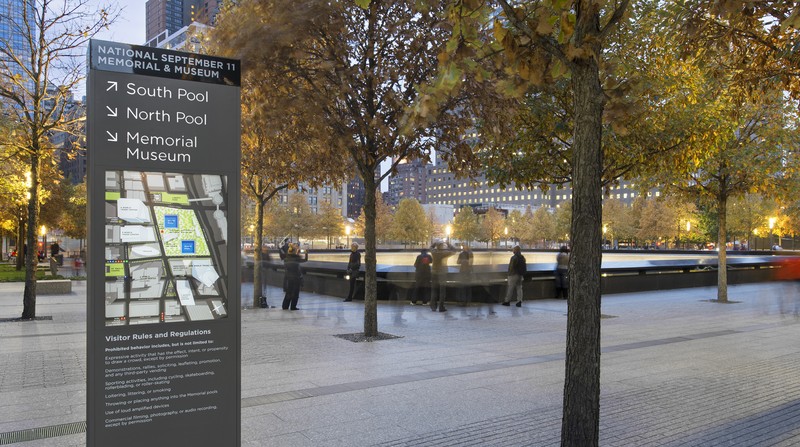 The Museum opened in May, 2014, with a wayfinding system of stark, pin-mounted letters fastened directly to the walls of unfinished concrete, heightening the dramatic scale of the central displays and aligning with the material-driven severity of the interior spaces.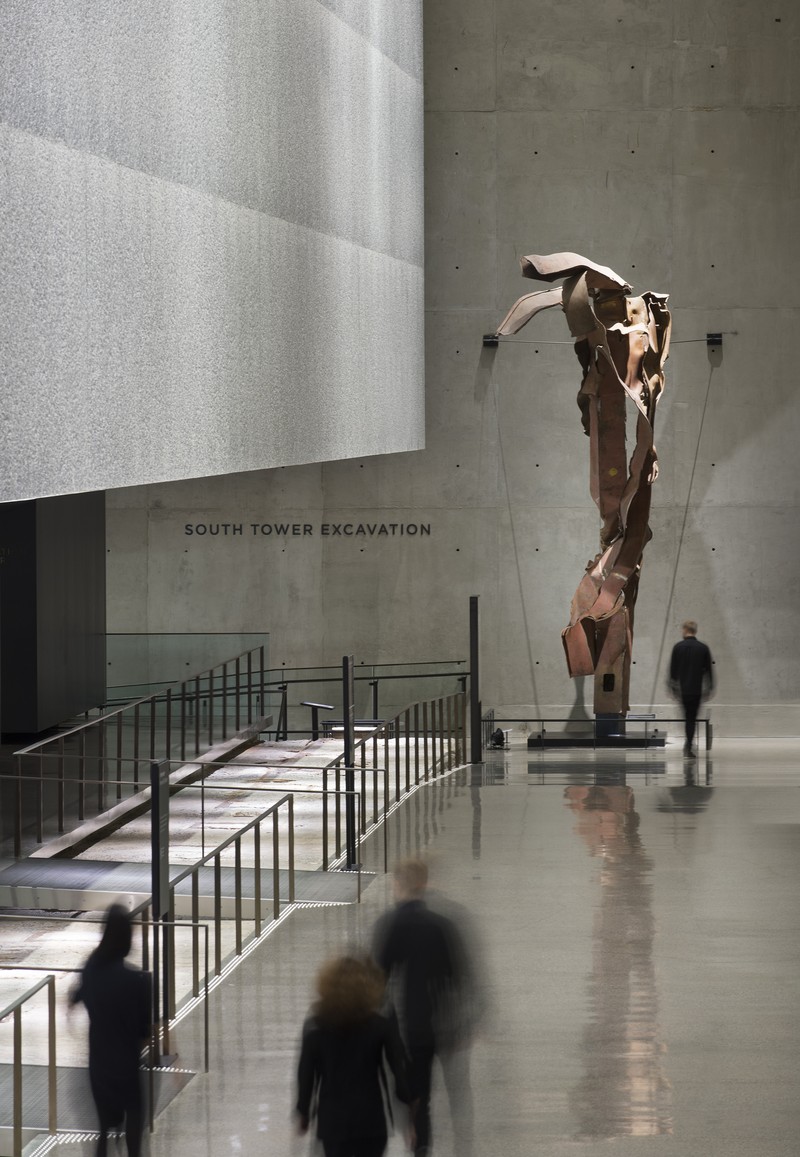 A key central exhibit in the Museum itself was, coincidentally, designed by the firm in 2001, as part of a walking tour on Lower Manhattan's history. One of the only surviving ground-level artifacts from WTC Plaza, the interpretive sign was installed just months before the tragic attacks. Constructed of durable porcelain enamel and bronze fittings, and virtually unscathed today, it stands in contemplative contrast with many of the Museum's powerful displays.