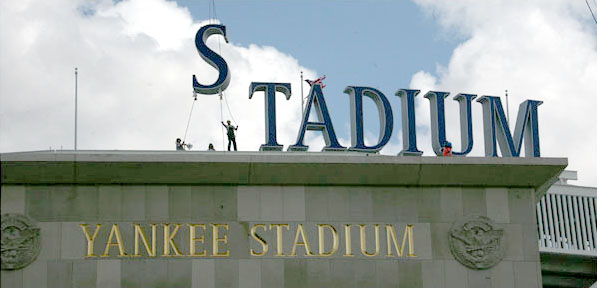 C&G Partners is working on signage, architectural graphics and exhibits at the new Yankee Stadium, opening in April 2009. Today the Times ran an image of the

main sign being installed

(shown here) alongside an article about security at the last game. Caption: "Yes, they really are serious about it…" Photo by Librado Romero.