Innovation in Bloom is an innovative display created by C&G Partners as part of New York Botanical Garden's Wild Medicine exhibit and annual Gala. The exhibition, sponsored by Pfizer, has been recently installed as a central lobby display within Pfizer's midtown Manhattan headquarters.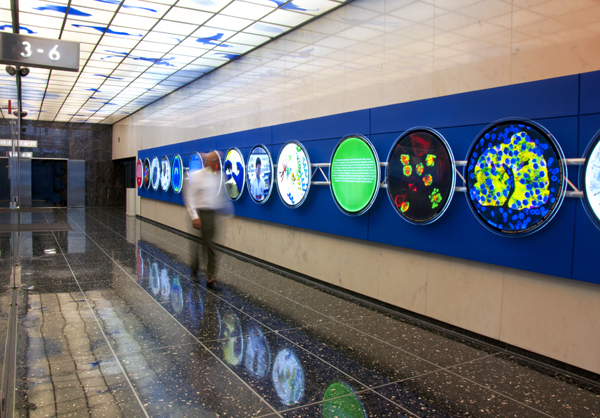 The surprisingly thin, internally-illuminated "lenses" highlight the company's forward-facing work in research, development and hard-science, while also showcasing the vibrant microphotography produced in Pfizer's own laboratories.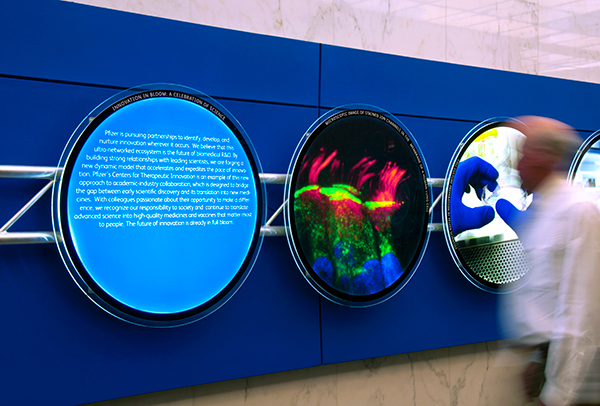 Located in the highest-traffic area of Pfizer's headquarters, the exhibit will remain in place through 2013, before becoming a permanent installation in the company's Washington DC labs in early 2014.