Pfizer recently commissioned the firm to design a temporary exhibit for the Garden's Annual Gala, a major celebration for donors and stakeholders, held in conjunction with the Wild Medicine exhibit.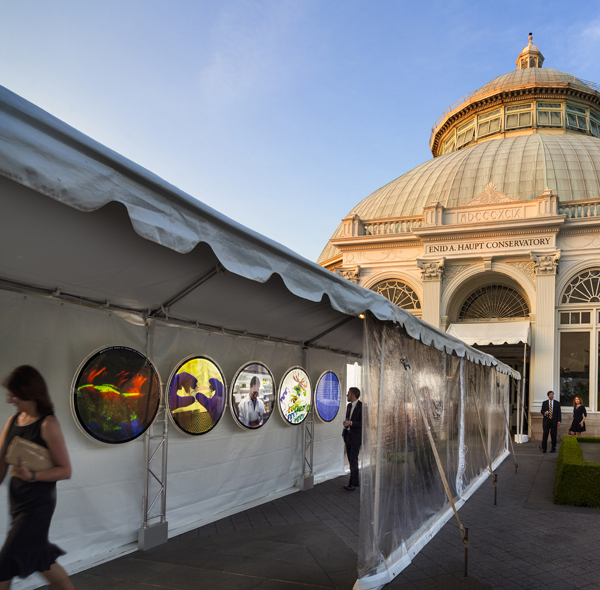 Innovation in Bloom is set within sleek, LED-powered lightboxes. The circular forms evoke the microscopic observations that drive modern science, and highlight Pfizer's commitment to state-of-the-art science.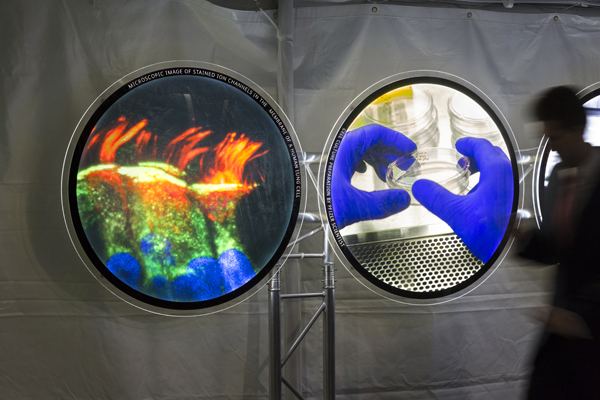 The one-night-only exhibit was staged along either side of a processional tent between Wild Medicine and the Gala.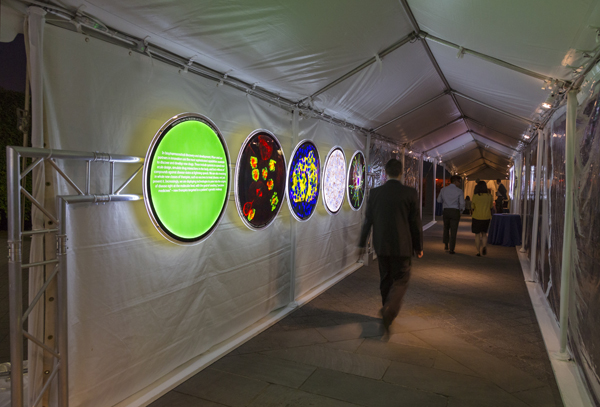 All 700-plus guests also received a monograph version of the exhibit as a keepsake.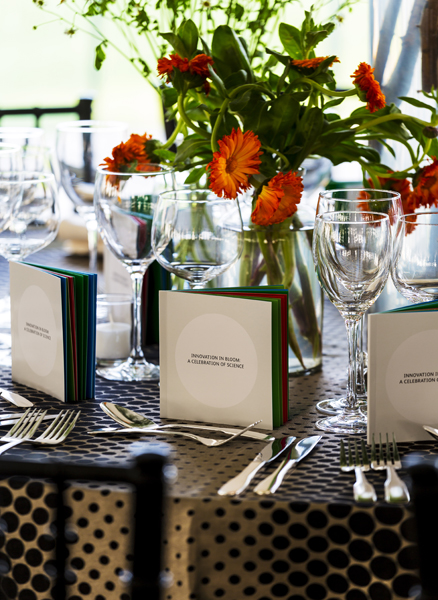 Based upon the success of the exhibit, the display will soon be a temporary feature at Pfizer's New York headquarters, followed by permanent installation later this year in the company's DC-area labs.