ITHAKA, the parent organization to a suite of influential non-profits in the academic sector, recently launched a new website designed by the firm. Interesting features include bottom-based navigation, a vertical image carrousel and full mobile optimization.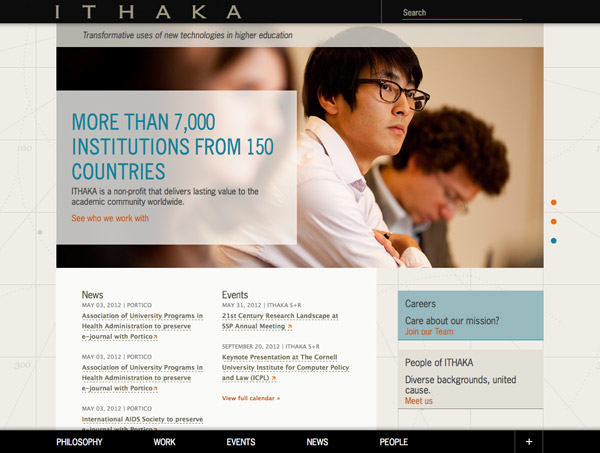 ITHAKA's website redesign served to clearly highlight their three services – JSTOR, Portico (a previous CGP client) and Ithaka S+R – as well as visually position their online presence to match its place in the higher education community.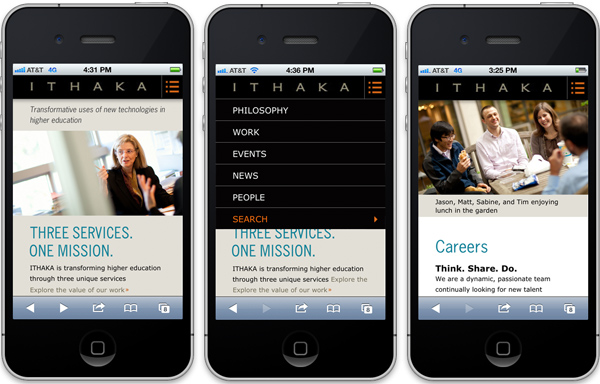 The site uses a sticky header and footer, cleanly framing the content and revealing a site map and extras on demand. The events area showcases the organization's conferences and forums that bring together leaders in the field, for use as a resource for materials and downloads, both before and after the event occurs.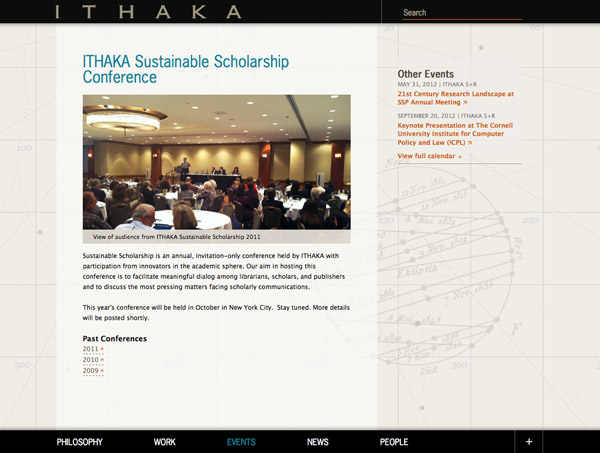 See the new site here.