On May 1st, at the annual American Association of Museums conference in Minneapolis, Senior Designer Mariano Desmarás, Chair of the Latino Network Professional Interest Committee (LNPIC), organized and moderated an LNPIC roundtable, where US and Latin American museum professionals discussed avenues for cooperation and common challenges faced by their respective institutions.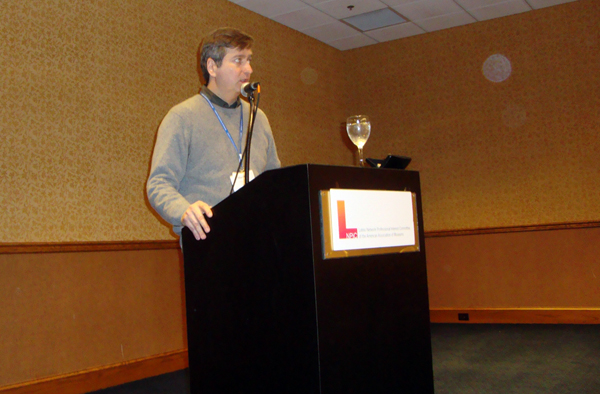 More than 20 museums and cultural institutions were represented, hailing from Mexico, Brazil, Cuba, Chile, Honduras, El Salvador, Puerto Rico, and the United States, among many other countries. The featured speaker, Gilberto Cárdenas, one of the most esteemed Latino museum leaders in this country and director of the Institute for Latino Studies, described the recent efforts of the Office of the American Latino Commission in securing a permanent home for the National Museum of the American Latino on the Mall in Washington DC.
Additional attendees included Carmen Gaitán Rojo, Director of the Museo Nacional San Carlos (Mexico) and the new director of AAM, Meme Omogbai, who congratulated the attendees on their efforts and advocacy for Latino audiences, representation and heritage both in America and abroad.