Associate Partner Maya Kopytman and her team recently launched a redesigned website for Portico, a nonprofit that provides digital preservation services to libraries and publishers within the educational community. The website needed to more clearly communicate their offerings and expertise in the field of digital preservation, while positioning themselves as the leading and the most trusted service among their competitors.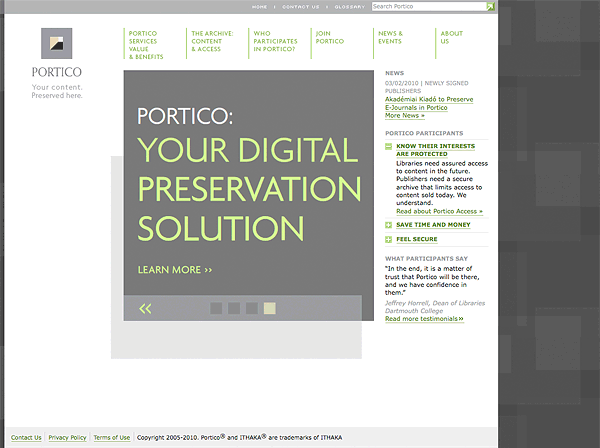 The first step in enhancing their website was to speak to their related yet distinct audiences – libraries and publishers – and address their individual needs clearly and assuredly in an upfront manner. This was achieved by creating clear pathways in the navigation to provide transparency in Portico's unique processes, including a click-thru tour of the preservation steps in the archive.

To further stand apart from the competition, Google maps was used to articulate Portico's global positioning in their field.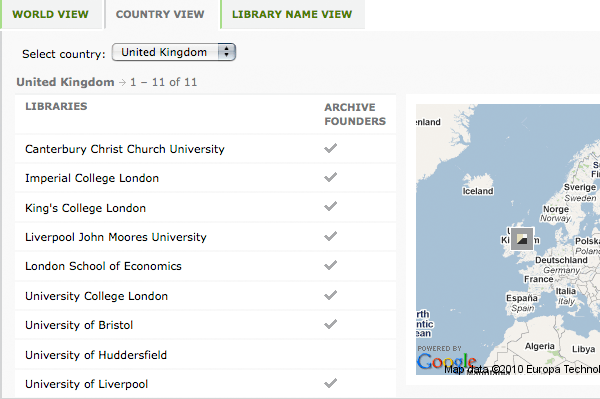 Once the functionality was set, a new graphic treatment was applied, still in keeping with the original Portico logo and branding. Accented green appears throughout adding a sophisticated vitality while highlighting clickable and interactive areas. The wealth of information that is preserved in Portico also appears in throughout the website with the use of a global and dynamic "Facts & Figures" counter, enumerating the breadth of their archive. The finished upgrade has a polished, professional and comprehensive feel, all fitting for an organization that embodies these qualities and now has them within its online presence. See the Portico website redesign for yourself here.