C&G Partners has just designed a set of web, print and video pieces for The Helmsley Charitable Trust, a non-profit that aspires to improve lives by supporting exceptional nonprofits and other mission-aligned organizations in the U.S. and around the world in health, selected place-based initiatives, and education and human services.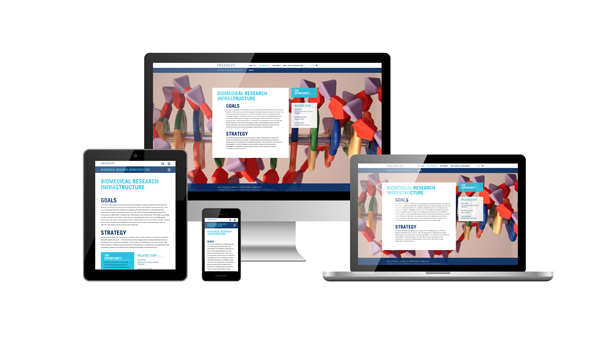 Striving to make a meaningful impact in these areas, the Trust employs not only significant financial assets, but also a rigorous and results-oriented approach and a keen understanding of the relevant issues, needs and opportunities.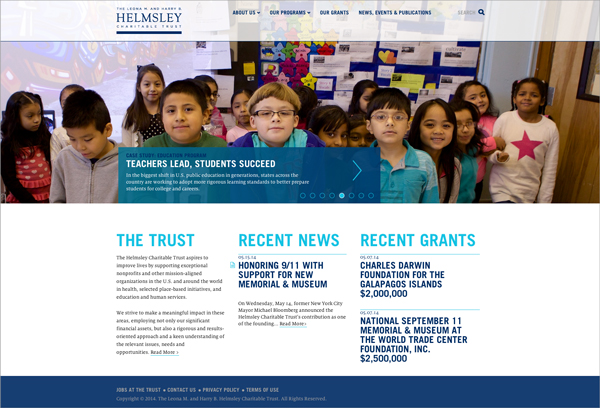 The Trust's website outlines the organization's primary areas of support in a cohesive fashion, highlighting their results-oriented approach and deep understanding of the specific programs run by the Trust.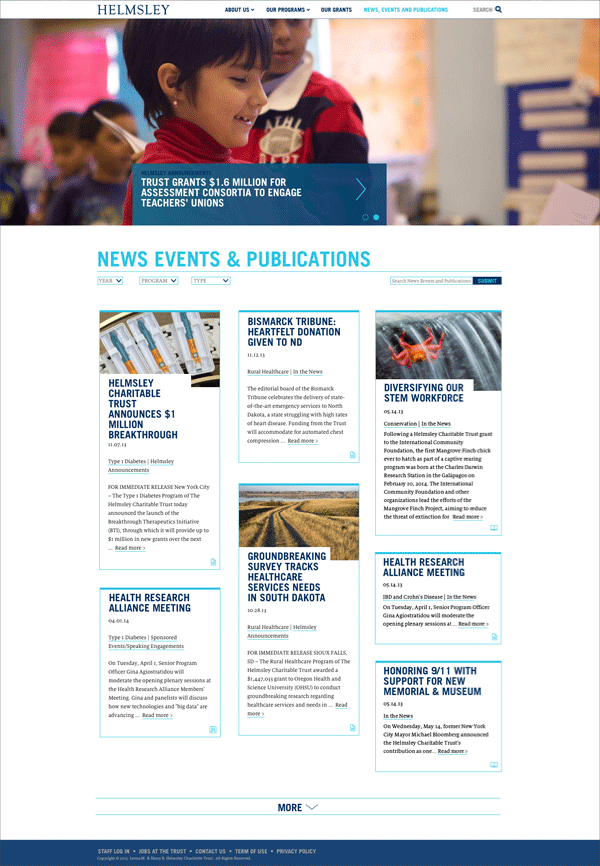 The first in a series of program-specific publications, the Conservation brochure highlights the Trust's Conservation Program, working to resolve environmental threats in ways that ensure the well-being of local communities while sustaining natural resources and protecting biodiversity. This is achieved by collaborating with outstanding global and local organizations that share their mission.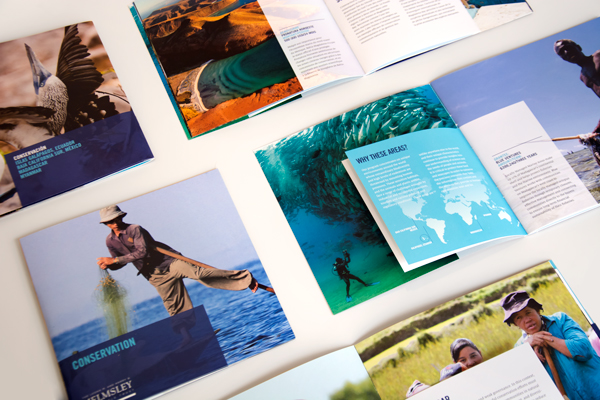 Constructed of various-size pages, the brochure presents the content in a layered fashion with arresting imagery and smaller, concise panels telling the stories behind the program. Pocket inserts provide up-to-date program-specific grants. The Conservation brochure was published in English, French and Spanish.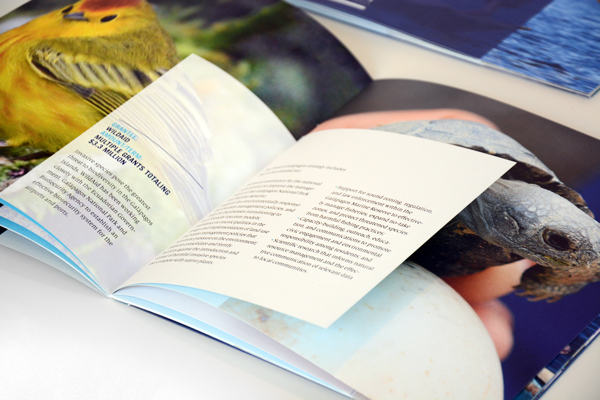 In addition to the website and brochure, C&G was executive producer and motion graphics creators for a short film introducing a potentially game-changing technology for people with type 1 diabetes. The "Bionic Pancreas" will enable continuous automated glucose monitoring and insulin and glucagon dosing, removing the need for constant and sometimes life-threatening dosing decisions and greatly easing the burden of managing T1D. The Helmsley Charitable Trust is one funder of this new system and helped sponsor the rigorous tests of the technology in some of the most extreme conditions imaginable: at several sleep-away summer camps for exceedingly active children and young adults with type 1 diabetes.
To illustrate how the Bionic Pancreas conveniently works, select scenes of campers playing outside were motion tracked in After Effects and paired with graphics that dynamically display the hands-off, real-time administration of insulin and glucagon that the Bionic Pancreas provides, allowing for the campers to fully enjoy their outdoor summer activities.