Operated by the San Diego History Center, the Junípero Serra Museum visitor experience was transformed in conjunction with the 250th anniversary of the founding of contemporary San Diego and the 90th anniversary of the Museum. An iconic regional landmark and historic site, the Serra Museum's new interpretation and core exhibition bring together divergent Kumeyaay, Hispanic and contemporary narratives. We are honored to have worked for the San Diego History Center on the project that includes numerous immersive and interactive digital presentations as well as traditional artifact and graphic displays.
The cycle of water and civilizations is used as the unifying protagonist to tell the story of San Diego around its namesake river. In the center of the Main Gallery, a circular forum encourages face-to-face dialogue inspired by the atmospheric digital installations. The circular forum has a hand-woven rug that depicts the San Diego River watershed and three hand-crafted benches with Hello prompts in Kumeyaay, Spanish, and English.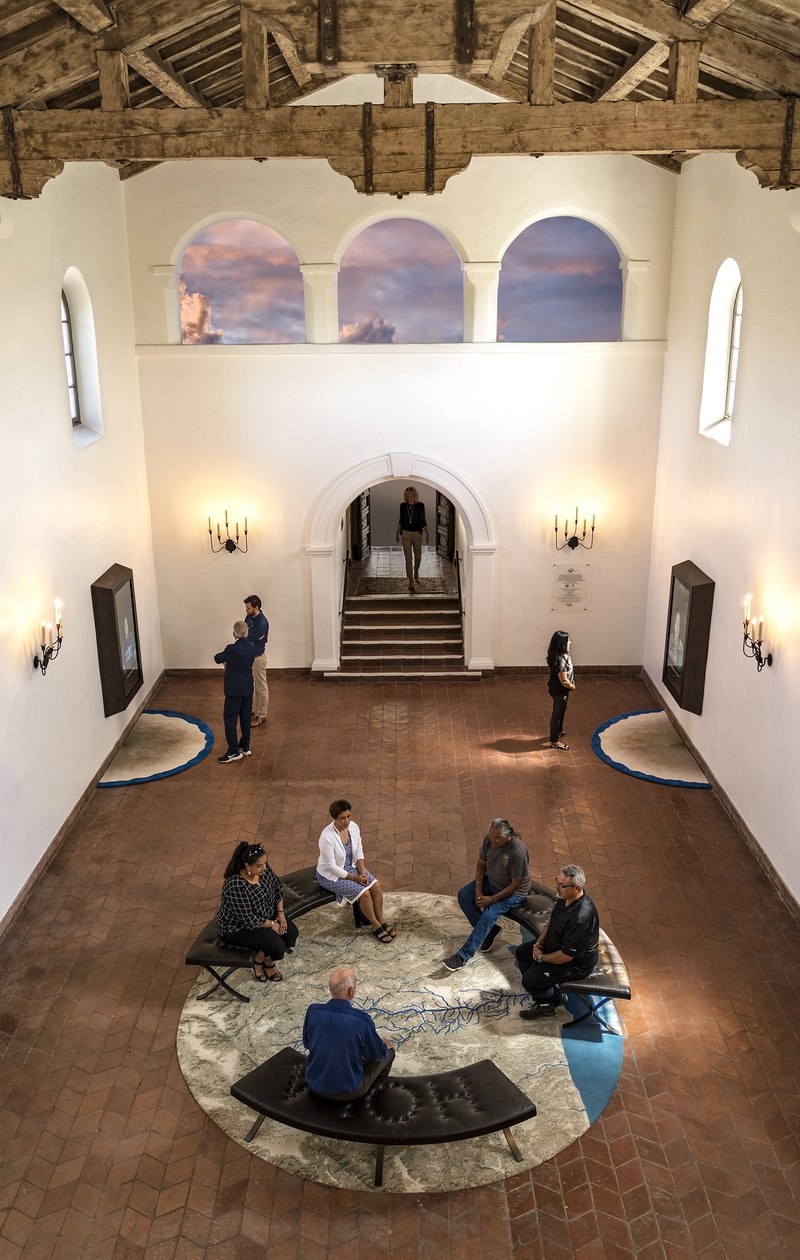 The ocean, river, and rain are central to a series of media pieces that explore the earliest history of San Diego. Rain is a media projection element in the three arched windows above the main arched entrance presenting a sunrise-to-evening depiction of clouds over San Diego.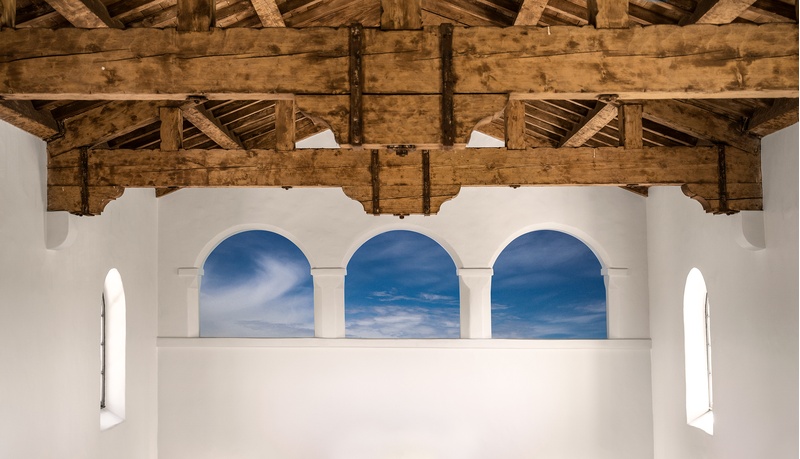 The Watershed 360 Vista allows visitors to see the City's entire watershed from headwaters to Ocean.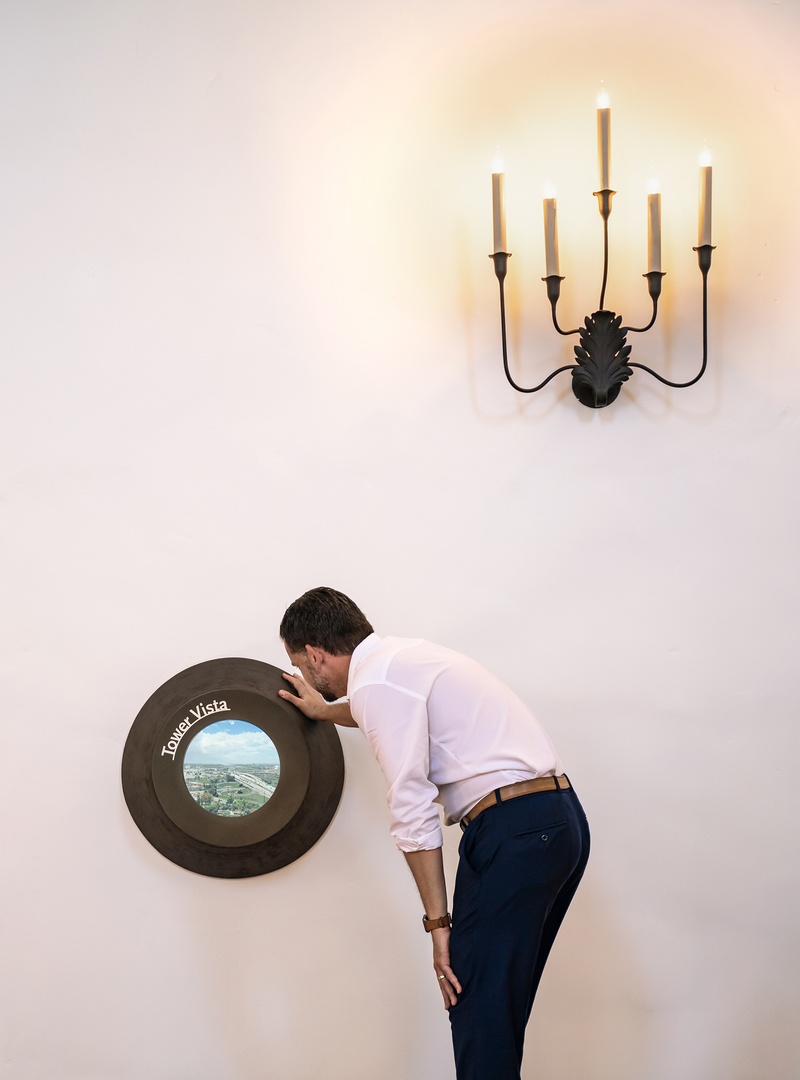 While the River Oculus Well presents full-size vignettes of places along the River that many San Diego residents have never seen.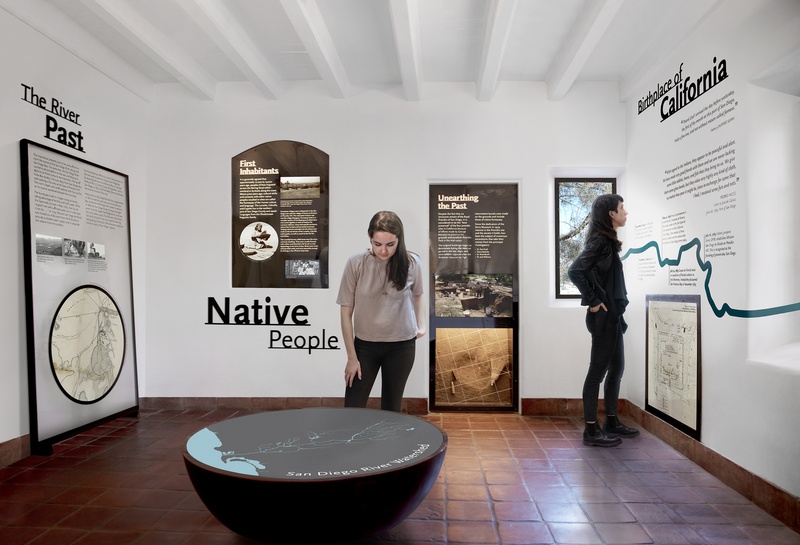 This media program works in concert with the bespoke centerpiece San Diego River Watershed rug. Woven in Nepal, measuring 12 feet in diameter and situated in the center of the room, the rug's unique design draws inspiration from local maps, the watershed, and rivers and tributaries in shades of blue, green, white and brown to depict the area.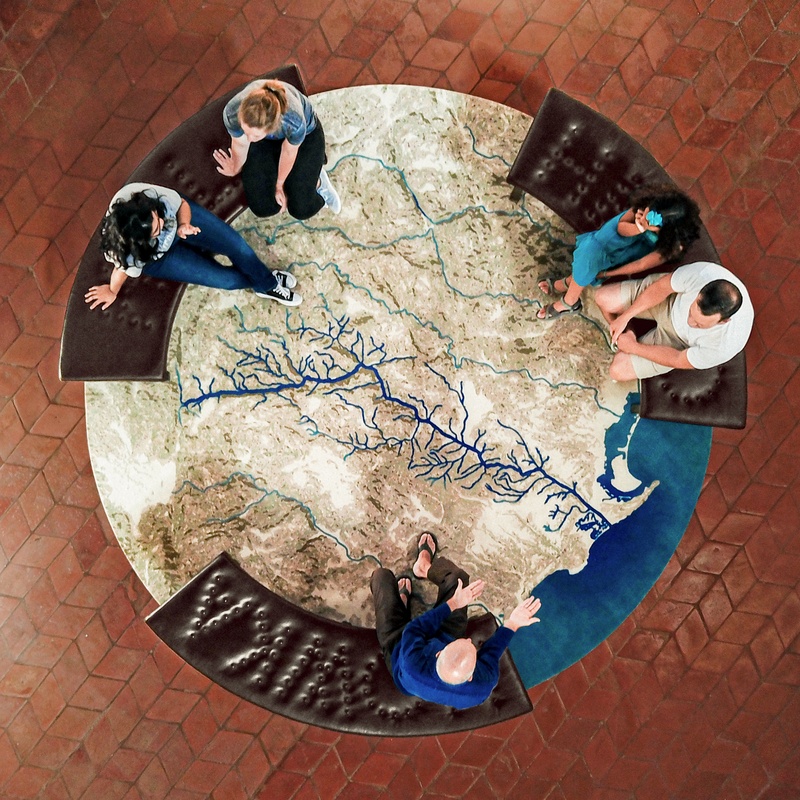 Also featured in the exhibition is a commissioned textile tapestry by Rachel Ehlin-Smith colored using dyes from natural materials. The tapestry takes a stylized underwater view looking up to the sunlight through a forest of kelp. In homage to a historical photo of the room, the tapestry is draped over the railing of a balcony.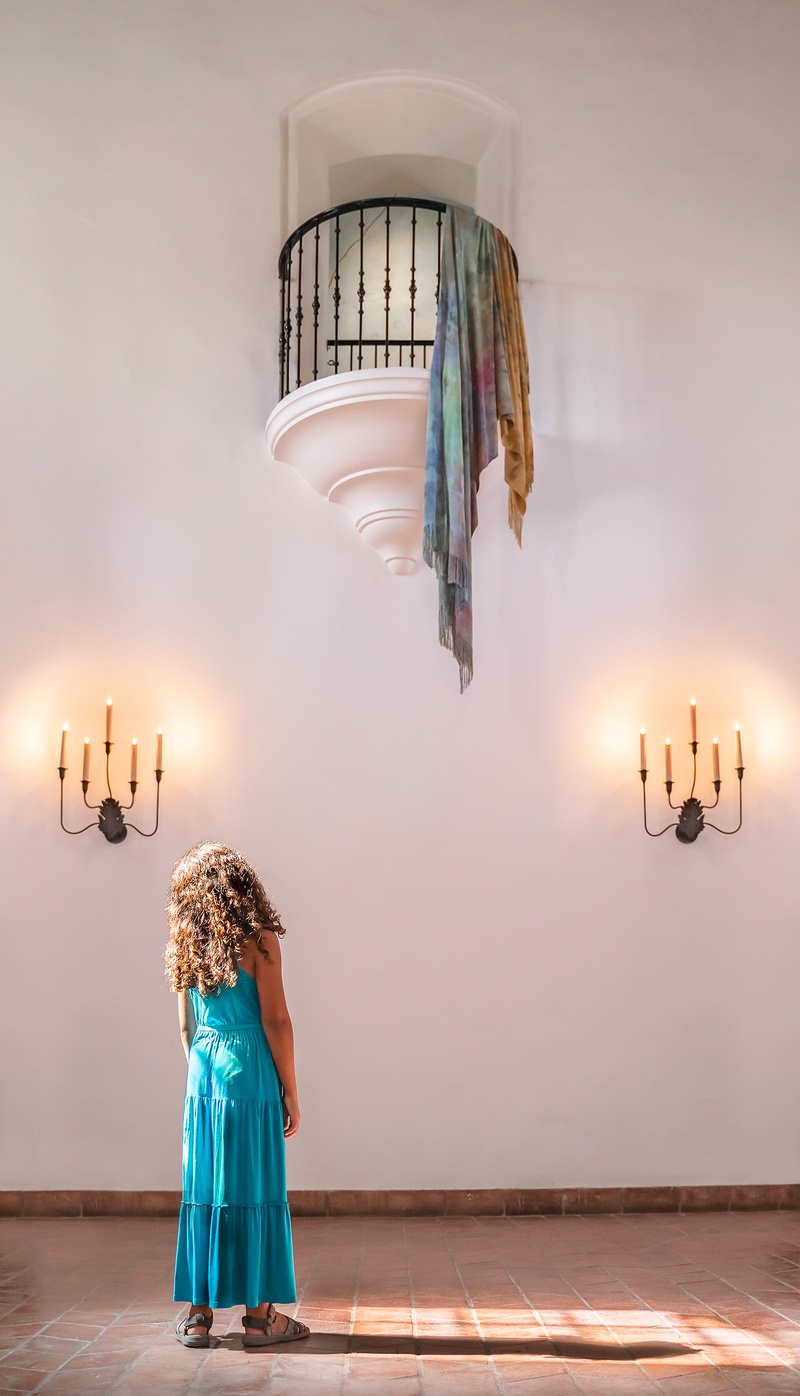 Other displays present historic photographs, quotes and artifacts in adjacent Welcome Center, Tower, and Overlook spaces.