C&G Partners is honored to have received two Silver Awards and one Honorable Mention in Graphis Design Annual 2020, which is committed to presenting and promoting the work of exceptional talent in design.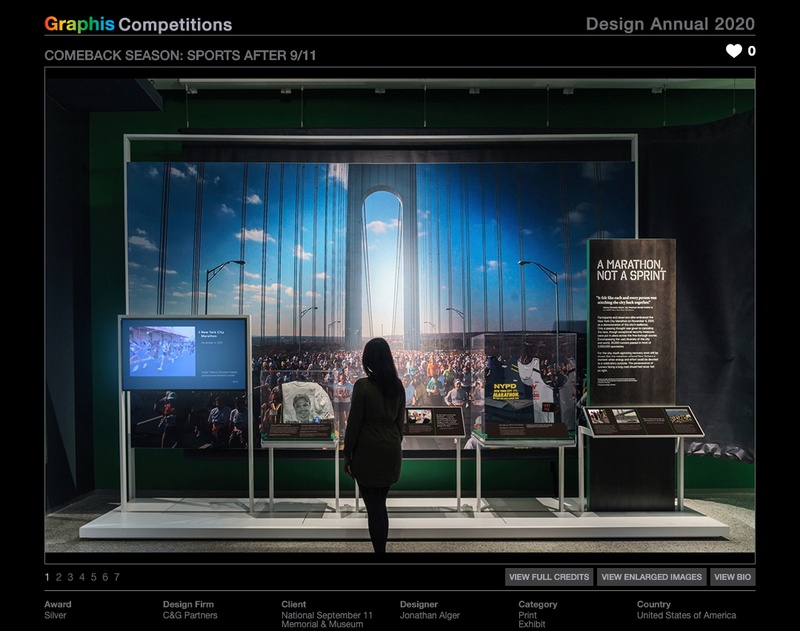 Comeback Season: Sports After 9/11 at the National September 11 Memorial & Museum wins Silver in the Exhibit category. Exploring how sports and athletes helped console a grieving nation and provided a reason to cheer again following the 9/11 attacks, the exhibition is divided into nine sections, each of which includes dramatically large images, custom short documentaries, objects from the museum's collection or on loan for the exhibit, and poignant quotes.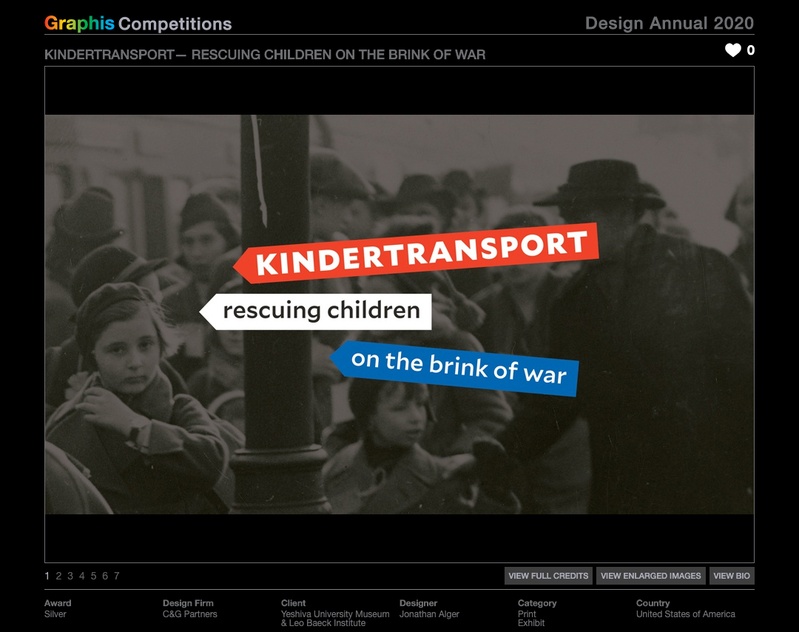 Also winning Silver in the Exhibit category is Kindertransport – Rescuing Children on the Brink of War. The emotional and thought-provoking exhibition commemorates the 80th anniversary of Kindertransport, the remarkable humanitarian mission to rescue 10,000 refugee children from Nazi-occupied Europe in the years leading up to the Holocaust.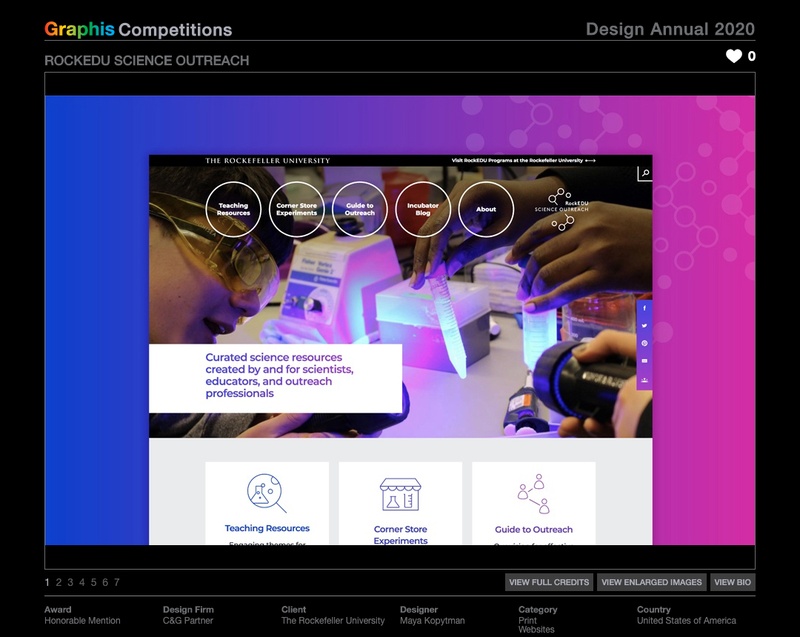 The new website for Rockefeller University's RockEDU Science Outreach program received an Honorable Mention. Aimed at bringing local K-12 students together with some of the world's greatest scientific minds, the website branding, color scheme, and iconography are all derived from scientific notation.