Just in: new images of annual reports designed by C&G Partners for The Rockefeller University, the leading biomedical research institution on the Upper East Side of Manhattan, NYC.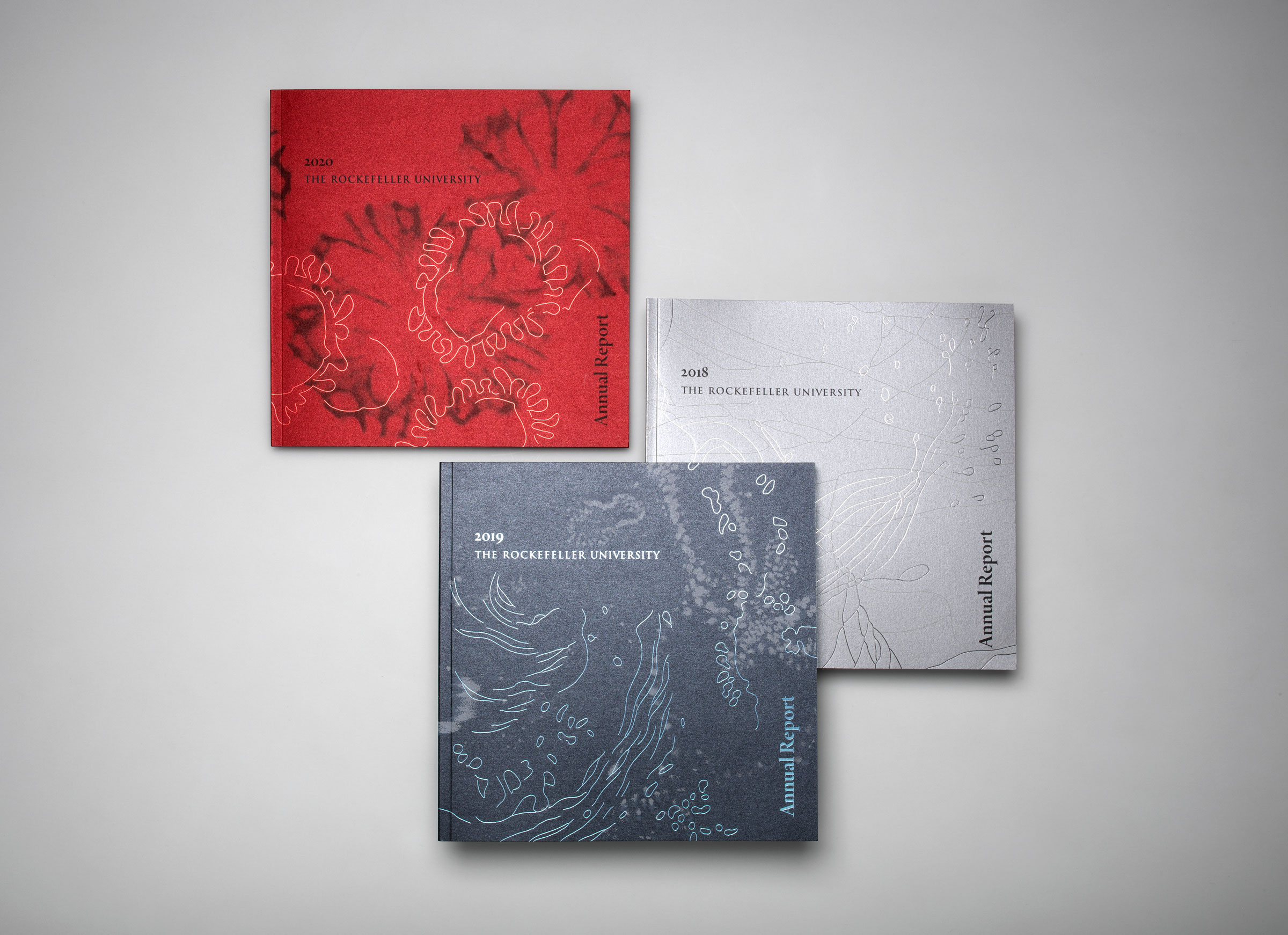 Produced each year, the annual reports showcase the university's scientific and strategic initiatives and publish operational and financial highlights. C&G Partners was tasked with highlighting the unique qualities of this remarkable institution—whose numerous accolades include 24 Nobel prizes. The firm designed the University's annual reports 2016-2021.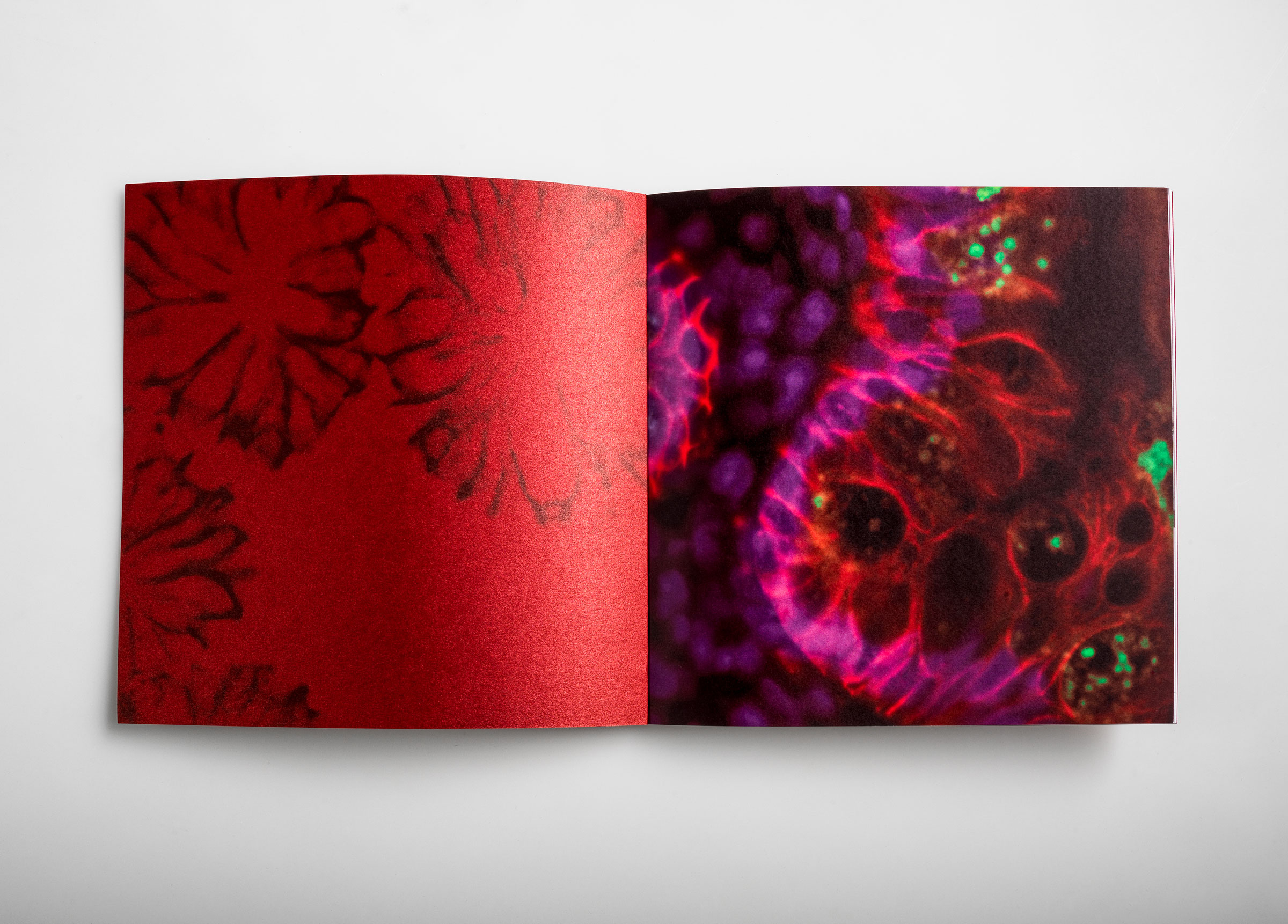 The reports are part of a larger suite of print materials that C&G Partners has been designing for the university for the past seven years.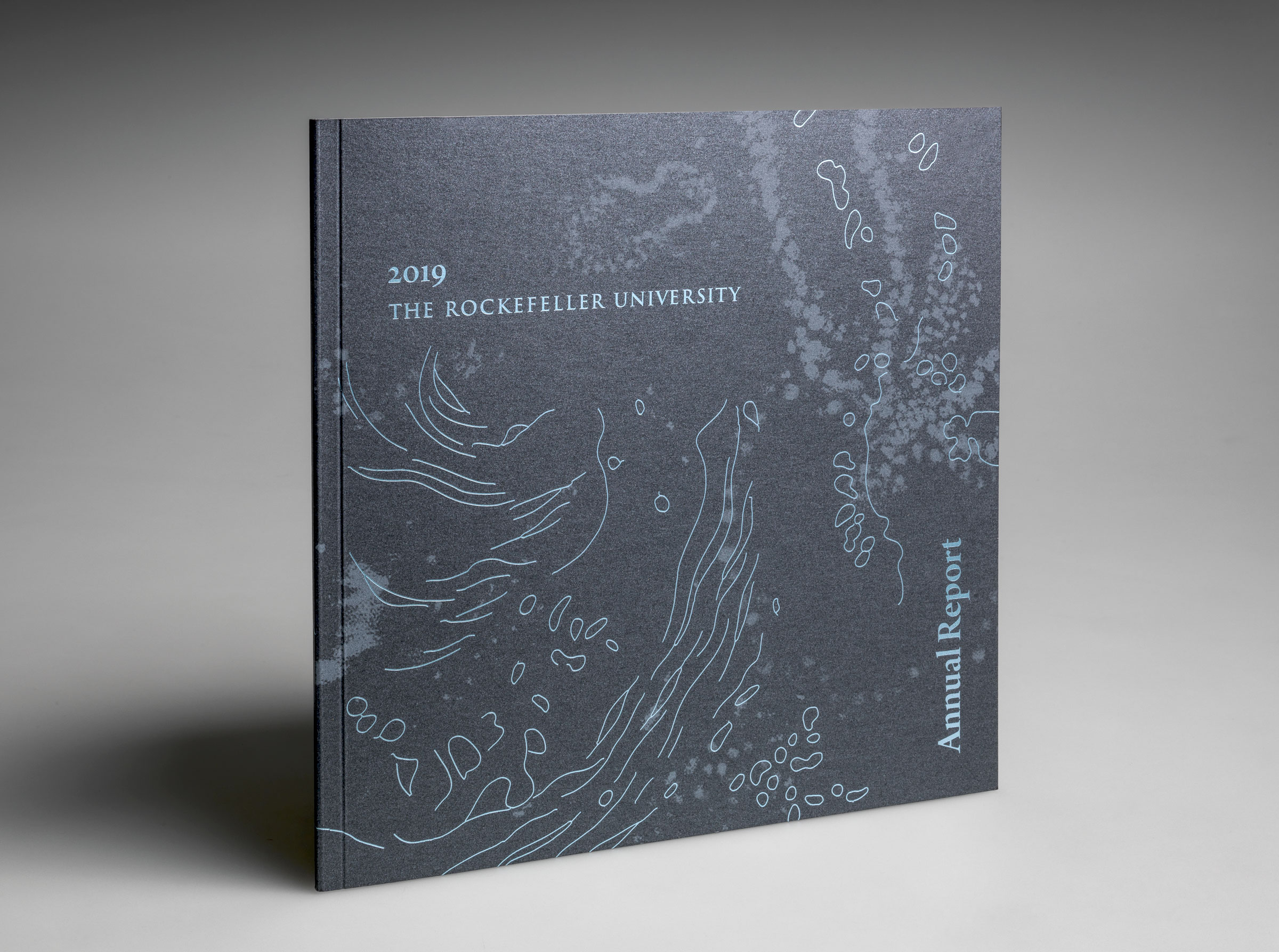 Printed and photographed superbly by our long-time collaborators, Brilliant, the use of understated premium printing techniques, specialty paper and subtle foil stamp all work together to convey a sense of quiet quality.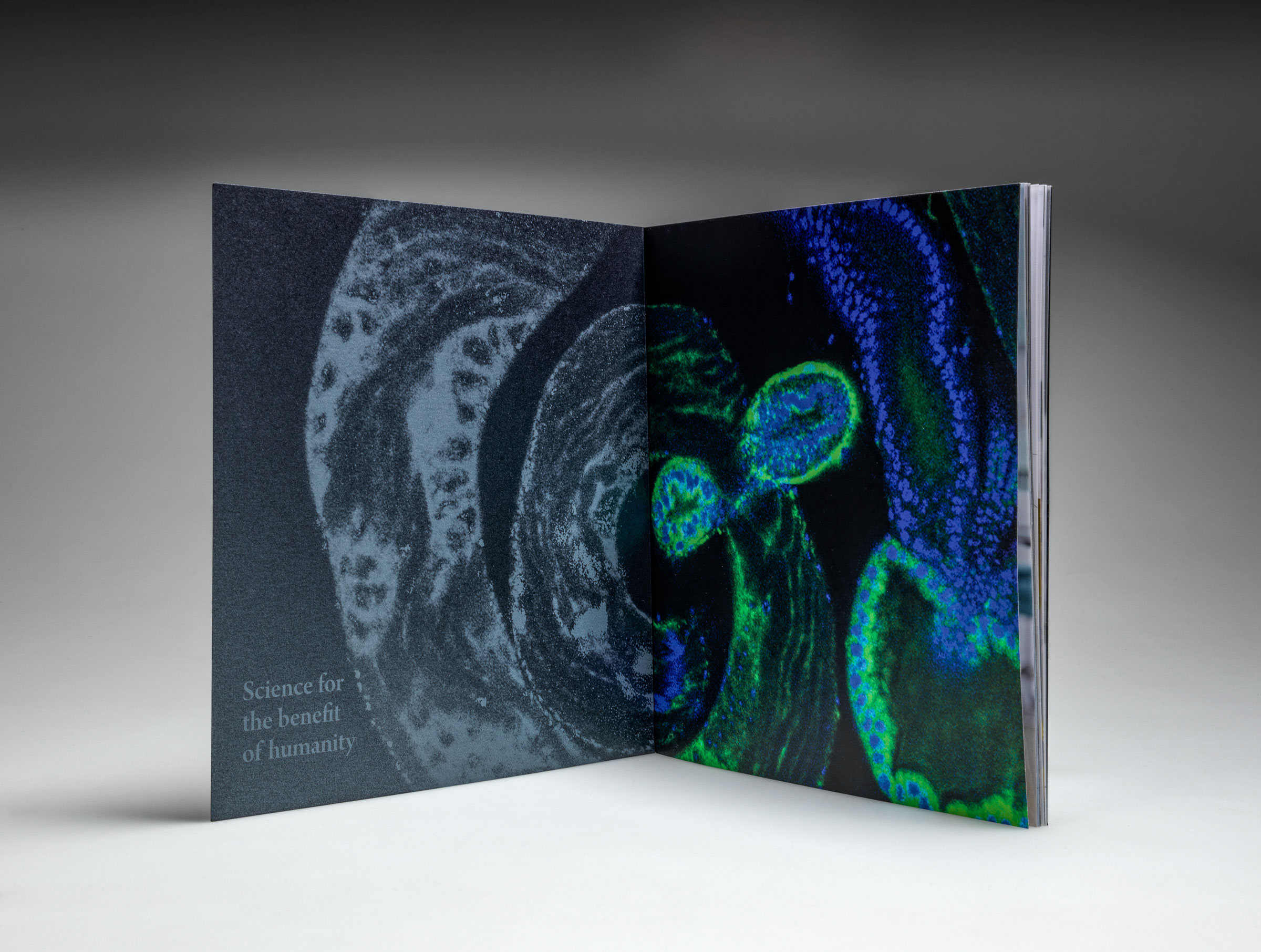 To capture the institution's innovation in bioscience we transformed scientific imagery from actual research into abstractions made to resemble modern art. Conveying modern, forward-thinking science, this technique has become a signature design element for the University's communications materials.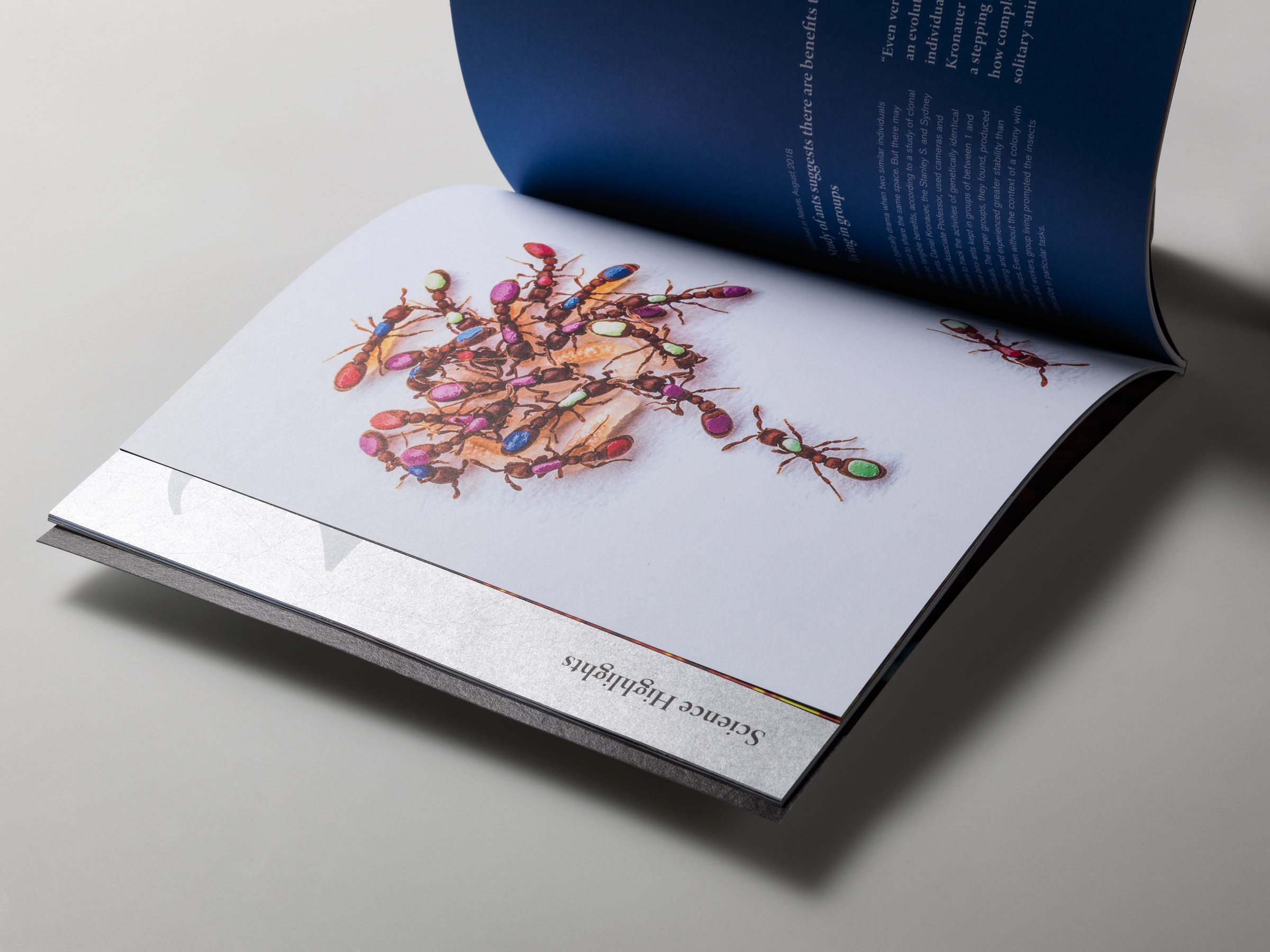 Design elements such as hands-on portraits, quotes, and a focus on real scientific discovery are used to tell the story of individual students and faculty at this world-class scientific oasis in the heart of New York.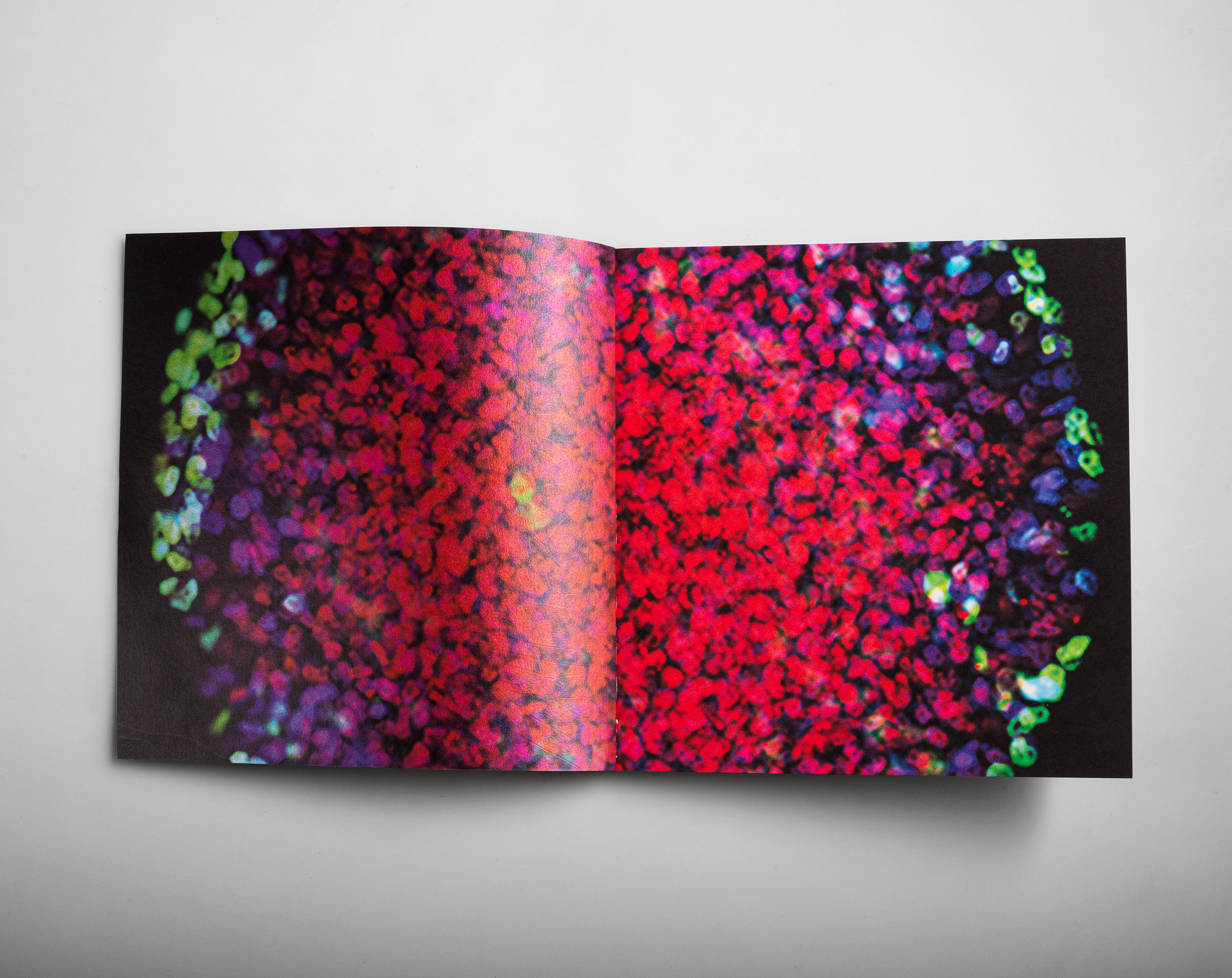 The project continues our longstanding relationship with The Rockefeller University. In addition to print materials, C&G Partners has created work for the organization ranging from brand identity and donor recognition to websites and digital installations.