On October 30th, Jim Lehrer's PBS NewsHour shot a segment inside the Museum of American Finance comparing the Great Depression to the financial events of today.

Exhibits designed by


C&G Partners

are the backdrop for the segment (the installation was designed to function as a broadcast set if needed). The interview takes place, appropriately enough, inside an exhibit about the financial markets that features a ticker tape from the Crash of 1929.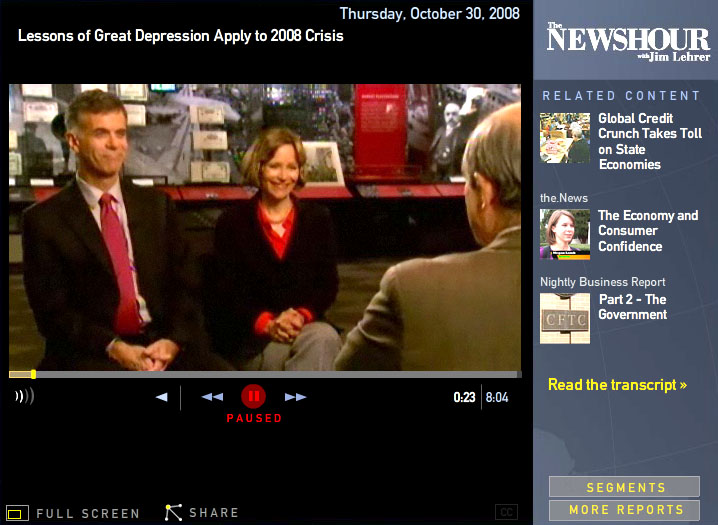 In the segment, NewsHour talks with Economist Eugene White and author Amity Shlaes. Watch the whole clip

here

. Here are some screen captures from the show.