Spotted in NYC: the Know Your Zone campaign, designed by C&G Partners for longtime client NYC OEM (Office of Emergency Management) can now be seen citywide. The project was unveiled in time for Memorial Day and was featured in national news, local news, and Fast Co.Design, among others. It can be seen on bus, subway, and ferry ads across the five boroughs; posters, placards and window stickers in communities; ads online and in newspapers; and a new website.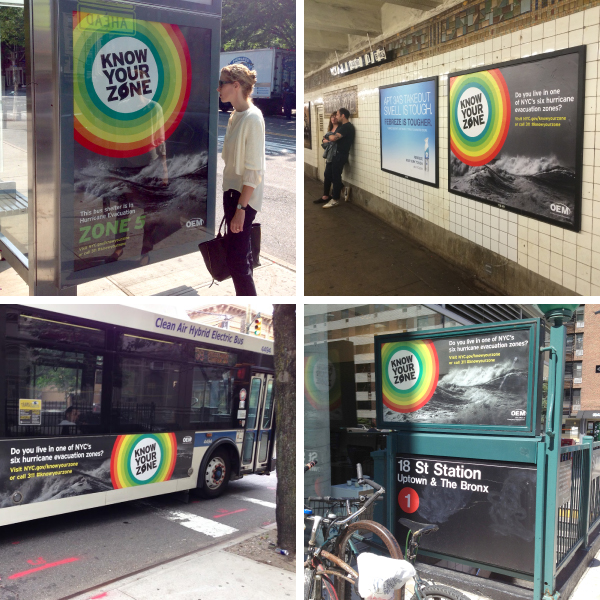 Do you Know Your Zone? Join us and help spread the word this hurricane season! Helpful links to get prepared: NYC OEM Know Your Zone website: http://www.nyc.gov/html/oem/html/get_prepared/know_your_zone/knowyourzone.html NYC OEM on Twitter: https://twitter.com/nycoem NYC OEM on Facebook: https://www.facebook.com/NYCemergencymanagement NYC OEM on Instagram: http://instagram.com/nycoem Hashtag: #knowyourzone
C&G Partners previously worked with NYC OEM on the NYC Hurricane Map and its reissue, two interactive Biennial Reports, and several other projects.