C&G Partners is honored to have received two Gold Awards and one Silver Award in Graphis Design Annual 2021, which is committed to presenting and promoting the work of exceptional talent in design.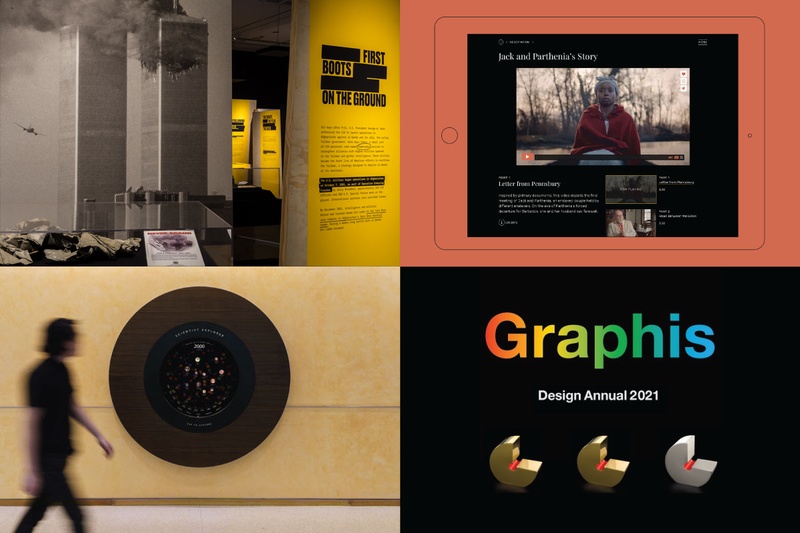 Winning Gold in the exhibit design category is "Revealed: The Hunt for Bin Laden," a special exhibition at the National September 11 Memorial & Museum. Featuring never-before-seen declassified FBI and CIA documentation, the 2,900 square-foot, chronological exhibition sheds light on the intelligence and military activities that led to the raid on Osama bin Laden's compound in Pakistan nearly 10 years after the 9/11 attacks.
Designed for Historic Hudson Valley, "People Not Property: Stories of Slavery in the Colonial North," the interactive documentary wins Gold in the website category. The educational website leverages unique design and development characteristics to tell the overlooked story of slavery in the Colonial North. Designed for a broad range of users, the online experience delivers a personalized narrative of the past that connects with issues of race still present in America today.
"The Scientist Explorer," a kiosk designed for the world's leading biomedical research university, The Rockefeller University, wins Silver in the Interactive Design category. The digital installation is an interactive biographical collection with a surprising shape that chronicles the ongoing process of discovery in the Nobel-Prize-winning biomedical labs.