C&G Partners has begun work on signage and communication design for Little Island, New York City's new "oasis on the river," opening for all New Yorkers in spring 2021.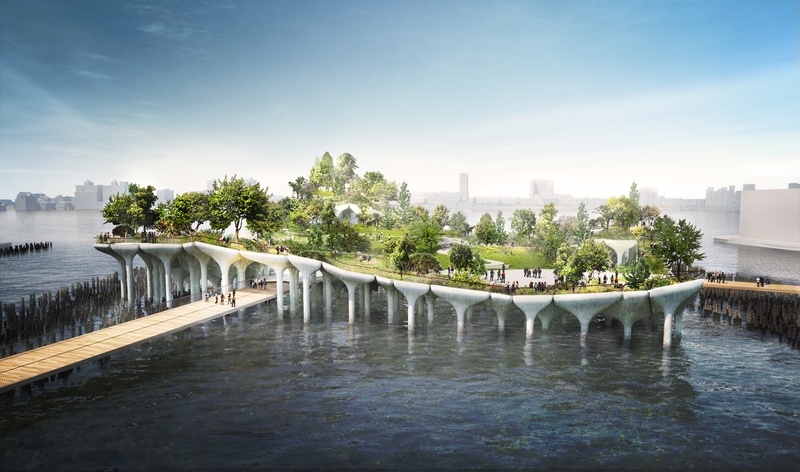 This new public space is conceived as a leaf floating on water. The park design is a reimagining of Pier 54, which was damaged by Hurricane Sandy, as an entirely new type of public space for New York, one that would create an immersive experience with nature and art. The project was put forth by Barry Diller, in partnership with Hudson River Park Trust.
C&G Partners is honored to work with Little Island staff and leadership and with a stellar and visionary design team, including UK-based Heatherwick Studio and our past collaborators, New York-based landscape architecture firm MNLA.
Rendering by way of Heatherwick Studio