How does communication design advance higher ed? The UCDA 2021 Design Awards, given by the University & College Designers Association, starts to answer that question in new and powerful ways. C&G took home two: our radical new approach to donor signage at The Rockefeller University won Silver; and our deliberately raw, defiantly lo-fi brand identity and website for the New York Arts Program received an Excellence award.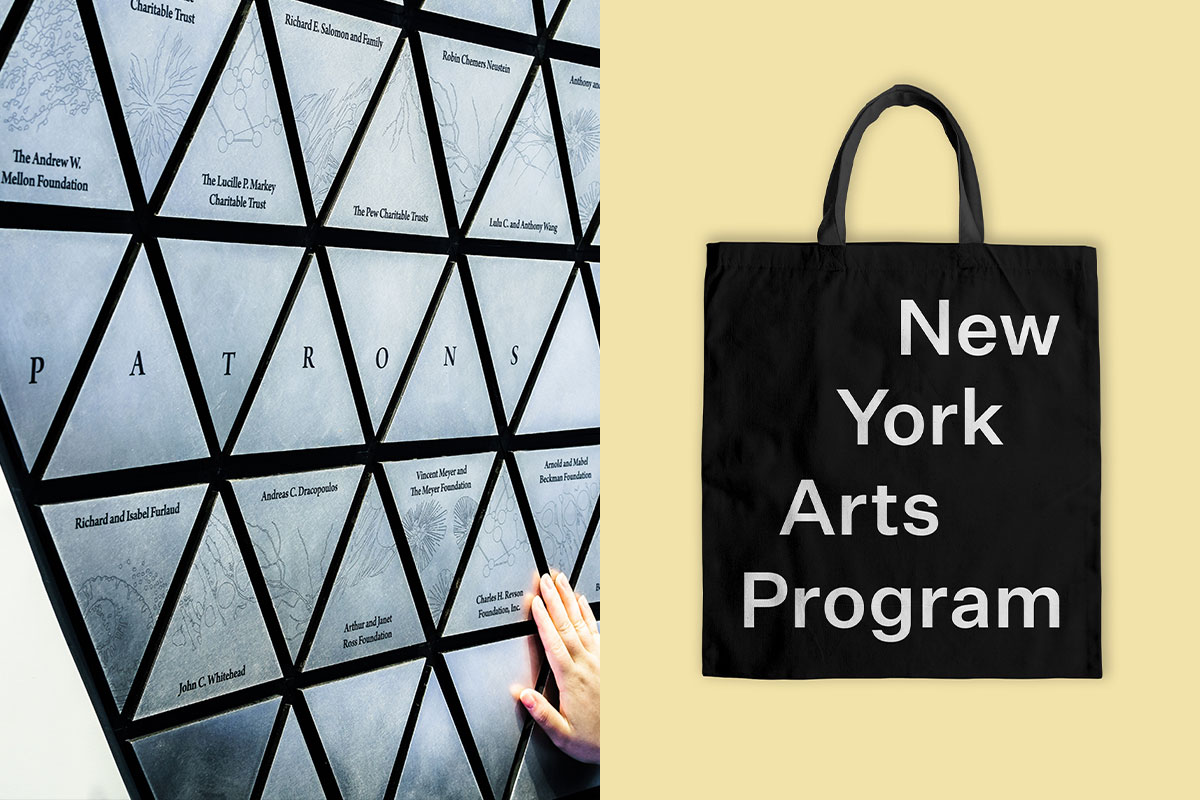 Rethinking Donor Recognition
At The Rockefeller University, we conceived an ambitious new sculptural strategy for recognizing donors and scientific prize winners. Two sculptural hemispheres at heroic scale, made of hundreds of steel parts, flow in complex curves. One recognizes donors, one recognizes prize winners. They base their geometries on a geodesic dome, echoing the exterior of the University auditorium in which they are located.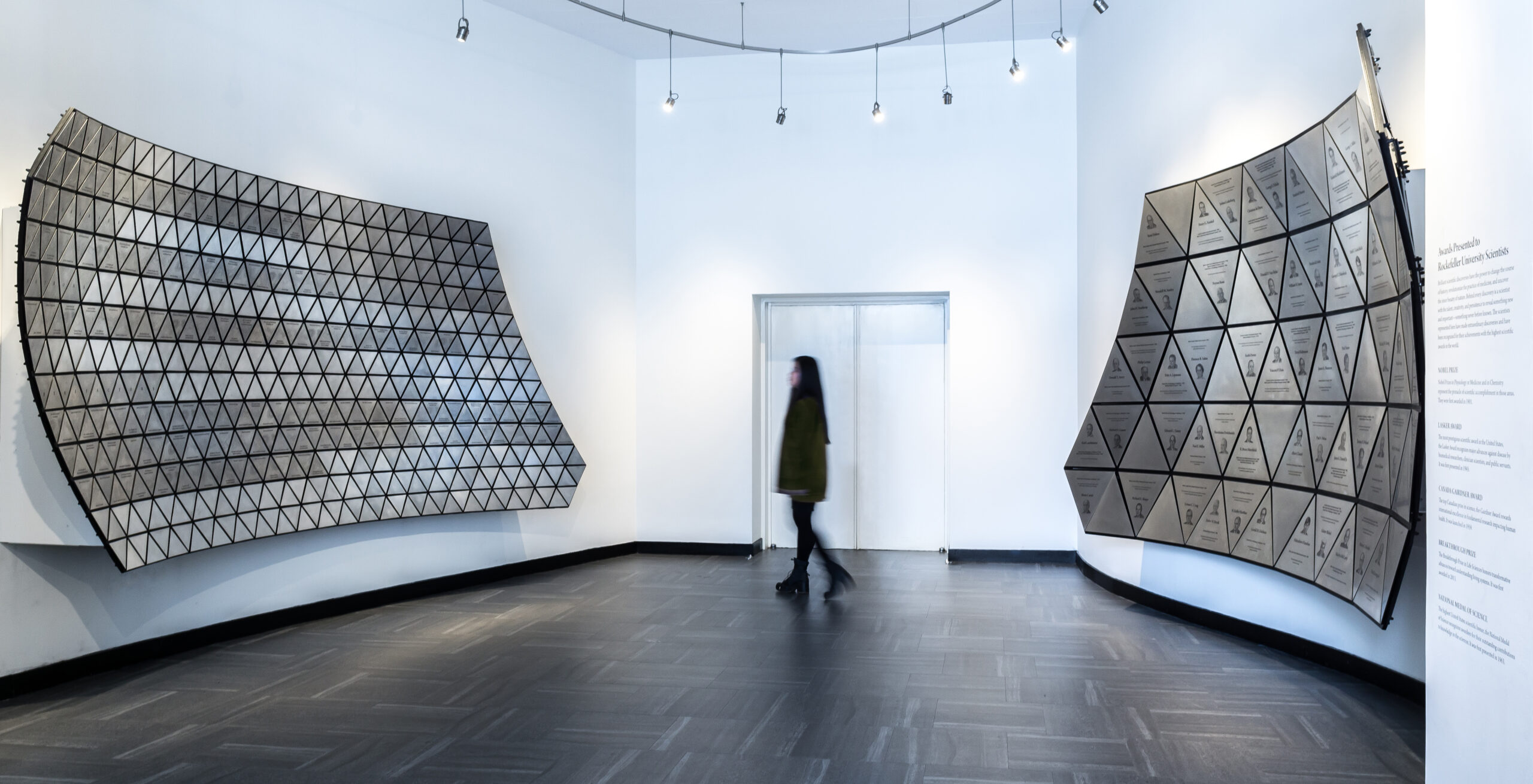 Brand Identity and the Arts
The brand identity and web design for the New York Arts Program are deliberately designed to evoke the low-fi promotional aesthetic of emerging artists. The logotype is engineered to appear unconventional and raw, and has a second reading as a short set of steps leading upwards. The pastel color palette is a deliberate nod to black-only printing on colored paper, the classic promotional technique of the emerging art space. Also by C&G, the brand voice is similarly inspired by the city streets — a combination of good humor and New York attitude, "welcome to a semester of wearing nothing but black."